loading...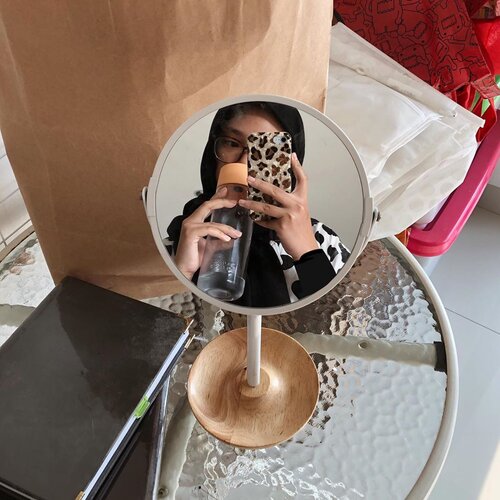 sTaY HydraT3d evEryOne 🚰
+ View more details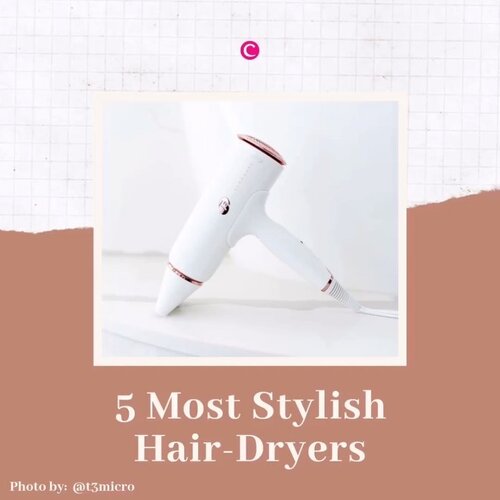 Tunjuk tangan yang nggak bisa tahan liat packaging dengan desain yang cantik nan menggemaskan!🙋🏻‍♀️.Nggak cuma produk kosmetik saja yang biasa menggunakan desain cantik untuk menarik perhatian, beberapa peralatan styling rambut juga mempunyai desain cantik yang bisa membuat siapapun yang melihatnya nggak tahan untuk memakainya! Produk apa saja itu? Bisa kamu cek melalui video berikut!.Untuk yang yang ingin tahu lebih lanjut tentang kelima most stylish hair-dryers tersebut bisa membaca artikelnya di
bit.ly/stylishhairdryers
(LINK ON BIO).
#ClozetteID
#ClozetteIDVideo
#ClozetteIDCoolJapan
#ClozetteXCoolJapan.
📷 @dysonhair @kristin_ess @panasonic_beauty @thedrybar @t3micro

+ View more details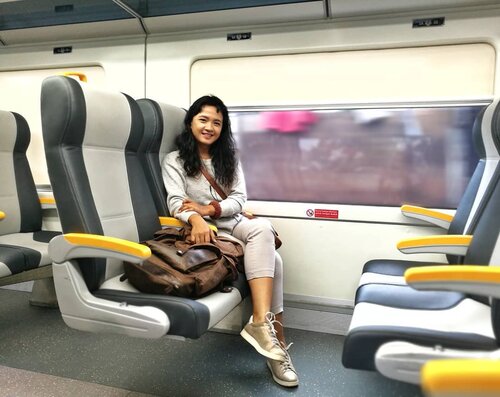 Nyobain Railink, kereta bandara .. @kabandararailink
.
.
.
Holla 🙋
Mungkin aku adalah orang terakhir yang baru nyobain kereta bandara (Railink) 😁 dari kapan launchingnya aku baru bisa cobain kemarin ..karena pas banget gak bawa banyak barang dan gak sedang buru-buru .. .
.
.
Aku naik dari stasiun BNI City (Sudirman Baru) tujuan Soekarno-Hatta .. bayar 70ribu karena aku go-show .. dan ternyata bisa lebih hemat kalau kamu pesan dari aplikasi atau website, diskon jadi cuma 40ribu aja.. tapi harus sejam sebelumnya ya belinya 🙌 gak bisa dadakan kemarin 🤣 .
.
.
Enak banget keretanya sepi 😁 cuma 45 menitan sudah sampai ke hub dan nyambung ke T3 .. nah kereta yang ini nih yang lumayan lama nunggunya.. kalayang ke T3 kemarin baru ada setelah 6 menitan, dan ternyata ramai sekali, jadilah nunggu 12 menit .. hihi.. untung udah web check in dan waktu terbang masih lama .. jadinya aman 😍😍
.
.
.
Hmmm .. Kalo kalian mau tanya aku udah mandi atau belum, jawabannya udah ya .. Tapi kalo tanya sisiran apa belum 🤦 jelas belum 😂😂
#clozetteid
#lifestyle
#latepost
#sofiadewimudikdiary

+ View more details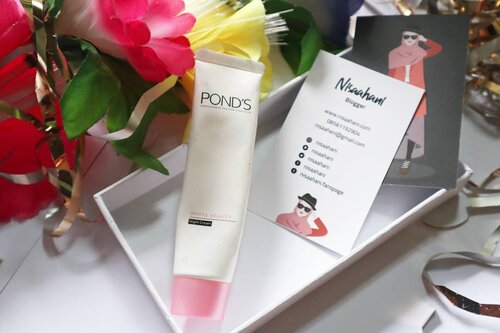 Hehooo... Kembali bahas produk yang sudah khatam aku pake ya.Ini belum abis banget sih. Tapi udah tinggal dikit.Gw lupa ini seri apa (lupa juga produknya dimana, perkakas skincare dan makeup gw lagi berantakan. Haha) Pokoknya @pondsindonesia white beauty night cream.Ini enak di pake. Gw ngerasa ini bisa menjaga kecerahan wajah kita dan gak bikin jerawat.Kayanya ini pernah masuk dirangkaian skincare malem gw yang gw upload di yutup deh.
https://youtu.be/T3hmzccI6AMRepurchase
? Nanti dulu deh. Hehe. Bukan berarti ini gak segitunya bagus ya. Cuma gw masih mau berkelana dulu aja. Hehe.
#reviewskincare
#reviewpondswhitebeautynightcream
#nisaahanireview
#clozetteid
+ View more details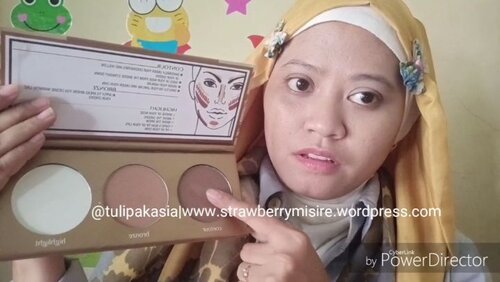 + View more details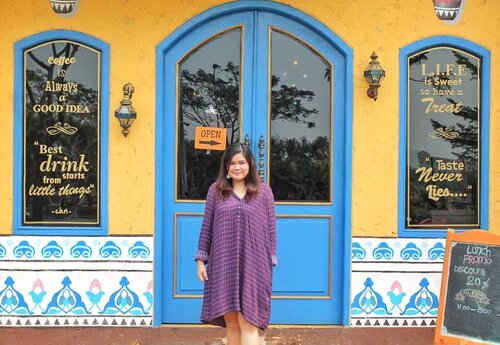 + View more details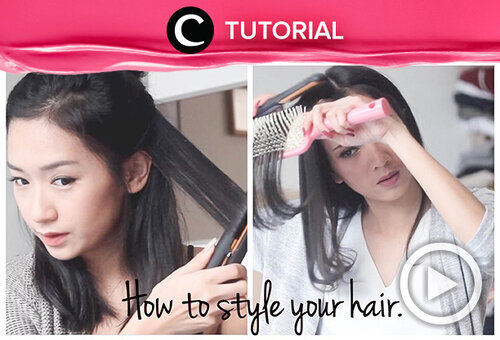 Menata rambut dengan alat pelurus rambut menjadi solusi untuk mengatasi bad hair day. Yuk, simak tutorial lengkapnya, di sini
http://bit.ly/1pT3IwT
. Video ini di-share kembali oleh Clozetter: @aquagurl. Cek Tutorial Updates lainnya pada Tutorial Section.

+ View more details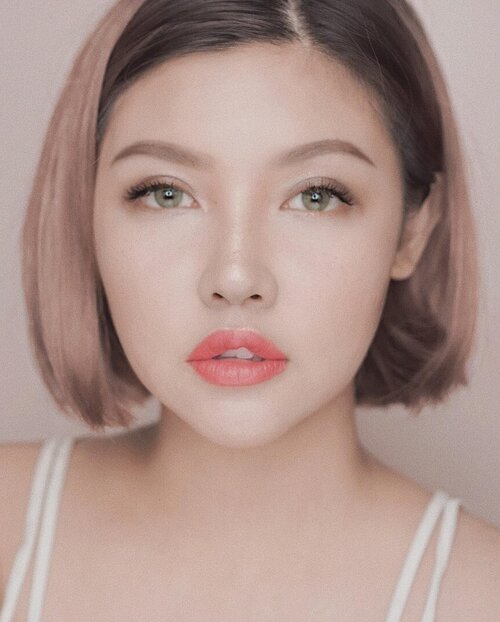 [Makeup Murmer under 250 K👆👆]...kemarin yang request review makeup murmer detail di youtube udah ada yaaah! berikut linknya atau bisa klik di bio aku 😘 👇👇👇
https://youtu.be/YXQn7t3ZnuE
....
+ View more details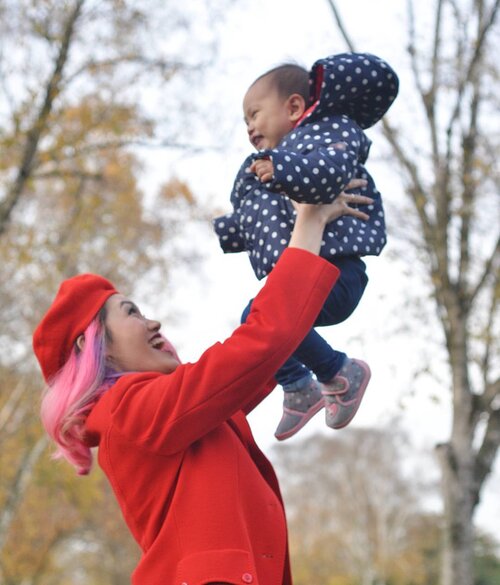 I used to be a hard working kind of employee, work beyond 9-5 while also pursuing my undergraduate degree in the weekends, some nights I only had 2 hrs of sleep bcs I had to do my assignments or study for exams. I thought it was tiring, until Audrey arrived and I decided to be a
#fulltimemom..
Those were nothing compared with being a mom who works for 24/7.
Thanks to @wholovesvanilla who gave opportunity for moms to share their ups and downs, I'm sharing mine as a full time mom.
Ups:
+ I get to see every milestones of Audrey, babies grow so fast they even do something new within hours
+ I have no worry because I know she is in good hand and receiving the best that I can give (meals, attention, company)
+ I am her most fave person on earth
Downs:
- I got no achievements, we do achieve at work (or biz) and achievements create a satisfying feeling which will make a person happy. I know if you are a mom you'd say "what your child can do now is your achievement!" but no, it doesn't work that way.. it's because your child is smart n strong, not bcs you taught n took care of them. Except when your child is sick or doing something bad, those.. must be bcs of you.
- I got no time for myself, not talking about me time here. Doing assignments after midnight will always be interrupted, going to toilet is almost impossible & showering is a luxury I can't afford to get everyday.
- I need to be really careful with my saving because I don't earn, I used to be able to bought the things I liked. Now it takes months to think whether I should buy anything for myself.
- Sick = painkiller. No rest whatsoever.
I'm grateful though, since I have finally got a reason to always wake up in the morning and live this life, bcs my existence means something -if not everything- to someone, my only child. Seeing her grow everyday is the pleasure I never imagined. And to be loved by an innocent lil human so deeply & unconditionally is the greatest feeling I've never felt bfr.
Fellow strong moms @mauravalentin @t3ph13 @novita.fransisca let's share your ups and downs being a mom and join
#WennyMommiesGA
#clozetteID
#lifestyle
#mommiesdaily
#momslife
#curcol
#momlife
#momanddaughter
#momandbaby

+ View more details

loading ...
Back To Top