loading...
Search
9 RESULTS FOR THESEAM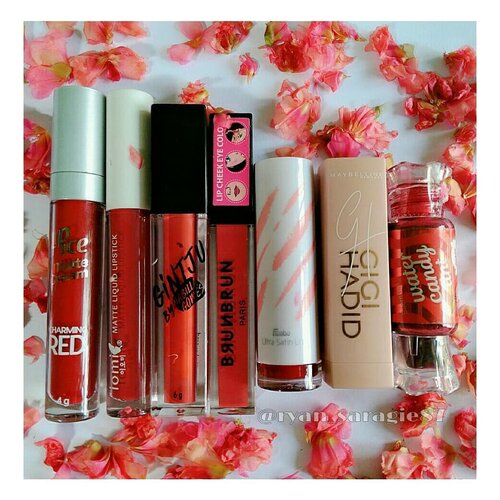 Saatnya Ranger Merah beraksi 🙅 Eh...salah, maksudnya Lipen Merah yang beraksi 😄😄.Dan secara tak sengaja belakangan ini aku punya lumayanlah lipen merah gitu mulai dari lipstick, lip cream & lip tint. Yah...walopun jujur kadang suka gak pedey pake keluar rumah cos tau sendiri kalo bibirku semok kali 💋 jadi takut jd pusat perhatian orang & selain itu warna merah sedikit kurang daily wearable, so...lipen merah ini cuma brani dipake pas foto atau pas lagi pengen aja 😉.Deets:
#LipIce
Matte Cream
#IomiBeauty
Matte Liquid Lipstick
#GintjuByNabila
Lip Liquid
#Brunbrunparis
Lip Cheek Eye Color
#Fanbo
Ultra Satin Lipstick
#MaybellineXGigiHadid
Lipstick
#TheSeam
Water Candy Tint.Untuk shade & swatchesnya bisa slide kesebelah ya ⏩⏩.FYI selain ini, aku juga pernah punya lipen merah dari brand Purbasari, Mirabella & Oriflame.Nah...kalo kelen suka koleksi lipen merah juga gak sih? Share dikomen ya 😉.
#Lipcolors
#lipstick
#lipcream
#lipliquid
#liptint
#lipswatches
#redlips
#redcolors
#cosmetic
#makeup
#clozetteid
#립스틱 #립메이크업 #립틴트 #립컬러 #레드 #레드립 #립스타그램 #화장품 #뷰티그램
#lfl
#l4l
+ View more details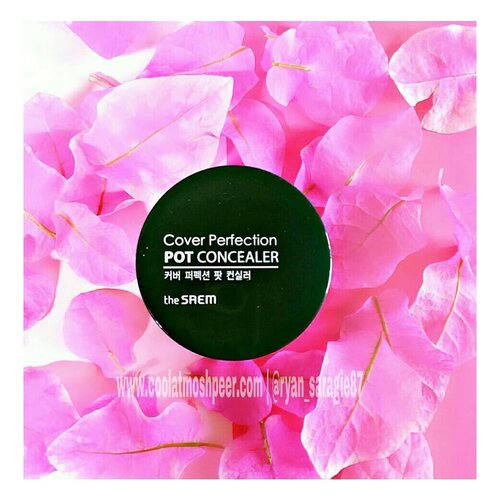 Yang namanya cewek pasti pengen kali kalo wajahnya keliatan mulus bak porcelain, tapi gak mungkin juga kan ada wajahnya semulus itu 😊.Dan untuk mewujudkan hal tersebut kita sangat membutuhkan bantuan dari Concealer untuk membantu menutupi segala dosa yg ada diwajah kita, baik itu dosa kecil ataupun dosa besar.Nah...aku kebetulan aku punya nih salah satu concealer brand Koreyah yg namanya Cover Perfection Pot Concealer. Konon katanya concealer besutan @thesaem.official ini punya kualitas covarage yg bagus, long lasting serta banyak direkomendasikan banyak pihak.Kira kira gimana ya hasilnya di aku? Trus apa aja ya plus minus dr concealer ini? Buat yg penasaran boleh kepoin review selengkapnya diblogku
https://bit.ly/32sy0uu
atau bisa klik link blog on my bio.
#theseam
#cosmetics
#kbeauty
#kmakeup
#concealer
#kcosmetis
#bblogger
#beautybloggerindonesia
#hijabblogger
#bloggirlsd
#bloggerperempuan
#clozetteid
#더샘 #코스매틱 #메이크업 #컨실러 #소통 #맛팔 #화장품 #고덕 #뷰티 #뷰티그램 #뷰티블로거
+ View more details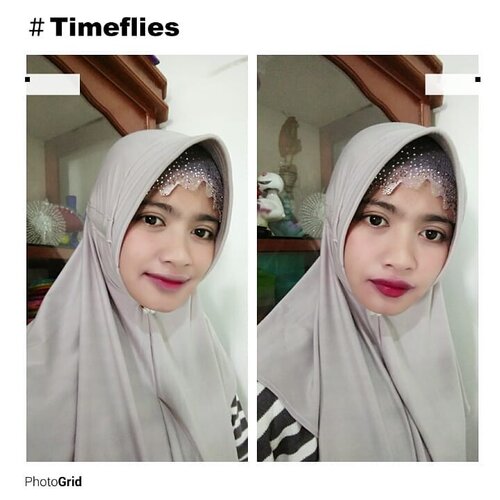 Copas kepsion foto sebelah aja 😉😉The Seam Saemmul Water Candy Tint shade Apple (Gradient & Full Lips). Btw ripiunya udah 🆙 diblogku ya 👌.
#theseam
#watercandytint
#apple
#clozetteid
#더샘 #샘물 #워터 #캔디 #틴트 #사과 #립틴트 #샐피 #샐피그램 #샐피스타그램 #훈녀 #훈남 #훈남훈녀 #오늘의훈녀 #훈녀그램 #고닥
+ View more details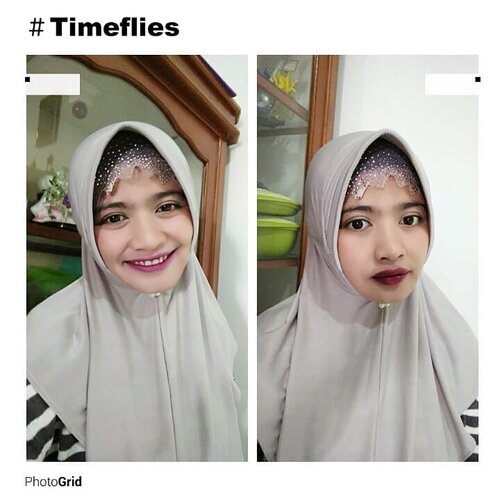 The Seam : Saemmul Real Tint shade Burgundy (Ombre Lips & Full Lips)
#clozetteid
#더샘 #샘물 #리얼 #틴트 #립틴트 #버건디 #립스타그램 #뷰티스타그램 #히잡스타일
+ View more details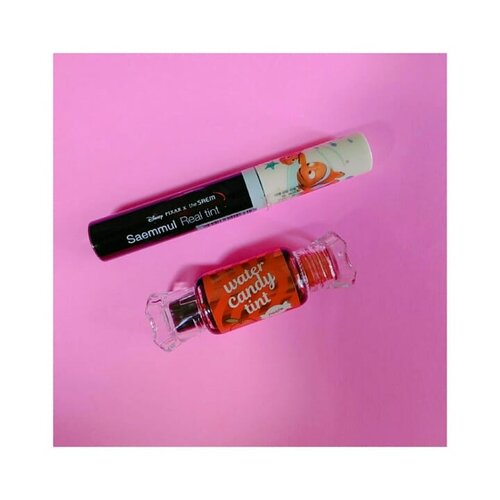 + View more details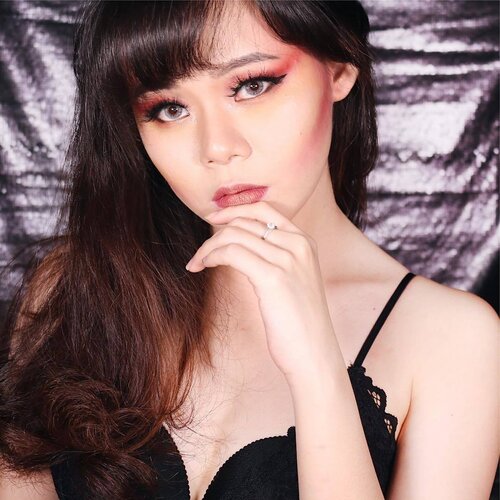 Not my regular makeup but definitely one of my favorite
#JeanMilkaMakeup
#JeanMilkaMOTD
PRODUCTS USED
FACE
@makeupforeverid Ultra HD Foundation
@maybelline Instant Eye Rewind concealer
#TheSeam
Cover Perfection Tip Concealer
@lauramercier Translucent Powder
@tartecosmetics Amazonian Clay Blush - Natural Beauty
@benefitindonesia Dendalion Twinkle
@benefitcosmetics Hoola Bronzer
EYES
@maccosmetics Eyeshadow Red Brick
@thefaceshopid Matte Shadow RD01
@katvondbeauty Serpentina Eyeshadow Palette - Bloodmilk
#KatVonD
Loose Pigmet - Prophet
@aritaum_official Mono Eyes Eyeshadow - No 71
@urbandecaycosmetics Full Spectrum Eyeshadow Palette - Calavera, Iced
@thewlashesofficial Wonder
BROWS
#MAC
Eyebrows Crayon - Stud
#BenefitCosmetics
Goof Proof Brow Pencil
LIPS
@nyxcosmetics_indonesia Lingerie - Exotic
@colourpopcosmetics Super Shock Eyeshadow - Telepathy
+ View more details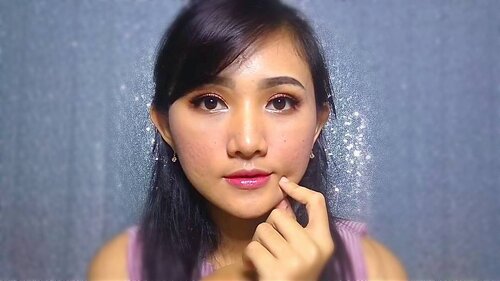 Night Makeup by @florensiazefanya 😂😂 Product yang aku gunakan :
1. Nivea Makeup starter 2in1 Moisturizing Day Serum
2. Revlon Colorstay 320
3. The Seam Cover Perfection Tip Concealer 1,5
4. Inez eyezone Night Transclucent Cream @inezcosmetics
5. Inez Profesional Color Eyeshadow Palette @inezcosmetics
6. Mukka Cosmetics Eyeliner
7. Morisse bulumata 3632 @morisse_bulumata
8. City Color Contour Effects 2
9. City Color Spotlight Highlight
10. NYX Ombre Blush Fard Ombre ( OB03 )
11. Inez Lucious Liquid Lipstick ( 03 )
12. My 1st Tint 7Hara ( Maple Red )
#clozetteid
#nightmakeup
#makeup
#Beautiesquad
#Bvlogger
#KBBVmember
#beautynesiamember
#beautyblogger
#beautyvlogger
+ View more details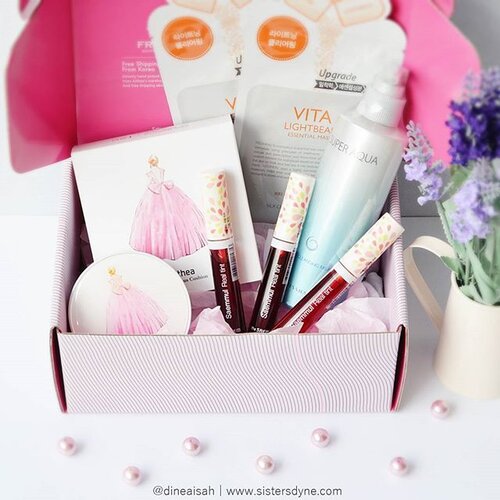 + View more details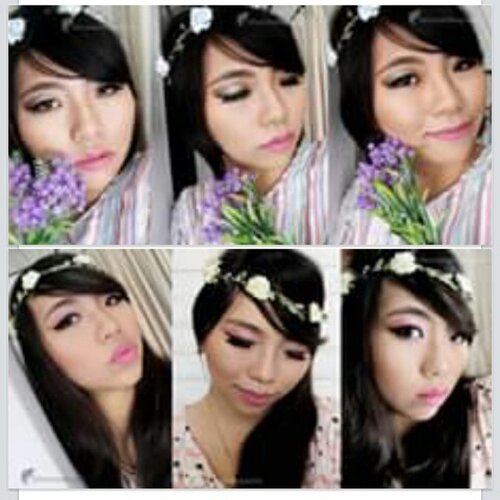 + View more details

loading ...
Back To Top