loading...
Search
10 RESULTS FOR TRAVELOKAXPERIENCE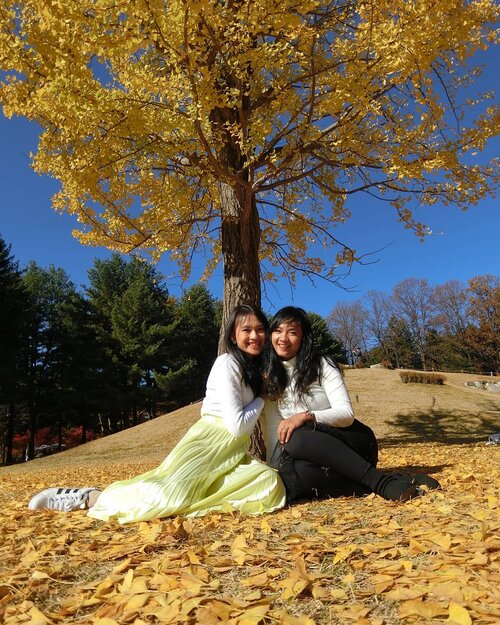 #explorenamiisland
🍁🍂
Musti sabar cari spot foto saat ramai
.
.
.
Padahal sudah memilih ke Nami Island saat weekdays, dengan harapan semoga sepian .. tapi ternyata tetap ruamai pol 🤣
Cuma punya waktu 2 jam explore, nyeberangnya aja udah 15 menit,
Sengaja enggak menuju daerah tepian,
Sabar-sabarlah kami jalan lurus di tengah pulau yang penuh pohon aja 😄 sepanjang jalan lagi berhenti mau foto, adaa aja yang mendadak berhenti di antara kami untuk foto 😅
Yawis.. Lanjut.. .
.
.
Sampai akhirnya lihat bukit dan maju dikit lagi ada pohon besar yang warna kuning ini dan bawahnya ada guguran dedaunannya.. Baiklah, mari ke sana ..
.
.
.
Bukan ga ada gangguan juga si 😅🤣 ada aja yang tetiba nongol dalam 2 detik.. tapi better lah bisa dapat beberapa foto yang sepi.. Alhamdulillaah ..
.
.
.
Tips foto di Nami yang ramai dari kami:
Gak usah nungguin spot yang kamu mau kosong apalagi posisinya di tengah pulau, itu semacam punya impian yang susah dicapai apalagi dengan waktu 2 jam aja .. Hahaha.. Cari spot yang realistis untuk kamu dapat foto bagus, sepi dan gak emosi 🤣
.
.
.
Thanks @travelokaxperience ! Udah jagain kami selama tour .. 🍂🍁
#clozetteid
#lifestyle
#justtravel
#sofiadewitraveldiary
#namiisland
#wheninsouthkorea
#wheninseoul
#exploresouthkorea
#southkorea
#girlslovetravel
#travel
#traveler
#traveling
#autumn
#autumntravel
#nature

+ View more details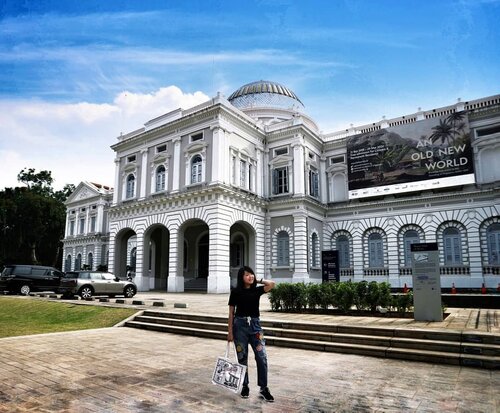 "A nation is great not by its size alone..It is the will, the cohesion, the stamina, the discipline of its people and the quality of their leaders which ensure it an honourable place in history" - Mr Lee Kuan Yew.Pengen tau sejarah Singapore secara instan? Coba deh berkunjung ke National Museum of Singapore.. Berbeda dengan museum bersejarah pada umumnya, museum ini tuh dikemas dengan konsep modern, sehingga nggak terasa membosankan..😍.Honestly, aku bukan anak yg antusias banget dengan sejarah.. Eh, pas berkunjung kesini, aku malah jadi tertarik untuk explore setiap spot-nya..🤩.Selain konsepnya unik, tempatnya instagrammable pula! Jadi sekalian hunting foto di depannya, deh.. 😆 Kalian tertarik berkunjung ke Singapore dalam waktu dekat?Psst, aku punya rekomendasi 9 tempat instagrammable yang wajib dikunjungi di Singapore, mulai dari yg free hingga berbayar tapi bisa jadi jauh lebih murah dengan @travelokaxperience...Penasaran? Mampir yuk ke
#MeisUniqueBlog!
Link:
http://www.uniqueblogofmei.com/2019/10/tempat-wisata-instagrammable-singapore.html
......
#TravelokaXperience
#XperienceSeru
#exploreSingapore
#girlpowertravel
#NationalMuseumofSingapore
#picoftheday
#TravelokaBlogContest2019
#VisitSingapore
#ootd
#instasg
#travelgram
+ View more details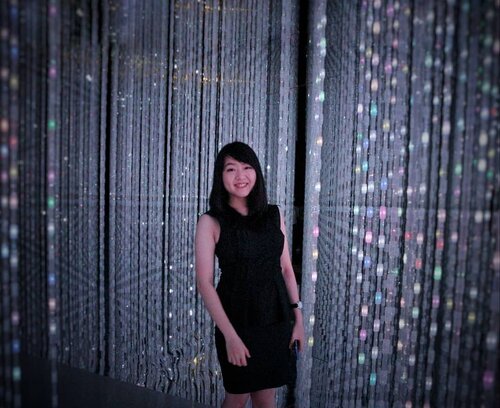 + View more details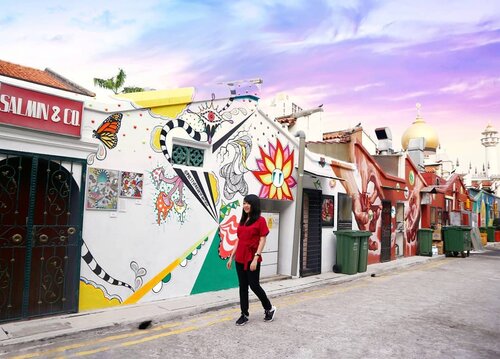 + View more details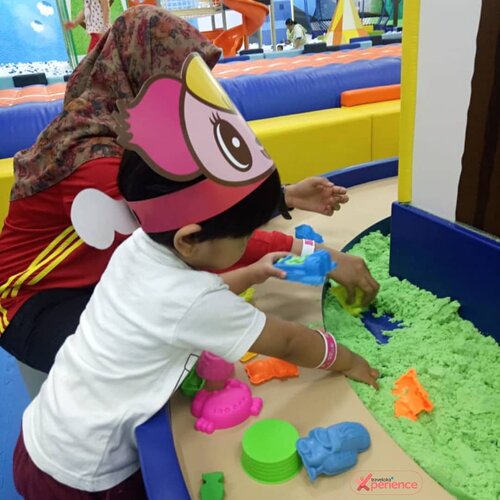 + View more details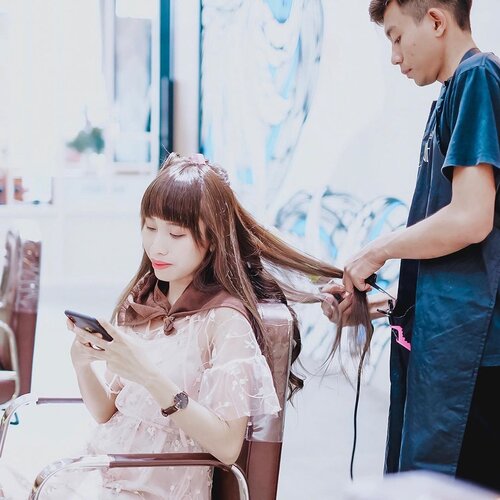 + View more details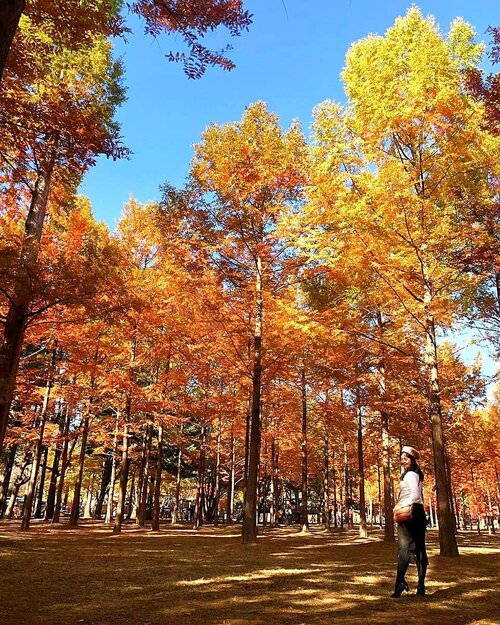 + View more details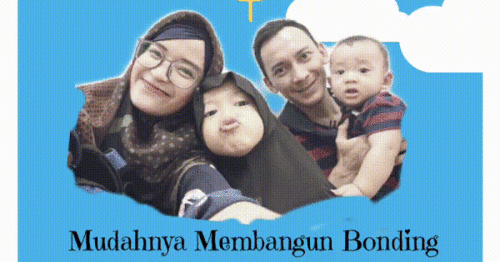 Cara mudah membangun bonding bersama anak, review traveloka xperience, bangun bonding melalui aktifitas berenang, manfaat liburan untuk anak, tentang traveloka xperience, pengalaman menggunakan traveloka xperience...

+ View more details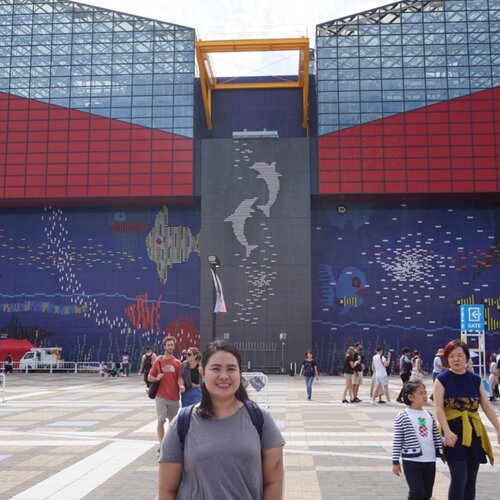 When chose Osaka as one of my destination, I listed @kaiyukan_japan as part of my itinerary. Osaka Aquarium Kaiyukan is one of the most notable aquarium in Japan, even one of the largest aquarium in the world. Thanks to its centerpiece "Pacific Ocean," a 9 m deep, 34 m long tank from 8th floor to 4th floor. I came on Sunday and it was packed with kids and families. Bought the ticket at @travelokaxperience, just showed the QR code at the entrance gate, hassle free and no long queue 🦈🐠🐡🐋🐟🐳
.
.
.
#wyntraveldiary
#kaiyukan
#osakaaquarium
#wheninjapan
#exploreosaka
#travelgram
#summerinosaka
#holiday
#wheninosaka
#clozetteid

+ View more details

loading ...
Back To Top