loading...
Search
117 RESULTS FOR ULTRAVIOLET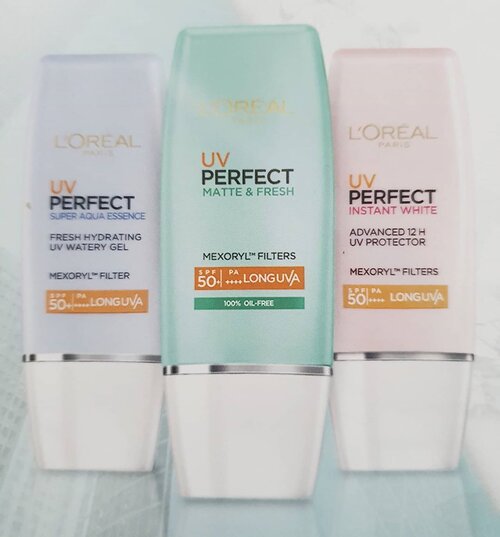 Masih rutin berjemurkah kalian?Jangan lupa berjemur setiap hari ya karena sinar matahari pagi menghasilkan sinar UV (ultraviolet) yang menyentuh permukaan kulit yang nantinya diubah oleh tubuh menjadi vitamin D.Vitamin D dibutuhkan untuk menjalankan fungsi metabolisme kalsium, imunitas tubuh, serta mentransmisi kerja otot dengan saraf. Selain itu paparan sinar matahari saat berjemur di pagi hari dapat membantu penyembuhan gangguan kulit seperti jerawat, psoriasis, eksim, penyakit kuning, dan infeksi jamur pada kulit yang lainnya.Tapi jangan lupa pakai sunscreen ya saat berjemur karena sunscreen membantu melindungi kulit dari pengaruh buruk sinar UV, kulit terbakar dan memicu penuaan dini. Jadi walaupun
#dirumahaja
tapi tetap harus pakai suncreen karena sinar UVA bisa nembus kaca jadi walau di dalam rumah, kulitmu tidak sepenuhnya aman dari sinar UVA.Apalagi sinar UVB yang bisa membuat kulit kamu terkena kanker kulit, makanya jangan lupa pakai sunscreen ya. Sunscreen yang lagi aku pakai saat ini dari @getthelookid yang punya 3 jenis sunscreen, super aqua essence (biru) yang cocok buat jenis kulit kering karena mengandung hyaluronic acid yang melindungi sekaligus menghidrasi kulit.Instant white (pink) untuk jenis kulit normal yang bisa mencerahkan kulit kusam dan bikin kulit terlihat lebih cerah juga glowing.Matte and fresh (hijau) yang punya finishing matte dan mengandung oil control, jadi ini cocok banget buat kamu yang jenis kulitnya berminyak.Oh iya, jangan lupa untuk mengulang pemakaian sunscreen setiap dua jam, setelah berenang, menggunakan handuk atau setelah berkeringat banyak ya. Komen donk kalau kamu cocoknya sama varian yang mana?
#SunnyTime
#StaySunnyInside
#ClozetteID
#TribePost
#BandungBeautyBlogger
#SOCOBeautyNetwork
+ View more details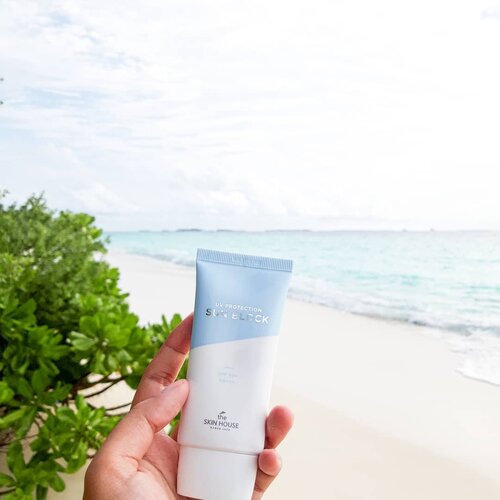 Two types of UV light are proven to contribute to the risk for skin cancer-Ultraviolet A (UVA) has a longer wavelength, and is associated with skin aging.-Ultraviolet B (UVB) has a shorter wavelength and is associated with skin burning.Everyone needs to protect the skin from sun exposure. This is because the adverse effects of UVA and UVB rays can cause sunburn, premature aging to skin cancer. These rays can also cause eye damage, including cataracts and eyelid cancers. So don't forget to use sun protection on your eye area and look for a sunscreen that doesn't make the eyes sore.One way to protect our skin is by using sun protection. The danger posed by UV radiation can be greatly reduced by you! SPF stands for Sun Protection Factor a sunscreen's ability to filter UVB rays. PA stands for Protection Guide of UVA which means the level of protection from UVA rays. Don't forget to use your sunscreen!🌞
#socobeautynetwork
#sunprotection
#clozetteid
+ View more details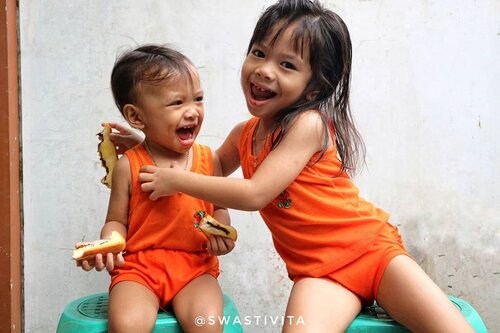 Hallo teman - teman, sudahkah berjemur hari ini??.2 minggu belakangan ini kami rajin berjemur di Pagi hari. .Seperti yang sudah kita ketahui saat berjemur di pagi hari, sinar matahari pagi menghasilkan sinar UV (ultraviolet) yang menyentuh permukaan kulit untuk diubah oleh tubuh menjadi vitamin D. Vitamin D dibutuhkan untuk menjalankan fungsi metabolisme kalsium, imunitas tubuh, serta mentransmisi kerja otot dengan saraf..Salah satu ikhtiar Ummee untuk melindungi kami dari virus covid-19...Agar berjemur lebih mengasykkan, biasanya kami berjemur sambil ngemil.. hahaha. Kali ini ngemilin roti bakar buatan Ummeee ♥️♥️♥️ ...Kalau kalian bagaimana nih temannnss? @
[email protected]
#SunBathingwithMVC
#SmartmumsID
#ClozetteID

+ View more details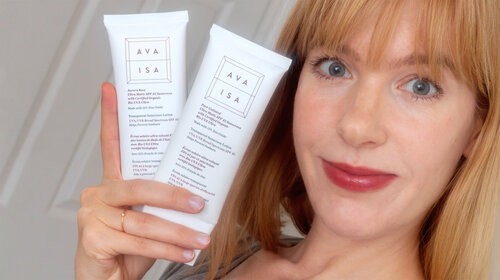 Is your sunscreen REALLY shielding you from the rays that cause cancer and aging?...
Simak juga artikel menarik lainnya di Article Section pada Clozette App.

+ View more details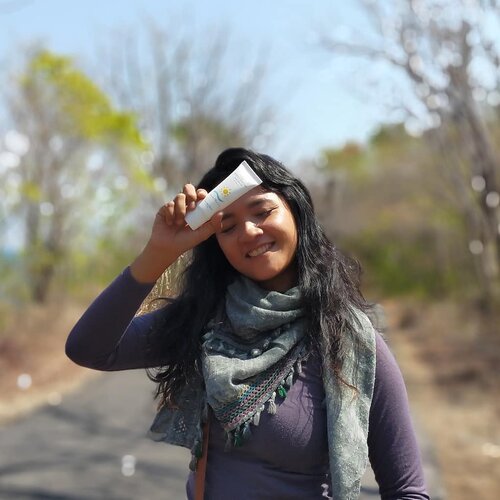 Kamu malas pakai produk sun shield Karena ribet? Duh! JANGAAAANN!! .
.
.
Seperti yang kita semua sudah tahu, kalau sinar ultra violet merupakan penyumbang utama penyebab kanker kulit .. Terlalu banyak terpapar sinar matahari bisa membuat kulit gosong, kerusakan pada mata dan menyebabkan penuaan dini .. 😢
.
.
.
Berasa banget, lho pas ke NTT kemarin .. Lembata, Adonara Dan Larantuka itu puanas ... Hohoho ... 🤪
.
.
.
Produk Sun Screen apa sih yang Aku pakai? Aku sudah 2 tahun pakai @votre_peau Daily Facial Sun Shield SPF 50++ .. tahun ini Ada kemasan baru yang lebih ramping. Aku beli di @brightspotmrkt kemarin dan dapat banyak promo beli sekalian night cream & facial make up remover Bare It All! Ini semua travel friendly, Karena Bisa masuk cabin! Aku apply setiap pagi sebelum memulai jadwal .. Dan 1 kemasan sun shield ini Bisa Aku pakai 1 bulan selama Aku pepanas di NTT Dan Jakarta .. Aku apply ulang setiap 3 jam sekali saat Aku full berasa di outdoor area .. lengket? Nope! Not at all Karena ini ringan banget meskipun padat, krimnya enggak bikin kulit jadi sticky ataupun jadi tebal memutih gitu .. langsung meresap Dan enggak glossy! JUARAK! .
.
.
Mau belanja online dan dapat potongan harga?
Produk Votre Peau udah bisa kamu dapetin di @sociolla ! Langsung search aja via nama brand-nya! Kamu bisa dapetin potongan harga sebesar IDR 50.000 di pembelanjaan pertama minimal IDR 250.000 saat checkout, cukup masukin aja kode voucher : SBNLA5DY ya! .
.
.
Happy shopping!
#clozetteid
#beauty
#lifestyle
#justtravel
#sofiadewibeautydiary
#sofiadewitraveldiary
#sunshield
#votrepeauid
#votrepeau

+ View more details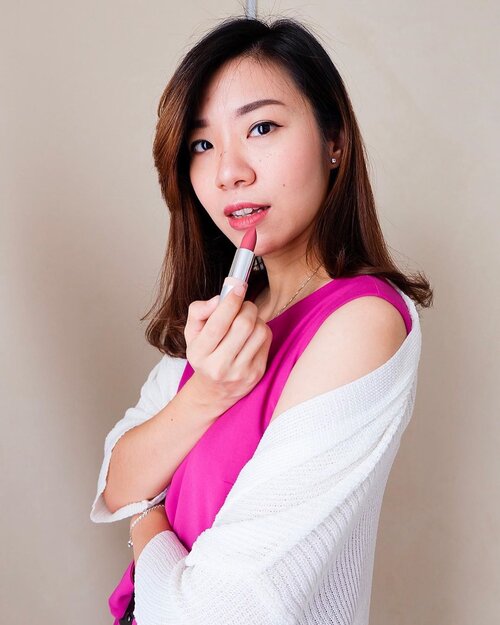 Pretty little things from @ultimaii_idI got:⭐️CHR Essentials Total Purifying Cleansing Gel : i love this cleansing gel, gentle for my sensitive skin and does not produce many foams!⭐️CHR Essentials Intense Moisturizer UV Protection : a perfect combo, one to protect skin from ultraviolet, second it keeps my skin hydrated!⭐️Delicate Under Makeup : this makeup base is perfect for my sensitive skin. The green color really soothes and cover redness, easy to blend to my natural skin tone color⭐️Going Going Gone Makeup Remover : again, this one is gentle even for sensitive eyes and wiped off waterproof mascara and eyeliner easily.⭐️Delicate Lipstick (Mauve) : the one that i'm holding and using. The color is natural, perfect for everyday. And apply it bolder and you are ready for more formal occassion ❤️...
#sbbxultimaII
#sbb3rdanniversaryxultimaII
#clozetteid
#projectcollabswithangelias
#SBBXCMM
#CMMEVENTCONSULTANT
#SBYBEAUTYBLOGGER
#SURABAYABEAUTYBLOGGER
#SBBANNIVERSARY
#SBBTURNING3
#SBB3RDANNIVERSARY
#sbbreview

+ View more details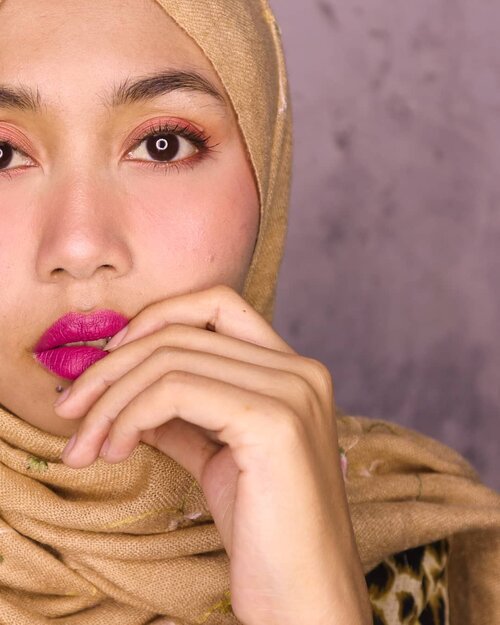 + View more details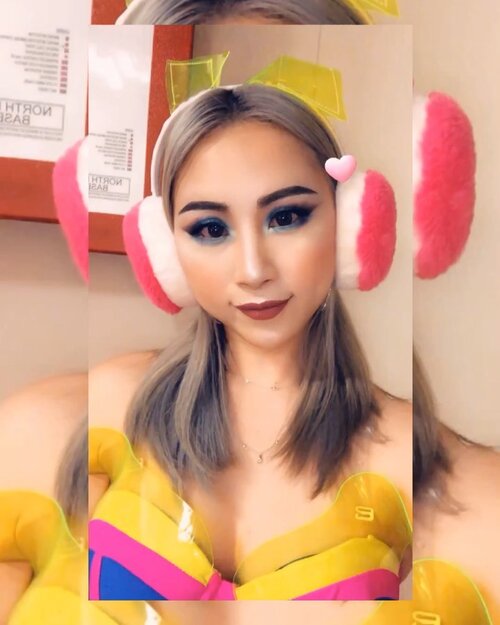 + View more details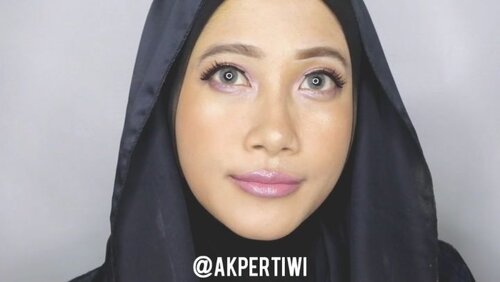 Ultra Violet Make Up Look - One Brand Tutorial @mybeautypedia.id Catrice Cosmetics.Karena eyeshadow The Blazing Bronze ini falloutnya lumayan banyak, bisa disiasati dengan apply eye make up terlebih dahulu baru apply complexion.Disini aku pakai concealer sebagai eyebase dan surprisingly warnanya cukup bagus meskipun tidak terlalu vibrant.Aku juga suka Dewy-Ful Lips Conditioning Lip Butternya yang cakep dipakai sebagai lip topper, memberikan kesan wet kissable lips. Agak tricky memakainya karena kalau basenya warna nude atau pucat bakalan keliatan washed out, jadi sebaiknya pakai lipstick warna bold saja sebagai basenya.Adonan:- The Blazing Bronze Eyeshadow Palette- Glowdoscope Highlighter Palette- Light Correcting Serum Primer- Prime & Fine Goodbye Pores Primer- HD Liquid Foundation in Warm Beige- Blush Box in Bronze- Dewy-Ful Lips in 010 Yes I Dew- Light Illusion Banana Powder- Brow Colorist in LightBGM: Taeyeon - 11:11
#clozetteid
#InstaBeautyLook
#MakeupArtistatHeart
#CatriceIconicSquad
#CatriceIndonesia
#tutorialmakeup
#makeuptutorial
#wakeupandmakeup
@wakeupandmakeup
#tampilcantik
@tampilcantik
#ragamkecantikan
@ragam_kecantikan
#beautiesquad
#bandungbeautyblogger
@bandungbeautyblogger
#beautynesiamember
#bandungbeautyvlogger
@bandungbeautyvlogger

+ View more details

loading ...
Back To Top