loading...
Search
2,192 RESULTS FOR WARDAH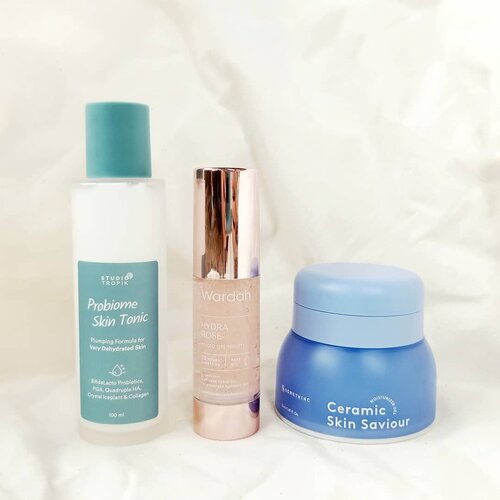 🌞 Day skincare route untuk kulit kering dan dehidrasi 🌞
Sejak menyusui, kulit wajah jadi super kering. Dry patch muncul di area pipi dan cuping hidung. Udah coba berbagai macam produk untuk menghidrasi ternyata masih kurang berasa. Sampai akhirnya nemuin rangkaian ini.
.
.
.
1. Studio Tropik Probiome Skin Tonic
2. Wardah Hydra Rose Micro Gel Serum
3. Somethinc Ceramic Skin Saviour
.
.
.
Ditambah sunscreen dan minum air putih yang buanyakkkk. Sekarang kondisi kulit udah mendingan. Happy 🥰🥰🥰
.
.
.
Review lengkap tiap produk aku tulis di blog ASAP ya 😌
#clozetteid
#skincare
#skincareroute
#beautybloggerid
#studiotropik
#wardahbeauty
#somethinc

+ View more details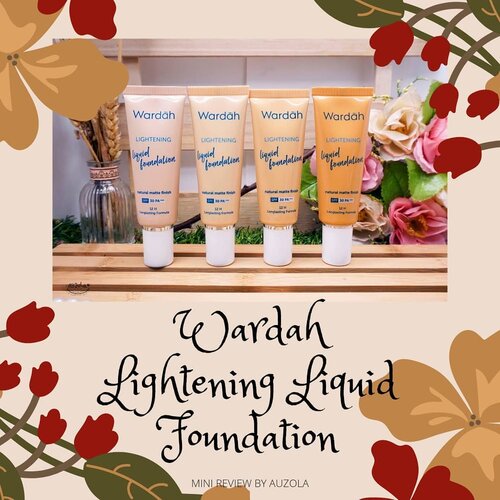 + View more details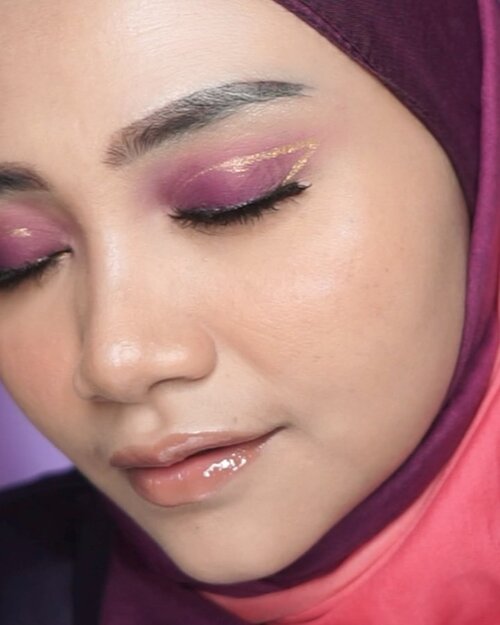 + View more details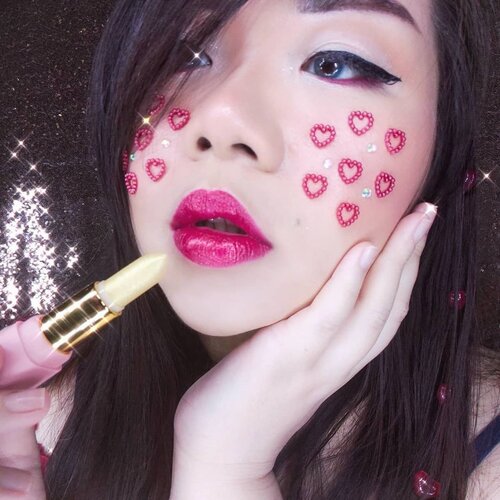 Remember that gold glitter lipstick? Yeah, i ended up being a little obsessed with it 🤣, i use it as a topper all the time now and i have so much fun watching lippie color changes as i apply it on top! Can you spot in the pictures which ones are already topped and which one's not yet? The red lippie's @wardahbeauty btw (Wardah Exlusive Matte Lip Cream in Red-Dicted) it's one of my all time fave true red lippie and i almost alway reach for it whenever i feel like wearing red lips.My concept for this Love hearts inspired look is very simple, i want a clean but sultry eye makeup (i only used 2 shades on my lid, light brown and white plus red and brown on the waterline for some sultry pop of color) because i want the centre of attention to be the little hearts (and lips).For those of you who keeps on asking about the heart appliques (because i have used them in a few looks. They come in multiple colors but i also paint them with nail polishes if i don't have the shade i want, like black!), yes they are ready to use applique, i bought all of my appliques at Shopee and i always stick everything to my face using eyelash glue (tips from my fellow content creators : peel off mask also works!).
#thematicmakeup
#red
#lovehearts
#redhearts
#valentinesmakeup
#BeauteFemmeCommunity
#SbyBeautyBlogger
#clozetteid
#startwithSBN
#socobeautynetwork
+ View more details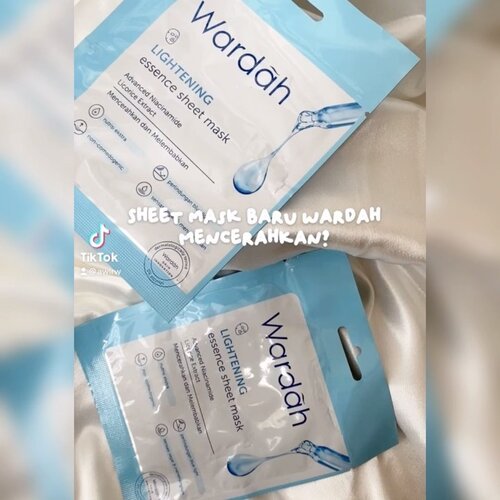 Kemaren kan kita bahas clay mask biru ya buns, di tiktok udh 300rb views sampe di repost di akun fp IG 👍🏼Sekarang sheet masknya nih. Essencenya buanyak pol, cair banget kaya air bisa dipakai sampai kaki bahkan 😂Dia juga no alcohol, kandungan utamanya Niacinamide sama Licorice jd emg fokusnya buat melembapkan wajah ya sistur. Lembaran sheet masknya emg tipis dan enak dibentuk, tapi ga nempel bgt kaya second skin gitu😬Menurutku setelah dipakai, dia ga gitu melembapkan tapi soothing banget memang. Cepat menyerap dan enggak lengket juga si essencenya. Ya kalau mau pke sheet mask dgn rasanya yg ringan dan gak terlalu rich, mungkin ini bisa jd pilihan km.Harga: 14,000
#clozetteid
#ReviewMaskerAul
#ReviewMaskerAul_Wardah
#wardahsheetmask
#sheetmaskwardah
#sheetmasklokal
#wardahlighteningseries
+ View more details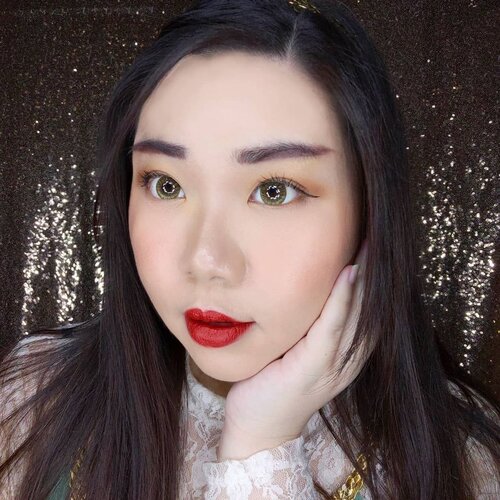 Ini hasil makeup pas live sama @womanblitz kemarin yang nyobain eye makeup pake produk-produknya @wardahbeauty @wardahbeauty_surabaya - aku paling impressed sama mascara nya, i mean.. look at them lashes!!! Selain itu aku juga suka banget sama eyelinernya 😍. Asli, meskipun harus pake masker kemana-mana, we can still look stunning and let our eyes do the talking!Btw aku lagi siapin one brand tutorial pake produk-produknya Wardah nih! Would you like to see?
#makeuplook
#BeauteFemmeCommunity
#SbyBeautyBlogger
#clozetteid
#startwithSBN
#socobeautynetwork
+ View more details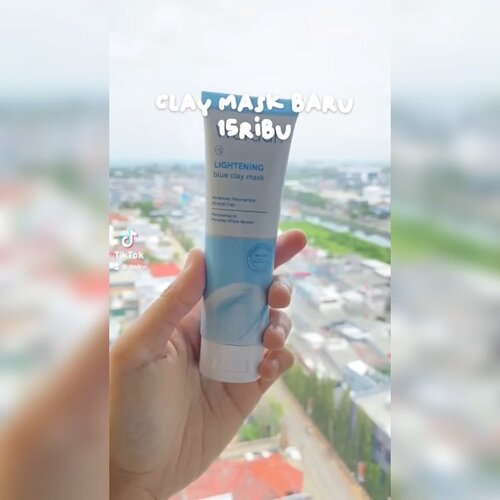 Selamat sore bunda tersayang, kembali lagi di
#ReviewMaskerAul
yang telah lama ditinggalkan☹️
Yak di comeback kita kali ini, aku akan membahas salah satu amsker baru dari @wardahbeauty dari seri Lightening. Aku nggak tahu sih ini emang versi baru atau reformulasi dari yang lama. Aku blm cb yg lama btw ya🙏🏻
Untuk kandungannya sih ok oc bgt bun, simple Vitamin E, Niacinamide, sama Licorice tentu Kaolin. Dia jga No Alcohol, No Paraben, No Sulfate, FA Safe (base on skincharisma) tapi ya masih pake parpum🙃 wanginya ga ganggu kok, mnrutku aromanya mengingatkan kamu akan kolam renang😂
Tekstur creamy gampang di blend dan warnanya biru cerah. Pas dipake juga enak ga bikin mata perih, engga bikin ketarik, apalagi kering. Tp ttp bikin kulit halus dan slightly lbh cerah gak sih? Narik minyaknya juga ok.
Tapi efek halus yg dihasilkan emg ga senampol masker yg clay item itu. Kalo yg item bener2 bikin halus lembut kan? Tp perih dipake karena alkoholnya ekstrim 🤣
Ya buatku worth it lah ini amsker 15rebu 50ml pula dr pd pake masker organik ga berBPOM ga genah😂
❗️❗️ please minta izin untuk menggunakan kembali kontenku ya
#clozetteid
#beauty
#skincare
#wardah
#maskerwardah
#wardahblueclaymask
#wardahclaymask
#maskerlokal
#ReviewMaskerAul_Wardah
#tiktokbeauty
#tiktokskincare
+ View more details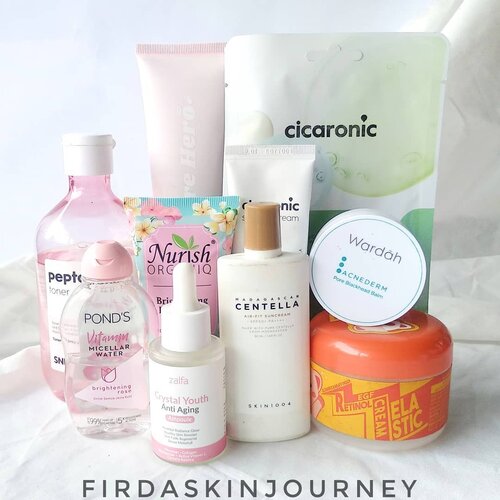 ✨2020 Favorites✨Bulan Januari udah mau kelar tapi baru post favorites, hahahaha. Gapapa ya, at least aku gak malas bikin postingan ini.Di tahun 2020, aku coba banyak banget produk skincare. Dari banyaknya produk yang kucoba, ada beberapa yang jadi favoritku. Ada beberapa produk yang sudah habis dan belum sempat repurchase, jadi gak ada fotonya disini. Here's the list:✨Cleanser1. Wardah Acnederm Pore Blackhead Balm2. Pond's Vitamin Micellar Water Brightening Rose3. Elformula Daily Gentle Low pH Facial Cleanser✨Toner1. Sbcskin Skin Exfoliant 2% BHA Toner2. SNP Prep Peptaronic Toner✨Serum1. Zalfa Crystal Youth Anti Aging Ampoule2. Mia Glansie Jeju Green Tea Acne Serum✨Moisturizer1. Nurish Organiq Brightening Day Cream2. SNP Prep Cicaronic Soothing Cream3. Elizavecca EGF Retinol Cream Elastic✨Sunscreen1. Skin1004 Madagascar Centella Air-fit Suncream✨Masker1. SNP Prep Cicaronic Daily Mask2. Pore Hero Matcha Green Tea Clay Mask3. Beaukirana Beau Mud MaskDiantara semua produk yang ada di list favorites ku kali ini, ada yang samaan gak sih? Coba komen di bawah.

+ View more details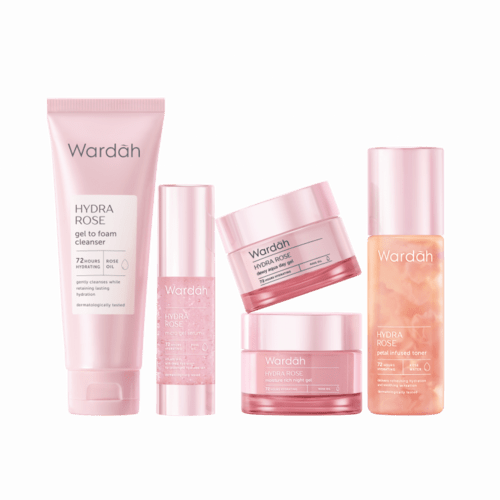 ...
Tak perlu khawatir, rasa kurang nyaman yang disebabkan kulit kering dan dehidrasi dapat kamu atasi dengan rangkaian produk terbaru Wardah. Simak juga artikel menarik lainnya di Article Section pada Clozette App.

+ View more details

loading ...
Back To Top