loading...
Search
1,932 RESULTS FOR WEDDING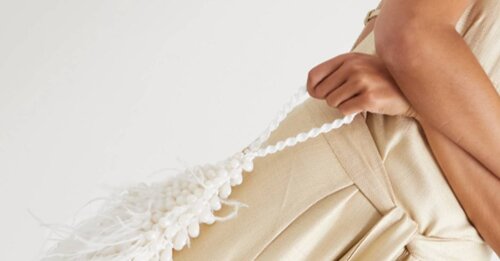 Weddings have changed.
Simak juga artikel menarik lainnya di Article Section pada Clozette App.

+ View more details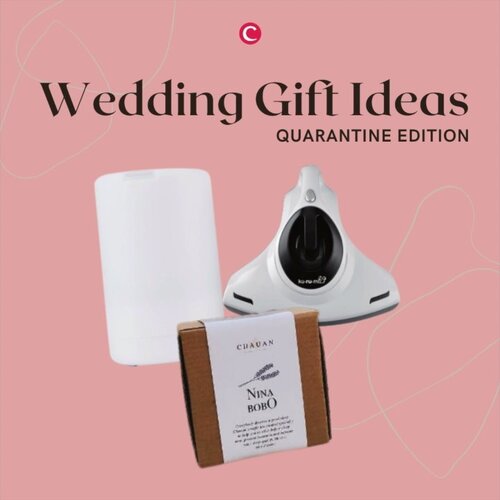 Jangan sedih kalau kamu belum bisa hadir ke pernikahan sahabat karena terhalang protokol kesehatan selama pademi. Buat kejutan dengan kirim wedding gift quarantine edition ini, aja. ;) Cek rekomendasinya di video ini,
[email protected]
@sleepolic @kurumiindonesia @organicsupplyco
#ClozetteID
#ClozetteIDVideo

+ View more details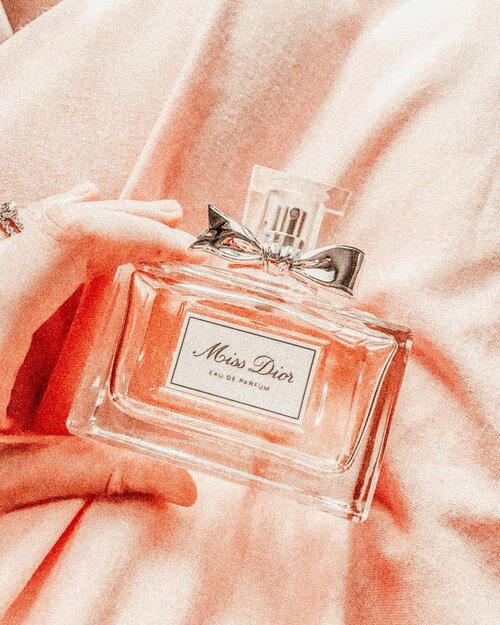 + View more details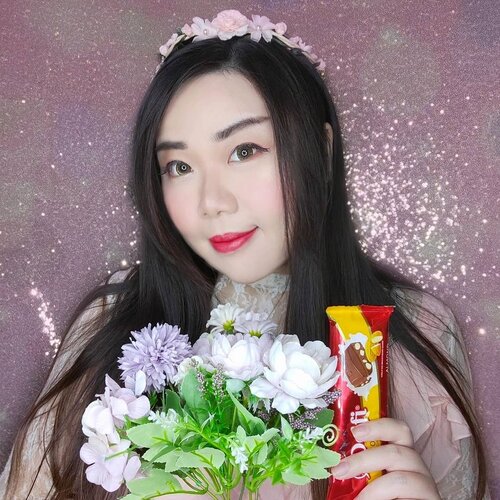 Would you be my Valentine?How are you spending this Valentine's Day? Hubby and i are lazying all day long on the bed 🤣, playing with our phones, romantic or not?Anyway, we did something like dinner and presents on V'days more often than not, because we began dating as teenagers and hubby's quite a romantic person (i think his love language is giving presents, while mine is physical touch. He loves to surprise me with various gifts throughout the years we've been together while honestly i'm very meh about presents most of the time, but i appreciate all of his gifts and i still have the very first gift he ever gave me 20 years ago *it's a teddy bear* so i guess i'm pretty romantic too but very very deep down inside as i find most romantic things to be cheesy and cringey!) and back when we were young, Valentine's culture here was a lot more all out than now and we maintained the tradition well into our marriage, but when it's too close to CNY then we'd usually spend it with family. This year is the most meh Valentine's Day ever for me lol, but issoke, the world is healing - hope for a nice V day dinner next year instead 😛.So to celebrate, i'm doing a makeup collab with these gurls instead (swipe and check out the other girls' looks!), with flowers and chocolate so we can pretend to be each other's Val(Gal)entine!No matter what you are doing/not doing today, i hope you know you are loved!Happy Valentine's Day 💝💝💝💓💓💓🌹🌹🌹🍫🍫🍫🎁🎁🎁.
#valentinesdaydatecollab
#valentinesday
#valentinesday
#valentinesdaymakeup
#valentinesdaymakeuplook
#BeauteFemmeCommunity
#SbyBeautyBlogger
#clozetteid
#startwithSBN
#socobeautynetwork
+ View more details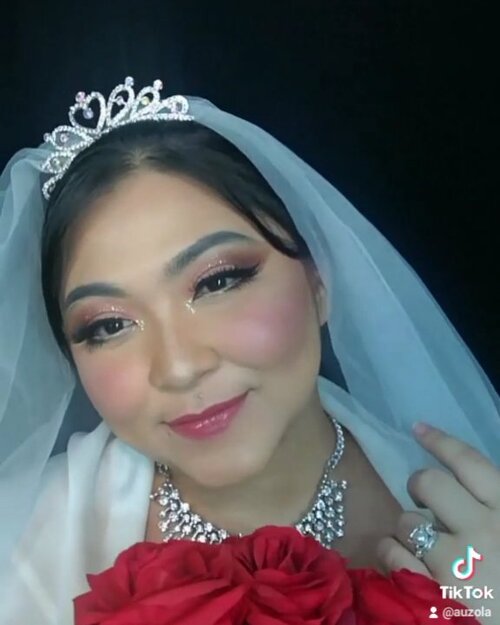 + View more details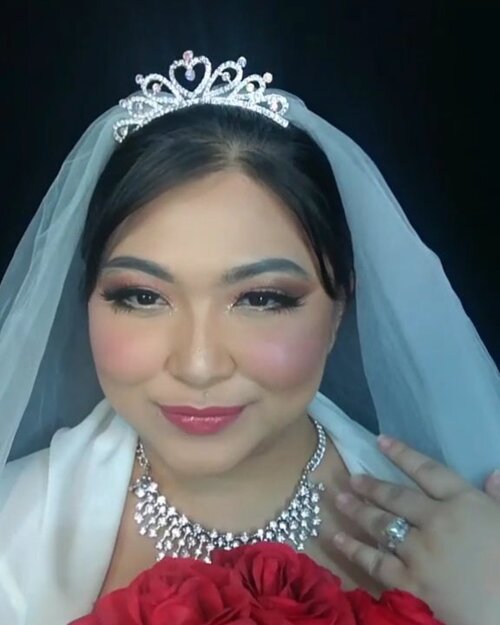 + View more details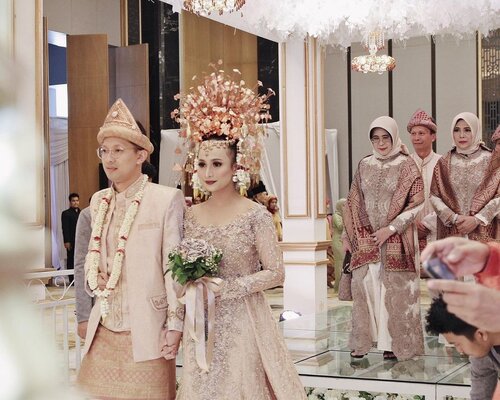 Lanjut throwback
#weddingstyle
ya! Modern Palembang Wedding menjadi penutup seluruh rangkaian acara pernikahan aku dan suami 2019 lalu. Menurut sumber yg aku baca, hiasan di kepalaku ini beratnya mencapai 3,5 kg loh. Hm kira-kira kalau pakai full adat Palembang berapa ya beratnya?🙈Terlepas apapun style pernikahan yang kalian gunakan, menurutku hal yang terpenting adalah bagaimana kedua keluarga mampu berkompromi krn pernikahan bukan tentang 2 insan menjadi satu, melainkan 2 keluarga besar menjadi 1. Bismillah semoga perjalanan ibadah menyempurnakan separuh agama ini bisa berjalan dengan baik atas ridha-Nya. Amin🙏🏼
#ClozetteID
#inspirasikebaya
#inspirasipernikahan
#weddingideas
#traditionalwedding
#palembangwedding

+ View more details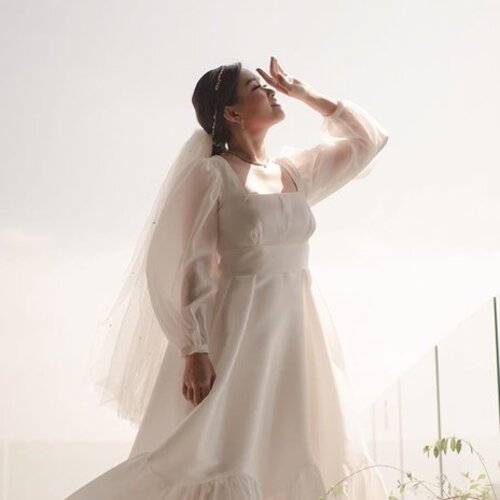 ...
Bukan berarti kamu tidak dapat menikah pada tahun ini, banyak pengantin yang telah melaksanakan acaranya dengan catatan menjalani protokol kesehatan. Simak juga artikel menarik lainnya di Article Section pada Clozette App.

+ View more details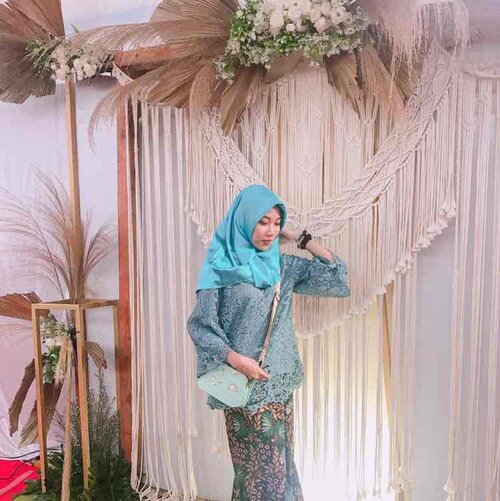 my cousin wedding's~

+ View more details

loading ...
Back To Top