loading...
Search
38 RESULTS FOR WEEKENDCHILL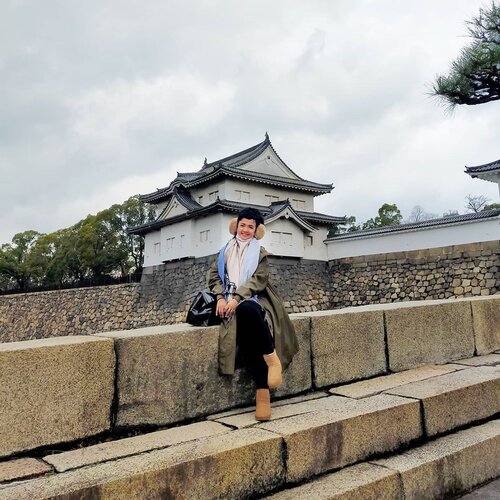 + View more details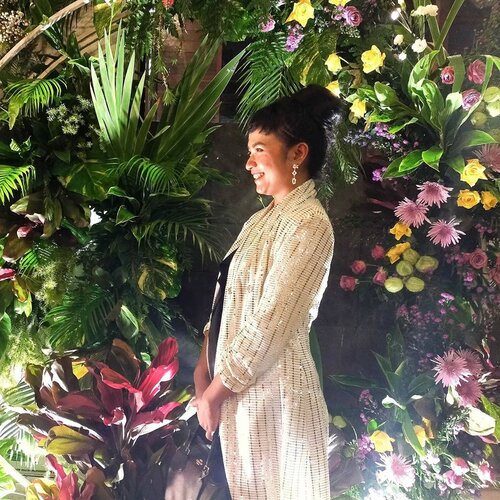 + View more details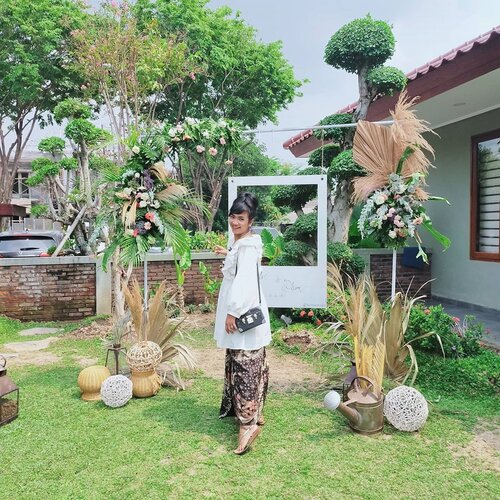 Banyak yang menghabiskan waktu selama seminggu untuk nungguin weekend .. setahun untuk nungguin liburan akhir tahun .. Dan sepanjang hidupnya untuk kebahagiaan .. ...Aku,Sabar nungguin Bossy President, Trouble with President: Return Of The Princess sama The Devil's Men Ada crazy updates aja Wis .. semoga Happy Ending 😋 ...Cheers!! 📸 by mbak @nuihardani (bener kan ya? Apa mbak @ryriewulandari ? 🤫)
#clozetteid
#lifestyle
#weekendchill
#OOTD
#weddingoutfit
+ View more details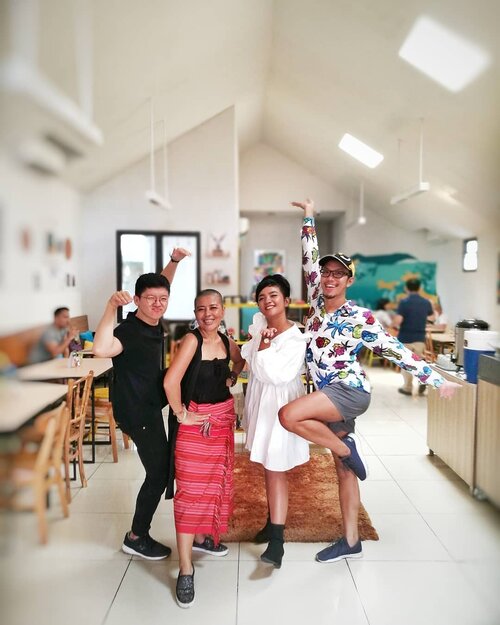 + View more details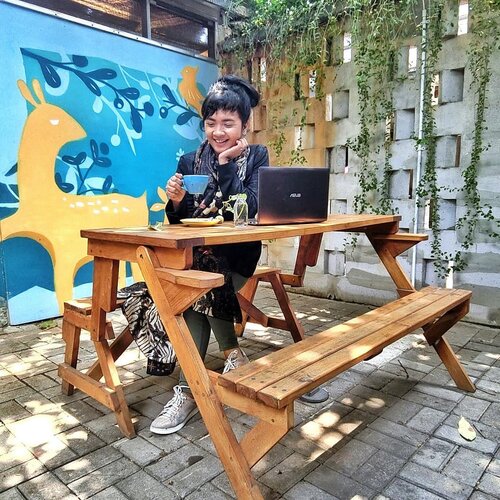 Weekend chill ☕ Selamat pagi! .
.
.
Hari ini @alkisah.rasa tutup .. hahaha cuma mau iming2 kamu kok gaes .. kalo Senin kamu bisa melipir ke sana lho kalo bosyan di kantor 🙌
Mungkin Copiah ada .. mungkin juga tidak 😝
Seperti semalam dapat kejutan ada kk timo, kk salman dan kk agung tetiba muncul tapi ko hendronya udah pulang 🤦
.
.
.
Enggak sabar deh, nungguin kopi-kopinya ready .. mo makan donat dan kucelupin ke kopi .. pasti sedap 🙌 .
.
.
Siapa yang seneng nongkrong di Alkisah tapi kudu cabut cepet karena jam 20 udah tutup ... ? Yuklah! Kita minta @hdjasmoro tutup lebih lama yuk kalo coffee shop nya udah ready 🙌
Jadi kita bisa lamaan di sana kk kk @vitriemaulani
@timo_wp @salmanbiroe @karmalogy @judhopratama @jvr_nilasari @anastaeast @alexfoodism @ratihnugra @endahdwi.ekowati @antriesoeryanto @silvi_dw @ryriewulandari @jati_kp7 @cewealpukat @cutauzria @jeniainovamira @waoderadiatna 🤣🤣 pokoknya semuanya 🤣 kumention semua bisa jebol niy
#clozetteid
#lifestyle
#KulinerJakarta
#AlkisahRasa
+ View more details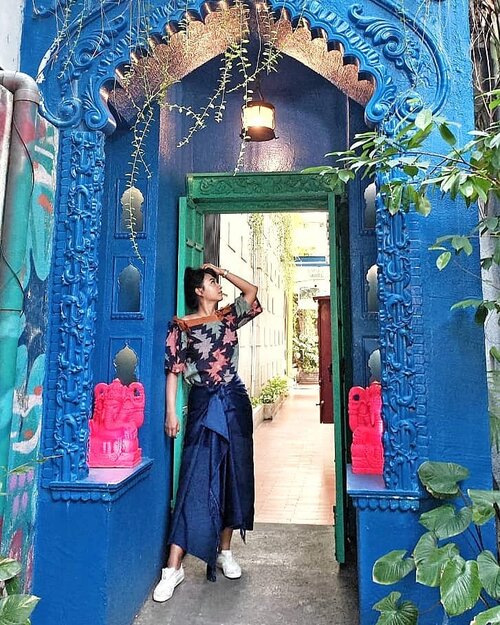 + View more details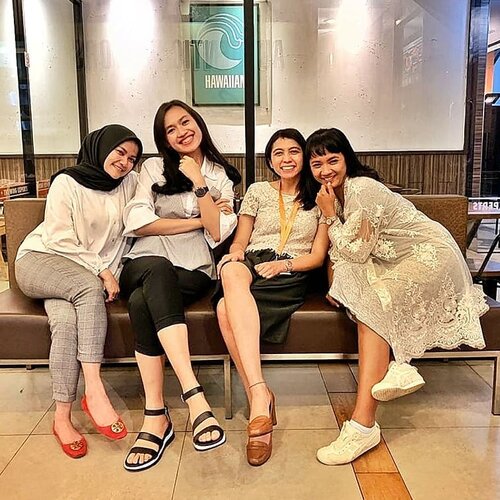 #sisterhood
There is strength in sisterhood 👯👯 it is powerful.. 💃Sisterhood is not a destination .. but a journey 💙 .
.
.
.
Perbedaan karakter itu bukan memecah ternyata ya.. malah melengkapi 🤣🤣 Maafkan aku batal ikut ke Bajo karena gak akan ada libur panjang untukku sampai Desember 2019 .. 💙💙 kita piknik kilat aja dl ya akhir bulan April 🤗🤗
.
.
.
Have a great weekend, everyone!!
#Clozetteid
#lifestyle
#weekendchill
+ View more details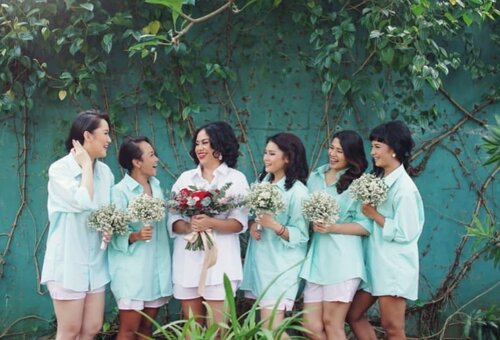 Mamaci kk @ninnetaaa ..
Sudah memberiku keluarga yang harmonis, fierce-is humoris, crazy-is, dan is is lainnya .. .
.
.
.
Anak event mah gitu .. kreatif nya gak bisa dibuang gitu aja 🤣🤣 jadilah konsep ini itunya juarak... Bahkan formasinya pun bisa pas.. Winceh - Minceh - Bride - Geges - Meyih - Copiah
Ki-ka : M - S - JM - S - M - S (M = Married, S = Single, JM = Just married)
.
.
.
Who's next??
#geekandthegank
#bridesmaidSquad
#Bridesmaid
#WeekendChill
#Clozetteid
#lifestyle
+ View more details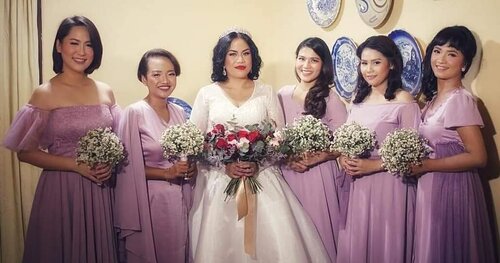 + View more details

loading ...
Back To Top