loading...
Search
122 RESULTS FOR ABELLREVIEW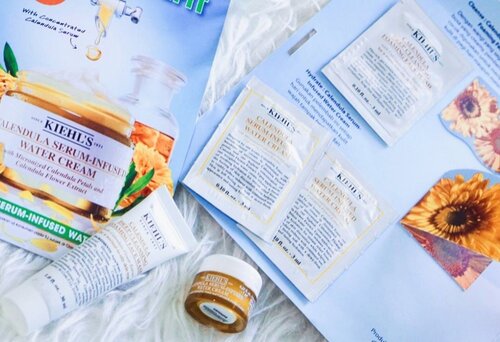 Ada yang baru nih dari @kiehls Calendula Serum infused water cream✨
Iaa yang tengah ituuu~
Bnyak bgt manfaat baik bagi kulit, seperti bkin lebih cerah, meratakan warna kulit, dan bkin nyaman. Beneran nyamaaann, aku sudah cobain dan sukak banget sama wangi dan moisturize kulitku bgt!
FREE COBA? BiSAaaaaa!!! Langusng pergi ke counter @kiehlsid dan minta Sample Gratisnya...🙌🏻
Cuzzzz biar lebaran nanti jadi lebih cakeepp ☺️
•
•
#abellreview
#kiehlscalendulapower
#workwithtorquise
#beautyreview
#surabayablogger
#clozetteid
#cotd
#kiehlsid
+ View more details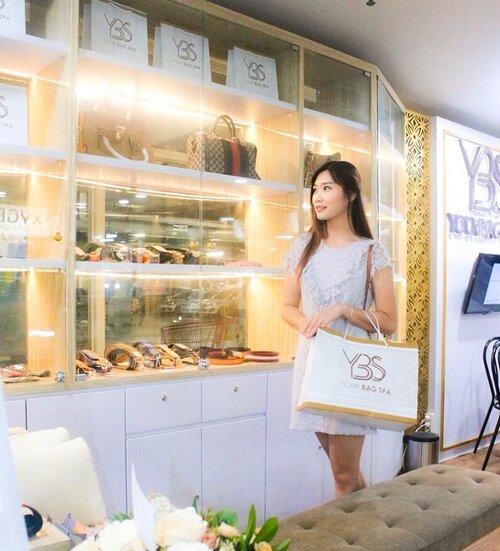 Weekend gini pas bgt buat bersih-bersih dan beresin stuff kita, yakkaan?! Apa lagi kalau ada promo! Nah @yourbagspa gak hanya bisa cuci tas aja tapi sepatu jugak bisa✨
Menariknya lagi mereka juga lagi ada promo Pay 2 get 1 Free! Aku sudah cuci sepatuku reviewnya bisa di lihat di link di bioku (Connect ke Youtube). Ini cucinya di store terbarunya di @pakuwonmallsby •
•
#abellreview
#clozetteid
#clozettereview
#yourbagspaxclozetteidreview
+ View more details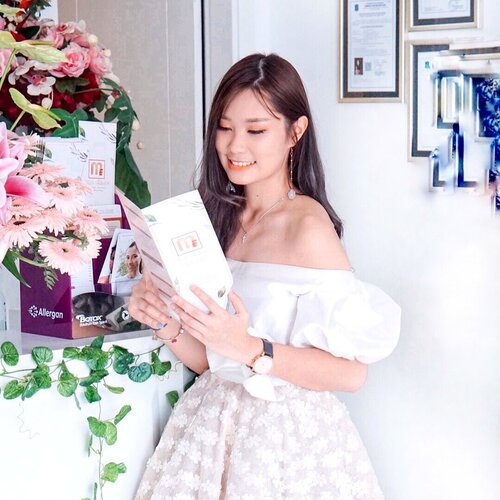 Beside the newest "Venus Versa" @me.sby have plenty treatment that you can choose base on what your skin needs. Ofc you will get FREE consultation with @dr_tyasuharminto to finds which treatment's the best for your skin. All of their machine from Europe and US, Certified and Safe.
I've tried their IPL, only 10 minutes and my skin bcame glowing ✨
#abellreview
#clozetteid
#cotd
#beauty
+ View more details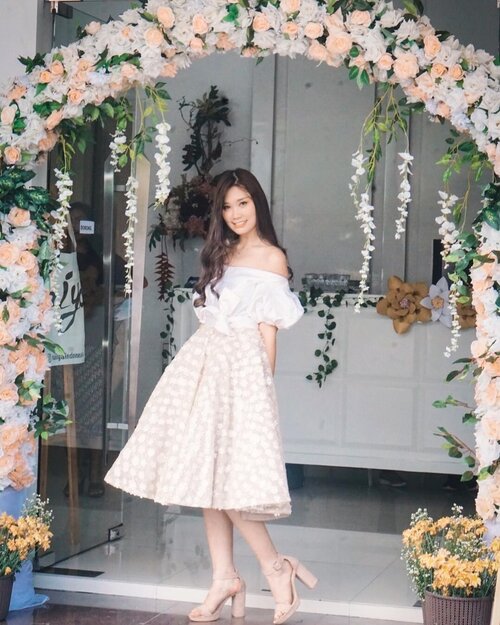 When attending @me.sby Launching Venus Versa✨
This treatment really works! I've tried the IPL! Only 10 minutes and in the the next day i can feel the difference on my skin, Not just my skin more soft but when i apply my makeup it's stay all day! 👗 @giovannihuangofficial •
•
#abellreview
#abellwear
#clozetteid
#cotd
+ View more details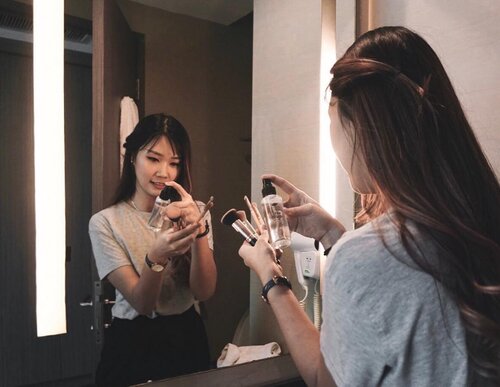 It's time to clean up!! ✨Saying good bye to Dust, dirt, leftover makeup and residues on my brushes 🤣It's really important to keep out brushes clean, not just will affect the result of the make up it's self but also will make acne away~ 👸🏻Sometimes well most of the time, we lazy to clean up and keep using it again and again. This @natunaoilvera really helping a busy girl like me 🙈 ••Just spray it all over the brush and swatch it on tissue. Easy rite?! It's quite clean, a bit oily but it's made from NATURAL ingredients!! (This's important).
#abellreview
#clozetteid
#cotd
#natunaoilvera
#cleanmybrush
#makeupbrushcleaner
+ View more details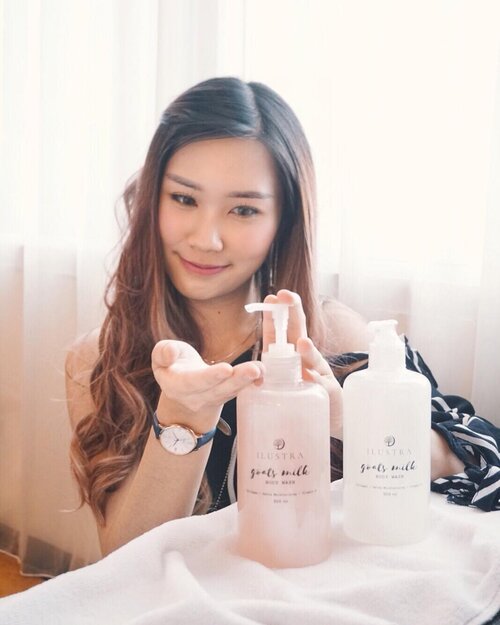 Different from other liquid goat soap Results directly can be seen after the 1st used✨. Not just Smooth yet moisturize,the scents also really good! I already finished the pink bottle and now using the original one (white). Personally, i recommend this especially if you have dry skin like me 💦
#abellreview
#clozetteid
#cotd
+ View more details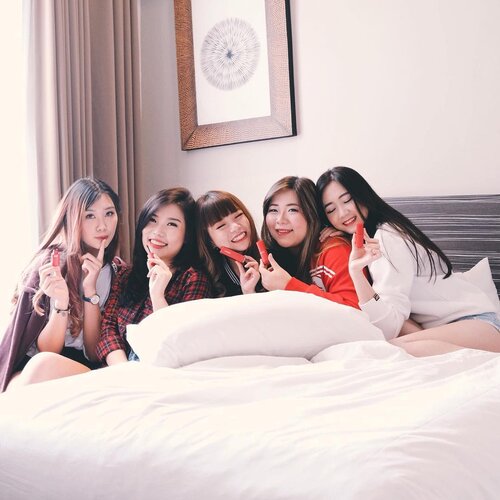 Good Morning from us @_aphrodites_ 💋
We've been love with the newest lip tatto from @laneigeid ❣️ Ofc all of us!! That pigmented yet long lasting "red stiletto" on all of our lips💄
And are yiu also notice that even we use same shades the color on our lip are different?! Really red on @cynthiansunartio , red on @mgirl83 red to orange on @deuxcarls , dark orange with some red on @chelsheaflo and more to fuschia on me.
#aphroditesxlaneigeid
#laneigeid
#abellreview
#clozetteid
#cotd
+ View more details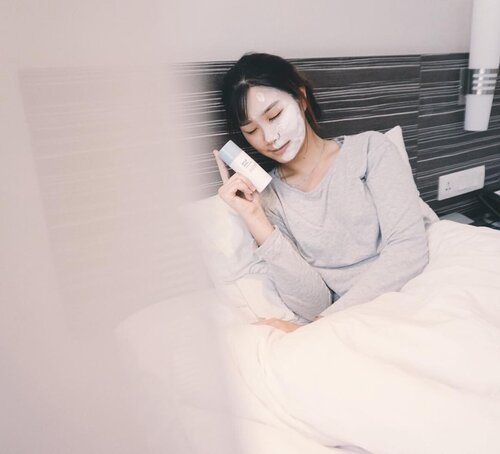 My Morning bubbly mask 💦 Only take 60 seconds using @altheakorea MILK PEEL Cream Mask and your skin b'came smooth and feel so fresh!! Really suit for busy girls like us💋Since we still want to take care of our skin but have limited time to pamper our self~ For sure this's best answer...Note: If you want to buy it just download althea korea apps or can by web too.. there's special disc for NEW member and many SALE waiting for you!!!
#clozetteid
#cotd
#abellreview
#altheakorea
#altheaangels
+ View more details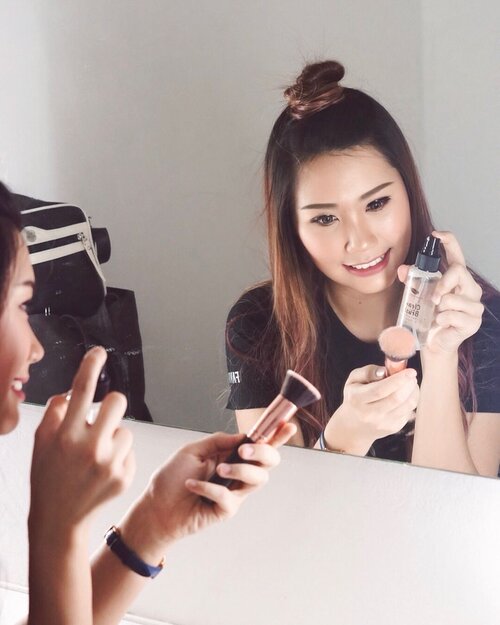 Pernah malas gak sih buat bersihin brush makeup? Padahal penting bgt loh, soalnya ngefek ke kulit wajah dan hasil makeup kita juga. Personally aku terbantu bgt karena skrg bersihin brush makeup gak pake ribet! Taraaaaa.... @natunaoilvera Di spray ke arah brush lalu di lap ke tissue✨.Gampang bgt kan?! Wanginya soft dan ditangan juga lembutt~Yang bkin makin sukak soalnya terbuat dari bahan" alami,Duhhh.. 💕
#abellreview
#clozetteid
#cotd
+ View more details

loading ...
Back To Top