loading...
Search
369 RESULTS FOR ACCEPTANCE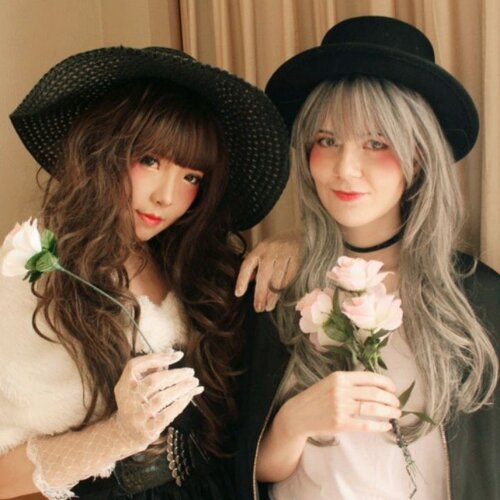 Gratulerer Med Dagen Beste Venn @miss_steine ! 💕🎂🎁 Hurra for deg som fyller ditt år!
.
Happy birthday to the one person who showed me the true meaning of a best friend. There is no way I could give you a perfect gift than the friendship we have. Accept my warm wishes with love : I hope your birthday brings much joy, and that your whishes come true! Happy birthday to my bestie that i don't see for a days, weeks, even months and years - But the bond is still strong as ever, Never apart. Maybe in distance, but never in heart.
.
Time flies so fast, it's almost 6 years since we become a best friend. I'm smiling everytime i remember the day we met 🤗and the days we've spent together, that's such a great memories 😊 I miss you as always and still counting the time 'til i see you again ❤️
.
Music : 'That's what friend are for' - Dionne Warwick (Saxophone instrumental) btw, this song always remind me of you ☺️
.
.
.
#JapaneseStyle
#JapaneseMakeup
#Gyarumakeup
#GyaruGal
#Gyaru
#makeup
#可愛い #かわいい #ギャル
#JapaneseBeauty
#kawaii
#beauty
#girls
#fashion
#harajuku
#cchanelbeautyid
#japan
#モデル  #メイク  #ヘアアレンジ #オシャレ  #ギャルメイク #ファッション #ガール #かわいい
#clozetteid
+ View more details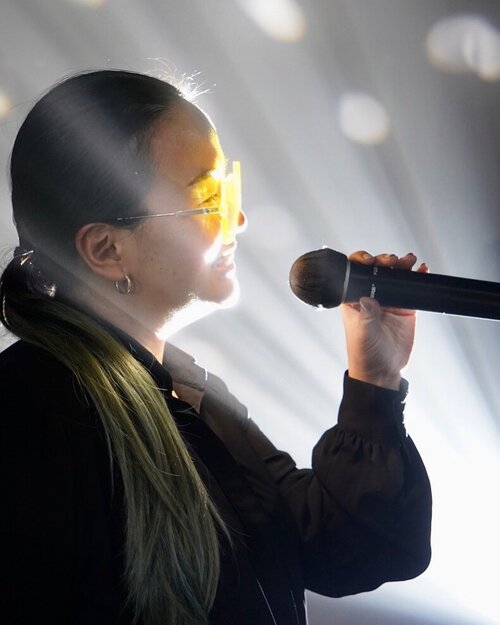 + View more details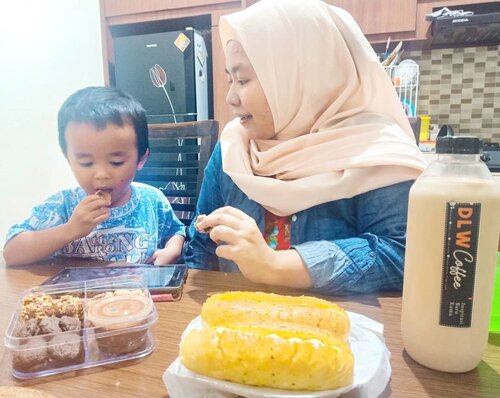 Good morning and happy Monday! Iya, ga kerasa ya udah Senin lagi dan kita sudah mulai nemenin anak belajar dari rumah, mulai WFH lagi atau WFO. 💪💪 Kalau pagi-pagi pengen sarapan yang tanpa ribet, boleh banget makan aneka roti dan cookies dari @dapurlindawaty_cakery. ❤️❤️Ada beberapa produk yang saya coba kemarin, dan enak-enak semuaaa! 😍😍🥖 Korean Garlic Cheese Bread - bentuknya beda dari roti yang lain, tapi enak karena filling cream cheesenya super banyak! Rotinya juga lembut dan garlicnya berasa, ga bikin eneg~ 👍🥖 Brownies Cup - Ada tiga jenis kue + saus coklat. SAUS COKLATNYA ENAK BANGET! Dan kuenya manisnya pas. 🥖 Kopsus @dlwcoffee Rasa Caramel - I'm not a coffee drinker, but this coffee is acceptable for me hehe. Rasa caramel membuat coffee ini terasa lebih manis, so I can tolerate this. 👌Masih banyak lagi menunya
#DapurLindawatyDepok
seperti Cinnamon Roll, Cream Cheese Coconut dan juga Japanese Milk Bun! 🍞🥐🥯 Dan semua pesanan bisa dikirim dari jam 7 pagi, jadi pas buat sarapan sekeluarga. Yang mau pesan bisa coba kontak ke ☎️ WA : 08111967779 atau langsung ke lokasi toko di 📍 Jl. Margonda Raya 494E Depok. Tapi pastikan selalu pakai masker dan menjalani protokol kesehatan ya~ Happy breakfast-ing!.------.
#SiapKirimJam7Pagi
#dapurlindawatyjam7pagi
#koreangarliccheese
#bakerydepok
#bakerybogor
#clozetteid
#clozettedaily
#momblogger
#mombloggerindonesia
#deliverybakerydepok
#deliverybakerybogor
#pjjanak
#cemilanpjj
#cemilanwfh
#dirumahaja
#workfromhome
#wfh
#reviewIbuFaradila

+ View more details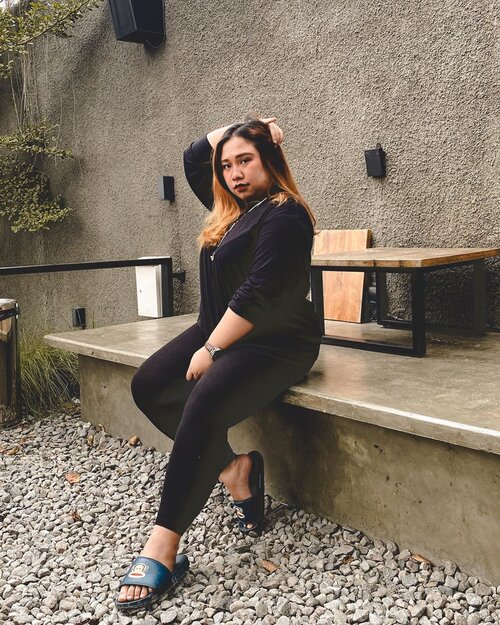 Self Acceptance itu menerima seluruh yang ada di diri kita. Menerima hal yang baik dan kurang baik. Kalau kita sudah bisa melakukan penerimaan diri dengan baik maka kita bisa menangkal kritik orang lain. Kita bisa explore semua kemampuan kita, lebih berkembang. Stres pun berkurang.
.
Akupun, masih terus menerus mengingatkan diriku untuk selalu menerima diri. Menerima diri bukan pasrah ya! Yang di kata menerima diri tapi membiarkan hal yang kurang, itu namanya pasrah! Beda.
.
Kita tau apa yang kurang di diri kita maka, kita perbaiki. Kalau kita udah punya hal positif di diri, dikembangkan lagi.
.
Aku pernah di masa aku minder, masa dimana aku gamau ngapa - ngapain. Ternyata aku capek, pusing, stress gitu - gitu aja malah jadi mundur. Akhirnya aku bertekad buat lebih menerima diri. Banyak sharing dengan orang - orang yang memiliki kondisi serupa tapi, aku sharing ke mereka yang bisa melakukan penerimaan diri. Lama - lama makin yakin dan makin yakin akhirnya, aku melakukan penerimaan diri. Syukurnya, omongan - omang negatif dari orang bisa sedikit demi sedikit aku hempaskan. Bisa jadi tidak sesakit hati dulu, bisa langsung ya udah aja gitu. Setidaknya, stress ku dibagian itu berkurang.
.
Cobain deh ❤️
.
Aku tau tak akan mudah tapi, kamu pasti bisa!
Tak akan cepat, semua butuh proses.
Kamu dari minder sampai takut pun ada prosesnya jadi, mau menerima diripun pasti juga ada prosesnya ❤️
.
.
.
.
.
.
.
#reginapitootd
#Clozetteid
#bigsizeindo
#bigsizeindonesia
#curvystyle
#batak
#bataknese
#reginapitcom
#pemuda_batak
#plussizeindo
#plussizeindonesia
#curvystyleideasid
#indobigsize
#ootdbigsizeid
#ootdbigsizeindonesia
#sbybeautyblogger
#missbbwindonesia
#beautiesquad
#exploremalang

+ View more details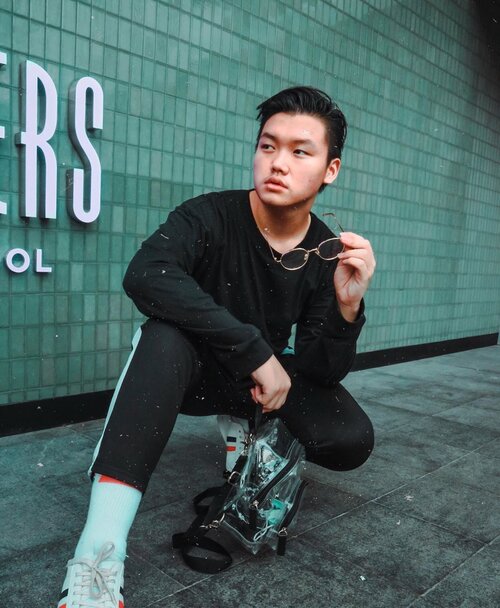 Ada beberapa pose yang paling ini banget dan gak pake mikir (alias gampang) dan juga simple buat Simple fit outfit look kalian 👋🏻. Mau tau pose apa itu? Yuk, simak ya 👇🏻💗:
•
1. Yang pertama tinggal jongkok aja. Ini sih mudah banget kan. Dan jongkoknya sendiri pun itu terserah kalian mau Kayak gimananya. Asalkan still acceptable for your good vibes and themenya ya 😊.
•••
2. Supaya pose kalian itu tidak terlalu flat, kalian bisa adjust angle camera kalian. Nah, ini tuh biar pose foto kalian itu gak terlihat polos (meskipun sih sebenarnya posenya sudah umum gitu hahaha).
•••
3. Yang ketiga ini sebenarnya sih adalah just having fun 😂. Soalnya, pose itu relative dan sesuai aja sama outfit and keperluan aesthetic foto kalian.
•
Gimana gimana? Yuk, tell me what you think of this? 👇🏻👇🏻👇🏻
•
•
•
•
#urbanstylegents
#lookbooklookbook
#menspose
#mensfeed
#clozetteid

+ View more details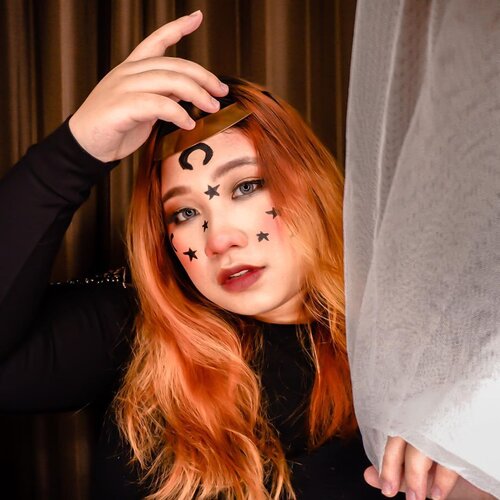 + View more details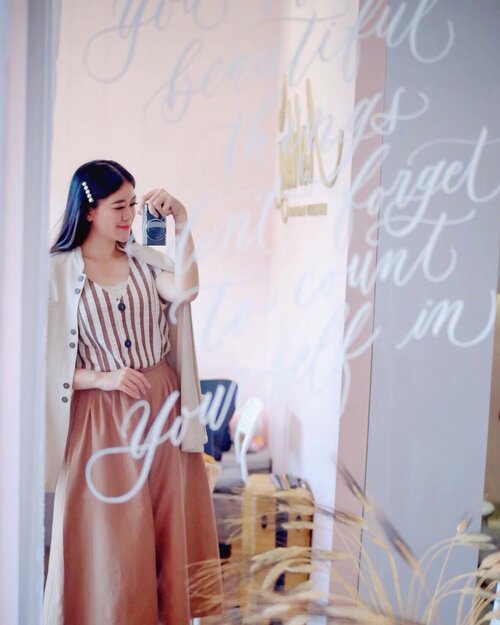 It's not about your reflection, it's what you see beyond it 👀 The journey into self-love and self-acceptance must begin with self-examination. And here's 10 pieces of life advice that I learned and always remind myself :🍃 Always be the best person you can be🍃 Be kind even when you're tired🍃 Be understanding even when you're angry🍃 Do more than you're asked, and don't ask for anything in return. Don't silently expect anything either.🍃 Listen when someone talks, and really listen too, stop just thinking of how you'll reply🍃 Tell people that you love them and that you appreciate them🍃 When you mess up, make up for it in the next moment or minute or day. Smile, and be kind to yourself🍃 Stop thinking too much, it's alright not to know the answers. They will come to you when you least expect it🍃 Time heals almost everything, give it time🍃 And last but not least, no one is in charge if your happiness, expect yourselfBe the energy you want to attract. Let this be a reminder to take the time to practice some self-reflection. If you want to live in a world surrounded by positivity, it starts with you 💗......
#sharingiscaring
#encouragement
#motivational
#selfreflection
#positiveaffirmations
#spreadpositivity
#positivevibes
#spreadlove
#outfitoftheday
#ootd
#styleblogger
#fashionistas
#elegant
#beautyenthusiast
#fashion
#beauty
#makeup
#clozetteid
#ulzzang
#fashiongram
#beautyinfluencer
#asianblogger
#인스타패션 #얼스타그램 #패션스타그램 #셀스타그램 #팔로우 #오오티디 #패션

+ View more details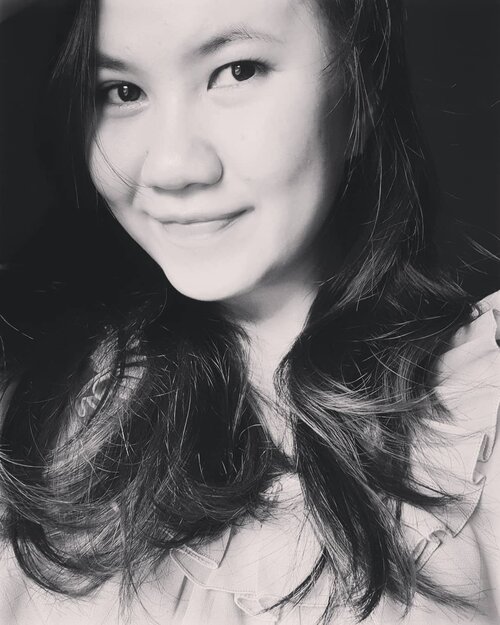 + View more details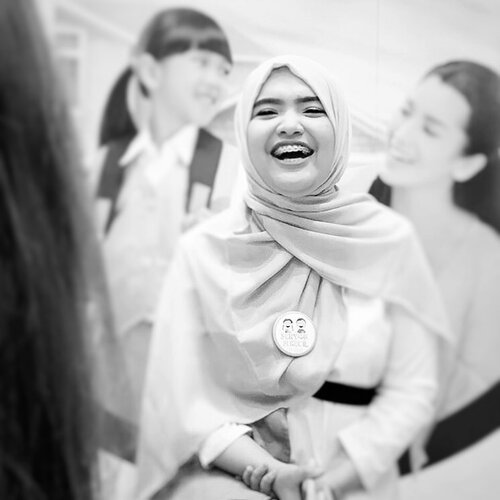 Challenge accepted @ade_novita @shintapriantika @adegusti .Among all the criticism, I know, that we woman can take care of each other..
#throwback
my big grins in sharing session @senyumsikecil and parents about kids dental health.Kinda miss this moment tho' Sending virtual hugs to all moms that actively learn about their kids health..
#womansupportingwomen
#momlife
#ClozetteID
#senyumsikecil

+ View more details

loading ...
Back To Top