loading...
Search
93 RESULTS FOR ACNEPRONE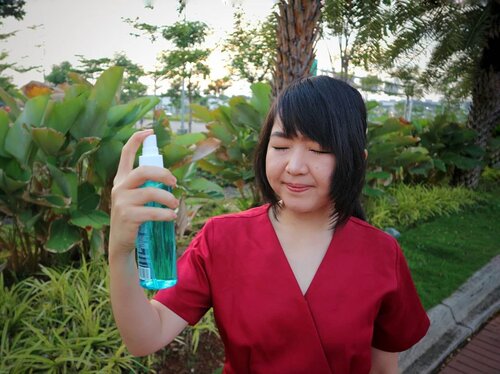 Looking for a product to heal your face or body acne problem? Maybe, @a.stop2man clear toner is one of the right choice to help you.. 😊
.
It's so easy to use! You just need to spray it directly on your face or back area..
In my opinion, the spray isn't quite good.. It's a lil bit uncontrollable and sprays too much if you don't spray it carefully.. 😅💦
So, I prefer to spray it on cotton pad
and it's absorbs quickly on my skin..😆✨
.
I have been using this toner for 2 weeks and I feel quite satisfied with the results..✨
I really enjoy using this toner as it gives a nice calming effect to clear my pimples, reducing the redness, improve my skin texture, and help prevents breakout.. 💕💕💕
While I haven't any problem with back acne, so I haven't been able to see the results..
.
Wanna try this out? Go check out @hicharis_official and get yours by visiting my HICHARIS SHOP..
(You can get it for Idr 254k from idr 295k 😍 & local shipping)
Link:
https://hicharis.net/Meiliyana/HrP
or you can easily click link on my bio! ❤️
.
.
.
.
.
@hicharis_official @charis_celeb
#a.stop
#toner
#CHARIS
#CHARISSTORE
#astop
#acneprone
#beautyroutine
#skincare
#charisceleb
#toner
#skincareaddict
#review
#bloggers
#charisAPP
+ View more details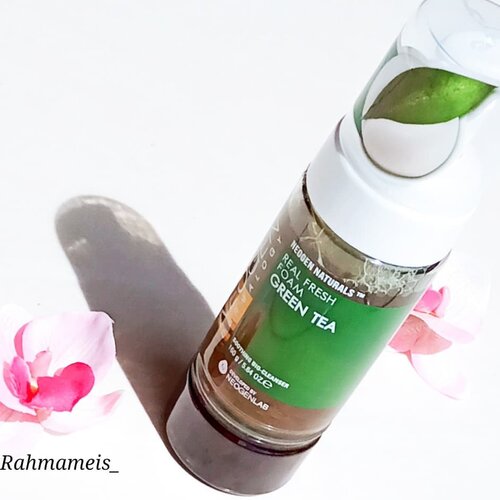 #reviews
🌱NEOGEN "Green Tea Real Fresh Foam Cleanser"🌱...This unique foam cleanser should be tried for oily, combination or acne-prone skin. The starting ingredient in this cleanser is fermented green tea extract, which brightens, soothes and moisturizes the skin. This gentle foam effectively removes impurities such as sweat and dirt from the skin without removing your skin's natural oils. Light and moisturizing, this is a water-based cleanser that is perfect for use in your double cleaning routine. The pH of this product is 8.... 🌱TEXTURE AND SCENT: In terms of texture I was surprised when I first started using it, because from the outside the bottle appeared to be liquid and there were extra greentea leaves under the bottle. Really interesting. And when pumped to freeze its contents comes out a very soft white foam. 😂😂 Waow Daro in terms of fragrance such as the fragrance of tea leaves that have spent the night, fresh. I like 😍...🌱PACKINGAN: In terms of packing this mask is stored in a 160 ml plastic bottle which I think is big for a facewash. But it is not travel friendly because it requires quite a lot of space to be taken away... 🌱 HOW TO USE: I used to use fresh foam at this time washing my face, morning and night. Or as the second stage of the double cleansing routine, after the oil cleanser. I use 1 to 2 pumps per face wash...🍁Review: After I use this facial cleanser for several weeks. Neogen Real fresh foam greentea does not make the skin feel traction after wearing this because it is with soft foam. And what I like about this facial cleanser is that it doesn't contain any alcohol, so it's safe for all skin types, especially sensitive skin. Because it contains a natural mixture of cranberries, green tea, fermented rice, and blueberry extract which helps moisturize and brighten the skin. After washing my face, it's clean and soft 😍 makes my zits dry quickly. Looks like I love this foam....🖍️ Attention: The above review is based on my experience, and the results depend on each of your skin... How about you? Attracted to try it ???...🌟 Rate: 4.5 / 5...🔖🔖🔖 Buy at @altheakorea
+ View more details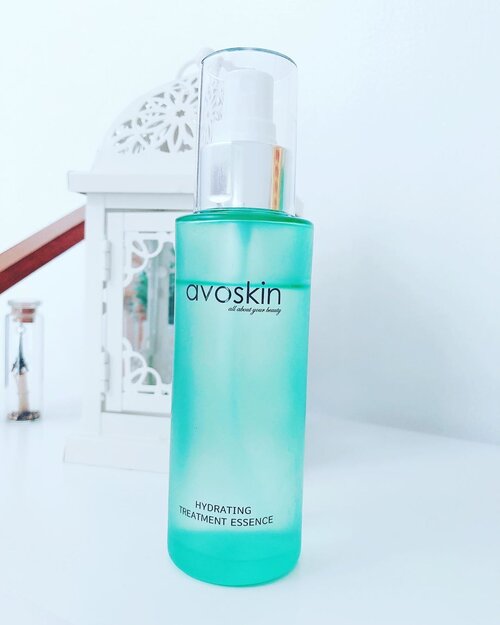 HYDRATING TREATMENT ESSENCE @avoskinbeauty ✨
••••
LOCAL PARADE 🎡 ••••
Dikemas dengan botol kaca warna hijau mint, dengan spray lembut menyeluruh, saat disemprot akan langsung Instant seger karena wangi peppermint nya bikin instant seger 😍 meskipun judulnya Hydrating Treatment Essence, aku gunakan dia juga sebagai face mist dan hydrating toner yang aku semprot sesuka aku dan semau aku 😆
••••
Btw, ini face mist local ter mevvah loh menurutku, karena cuman Avoskin yang bikin dan kemasannya se cantik ini. Produk ini mengandung 5% Niacinamide dan Centella Asiatica yang cocok untuk kulit normal, oily, acneprone skin. Mengandung peppermint oil yang wanginya seger dan ngasih rasa adem adem seger 😍 oiya bisa juga dijadikan setting spray buat makeup kamu biar smooth and last longer
••••
Produk ini memenangkan beauty product award 2019 Female Daily Network dan SOCO yayy ❤️
•••
Aku sih suka simpen di kulkas biar ngasih ekstra adem dan tambah seger, aku notice poriku mengecil kalo pakai produk ini sebelum makeupan 😍
••••
#beauty
#makeup
#selfie
#clozette
#clozetteid
#facemist
#avoskin
#avoskinhte
#hydratingtreatmentessence
#skincareproducts
#localproud
#localparade
+ View more details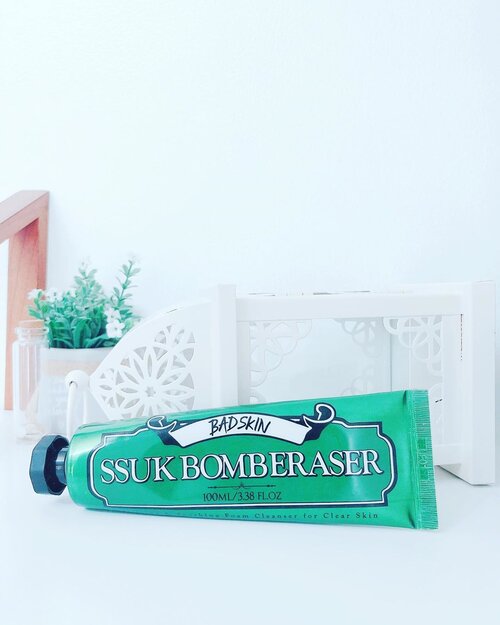 BADSKIN SSUK BOMBERASER 🌿💚 @badskin_korea ••••• Actually this is my first product that contains artemisia. Maybesomeone is already familiar with this artemisia, and maybe you there are some who don't know about artemisia. Artemisia is an asian plant species in the sunflower family. Artemisia Princeps also called Korean Mugwort. Is an asian plant species in the sunflower family.••••• Korean Mugwort, also known as ssuk (쑥) is an herb that has been used for generations in Korean medicine, skin care, and cooking. In recent years, mugwort has seen a growth in popularity as a key ingredient in Korean skin care products••••• Mugwort has a reputation as a soothing and healing powerhouse ingredient and its effectiveness at treating redness and skin sensitivities. Mugwort, often listed on skin care products as artemisia, is a powerhouse ingredient with a range of properties that make this ingredient a great fit for sensitive, acne-prone, and dry skin types.Most well-known for its antibacterial, antifungal, and anti-inflammatory properties, mugwort soothes, heals, and nourishes the skin, helping treat redness, psoriasis, and other skin sensitivities. Mugwort is also packed with antioxidants and vitamin E that help protect and nourish the skin barrier••••• I use as a second cleanser. I like it because this cleanser is really moisturizing, shoothing, and purifying my skin. And it's true that this artemisia also called mugwort has a million benefits for skincare, food and traditional medicine. Even mugwort has been used as an herbal medicine since Gojoseon the first Korean Kingdom 🎎 Daebakk ••••• 👇🏻👇🏻 next on comment
+ View more details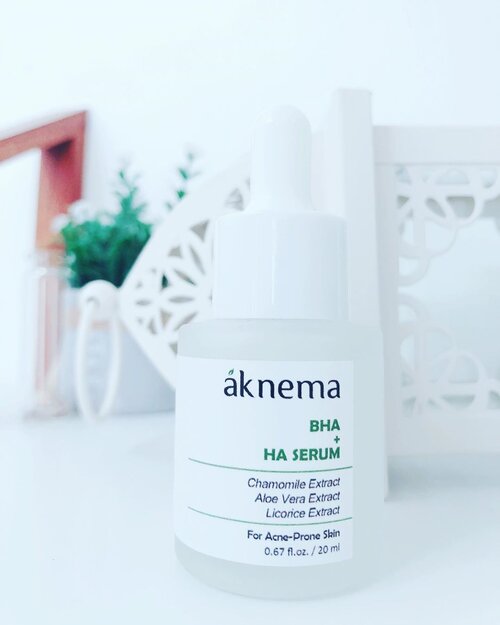 AKNEMA BHA + HA SERUM 💚 @aknemaskincare
Contains Chamomile Extract, Aloe Vera Extract, Licorice Extract 🔖 FOR ACNE-PRONE SKIN
•••••
Dari namanya, bikin aku excited buat nyobain produk ini. Gabungan konsentrat BHA dan HA serta kombinasi bahan aktif lainnya bekerja untuk treat jerawat dengan baik. Pada umumya produk untuk acne prone biasanya akan ada effect drying. Tapi produk ini ga bikin kering sama sekali 😍 sampe aku DM dan nanya langsung ke mreka, dan mreka ngasitau bahwa bahan baku BHA nya ini bahan premium dan tidak sampai 2% pantesan aman dikulitku dan ga ada dryng sama sekali, ga ada cekit cekit juga
••••••
Produk ini efektif buat bantu treat jerawat kamu, dari cuman bruntusan sampe jenis pustule. Aku sendiri punya hormonal acne jenis pustule yang mana ada nanahnya dan suka cenut2. Di aku yang punya jerawat pustule, serum ini bikin jerawatku mateng dan pecah dengan sendirinya. Setelah pecah, aku pakai serum ini nah baru lumayan kerasa sedikit cekit2 but is a good thing karena kalo udah begini jerawatku cepet banget kering 😆
•••••
Karena dia mengandung kadar BHA yang ga sampe 2% serum ini bisa dipake AM PM. Ga cuman buat treat jerawat aktif, aku notice dia memudarkan juga bekas jerawat loh, ngontrol sebum banget di mukaku without drying effect dan kulitku tetap terjaga kelembapannya
•••••
Dari segi textur, warnanya bening, sedikit kental, saat di aplikasikan agak sdikit lengket, dan saat meresap finishnya enak banget. Wanginya aku ga bisa deskripsikan dan dia akan hilang stelah diaplikasikan. Packagingnya serumnya gemey kecil minis 😆
•••••
Pemakaianku itu bisa 3-4 tetes dalam sekali pemakaian. Aku pakai setelah toner dan dilanjut dengan moisturizer kesukaan kalian. So far aku suka dan cocok pakai produk Aknema dan nungguin rangakain produk skincare lainnya dari Aknema 😍
•••••
#skincare
#makeup
#beauty
#selfie
#serum
#clozette
#clozetteid
#localproud
#aknema
#bha
#skincareproducts
+ View more details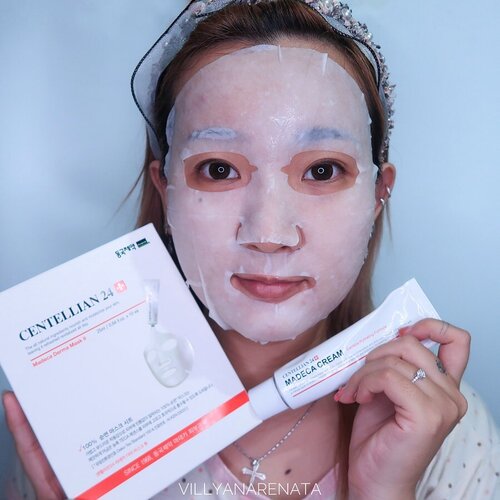 Truely deeply madly in love with Centellian 24 Madeca Derma Cream & Mask !! Check 4th pict to see the result 😭🙏🏻.Buat teman2 & followersku , aku udah sering banget share kan kalau aku cinta bangettttt sama Cica Cream . X ini aku coba dari Centellian 24 dan hasilnya UHWOWWW 😱💖💖.Sedikit cerita , kulitku tuh selalu tiba2 meledak dhuar3x tiap x pulang liburan / naik pesawat . Dari yang kalem2 aja , tiba2 bruntusan pada rebutan tempat di pipi :")))))))).Terakhir x pulang liburan , seperti biasa muka ku lgsg hancur lebur & aku langsung cobain Centellian 24 Maseca Derma Cream & Mask ini , karena aku selalu cocok sama
#centellaasiatica
jadinya punya harapan tinggi ke mereka ..⭐️ untuk mask nya , essence nya super rich & sheet mask nya tebel ! Enak banget dehh waktu dipakai ke muka , langsung jadi relax banget 😍⭐️ untuk cream nya , aku udah pake ini rutin selama sebulanan ini dan hasilnya cocok bangettt di aku ! Wangi nya ada sedikit wangi citrus dan hasilnya bener2 lembapin kulit sekaligus bantu banget ilangin jerawat :') 💖.Buat yang punya kulit kering , sensitif & acne-prone , kalian wajib banget cobain ini 😭Nah buat yang mau beli , kalian bisa dapet special price kalau beli di store @hicharis_official ku di :
http://hicharis.net/villyanarenata/cSU
#ACNERESCUEKIT
#MADECACREAM
#MADECADERMAMASK
#ACNE
#CHARISCELEB
#KBEAUTY
#CHARISPICK
#CHARIS
#beautybyvilly.
#tampilcantik
#ragamkecantikan
#beautybloggerindonesia
#indobeautysquad
#indobeautygram
#jakartabeautyblogger
#koreanskincare
#acnefighter
#acneskincare
#skincareroutine
#cchannelbeautyid
#clozetteid
#centellian24
+ View more details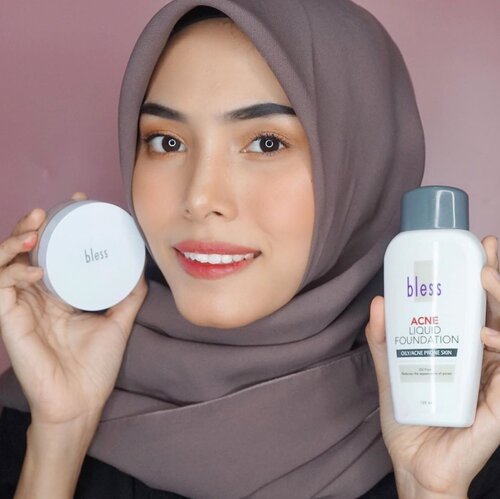 Hayo siapa disini yang kulit wajahnya cenderung Oily / Acne-Prone Skin ? Ada racun baru loh yang bisa jadi cocok dengan kondisi kulit kalian yg Oily / Acne-Prone Skin.Jadi ini adalah produk dari Bless Cosmetics yang Acne Series yaitu Acne Liquid Foundation dan Acne Face Powder. Seneng banget deh karena udah penasaran dari lama. Hihi. • Acne Liquid Foundation : Foundation Oil Free dan sudah mengandung tabir surya dan dapat mengecilkan pori-pori karena terdapat kandungan zinc oxide & boric acid, selain itu juga dapat membantu mencegah timbulnya jerawat. • Acne Face Powder : Loose powder yang sudah mengandung tabir surya dan antiseptic untuk merawat kulit berjerawat, serta dapat menyerap minyak berlebih yang ada pada wajah. Acne Face Powder ini memiliki 3 shades yakni Ivory, Natural, dan Beige.Nah, menurutku kedua produk ini mempunyai harga yg cukup terjangkau dengan kualitas yg ok punya loh. Penasaran sama review selengkapnya? Yuk cek di blog aku :
www.maryah-ulpah.blogspot.comor
just click a link on my bio ya 💙
#2StepDailyMakeup
#SelamatTinggalJerawatWithBless
#DailyMakeupNeeds
@bless.cosmetics

+ View more details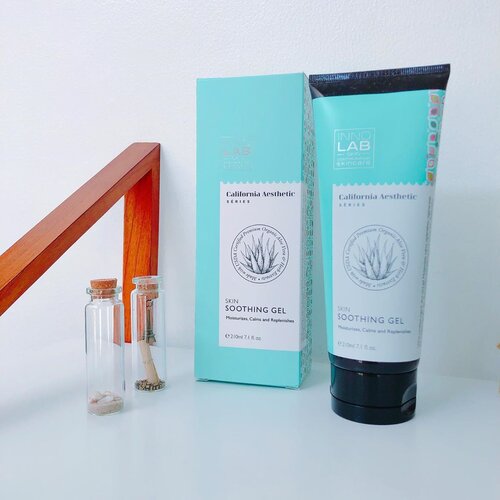 SKIN SOOTHING WEAPON 🍃
INNOLAB SKIN SOOTHING GEL CALIFORNIA AESTHETIC SÉRIES 🧪
@innolab.co.kr @innolab21 @innolab_skincare @charis_celeb @hicharis_official
Honestly, this is the most expensive aloe vera product that I have💶 And the best aloe vera soothing gel in my opinion. Unlike other products, this feels very expensive and exclusive in my opinion. You all know that I really like aloe vera soothing gel, because there are many benefits and I am suitable to use this
Made in Los Angeles California USA with USDA certified organic aloe vera gel. Give your skin Moisturizes, Calm, Replenishes, Regenerates skin. Moisture dry skin, reduce itch and reform acne prone skin. Replenishes inner and outer skin, allowing moisturize to last longer
The texture is gel and melt on skin without sticky feeling. Is no scent, cooling sensation, and fast absorb
On my skincare diet, if my skin need more soothingand irritating, I use this for 2 layers and instantly soothe my skin 💧usually, after using claymask, I use this for give more hydration after pore treatment
And the Ingredients is so interesting to my heart, not only aloe vera, but there are greentea, spirulina, seaweed, oat leaf, cucumber, grape, grapefruit extract, and allantoin. All of these contents make this product superior to similar products 👍🏻 You can get this product on my Charis Shop , click Link at My Bio Profile 🛒🛍
#charis
#hicharis
#innolabskincare
#aloesoothinggel
#makeup
#skincare
#idskincarecommunity
#abskincare
#abcommunity
#skincarecommunity
#clozette
#clozetteid
#acneprone
#soothinggel
#skincarebloggers
#kbeauty
#kbeautyblogger
#kbeautyblogger
#beautybloggerindonesia
#skincareblog
+ View more details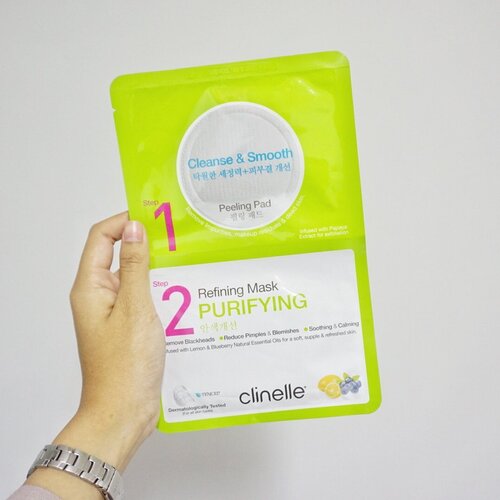 Tea tree oil has always been best friend for my acne-prone skin. Lucky me, i just found my new favorite tea tree skincare product! Clinelle Purifying Peeling Pad and Refining Mask comes with two products in one package that will make your pampering time so much easier: peeling pad for the first step and sheet mask for the second step..With tea tree oil, lemon peel oil, and blueberry extract oil in it, this product can help you to reduce acne, blemishes, and soothing yet calming ur skin. I hardly recommend this product (and other variants of Clinelle Peeling Pad and Refining Mask) to @lalitanadya and @auliajoula, you two should definitely try this holygrail 2in1 skincare product!.
#ClozetteID
#ClozetteIDXClinelle
#2isBetterThan1
#TeamPurifyingHanum
@clozetteid @clinelleid @hanummegaa
+ View more details

loading ...
Back To Top