loading...
Search
95 RESULTS FOR ACNEPRONE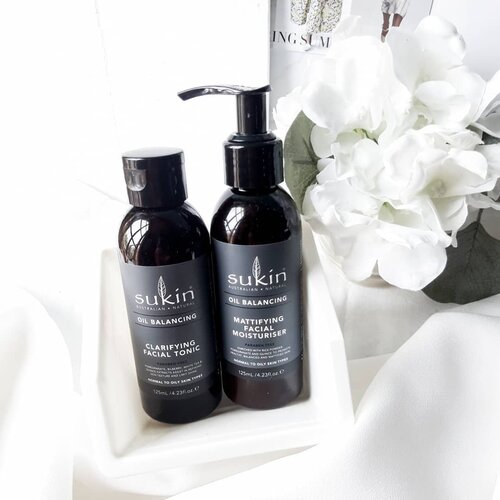 Eid Mubarak! ✨✨ I used a few products from Sukin, an Australian made skincare brand. Their formulations are kind to skin and kind to earth.Sukin Oil Balancing Clarifying Facial Tonic, a perfect product for post-cleanse balance and refinement. A blend of White Tea and Quince Extract assist to revitalise the appearance of oily skin, tighten pores and help to limit shine. Pomegranate & Bilberry Extracts promote a balanced complexion while Aloe Vera, Chamomile and Cucumber encourage soothed, calmed skin.The smell of the toner is fresh citrus mix with others cause it has essential oils at the bottom of the ingredients list. It does not have color and the texture is really watery. I like to use this toner in the morning its really good because the oil-balancing really works on me. It also can be used as a post-cleanse, when my skin feels dry or dehydrated this toner is not so hydrating so I use a thicker hydrating toner.Sukin Mattifying Facial MoisturiserThis moisturiser is enriched with Rice Powder, Pomegranate and Quince to promote healthy, balanced skin. A blend of Aloe Vera, Chamomile and Willowherb to calm and soothe while providing light hydration. Rooibos Tea, Moringa, & Willowherb Extracts encourage skin revitalisation and refreshes acne-prone skin.From the moisturizer, it gives a moist feeling thats not stuffy on my face. It gives a matte finish but doesn't feel tight. Give enough moisture. It smells almost like the toner but is softer. The moisturizer also doesn't make my skin feel heavy when Im using it and sit well under my usual sunscreen & makeup. I prefer to use this for morning, for PM routines I use another product which is more occlusive. Swipe for the texture.Have you tried any Sukin products?❤❤
+ View more details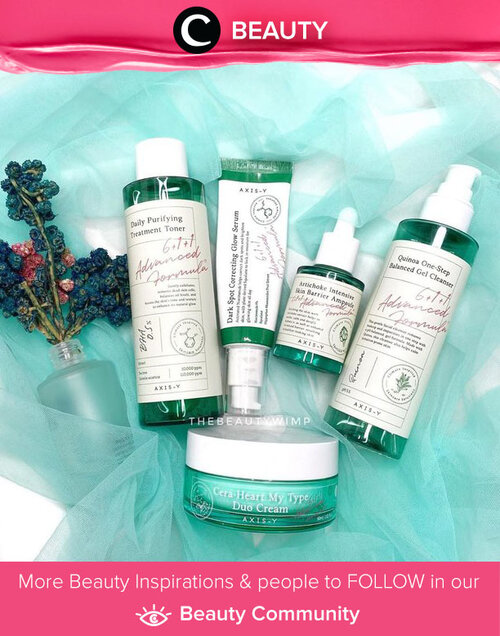 Kamu yang acne-prone bisa mencoba rangakaian skincare dari AXIS-Y berikut ini. Terdiri dari gel cleanser, ampoule, serum, toner, dan cream yang dipercaya dapat memperbaiki skin-barrier kamu. Image shared by Clozette Ambassador @MOMONIND. Simak Beauty Update ala clozetters lainnya hari ini di Beauty Community. Yuk, share produk favorit dan makeup look kamu bersama Clozette.

+ View more details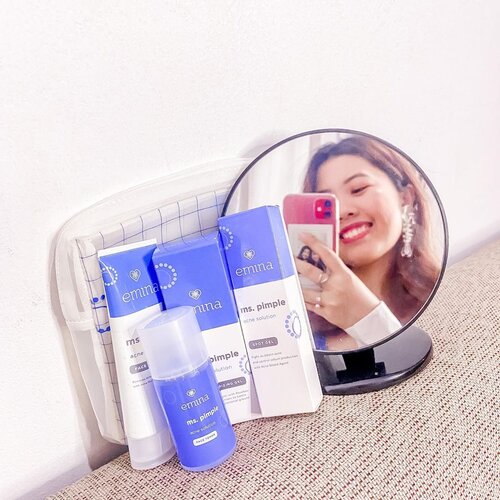 Gosh, its so awkward kalau ingat dulu sempat harus ngelewatin acara-acara penting dengan jerawat gede di muka 😫. Bayangin aja girls, udah dressup and makeup to impress, tapi ada spot diwajah yang bumpy dan bikin susah fokus. Untungnya sekarang ada Emina Ms Pimple sebagai my
#acne911
help yang cepat bikin kempes jerawat sehingga kulit bisa segera terlihat lebih smooth! Harganya juga so affordable, cocok untuk yang punya oilyskin dan acne-prone type. Yuk di cek langsung soal skincare ini lebih lanjut di @eminacosmetics !
#eminamspimple
❤️

+ View more details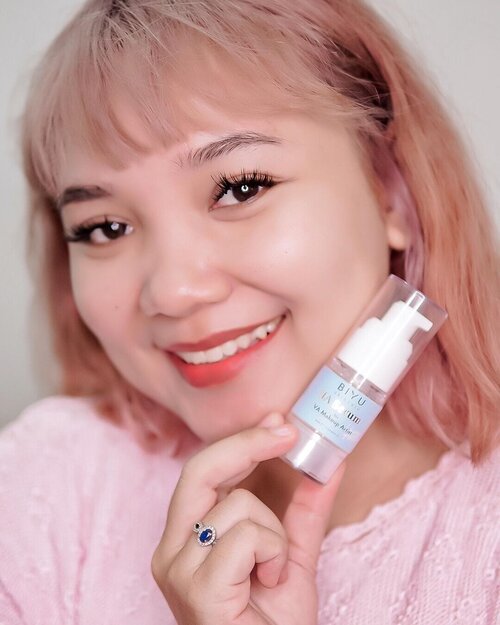 Guys! Akhirnya @biyuskin dan @Vamakeupartist baru aja mengeluarkan HA Serum. Btw, bahan utama serum ini adalah hyaluronic acid yang dapat melembabkan kulit dan Swertia Chirata Extract untuk meningkatkan regenerasi sel kulit. Serum ini juga ada anti-wrinkle concentrate nya loh.
FYI, HA serum bisa digunakan sebagai perawatan kulit dan juga primer makeup! Kalian juga bisa gunakan serum ini sendiri ataupun didampingi dengan moisturizer dan toner favorite kalian.
Setelah menggunakan @biyuskin HA serum secara rutin selama 1 minggu lebih, kulitku terasa lebih terhidrasi, halus dan kenyal. Rasanya jauh lebih sehat seperti megang kulit bayi. Hehehe.. Selain itu wajahku jg gak kusam dan warna kulitnya jd merata.
Nah HA serum ini kandungannya aman untuk semua jenis kulit guys baik itu kering, berminyak, acne-prone, sensitif, serta aman untuk ibu hamil juga.
Dan ada kabar gembira!! aku mau bagi-bagi 3 HA serum ini buat kalian cobain, caranya gampang banget!
1. follow @lidyaagustin01 dan @biyuskin
2. Share postingan ini ke instastory kalian & mention 3 temen kalian (real account and real friends)
3. comment "DONE" di bawah dan ceritakan skin concern kalian dan kenapa kalian mau memenangkan @biyuskin HA serum ini
4. periode giveaway sampai 30 April 2020 dan 3 pemenang akan mendapatkan BIYU HA serum
5. no fake/online shop account, dan satu akun hanya bisa mengikuti submission 1 BIYU influencer (kalau kalian join team aku, tidak boleh multiple submission yang lain ya)
Good Luck! 💗
.
Ps : Buat kalian yg mau beli produk @biyuskin HA serum ini bisa ke official shopee: biyuskin dengan harga Rp 139.000 .
.
#BIYUHASerum
#JustBIYU
#lidyareview
#skincare
#selfcare
#clozetteid
#indobeautysquad
#beauty

+ View more details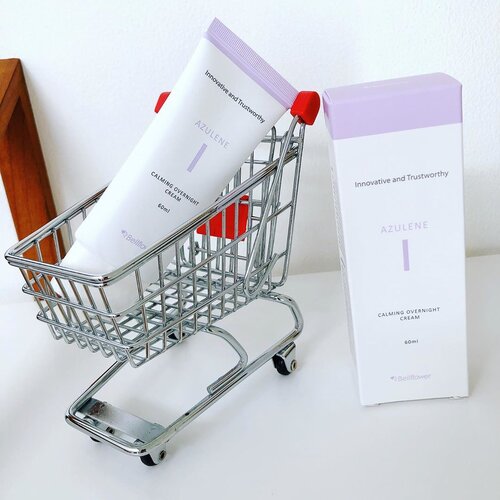 AZULENE CALMING OVERNIGHT CREAM @bellflower_global @bellflower_official ••••••••• This is the newest product from Bellflower 🌹
Many ask me about this product. And this is my complete review of this product. ••••••••
As you all know, I have sensitive skin, redness, acneprone and my combination skin types. I need this product to soothe my skin. This is my first time using skincare the main ingredient is guaiazulene / azulene ••••••••
Guaiazulene / Azulene is a botanical extract from german chamomile oil and has a beautiful blue colour. Azulene has anti-inflammatory, and anti-microbial agent is perfect for sensitive skin
••••••••
Also contains Centella Asiatica and Houttuynia Cordata is a perfect match for calming and smoothing skin. 3 star ingredients for my sensitive and redness skin. After using almost a month, my skin is much reduced redness and skin texture is getting better 🤩
••••••••
Purplish blue, with a lightweight cream texture that is easily blended on the skin. Absorb well and not sticky. Gentle aroma of citrus is refreshing and soothing when used
••••••••
I used this product in the last step of my routine night skincare. I use it every night and the next day I see my skin bright and fresh more supple and smooth
•••••••
I really like Bellflower products, because my skin loves this product. By the way it's not just Azulene I still have Hibiscus Anti-Aging Gel Cream and I like it too much 😍 I bought Tamanu Oil Barrier Relief Cream too. which one do you want to review first? ••••••
You can see this cream has a beautiful colour and how calming my redness skin 🤩
••••
#bellflower
#bellflowerglobal
#bellflowerkorea
#azulene
#azulenecalmingovernightcream
#kbeauty
#skincare
#makeup
#selfie
#clozette
#clozetteid
#kbeautyblog
#kbeautybloggers
#kbeautyblogger
#beautybloggerindonesia
#skincarecommunity
#idskincarecommunity
+ View more details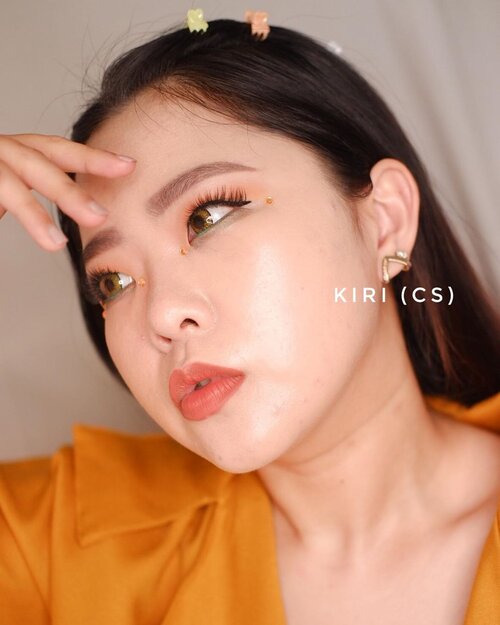 [COMPARISON]
Hai hai! Hari ini iseng bandingin 2 cushion asal korea yang sering aku pake. Ternyata, setelah dipakai sebelah-sebelaha , baru keliatan jelas nih bedanya.
Ps : (inisial disamping supaya memudahkan)
Kanan : moonshot Micro SettingFit cushion 201 SPF 50/ pa+++ (MS)
Kiri : celefit still cover cushion pact 23 SPF 50/ pa++++ (CS)
.
Hasilnya si MS terlihat lebih sheer dan mirip tinted moisturizer. Banyak noda jerawat ku yang ga bisa tertutupi, finishnya menurutku lebih ke satin.
Sedangkan si CS juara banget nutupin imperfection & kemerahan. Hasilnya kulit jadi kaya porcelain! Finishnya super glowy (cek gambar ke 1 - aku ga pake highlighter samsek loh!)
.
Nah, kalau daya tahan, menurutku semua cushion mirip sih, kl ga di set powder, di kulit oily ku ini, cuma bertahan 2-3 jam 🙈. Kalau di set powder, bisa sampai 4-5 jam tanpa touch up. .
Harga :
MS - 490.000 (lg disc di shopee jd 245 sistur! Wk)
CS - 558.600
.
Pss : aku sengaja ga edit bagian jerawat / bekas jerawat samsek, supaya kalian bisa bandingin hasil aslinya. Hehe, aku jg ga set pake bedak buat look ini. .
#cushionbattle
#cushionkorea
#acneprone
#motd
#skin
#glowing
#moonshotid
#celefitid
#reviewcushion
#clozetteid
#bandungbeautyblogger

+ View more details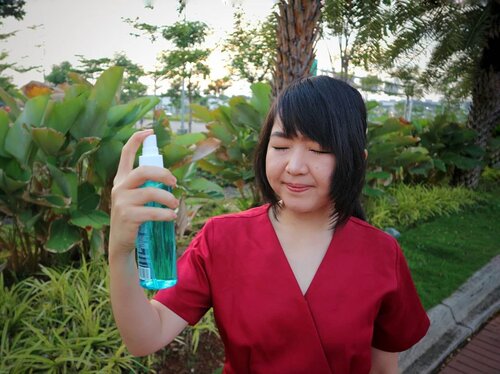 Looking for a product to heal your face or body acne problem? Maybe, @a.stop2man clear toner is one of the right choice to help you.. 😊
.
It's so easy to use! You just need to spray it directly on your face or back area..
In my opinion, the spray isn't quite good.. It's a lil bit uncontrollable and sprays too much if you don't spray it carefully.. 😅💦
So, I prefer to spray it on cotton pad
and it's absorbs quickly on my skin..😆✨
.
I have been using this toner for 2 weeks and I feel quite satisfied with the results..✨
I really enjoy using this toner as it gives a nice calming effect to clear my pimples, reducing the redness, improve my skin texture, and help prevents breakout.. 💕💕💕
While I haven't any problem with back acne, so I haven't been able to see the results..
.
Wanna try this out? Go check out @hicharis_official and get yours by visiting my HICHARIS SHOP..
(You can get it for Idr 254k from idr 295k 😍 & local shipping)
Link:
https://hicharis.net/Meiliyana/HrP
or you can easily click link on my bio! ❤️
.
.
.
.
.
@hicharis_official @charis_celeb
#a.stop
#toner
#CHARIS
#CHARISSTORE
#astop
#acneprone
#beautyroutine
#skincare
#charisceleb
#toner
#skincareaddict
#review
#bloggers
#charisAPP
+ View more details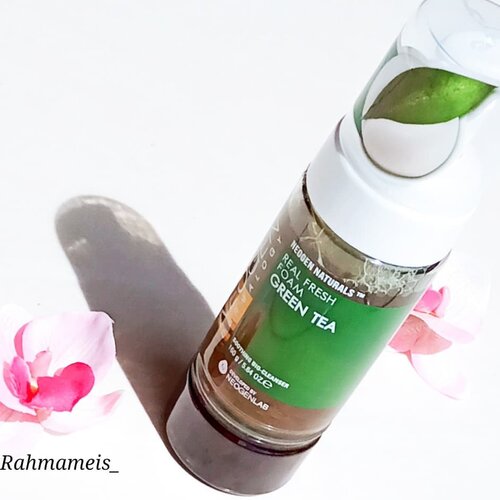 #reviews
🌱NEOGEN "Green Tea Real Fresh Foam Cleanser"🌱...This unique foam cleanser should be tried for oily, combination or acne-prone skin. The starting ingredient in this cleanser is fermented green tea extract, which brightens, soothes and moisturizes the skin. This gentle foam effectively removes impurities such as sweat and dirt from the skin without removing your skin's natural oils. Light and moisturizing, this is a water-based cleanser that is perfect for use in your double cleaning routine. The pH of this product is 8.... 🌱TEXTURE AND SCENT: In terms of texture I was surprised when I first started using it, because from the outside the bottle appeared to be liquid and there were extra greentea leaves under the bottle. Really interesting. And when pumped to freeze its contents comes out a very soft white foam. 😂😂 Waow Daro in terms of fragrance such as the fragrance of tea leaves that have spent the night, fresh. I like 😍...🌱PACKINGAN: In terms of packing this mask is stored in a 160 ml plastic bottle which I think is big for a facewash. But it is not travel friendly because it requires quite a lot of space to be taken away... 🌱 HOW TO USE: I used to use fresh foam at this time washing my face, morning and night. Or as the second stage of the double cleansing routine, after the oil cleanser. I use 1 to 2 pumps per face wash...🍁Review: After I use this facial cleanser for several weeks. Neogen Real fresh foam greentea does not make the skin feel traction after wearing this because it is with soft foam. And what I like about this facial cleanser is that it doesn't contain any alcohol, so it's safe for all skin types, especially sensitive skin. Because it contains a natural mixture of cranberries, green tea, fermented rice, and blueberry extract which helps moisturize and brighten the skin. After washing my face, it's clean and soft 😍 makes my zits dry quickly. Looks like I love this foam....🖍️ Attention: The above review is based on my experience, and the results depend on each of your skin... How about you? Attracted to try it ???...🌟 Rate: 4.5 / 5...🔖🔖🔖 Buy at @altheakorea
+ View more details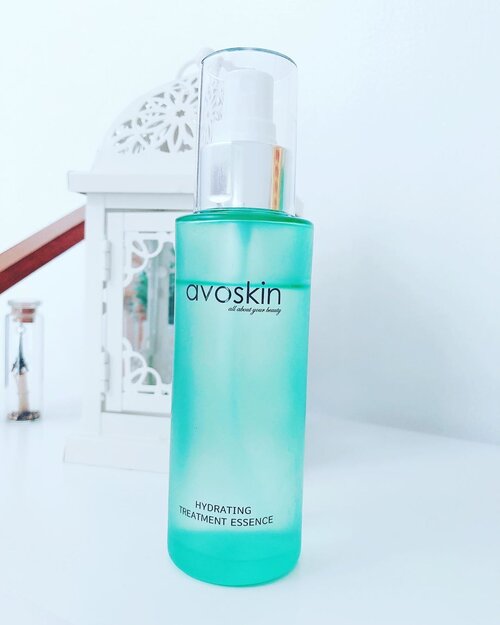 HYDRATING TREATMENT ESSENCE @avoskinbeauty ✨
••••
LOCAL PARADE 🎡 ••••
Dikemas dengan botol kaca warna hijau mint, dengan spray lembut menyeluruh, saat disemprot akan langsung Instant seger karena wangi peppermint nya bikin instant seger 😍 meskipun judulnya Hydrating Treatment Essence, aku gunakan dia juga sebagai face mist dan hydrating toner yang aku semprot sesuka aku dan semau aku 😆
••••
Btw, ini face mist local ter mevvah loh menurutku, karena cuman Avoskin yang bikin dan kemasannya se cantik ini. Produk ini mengandung 5% Niacinamide dan Centella Asiatica yang cocok untuk kulit normal, oily, acneprone skin. Mengandung peppermint oil yang wanginya seger dan ngasih rasa adem adem seger 😍 oiya bisa juga dijadikan setting spray buat makeup kamu biar smooth and last longer
••••
Produk ini memenangkan beauty product award 2019 Female Daily Network dan SOCO yayy ❤️
•••
Aku sih suka simpen di kulkas biar ngasih ekstra adem dan tambah seger, aku notice poriku mengecil kalo pakai produk ini sebelum makeupan 😍
••••
#beauty
#makeup
#selfie
#clozette
#clozetteid
#facemist
#avoskin
#avoskinhte
#hydratingtreatmentessence
#skincareproducts
#localproud
#localparade
+ View more details

loading ...
Back To Top