loading...
Search
65 RESULTS FOR ACNEPRONE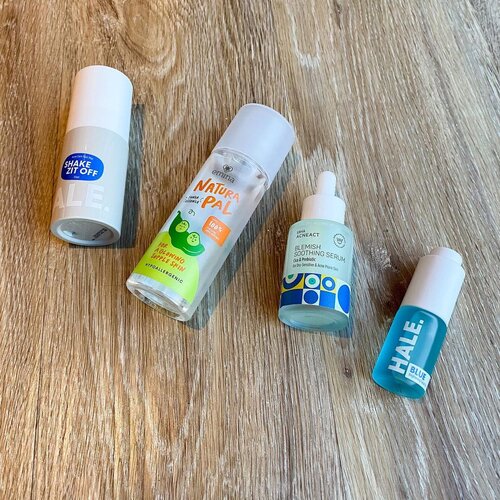 #Repost
from Clozetter @kikicasmita. Night Skincare — Mager Edition
1. @think.hale Shake Zit Off, Face mist yang ku posisikan jadi toner. Soalnya menghidrasi & segar di kulit. Yang aku suka spraynya alus banget, gak bikin kulit becek.
Hero ingredients : 0.5% Salicylic Acid & 3% Green Tea Extro
2. @eminacosmetics Natural Pal Edition Toner Essence. Teksturnya agak lebih thick dari toner pada umumnya, makanya ku jadiin essence. Terasa adem banget banget & yang pasti nambah hidrasi ke kulit.
Hero Ingredients : Natural Pea Extract. Psssttt, ada Niacinamide nya juga 😏
3. @erha_acneact Blemish Shooting Serum. Kicas udah abisin 3 botol serum ini 🥺 Karena bisa kurangin kemerahan. Juga bikin tenang jerawat-jerawat yang mau meletus. Melembabkan tapi teksturnya gak bikin lengket.
Hero ingredients : Cica yang bantu kurangin kemerahan dan bantu proses penyembuhan luka. Prebiotic yang ngebantu pertahanan alami kulit.
4. HALE Blue Brightening Facial Oil. Facial oil bisa jadi jalan pintas kalo lagi males. Cuma 1 step, tapi kulit lembab nya bombastis. Apa lagi si Biru satu ini. Padahal baru 3 kali pake, tapi udah langsung sayang. Pakai di malam hari, bangun paginya kulit jadi PLUMP 🥰
Hero ingredients : Green Tea seed oil, Sun flower oil, Jojoba seed, Chamomile, Aloe Barbadensis, Turmeric, Red algae, Bisabolol, Vitamin E
Ps : semua produk ini gak bikin kulit rewel Kicas makin rewel, apalagi sampe breakout 🥰
•
•
•
#clozetteid
#emina
#eminacosmetics
#PalFromNature
#hale
#thinkhale
#ERHAAcneAct
#acneserum
#faceoil
#facialoil
#acneprone
#acneproneskin
#acnefighter
#acneskincare
#acnetreatment
#indobeautygram
#indobeautyblogger
#jakartabeautyblogger

+ View more details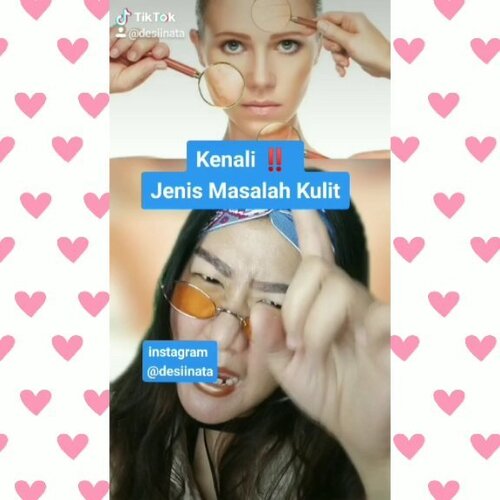 + View more details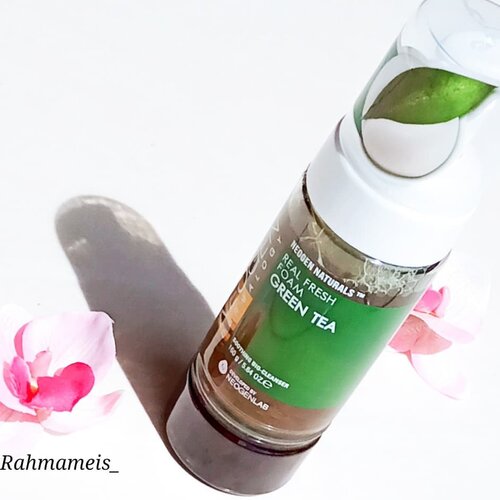 #reviews
🌱NEOGEN "Green Tea Real Fresh Foam Cleanser"🌱...This unique foam cleanser should be tried for oily, combination or acne-prone skin. The starting ingredient in this cleanser is fermented green tea extract, which brightens, soothes and moisturizes the skin. This gentle foam effectively removes impurities such as sweat and dirt from the skin without removing your skin's natural oils. Light and moisturizing, this is a water-based cleanser that is perfect for use in your double cleaning routine. The pH of this product is 8.... 🌱TEXTURE AND SCENT: In terms of texture I was surprised when I first started using it, because from the outside the bottle appeared to be liquid and there were extra greentea leaves under the bottle. Really interesting. And when pumped to freeze its contents comes out a very soft white foam. 😂😂 Waow Daro in terms of fragrance such as the fragrance of tea leaves that have spent the night, fresh. I like 😍...🌱PACKINGAN: In terms of packing this mask is stored in a 160 ml plastic bottle which I think is big for a facewash. But it is not travel friendly because it requires quite a lot of space to be taken away... 🌱 HOW TO USE: I used to use fresh foam at this time washing my face, morning and night. Or as the second stage of the double cleansing routine, after the oil cleanser. I use 1 to 2 pumps per face wash...🍁Review: After I use this facial cleanser for several weeks. Neogen Real fresh foam greentea does not make the skin feel traction after wearing this because it is with soft foam. And what I like about this facial cleanser is that it doesn't contain any alcohol, so it's safe for all skin types, especially sensitive skin. Because it contains a natural mixture of cranberries, green tea, fermented rice, and blueberry extract which helps moisturize and brighten the skin. After washing my face, it's clean and soft 😍 makes my zits dry quickly. Looks like I love this foam....🖍️ Attention: The above review is based on my experience, and the results depend on each of your skin... How about you? Attracted to try it ???...🌟 Rate: 4.5 / 5...🔖🔖🔖 Buy at @altheakorea
+ View more details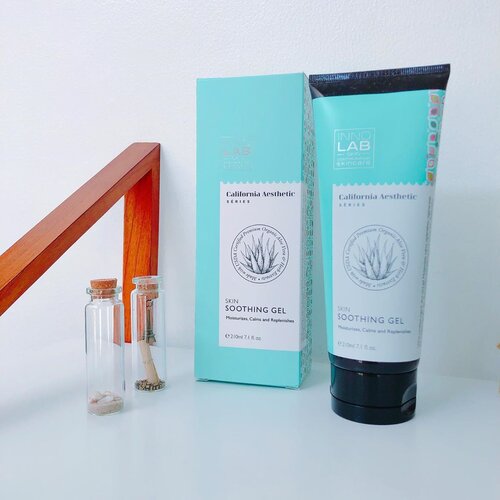 SKIN SOOTHING WEAPON 🍃
INNOLAB SKIN SOOTHING GEL CALIFORNIA AESTHETIC SÉRIES 🧪
@innolab.co.kr @innolab21 @innolab_skincare @charis_celeb @hicharis_official
Honestly, this is the most expensive aloe vera product that I have💶 And the best aloe vera soothing gel in my opinion. Unlike other products, this feels very expensive and exclusive in my opinion. You all know that I really like aloe vera soothing gel, because there are many benefits and I am suitable to use this
Made in Los Angeles California USA with USDA certified organic aloe vera gel. Give your skin Moisturizes, Calm, Replenishes, Regenerates skin. Moisture dry skin, reduce itch and reform acne prone skin. Replenishes inner and outer skin, allowing moisturize to last longer
The texture is gel and melt on skin without sticky feeling. Is no scent, cooling sensation, and fast absorb
On my skincare diet, if my skin need more soothingand irritating, I use this for 2 layers and instantly soothe my skin 💧usually, after using claymask, I use this for give more hydration after pore treatment
And the Ingredients is so interesting to my heart, not only aloe vera, but there are greentea, spirulina, seaweed, oat leaf, cucumber, grape, grapefruit extract, and allantoin. All of these contents make this product superior to similar products 👍🏻 You can get this product on my Charis Shop , click Link at My Bio Profile 🛒🛍
#charis
#hicharis
#innolabskincare
#aloesoothinggel
#makeup
#skincare
#idskincarecommunity
#abskincare
#abcommunity
#skincarecommunity
#clozette
#clozetteid
#acneprone
#soothinggel
#skincarebloggers
#kbeauty
#kbeautyblogger
#kbeautyblogger
#beautybloggerindonesia
#skincareblog
+ View more details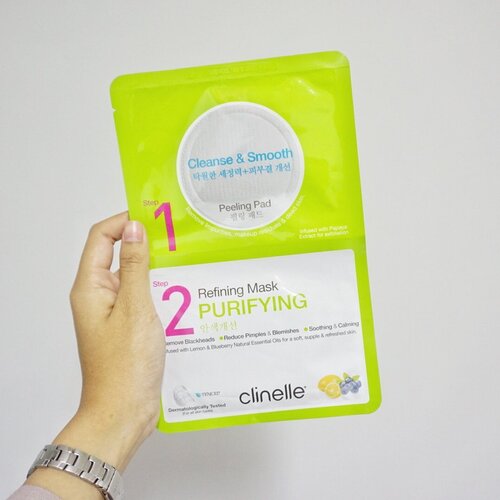 Tea tree oil has always been best friend for my acne-prone skin. Lucky me, i just found my new favorite tea tree skincare product! Clinelle Purifying Peeling Pad and Refining Mask comes with two products in one package that will make your pampering time so much easier: peeling pad for the first step and sheet mask for the second step..With tea tree oil, lemon peel oil, and blueberry extract oil in it, this product can help you to reduce acne, blemishes, and soothing yet calming ur skin. I hardly recommend this product (and other variants of Clinelle Peeling Pad and Refining Mask) to @lalitanadya and @auliajoula, you two should definitely try this holygrail 2in1 skincare product!.
#ClozetteID
#ClozetteIDXClinelle
#2isBetterThan1
#TeamPurifyingHanum
@clozetteid @clinelleid @hanummegaa
+ View more details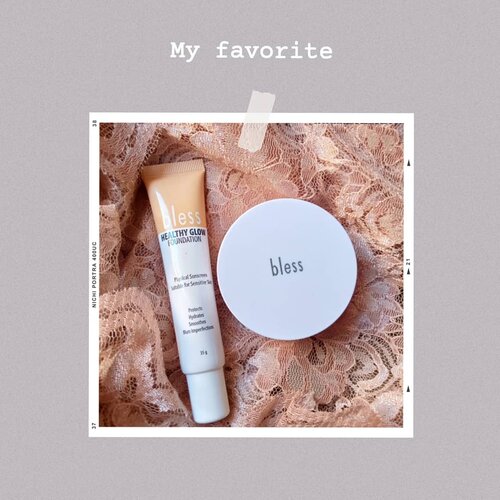 + View more details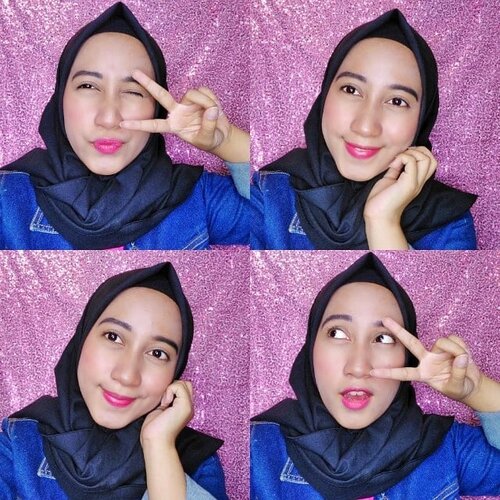 + View more details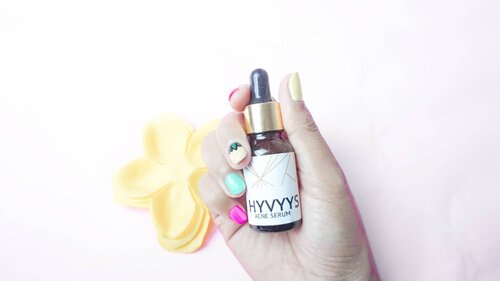 + View more details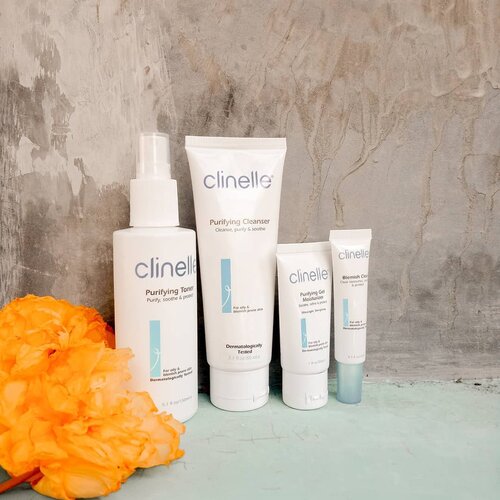 Hi mentemen onleeenHari ni aku mau
#minireview
produk terbarunya @clinelleid✨btw, ada gak yang lagi struggling melawan jerawat? atau yg punya type kulit oily skin & acneprone? Jangan sedih! jangan putus asa!Poduk terbaru
#clinelle
ini yaitu Purifying Series! Dari namany aja udh jelas bgt ya kalo produk ini emg cocok utk kulit berminyak dan berjerawat. Apalagi produknya ini diformulasikan dengan
#7blemish
Fighting Action yg fungsinya merawat dan melindungi kulit kita dari bakteri jerawat secara menyeluruh.Kita bahas satu satu yuk☀ Purifying Cleanser : nah sebelum pake sebenerny aku skeptis gitu sama ini karna sekrang kondisi kulitku mmg ga yg berminyak bgt cuma di T zone aja dan itu pun ga parah dan lbh ke dry skin gitu,ya kan kalo produk utk kulit berminyak biasanya kn bkin kering gitu dan ketarik tapi pas kucobain ternyata enggak! kulitku ga kerasa ketarik dan kering. Busanya ga banyak, tapi bikin kulit kerasa jauh lebih bersih.☀ Purifying toner : enak banget tinggal di semport aja ga ribet! dan Tonernya bagus sama kayak yg Smoothing Skin Toner, secinta itu dulu sama tonernya dan sekarang nyobain yg purifying ga kalah bagus. tonernya jg bisa menghydrating kulit, dan mengontrol minyak.☀ Purifying Gel Moisturizer : ini sih yg bikin penasaran pas cobain pertama kali, teksturnya itu Watery Gel, bener bener kyk air pas di ratain tapi lebih kental gitu jarang jarang moisturizer teksturnya kayak gini Untuk kulit berminyak ini enak bgt dipake, i really recommand this product!✨.☀Blemish Clear : nah kebetulan aku lagi ga ad jerawat pas pertma kali mau nyobain ini kebetulan pcrku ada jerawat yg lagi meradang merah merah gitu akhirnya kupakein lah ke dia besoknya langsung kempes dan kering. Mantep bgt sih haha. ini ampuh sih buat mengatasi jerewi-jerewi yg masih aktif.Semua produk clinelle ini juga punya keunggulan
#7No
's yaitu,no fragrance no lanolin no alcohol no paraben non comedogenic tanpa pewarna buatan dan juga tidak mengandung minyak mineral✨--nah itu dia
#minireview
aku mengenai Purifying series dari @clinelleidthx to @clozetteid & @clinelleidKalian harus coba juga Purifying ini,trutama yg lg strugling bgt!
#MyAcneMyJourneyXClozetteID
#ClozetteID

+ View more details

loading ...
Back To Top