loading...
Search
642 RESULTS FOR ADDICTION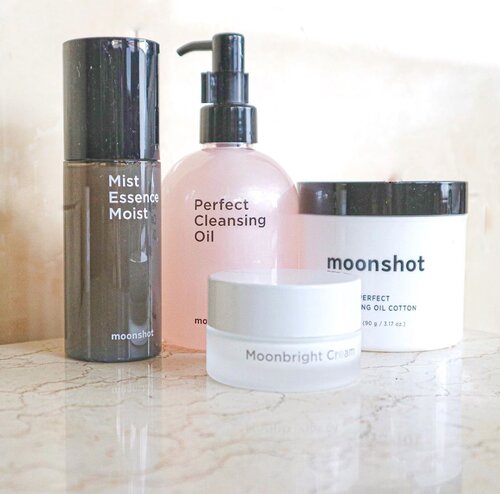 I can't thank enough to @moonshot_idn* for these beauty package i received few weeks ago. I never knew
#moonshot
has vary products for their skincare line. And as a skincare addict, I always have curiosity to try new products. So here is the box of happiness from
#moonshotindonesia
: ☁️ Perfect Cleansing Oil Cotton☁️ Perfect Cleansing Oil☁️ Mist Essence Moist☁️ Moon Bright Cream I will soon try them and keep posting for some reviews. *Gifted
+ View more details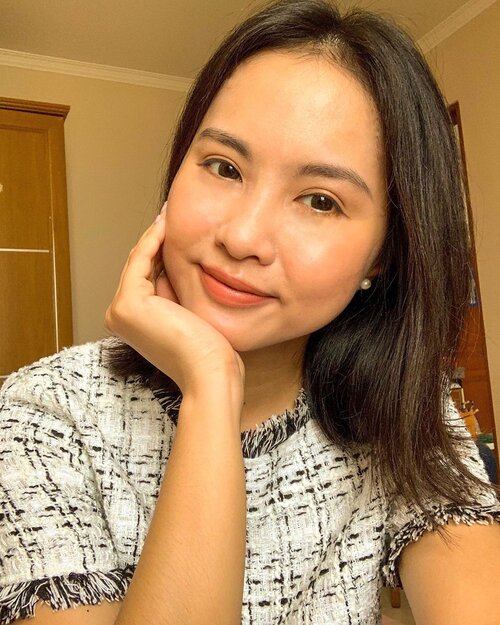 [STORY TIME] Kalau yg udah follow my ig dr 2 taun lalu pasti tau aku dulu breakoutnya super parah bgt ya. Sampe bener2 bikin insecure, ketemu orang jadi agak risih karena wajah yg jerawatan. Terus jerawatnya bener2 bikin kesel karena rada sakit gitu dan susah bgt untuk redain. Untung aku dikenalin dokter wajah sama pacar aku yg dulunya dia juga perna jerawatan dan dia berhasil di sembuhin sama dokter ini dan ga bikin addicted, karena lepas perawtan pun jerawat ga menggila dan ngamuk. Really thanks to him btw udah kasi tau aku. Dan juga untungnya aku cocok juga sama obatnya ( karena sbnrnya mnrt aku obat2 jerawat itu cocok2an sama dokter dan obatnya )Nah aku mulai pakai obat perawatannya, harganya jujur ga murah, sekali pergi bisa habis 5-6 juta, dan harus pergi terus sampai 3 kali. Tapi its worthed untuk wajah yang kembali lagi walau skrg ada bekas jerawat yang susah bgt ilang.Terus aku selain pake obat jerawat nya, aku juga minum greeny juice yang aku tau dr tante aku ( check my highlight ) dan itu bener2 bikin pemulihan nya semakin cepet. Sekarang wajah aku udah mending bgttttt , walau bekas masih ada sedikit, dan itu harus sabar untuk hilangin. Tapi overall udah membaik banget 90% di banding breakout aku dulunya ( kalian bisa liat juga di highlight breakout aku dulu biar tau dulu separah apa )Nah so bagi kalian yang jerawatan never give up and feel bad about yoursef, asal kalian tetep maintain healthy life sama cari cara terus untuk sembuhin yang tepat pasti bisa kok. 🥰
#keeponrollin
#kaycollection
#clozetteid

+ View more details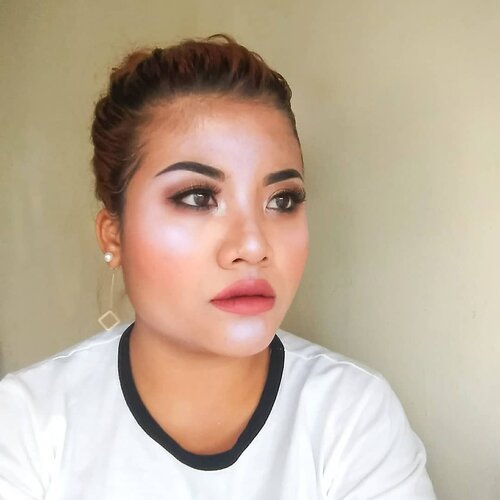 Swipe to see the detail...
.
Jadi gengs di
#selfie
ini aku pake beberapa produk yang aku suka banget.
.
🌟Yang pertama ada KleanColor Beam Boost Highlighter yang jadi wishlist aku banget. Selalu lupa aja mau beli highlighter cair yang blindingnya uh lala... .
🌟Kedua ada Makeupuccino Lash Addict type Serafina. Lashes cute nan kece ini bikin eyelook jadi tambah gemeushh.. Udah gitu harganya gengs.. Murcee..
.
🌟Ketiga ada Elf Kiss It Goodbye Lip Color Remover. Pasti kalian sering ngalamin berkutat dengan lip cream yang susah banget ilang. Beughh kayaknya itu derita kita para pemuja lip cream. Clear gel satu ini ampuh banget menghilangkan lip stain itu...
.
Tencuu
@makeupuccino
@bandungbeautyvlogger .
#bandungbeautyvlogger
#1stgatheringbbv
.
#makeupuccino
#clozetteid
#beauty
#makeup
#motd

+ View more details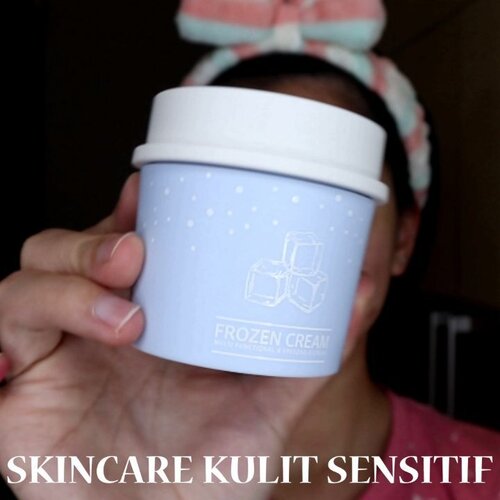 + View more details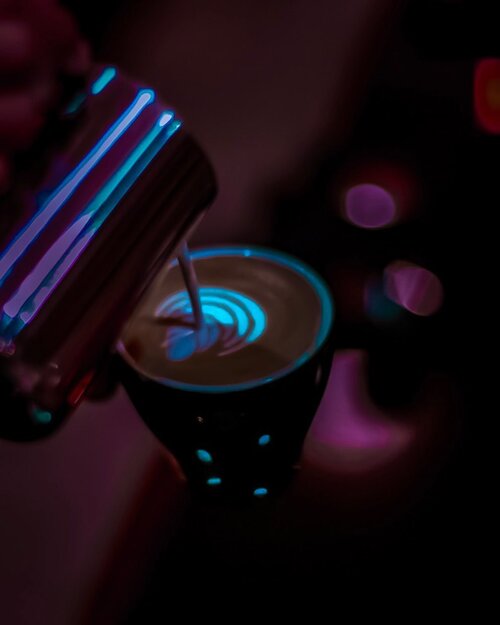 + View more details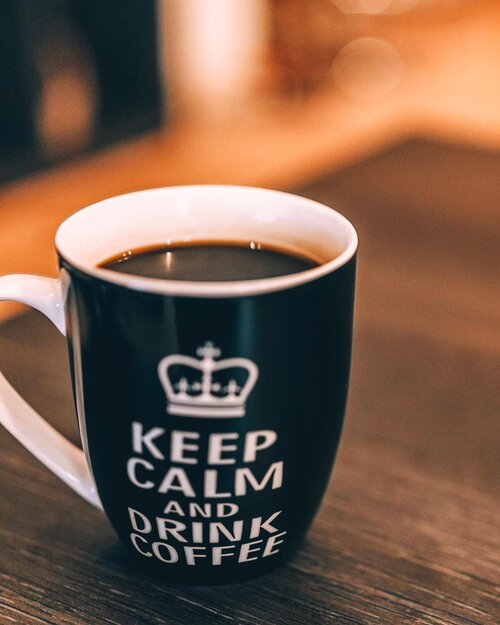 + View more details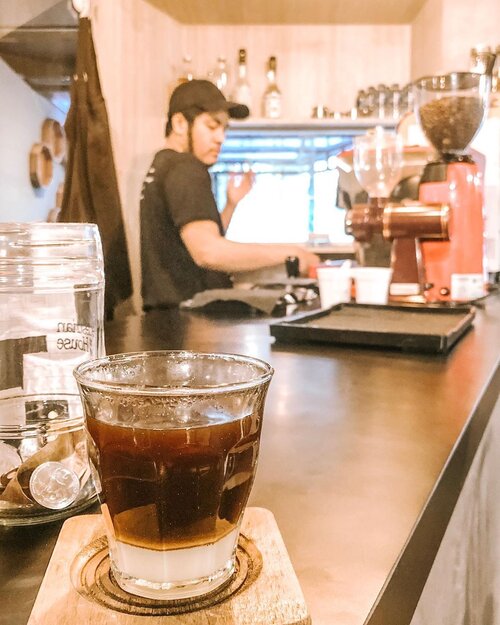 + View more details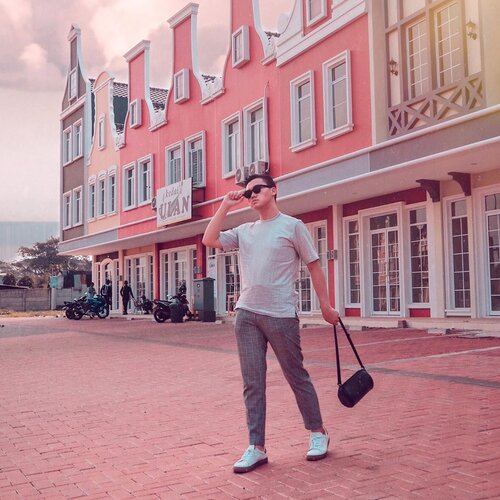 + View more details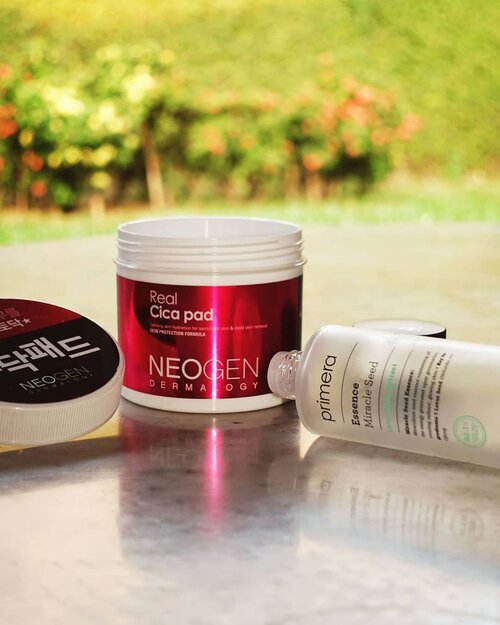 [LONG CAPTION - MINI REVIEW ALERT]
Hurrahhh for Another
#MissionEmpties
from
#DinsVanityDesk.
Thank you for took care my skin well
#alaKonMari
These two are still a new comer, I am still on the first bottle. While I use them, I don't have negative reaction, quite good actually I do add them to the list of my next beauty buys (repurchase alert!)
I notice I rarely suffer break out or pimple, very rare. I assume the regular exfoliate by
#NeogenDermalogy
really helps.
I believe is the calm siblings of the Bio-peel Siblings, way more calm, no harsh exfoliation, super mild! Sensitive skin would appreciate this version better as the exfoliation very gentle. And the
#RealCicaPower
ingredients (hello centella asiatica and madecassoside!) helps my skin barrier instead of the redness I usually have after exfoliation.
The next additional is
#Primera
Essence Lotus Seed, also a new comer, but as a first essence, I do enjoy this better than mighty Japanese brand with pitera! Works well prepared my skin for the rest of my skincare regime, building hydration layer by layer. Skin feel so good with these two 😍
So do you have any good new comer on your beauty regime too? Please do share with me!
#SkincareEmpties
#BeautyAddict
#ClozetteID
#Clozette
#BeautyGram
#InstaBeauty
#BeautyProducts
#ipreview
@preview.app
#aColorStory
#FDBeauty

+ View more details

loading ...
Back To Top