loading...
Search
702 RESULTS FOR ADDICTION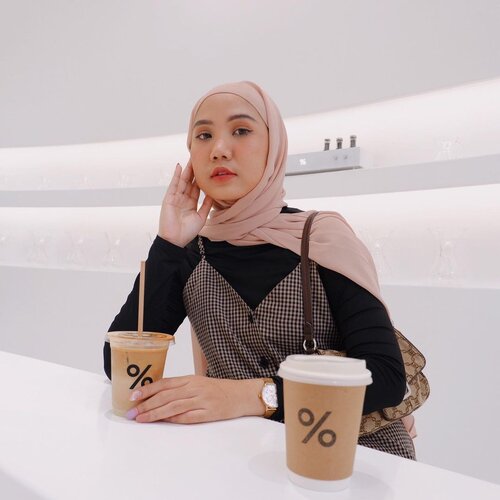 [SAVE] From JAPAN to Indonesia 🇮🇩 %ARABICA @arabica.indonesia is finally here! They are going to open for public this Wednesday 10th February 🙌🏻Coffee shopnya estetik banget, super clean dan yang paling amaze rasa kopinya enaaaaak bgt! Even udah take away dan semaleman di kulkas kopinya ngga asem, rasanya tetep konsisten dan masih nyaman di lambung ❤️ Kalo ditanya rasa apa yang wajib dicoba? Coffee Addicted : SPANISH LATTE & CAFE LATTENon Coffee : Matcha Latte must try! .Kalo kamu alergi dairy milk bisa banget ganti pake oat or soy milk. Range harganya masih reasonable banget menurut aku 40-70k untuk 1 cup. And you must try ALMOND CROISSANT enaknya da bomb crunchy bgt!
#JakartaWeAreHere
#ArabicaIndonesia
#Jktgo
#CoffeeShopJakarta
#CoolSpot
#ClozetteID
+ View more details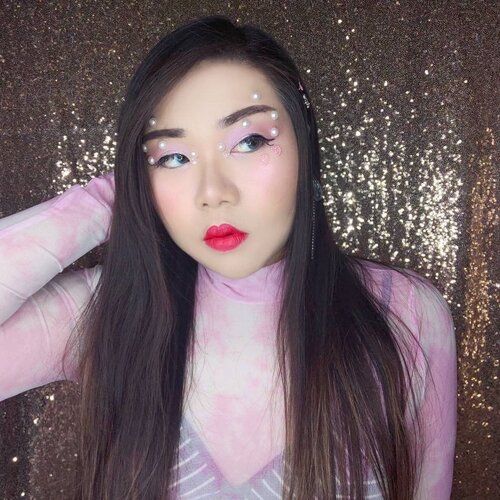 Used to be afraid of pink hilighter, now i'm kinda addicted. If you are curious about less-conventional highlighter colors but don't want to break your bank account, try affordable but nice quality ones like highlighter palettes from City Colors, i used the pink one from their Glow Pro Stellar palette (which i keep on forgetting to review OMG, but i love it!) - as always, for best prices you can buy City Colors (and other brands) products at @kumurabeauty @katalogkumurabeauty !I used the pink highlighter as eyeshadow and all over my face, love it so much!I totally enjoy doing this makeup look, it's pretty simple and fairly fast but the end result is just like how i pictured it to be and that's the most satisfying thing when you do these kind of stuffs.And the only time i'd wear sheer top and show off my erm, innards, will be on IG (or when i vacation to somewhere appropriate, you won't see me doing it at the mall or something).
#thematicmakeup
#pink
#pinkmakeup
#valentinesmakeup
#BeauteFemmeCommunity
#SbyBeautyBlogger
#clozetteid
#startwithSBN
#socobeautynetwork
+ View more details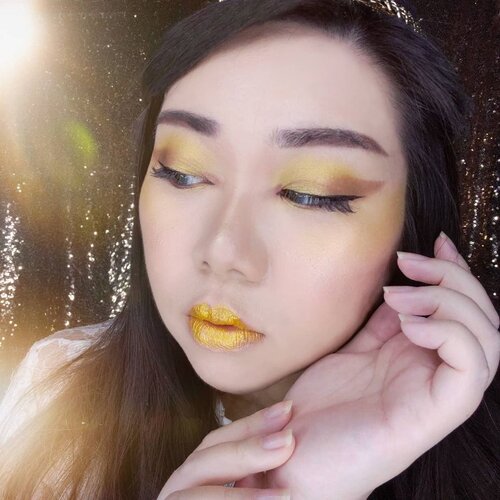 Finally is start experimenting with foxy eyes for this look hehe. I wanted a very sexy eye look Hera and what is sexier than foxy eyes right.. I am quite happy with how the eyelook turned out (although i really don't think solid gold lips are for me 🤣), i am grateful that my eye shape is very easy to manipulate (i think my eyes can be switched from kawaii to sexy only by switching contact lenses haha).When the idea of doing Greek Goddess collab came up, i knew i want one that uses a lot of gold colors as i already heave the head band that i wanted to use (bought years ago at @stroberiteen ) and i also already purchased a gold lipstick as well - and Hera is DA QUEEN alright. The gold lipstick was not as opaque and gold as i wanted so i added gold eyeshadows (the same one that i used on my eyes and as highlight - it's from @sariayu_mt ) on top to make it more molten gold than just gold glitters (btw this is the most asked question on my previous post!!!)The whole look is just alright for me (told ya i'm not vibing with the solid gold lips 🤣) but i really love the eye makeup and i'd be sure to do more foxy eyes soon! I'm addicted!
#hera
#heramakeup
#greekgoddess
#thematicmakeup
#greekgoddessmakeup
#BeauteFemmeCommunity
#SbyBeautyBlogger
#clozetteid
#startwithSBN
#socobeautynetwork
+ View more details

+ View more details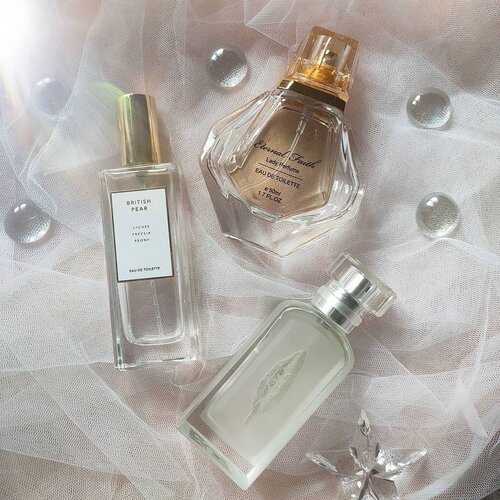 Welcome to
#mindysperfumecollection
part 1!
I rarely talk about fragrances on my IG but i am actually a fragrance addict and i definitely cannot leave the house without wearing perfumes, i'd feel naked!
While i love me some designer and luxury perfumes, Miniso is a real game changer for me and i am crazy in love with their perfumes (most of them are dupes for luxury perfumes, but safe to use unlike those fakes, i developed eczema for the first time when i was clueless and used "bibit" perfumes on my skin), the interest was high when i made a poll on my IGs on wheter or not i should list my Miniso perfume recommendation, i have so many of them but here are the ones that i almost finished (swipe to 2nd pic to see all 5, i just think the other 2 are not pretty enough for the cover 🤣🤣🤣).
1. Fascinating Sakura - My least fave out of the 5 but still very nice. Has a unexpectedly sexy and slightly masculine hint. This one is the cheapest (and also the smallest) of Miniso perfumes that i have, the size is perfect to take traveling.
2. Dancing on Seashore : Bay of Biscay - Sweet but elegant. If you like vanilla scent, you should check this out. This line has a lot of nice variants!
3. Eternal Faith - One of their perfumes with the best, most elegant bottle - . Mature and elegant smelling perfect for nights out.
4. British Pear - from their Jo Malone dupe line, down to the bottle 🤣. This one is fresh yet musky, best for when you want to smell expensive 😁.
5. Green Tea - my ULTIMATE favorite of all of their perfumes, doesn't smell like Green Tea at all (fyi, i hate green tea) instead it actually smells fruity, and i suddenly remember that it reminds my of DKNY Be Delicious (one of my all time fave perfumes). This one i would actually repurchase!
How about you? Do you like Miniso perfumes too? If you do, tell me your favorite, i would love to check them out as i feel like i need to add to my collection now that i have pretty much emptied 5! (Well, i have a few use left out of the 3 in the first pic but the other 2 are completely empty!)
#BeauteFemmeCommunity
#SbyBeautyBlogger
#clozetteid
#startwithSBN
#socobeautynetwork
#perfume
#perfumecollection
+ View more details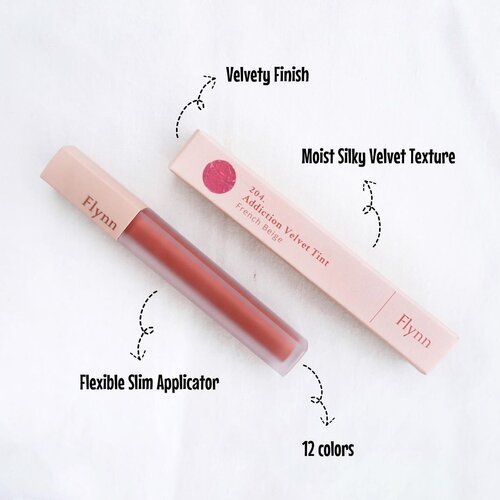 🗣 Yang demennya lipcream nude tapi ga pucet, sini merapat!!.Brand Korea, @flynn.cosmetic Addiction Velvet Tint ini memiliki packaging doff tranparant yang slim banget. Enak diselipin di pouch. Total ada 12 warna, mulai dari warna nude sampai bold. Dan pilihanku jatuh ke shade 'French Beige' dengan warna pink kecoklatan.Teksturnya moist banget, gampang banget diratakan di bibir. Hasilnya velvet, ga bikin bibir kering. Tapi jadinya ga transferproff. Its okay, bisa di touch up lagi kok.Produk ini udah tersedia di @hicharis_official dan kalian bisa dapatkan harga diskon melalui link dibawah ini 👇🏻.Addiction Velvet Tint
http://hicharis.net/tamioktari/1urs
#CHARIS
#Flynn
#AddictionVelvetTint
@charis_celeb
#kbeauty
#koreanmakeup
#ClozetteID

+ View more details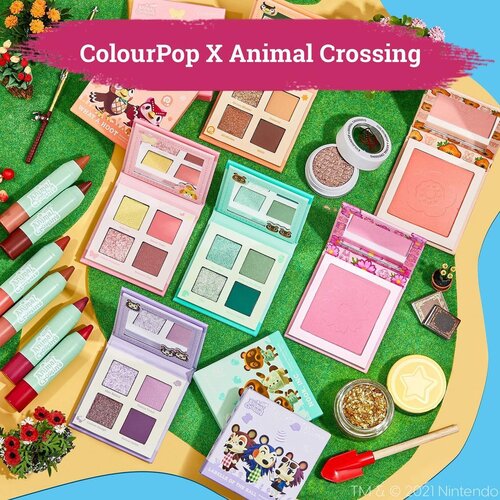 Hayo ngaku, siapa yang addict banget main game Animal Crossing selama
#dirumahaja?
🙋🏻‍♀️ Animal Crossing bisa dibilang menjadi salah satu game yang booming di tahun 2020, terlebih dengan hadirnya "Animal Crossing: New Horizon" yang mempunyai avatar dengan tampilan lebih realistis pada Maret 2020 lalu.Kelihatannya bukan hanya kita yang jatuh cinta pada game asal Jepang ini, ColourPop pun merasakan hal yang sama. Di awal tahun ini, ColourPop meluncurkan koleksi kolaborasi terbarunya bersama Animal Crossing. Terdiri dari 11 makeup product yang terinspirasi dari warna-warna cantik dalam dunia Animal Crossing. Ada 4 eyeshadow palettes, 3 tinted lip sets, 2 powder blushes, 1 shimmery shadow, dan 1 glitter gel yang dikemas dalam nama dan packaging berdasarkan karakter dan tema di Animal Crossing.Koleksi menggemaskan ini bisa kamu dapatkan mulai 28 Januari mendatang. Duh, nggak sabar mencoba ya, Clozetters!✨📷 @colourpopcosmetics @animalcrossing_official
#ClozetteID
#ClozetteIDCoolJapan
#ClozetteXCoolJapan
#ColourPopXAnimalCrossing
#ColourPop
#AnimalCrossing
#Nitendo

+ View more details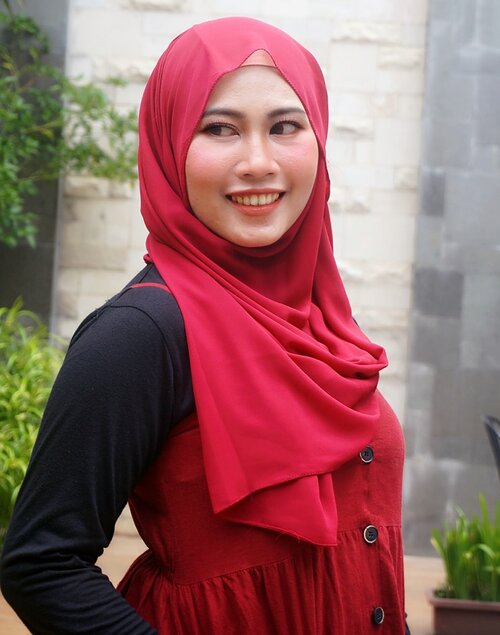 Red addict

+ View more details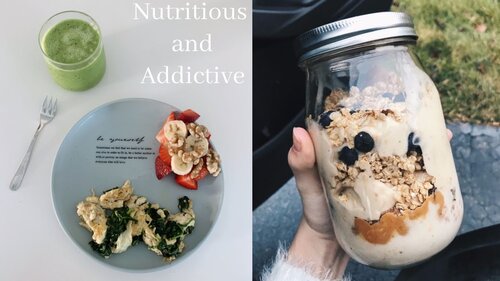 Addictive 3 minute breakfast ideas for a healthy life - YouTube

+ View more details

loading ...
Back To Top