loading...
Search
817 RESULTS FOR ADS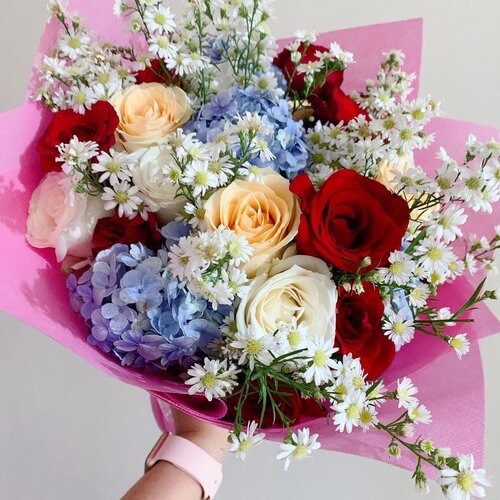 Yang sampai hari ini ngga pernah skip kasih bucket roses plus cheese cakes😍 padahal dulu bilangnya "Aku ngga Valentinan.." hahahah gotchaaa..👻Virgo memang begitu..terlihat cuek terlihat dingin padahal naturally sweet with no added sugar❤️Happy roses day @eka_vaganza 🌹
#ceritaperjalananicha
#roses
#valentineday
#clozetteid

+ View more details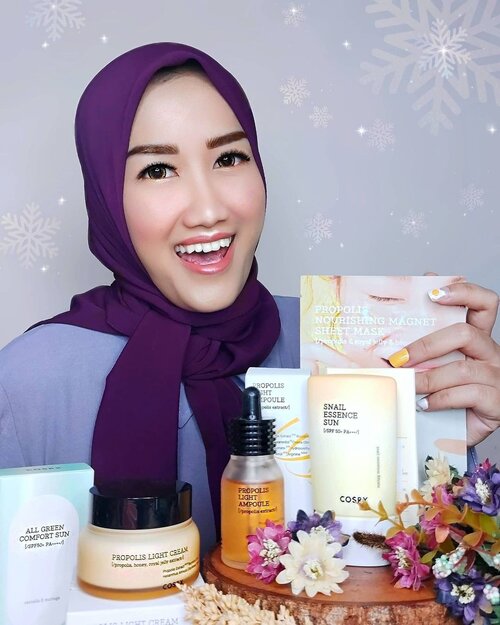 Yang punya kulit kusam merapat‼
@cosrx_indonesia baru aja launch COSRX FULL FIT & SHIELD FIT SERIES nih, efektif untuk mengatasi kulit kusam genks.
.
Di Full Fit Series, ada Propolis Light Ampoule dan Propolis Light Cream yang mengandung Propolis Synergy (ekstrak madu dan propolis)
.
Di Shield Fit Series ada
💚 Shield Fit All Green Comfort Sun, mengandung SPF 50 PA++++
💛 Shield Fit Snail Essence Sun, mengandung SPF 5o PA+++
.
Dan ada 2 rangkaian Sheet Mask juga, Full Fit Propolis Nourishing Magnet Sheet Mask dan Hydrium Triple Hyaluronic Water Wave Sheet Mask.
.
Kamu bisa dapetin semua produk ini di @sociolla. Buat pengguna baru bisa gunakan kode SBN0426AD untuk dapetin potongan 25rb! Happy Shopping genks 😘
.
.
.
#COSRXFullFit
#COSRXShieldFit
#COSRXIndonesia
#COSRX
#RXFX
#clozetteid
#skincare

+ View more details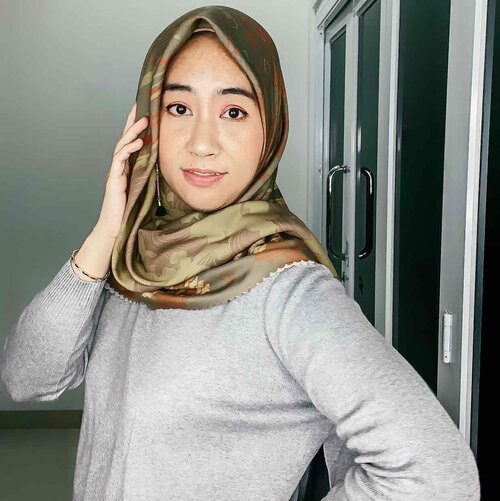 Sometimes you need to stop seeing the good in people and start to seeing what they show you
#clozetteid
+ View more details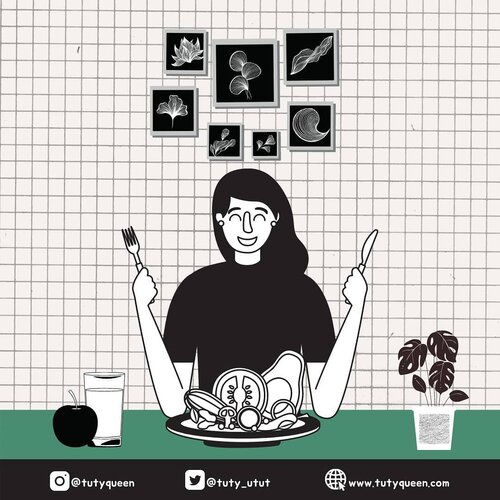 Selamat menikmati makan siang. Menu siang ini lebih banyak porsi sayur dan sepotong ikan saja, nasinya cuma sedikit. Saya tuh nggak bisa kalau nggak makan nasi. Sebenarnya pengen juga sih nyobain diet keto kayak teman-teman yang sudah berhasil menjalani diet keto. Eh tapi karena baca-baca artikel mengenai diet keto saya jadi parno juga. Karena beberapa ad ajuga yang nggak berhasil diet keto karena salah langkah. Yang ada badan jadi sering lemas dan berat badan nggak berkurang. Kesalahan-kesalahan umum yang kerap terjadi saat menjalani diet keto bisa kalian baca di blog saya ya. Link ada di bio 😊
#diet
#dietketo
#lifestyle
#clozetteid

+ View more details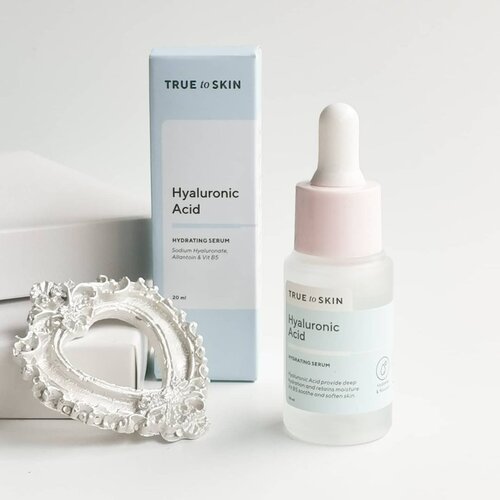 Setelah mengetahui bahwa segala macam masalah dikulitku termasuk jerawat itu bisa terkontrol selama kulitku terhidrasi dengan baik, aku mulai explore kandungan apa yg cocok untuk kulitku & provides a great hydration? And I've found out that my skin love Hyaluronic Acid.
Ada banyak produk dengan HA atau yg kandungan utamanya adalah HA dipasaran, but bukan berarti semua itu bakal bagus dikulitku. Beberapa tidak cukup memberikan hidrasi, malahan ada yang biasa saja dan tidak bekerja sama sekali. Hal ini bisa disebabkan karena formulasi & Ingredients pendukung lainnya dalam produk tersebut.
I got the opportunity to try @truetoskinofficial serums, salah satunya adalah Hyaluronic Acid serum. Jujur, dari awal aku lebih penasaran dengan HA serum mereka dibanding 2 lainnya.
Fokus serum ini adalah untuk menghidrasi, makanya dikasih nama hydrating serum. Selain HA, ada Allantoin & vitamin B5 sebagai main ingredients serum ini. Kalian bisa lihat fungsinya ada di foto.
Teksturnya agak kental, bening dan tidak ada bau (no artificial fragrance added). Spread easily, terasa agak slippery ketika diratakan. Tidak lengket sama sekali dan absorbed quite fast. Ketika terserap dia finishnya bikin kulit supple & plumpy, apalagi ketika diaplikasikan ketika kulit lembap habis pakai hydrating toner.
Oh iya, setelah mengaplikasikannya ke wajah dia nggak ninggal residu di telapak tangan. Beberapa serum yg aku coba kadang ninggal sedikit lengket, ada juga yg matte, agak powdery, dll. Ini bener-bener nggak ada rasa kayak gitu.
I've been using this serum for 2 weeks, dan aku sudah hampir menghabiskannya. Aku menggunakannya both day & night. Serum ini sudah menjadi kebutuhan yg pasti bakal aku repurchase, kecuali kalau aku nemu produk yg lebih bagus dan harganya lebih murah, hehe. Aku suka hidrasinya yang baik, selain itu kelembapan kulitku jadi lebih terjaga, I also noticed kulitku jadi terasa lebih halus sejak pakai serum ini.
Jika kalian belum nemu hydrating produk dan lagi nyari yg affordable, I highly recommend this!
#truetoskin
#hyaluronicacid
#serum
#localbrand
#localbrandskincare
#skincare
#skincareroutine
#skincarereview
#skincarecommunity
#clozetteID
#beauty

+ View more details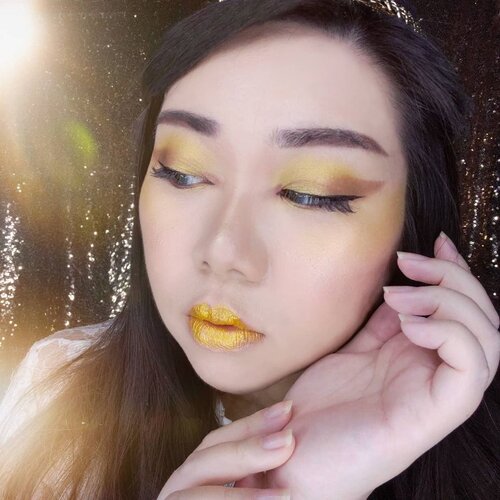 Finally is start experimenting with foxy eyes for this look hehe. I wanted a very sexy eye look Hera and what is sexier than foxy eyes right.. I am quite happy with how the eyelook turned out (although i really don't think solid gold lips are for me 🤣), i am grateful that my eye shape is very easy to manipulate (i think my eyes can be switched from kawaii to sexy only by switching contact lenses haha).When the idea of doing Greek Goddess collab came up, i knew i want one that uses a lot of gold colors as i already heave the head band that i wanted to use (bought years ago at @stroberiteen ) and i also already purchased a gold lipstick as well - and Hera is DA QUEEN alright. The gold lipstick was not as opaque and gold as i wanted so i added gold eyeshadows (the same one that i used on my eyes and as highlight - it's from @sariayu_mt ) on top to make it more molten gold than just gold glitters (btw this is the most asked question on my previous post!!!)The whole look is just alright for me (told ya i'm not vibing with the solid gold lips 🤣) but i really love the eye makeup and i'd be sure to do more foxy eyes soon! I'm addicted!
#hera
#heramakeup
#greekgoddess
#thematicmakeup
#greekgoddessmakeup
#BeauteFemmeCommunity
#SbyBeautyBlogger
#clozetteid
#startwithSBN
#socobeautynetwork
+ View more details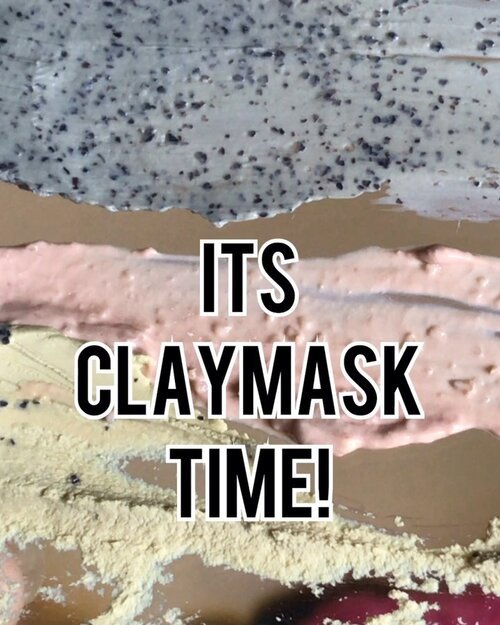 + View more details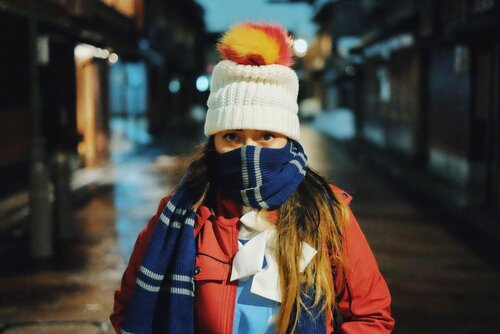 Kangen ngerasain dinginnya salju, pakai baju berlapis, pakai sarung tangan, beli hotpack untuk ditaruh di kantong, beli coklat kaleng buat ngangetin tangan, sambil jalan kaki menikmati hembusan angin dengan suhu 0 derajat.
Aneh memang, kangen kok sama dingin ya? Tapi sebagai penghuni negara tropis, ngerasain dingin tu kayak hal yang menarik karena jarang banget dirasakan. Beda ya dingin karena udara dan dingin AC.
Kapan bisa traveling lagi? 🥺
📸 by @ad_alle
#randomthought
#traveling
#throwback
#clozetteID
#throwbacktraveling
#cKjapantrip
#japantrip
#japan
+ View more details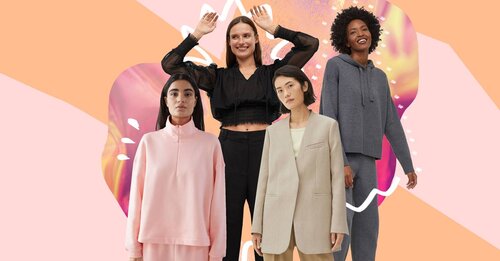 Slouchy jeans, relaxed tailoring and ruffles are all big news.
Simak juga artikel menarik lainnya di Article Section pada Clozette App.

+ View more details

loading ...
Back To Top