loading...
Search
471 RESULTS FOR ADVENTURE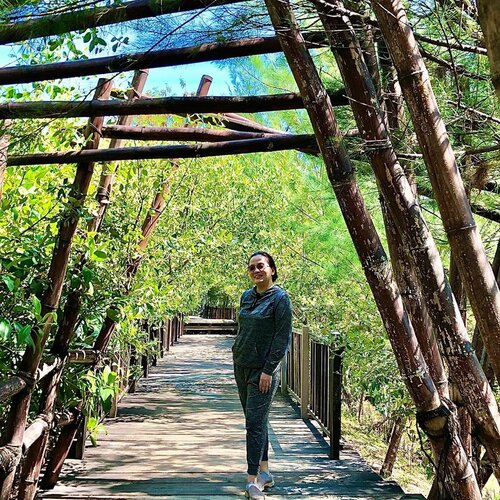 + View more details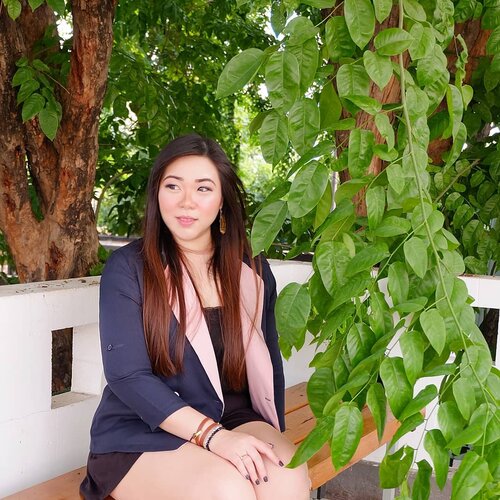 I am grateful for so many things. I am grateful that my family is safe and healthy. I am grateful that we have a spacious, comfortable home. I am grateful for the never ending stream of jobs and projects that fill my days with activities and my soul with joy because i truly enjoy what i do. I am grateful for my body, flawed and imperfect as it is, it's beautiful and strong and brings me to so many adventures and experiences. I am grateful that things are staring to get better that i finally see a bright, bright light at the end of the tunnel. I am grateful for my real life and online friends, old and new, all who surrounds me with love and support. And finally, i am grateful for my haters, for i believe that when people are being hurtful to me for no reasons, God is preparing a blessing for me in tenfold. FYI, as soon as i got that hater comments n DMs, i got 3 high paying campaigns. So, joke is on you.This caption is inspired by my BFF @paulinenugraha 😉.
#throwback
#BeauteFemmeCommunity
#clozetteid
#sbybeautyblogger
#beautynesiamember
#fotd
#bloggerceria
#influencer
#blogger
#indonesianblogger
#surabayablogger
#indonesianbeautyblogger
#surabayainfluencer
#bloggerperempuan
#asian
#lifestyle
#lifestyleblogger
#lifestyleinfluencer
#surabaya
#girl
#asian
#mybodymyrules
#celebrateyourself
#surabaya
#surabayacafe
#ootd
#ootdid
#fashion
#notasizezero
#personalstyle
+ View more details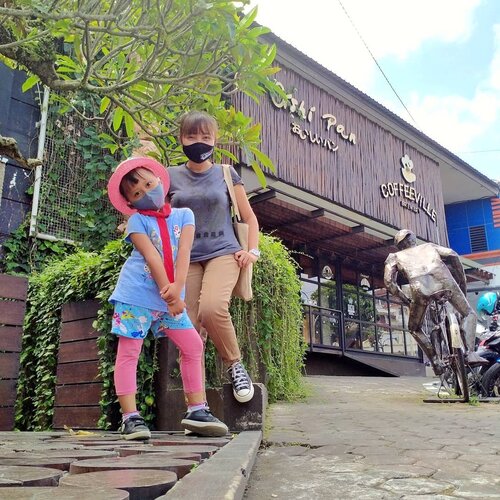 Alya tuh beda banget sama aku.
Aku rebel, dia princess.
Aku dubyouth soundsystem, dia blackpink.
Aku rockabilly, dia disney.
Aku celana cargo, dia rok tutu.
Tapi lain penampilan, lain juga di dalam.
Aku suka kaus kaki plus sandalan, dia suka nyeker.
Aku suka main petak umpet, dia suka panjat-panjat.
Aku suka nonton film, dia suka adventure.
Aku suka nulis, dia suka tampil depan public.
Aku suka main pasaran, dia suka in line skate.
Lama-lama aku sadar, ternyata perbedaan itu asyik. Ternyata Alya enggak harus semua-mua mirip Mama Papanya. Alya punya style sendiri dan berani speak up. Janjiku, aku harus bisa mengarahkannya tanpa harus mengubahnya jadi siapa-siapa. Dia Alya, yang punya jati dirinya.
#clozetteid

+ View more details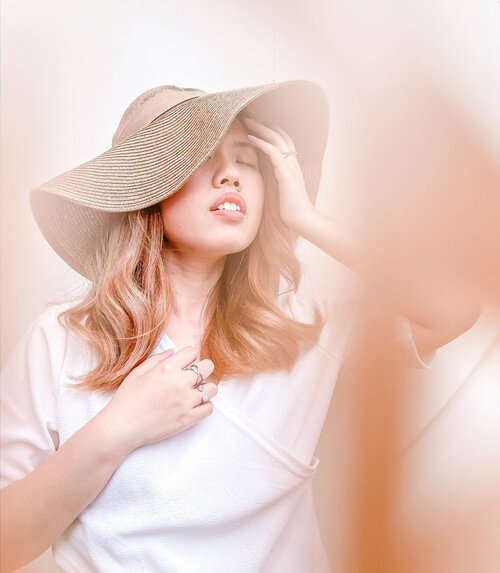 So after 4 months of
#stayathome
, I found it a little bit tricky to produce content that are not so repetitive in my own house. Because of that, I'm going to share some of my home photoshoot ideas to the newest IGTV for the special episodes of
#StyleWithElvina
to help you produce photos more adventurously. Its also episode 10 of the series! Fingers are crossed that It would be finished at the end of this week. 🥰
.
.
Tap for outfit deets ❤️

+ View more details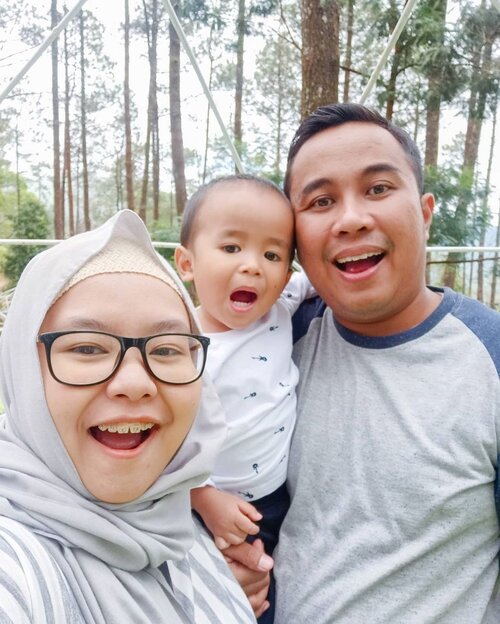 + View more details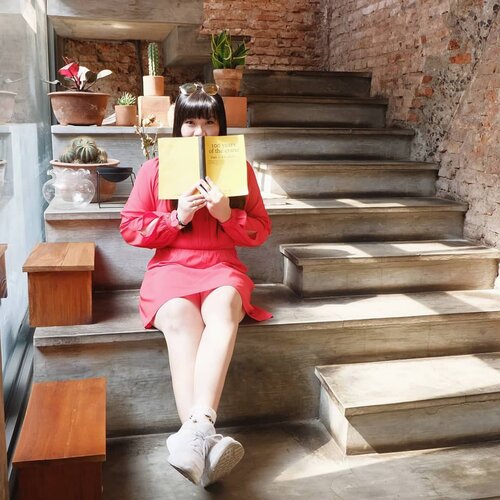 + View more details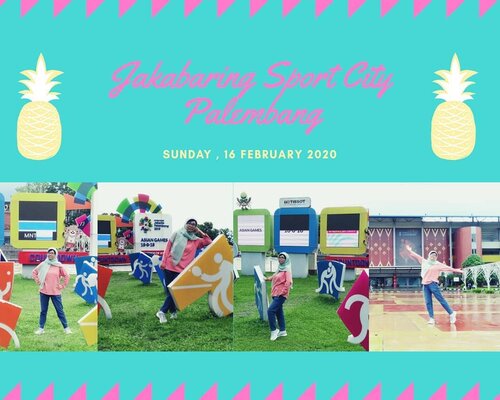 Selama masa
#stayathome
or PSBB cuma bisa workout 10-15 menit (kadang hampir 1 jam sambil nge-dance diiringi lagu yang asyik 🎶 ) plus beberes and jalan ke minimarket belakang rumah. Kurang adventure olahraganya 😅 Insya Allah setelah ini olah raga lebih adventure lagi ah, selain refreshing juga biar sehat jiwa raga/jasmani rohani 💕💗 Nggak perlu banget sport extrem sih 🧗‍♀️🏄‍♀️🚵 ⛷️ Tapi seenggaknya bisa melakukan di tempat outdoor atau suasana baru yang agak jauhan dari rumah 🏘️🏡 Seperti yang daku lakukan tgl 16/02/2020 - pas ultah Ibu di Jakabaring Palembang.
Waktu itu cuma ngelilingin stadionnya 3x .... Itupun krn ketipu sambil difoto2in 😅 Andaikan dikasih tauk bhw daku hrs ngelilingin stadion, pasti daku mending cari tempat nongkrong utk nunggu 😅 Pantesan daku pikir kok gak nyampek2 pdhl nih stadion gak sebesar GBK deh .... Yaaaa...ntar kalau blm dpt kesempatan sport di tempat yg terlalu jauh dari rumah,paling nggak di area Velodrome Rawamangun deh, yg dkt rumah tp daku belum sempat olahraga disana, pdhl udh jd area sport international pulak. Bahkan salah satu terbaik di dunia 😍🤩 Resolusi after pandemic (27.05.2020) lebih sehat jasmani rohani plus body makin lentur dong ah 🤾‍♀️⛹️‍♀️🚴‍♀️🤽‍♀️🤼‍♀️🧘‍♀️💃
#balqis57travel
#selflove
#traveler
#sport
#olahraga
#healthylifestyle
#clozetteid
+ View more details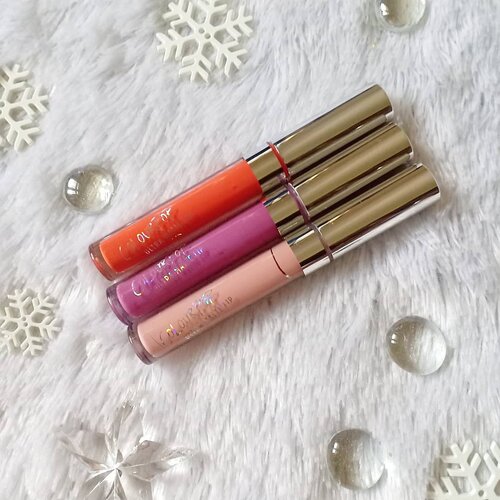 Colourpop, one of the fastest growing affordable and trendy internet based makeup brands in the market right now - well known and loved by the beauty community, but actually i haven't had too much experiences with them (i have a few of their Lippie Stix and i bought an eyeshadow palette that i haven't touched) mainly because they are not very accessible here and also most local OS that stocks them jacks up their prices like crazy.
BUT if you are interested to try out Colourpop (especially their Ultra Matte Lip) then make sure you check out @kumurabeauty as they have the lowest prices of these products and even have bundles of three like this one for 60K, which is insane!
I think their Ultra Matte Lip is very famous (and among the firsts in the matte lip cream scene) so i'm pretty stoked to finally be able to try them in three shades : Vice, Privacy Please and Pacific.
What do i think of them? I think they are alright but nothing too special. They have a thicker, denser texture whereas i prefer a lighter, thinner lip creams which you can build up. The pigmentation is good, but for very light shades like Vice, it is hard to apply evenly as it keeps on bunching up and shifting, but i have no problems with Pacific and Privacy Please.
Colorpop does have crazy array of shades to choose from so that's definitely a plus (although i seriously cannot use Vice on its own and Pacific is also way too bright for my taste) for the adventurous make up lovers and for the (original) price (and Kumura's price) it's a pretty good bargain.
If you want to try out Colorpop Ultra Lip Matte, make sure you get them at Kumura (and look out for bundles!) To get the best prices - will share lip swatches in the next post!
#reviewwithMindy
#kumurabeauty
#colorpop
#colorpopcosmetics
#lipcreamreview
#ultramattelip
#colorpoplipmatte
#clozetteid
#sbybeautyblogger
#beautynesiamember
#bloggerceria
#beautysocietyid
#bloggerperempuan
#bbloggerid
#indonesianfemalebloggers
#review
#lipstickaddict
#influencer
#beautyinfluencer
#SURABAYABEAUTYBLOGGER
#endorsement
#endorsementid
#endorsersby
#openendorsement
#lipcreammatte
#itsbeautycommunity
#makeup
#makeupaddict
#makeupjunkie
#ilovemakeup
+ View more details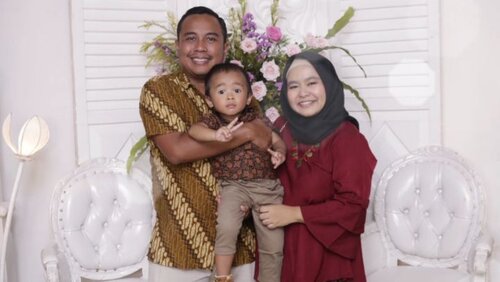 + View more details

loading ...
Back To Top