loading...
Search
27 RESULTS FOR AIRLINES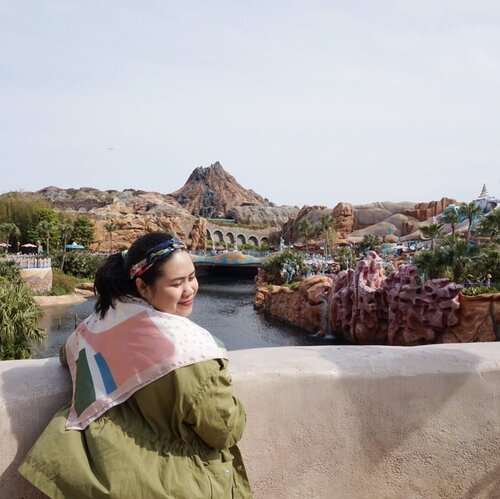 So I supposed to fly to Tokyo today, just my annual Eid holiday trip. But it's canceled due to Miss Rona. The airline canceled all flights from March-end of May, the refund request is still being processed up to 90 days in form of Thai Airways' travel voucher._So here I am, laying on my bed, walking down the memory lane, scrolling the unpublished photos from the previous trips, reminiscing the great time I had in Tokyo: konbini snacks, affordable Muji's products, the crowded train, the fast pace, scrumptious dishes, and limited edition sneakers window shopping at ABC Mart Shibuya.This too shall pass ✨...
#wyntraveldiary
#tokyodisneysea
#visitjapan
#exploretokyo
#travelgram
#holidayvibes
#clozetteid
#wheninjapan

+ View more details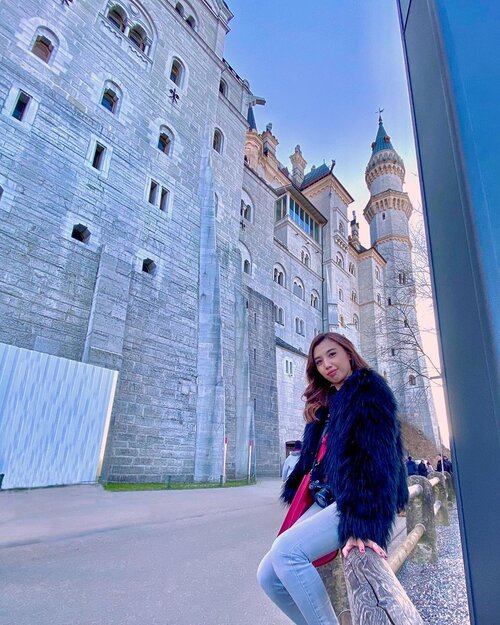 The first time I heard about this outbreak, my first thought was, "How about my next summer trip?"
.
.
I always plan a trip about a year before, which means that before Covid-19 appeared. The next trip is only a few months ahead, and it must be cancelled because of this virus. Upset? Of course!! It really stressed me out especially to cancel and request a refund from the airline & all accommodations. .
.
However, seeing the current situation, my heart feels different. Thousands die every day, and the Covid-19 case continues to increase rapidly in every countries - especially in Europe. It's just 3 months after my trip to Europe, and seeing their condition now makes me cry. Those beautiful places are now empty, and I don't know when everything will return to normal. All I can do is pray to God, and I hope this outbreak will end soon.
#coronapleasegoaway
.
.
.
.
.
#igtravel
#travelphoto
#travelpics
#europetravel
#europetrip
#visitgermany
#neuschwansteincastle
#schwangau
#beautifulplaces
#bestdestinations
#amazing
#castle
#likes
#follow
#blogger
#travelblogger
#ClozetteID
#wanderlust
#StellangelitaInEurope
#StellangelitaInGermany

+ View more details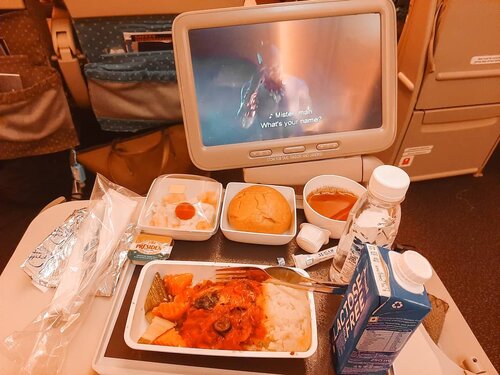 Ada yang kangen traveling ga si?? ✈✈
Sebenci benci nya gue naik pesawat yaa.. gue kangen masa..🙃🙃 Gue tuh sebenernya ga suka naik pesawat, parno! Mau sebagus apapun itu pesawat gue tetep parno pas turbulence.. Gue tuh sblm naik pesawat pasti ada drama mau nangis dulu, terus gosok2 tangan ke bodi pesawat dulu abis itu doa wkwkwk sumpaah.. terus drama deg2an sampe mau muntah dan nyesek wkwkwkwkwkwkwkwkwk karena dibalik strongnya gue terbang kemana mana suka sendiri, gue setakut itu naik pesawat😂😂😂😂 bisa tanya semua travel partner gue wkwkwk separno itu gue naik pesawat wwkwk 😂😂😂 Semoga corona gila ini segera berakhir dan membaik lagi deh udh semuanyaa plisss ya allah... huhu
Stay safe everyone!
Maap nii aku curhaddd
Slide 1 : Singapore Airlines
Slide 2 : Thai Airways
Slide 3 : Srilankan Airlines
3 maskapai fav gue kalau ke India wkwkwk
.
.
.
.
.
.
.
.
.
.
.
#clozetteid
#khansamanda
#khansamandatraveldiary
#singaporeairlines
#thaiairways
#srilankanairlines
#travel
#flight
#airbus

+ View more details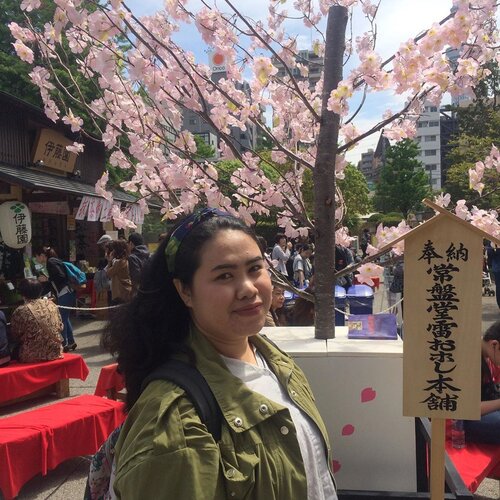 + View more details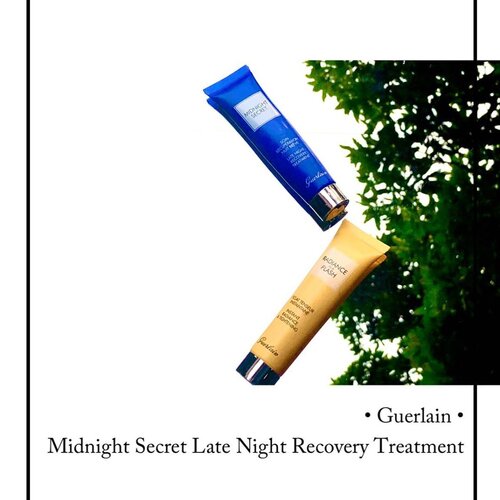 Traveling Skincare that I promise to share 😊 and also my empties on 2019 • GUERLAIN •
Midnight Secret Late Night Recovery Treatment
And
Radiance In A Flash •
From @guerlain •
I love how travel friendly the packaging are. It's only 15ml that you could easy carry on everywhere. •
I use the blue 💙 one , midnight recovery to recondition my skin.
As it said "A lightweight liquid nighttime treatment that reduces the appearance of fatigue, puffiness, and smooths away visible signs of tiredness."
My skin feels soft and supple next morning, how jetlag I am.
•
The 💛 yellow, radiance in a flash, it says all you need to know what the product does.
Giving healthy skin look immediately. I use this on top of my other skincare before makeup. Glow from within result 😊♥️
_________________________________________
Ini Skincare routine yang saya janjikan untuk di post sebelum perjalanan ke ShangHai 😊 dan produk ini juga termasuk empties di 2019
Dari • GUERLAIN •
Kemasannya yang berbentuk tube 15ml jelas memudahkan buat dibawa ke mana-mana.
Bahkan ketika perjalanan jauh di dalam pesawat sekali pun.
Paling sering dibawa Kalo Hand carry only alias naik budget airline, nggak beli bagasi. •
💙 biru, digunakan untuk merekondisi Kulit pada saat malam hari. Sleep on mask.
Kulit saya terasa lembut dan kenyal keesokan paginya. •
💛 kuning,
Membuat kulit tampak sehat seketika. Biasanya ku gunakan setelah skincare, sebelum makeup.
Kalo lagi malas pakai makeup, hanya menggunakan ini dan SPF 😊♥️
•
•
•
#makeuptalk
#skincaretalk
#skincare
#skincareaddict
#skincareroutine
#skincarejunkie
#beautyblogger
#beautytalk
#clozette
#clozetteid
#skincaretips
#skincareproducts
#skincare
#skincarecommunity
#skincareblogger
#matureskin
#skincareobsessed
#guerlain
#guerlainskincare
#sephora
#sephoraindonesia

+ View more details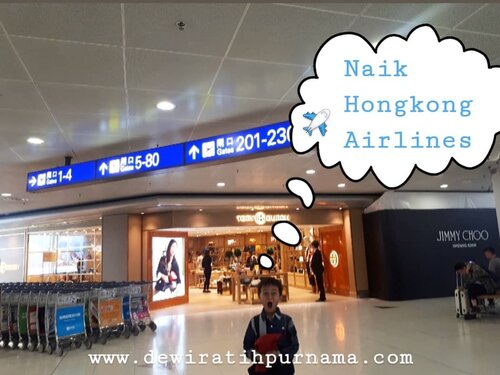 + View more details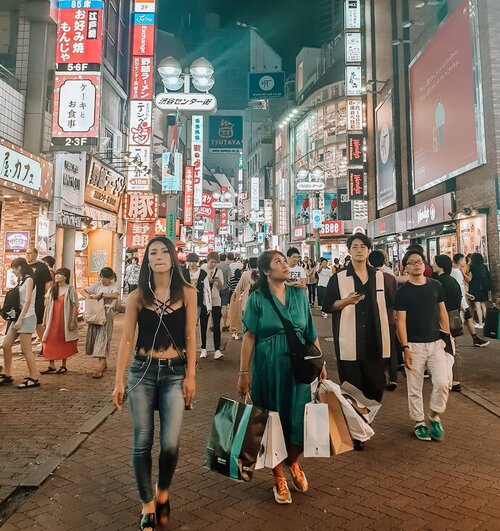 + View more details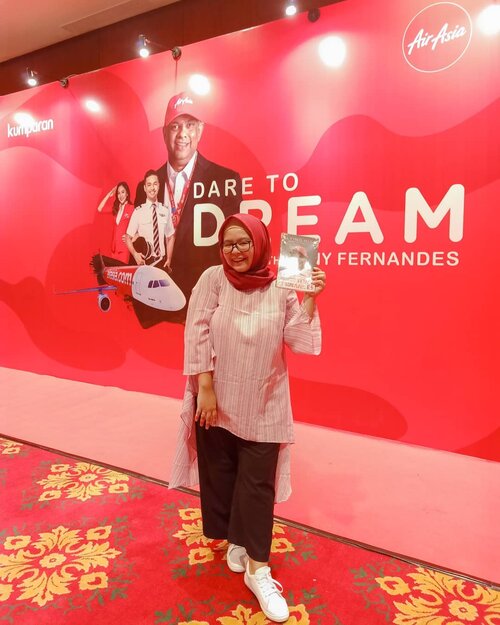 Do you
#DareToDream?
.Hari ini, saya berkesempatan hadir di acara Book Launch Flying High by @tonyfernandes dalam Bahasa Indonesia. For me, I love reading autobiographies because there are so so so many lessons we can take from other people's life, success and failures. , .Tony Fernandes adalah salah satu founder dan CEO Air Asia, Asia's largest low cost carrier. I am in awe of his positive mindset. Turning a near bankrupt airlines and turning it into one of Asia's best. Meskipun (belum jadi) seorang entrepreneur, pasti banyak hal bermanfaat yang bisa diambil ❤️ .Nah, siapa yang sudah baca? Cung! 😆
[email protected]
_bhsindonesia @kumparancom
#clozettedaily
#clozetteid
#ootd
#hijab
#hotd
#momblogger
#lifestyleblogger
#booklaunch
#book
#airasia
#airasianindonesia
#tonyfernandes

+ View more details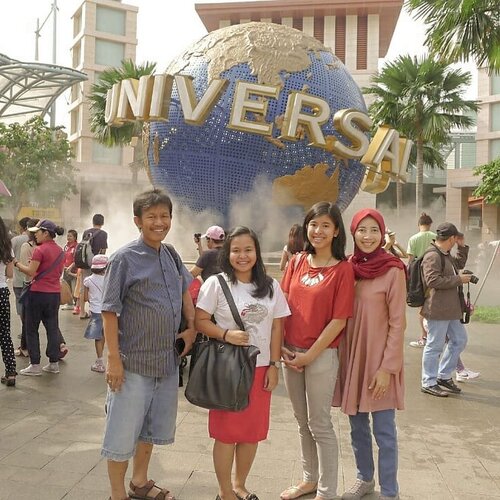 Tahun 2012 adalah terakhir kalinya saya, Mama, Bapak dan Yvet pergi jalan-jalan agak jauh. Sebenarnya Bapak sudah cuci darah 2x seminggu dari tahun 2007, jadi bisa ikut pergi sebentar ke negara tetangga kaya gini udah alhamdulillah banget. Soalnya ga boleh absen cuci darah dan kadang setelah proses hemodialisa itu, kondisinya ngedrop. Jadi harus pintar-pintar ngatur waktu dan stamina. Makanya jarang bisa berpergian bareng-bareng kaya gini. (SWIPE SWIPE FOR BONUS!) .Sekarang, saya juga sudah berkeluarga. Jadi saya pengen juga membuat kenangan dan pengalaman bareng bareng @pradana.arga dan Rio. Kalau bisa sih sekalian aja Mama, Bapak (yang alhamdulillah sudah ga usah cuci darah), Yvet, semuanya deh! Biar bisa foto kaya gini lagi plus personil baru hihi. Ga perlu jauh-jauh dan lama-lama sih. A weekend getaway in Singapore sure is enough. .Meskipun banyaaak sekali airlines yang pulang pergi Jakarta-Singapore, tapi saya pengen pakai @flyscoot ah. Kenapa? . . . .✈ Punya armada pesawat Airbus 320 dan Dreamliner 787 yang berbadan luas. Terbang pasti nyaman. Apalagi bawa kakek, nenek dan anak bayi. Plusnya juga di @flyscoot ada zona hening ScootinSilence, jadi ga perlu khawatir menganggu penumpang lain yang benar-benar pengen kenyamanan dan jauh dari berisik berisik anak kecil.✈ Tempat bagasi lebih besar, berarti saya bisa duduk lebih leluasa karena semua tas aman di atas. Bisa juga buat setor oleh-oleh lebih banyak hihi. Jastip anyone?✈ Kondisi kabin yang nyaman. Kabin @flyscoot memiliki kelembaban kabin 4x lebih baik sehingga kulit tetap terasa lembab dan lentur. Plus udaranya juga lebih segar. Sebuah plus kalau mau membawa orang tua dan anak kecil dalam penerbangan. Oiya, did I mention the colorful lights in the cabin? Penasaran pengen liat juga hihi . .So I hope @flyscoot and @omnduut will let me make new memories and adventures with my family. What else is better than doing something you love WITH the people you love using a loveable airline, eh? .-------.
#scootxomnduut
#throwback
#tbt
#wheninsingapore
#singapore
#universalstudios
#ussingapore
#usorlando
#clozetteid
#clozettedaily
#family
#ootd
#vacation
#orlando
#florida
#sentosa

+ View more details

loading ...
Back To Top