loading...
Search
5 RESULTS FOR ALOEGEL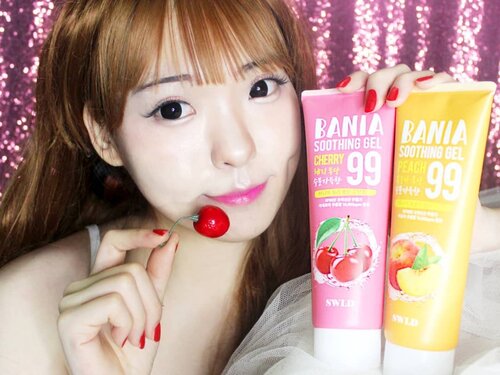 Dry skin occurs when skin doesn't retain sufficient moisturizer, that's why i always keep my skin moist and healthy. I do really care about my skin condition. I always do my best to keep my skin healthy and glowing. I really concern about skincare routine from the outside, and eat fruits & vegetable to give my skin nutrients from the inside..I've chose soothing gel than a body lotion, because its lighweight formula and non-sticky compare than the texture of body lotion..Bania Soothing Gel has 4 fruits variants : Cherry, Peach, Aloe & Tomato. This fruits soothing gel can be used on all skin type, especially for my sensitive skin. It can easly absorbed to the skin and give a natural glow, also hydrating my skin and makes my skin feel fresh..I use Bania Soothing Gel everytime i need, when my skin getting dry, or after take a bath. It can be use to moisture my hair, face and body, also my to soothe my feet..Buy this product use AIYUKI8's Exclusive Offers through :
https://hicharis.net/

[email protected]

_official
@charis_celeb
#bania
#aloegel
#aloe
#soothing
#moisturizing
#calming
#baniasoothinggel
#baniaaloesoothinggel
#CHARIS
#hicharis
#CharisCeleb
#KoreanBeauty
#KBeauty
#Korean
#KoreanMakeup
#BeautyBlogger
#BeautyVlogger
#clozetteid
#Makeup
#Cosmetics
#style
#Blogger
#Blog
#Beauty
#girls
#メイク
#makeup
#kawaii
+ View more details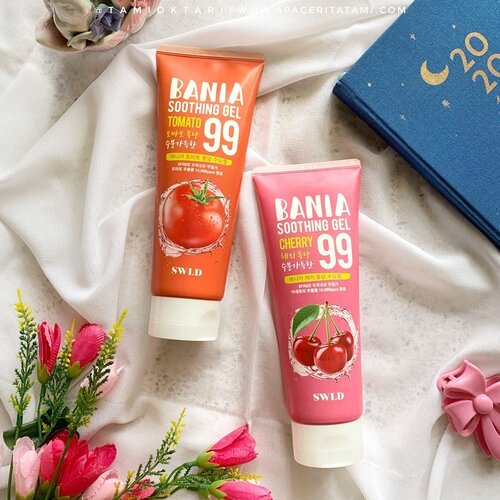 Penggunaan produk soothing gel itu sangat multifungsi karena bisa digunakan di wajah, tangan ataupun kaki. Dan biasanya soothing gel identik dengan varian Aloe. Tapi beda dengan produk asal Korea satu ini, Bania Soothing Gel dari @swld_korea ini ga hanya menyediakan varian mainstream di produknya. Tersedia 4 varian yang diantaranya Tomato, Cherry, Peach dan Aloe.Kemasan tube dengan isi 250ml, jadi bisa dibayangkan walaupun kemasannya lebih praktis dan higienis dibandingkan jar tapi ini ulurannya cukup gede dan ga travel friendly.Aku coba varian Tomato dan Cherry. Awal dicium wanginya langsung dari tube, aromanya lumayan strong. Tapi ketika diaplikasikan langsung ke badan, justru aroma Tomato jadi samar dan Cherry yang lebih berasa wanginya. Aku lebih milih Cherry karena Tomato agak asing aromanya menurutku.Soothing gel ini cukup cepat menyerap dan ga lengket. Btw untuk saat ini aku cuma pakai di badan ya. Belum berani coba di wajah😋🙏 Oya produk ini masih mengandung alkohol dan fragrance. Kalau kalian sensitif dengan kedua ingredients ini, silahkan hindari. Kalau ga, ya silahkan dicoba😉Ada Soothing Gel Tube 250ml
http://hicharis.net/tamioktari/

[email protected]

_official
@charis_celeb
#bania
#aloegel
#aloe
#soothing
#moisturizing
#calming
#baniasoothinggel
#baniaaloesoothinggel
#peach
#cherry
#tomato
#clozetteid

+ View more details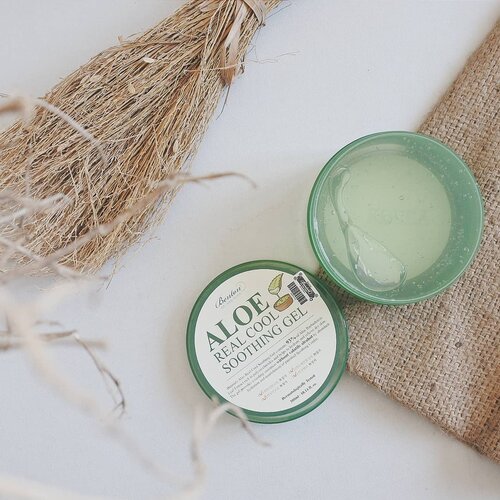 + View more details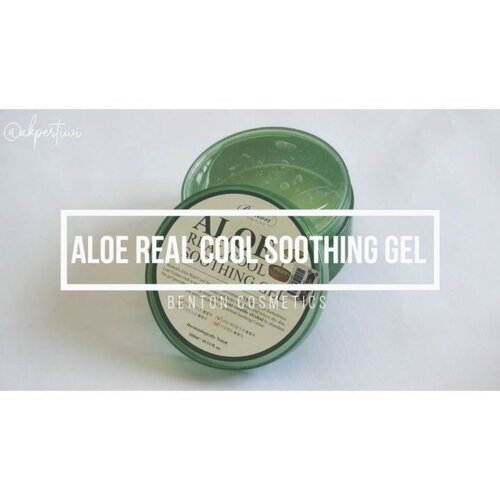 🌱 @bentoncosmetic Aloe Real Cool Soothing Gel 🌱
Are you looking for multifunctional products without volatile alcohol, artificial coloring, and fragrance? Benton Aloe Real Cool Soothing Gel is the answer!
So i got selected as tester for newly launched product by Benton, and surprisingly i fell in love with this product!
So here's my mini review on Aloe Real Cool Soothing Gel: 🌱PACKAGING - Comes in big size jar, 300ml. With separator inside but no spatula included. Make sure you have clean fingers before dipped them onto the gel. Don't share with other people directly to prevent bacterial contamination. 🌱INGREDIENTS - Based on Skincarisma, all ingredients has good EWG Rating. No potential skin irritant & sensitive skin friendly. It contains 93% Aloe Barbadensis Leaf Extract and potented compound called 'Soothing Cooler' made from botanical extracts which provides natural & gentle cooling sensation unlike other common soothing gel with alcohol. 🌱TEXTURE & AFTERMATH - light gel, colorless & odorless. Its a water-based product so it melts on skin and we can spread evenly easily. Quickly absorbs & no sticky feeling 💯
Perfect for people who love light moisturizer & provides fresh cooling sensation. No tingling sensation at all. 🌱MY THOUGHTS - Would suit any skin type but for extra dry skin, you'll need to apply hydrating toner & hydrating essence first. PAO is rather short (only 6M) and we should finish it quickly.
Overall, this is the best aloe vera gel i've tried. Doesn't irritate my skin and good for my sensitive nose.
You can check the in-depth review on my blog
www.akpertiwi.com
👌 (available tomorrow on July 24)
*The product is gifted by Benton for testing purpose & what i wrote is my honest review based on experience*
#benton
#bentoncosmetic
#aloerealcoolsoothinggel
#soothinggel
#aloe93
#cooling
#aloesoothinggel
#skinsoothing
#aloegel
#aloecosmetics
#aloe
#aloevera
#vsco
#clozetteid
#beautyenthusiast
#beautyblogger
#kbeauty
#kbeautyaddict
#kbeautyenthusiast

+ View more details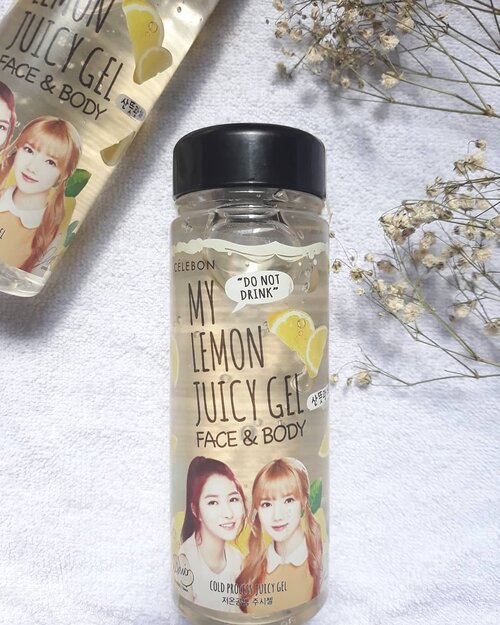 + View more details

loading ...
Back To Top