loading...
Search
1,913 RESULTS FOR AMAZING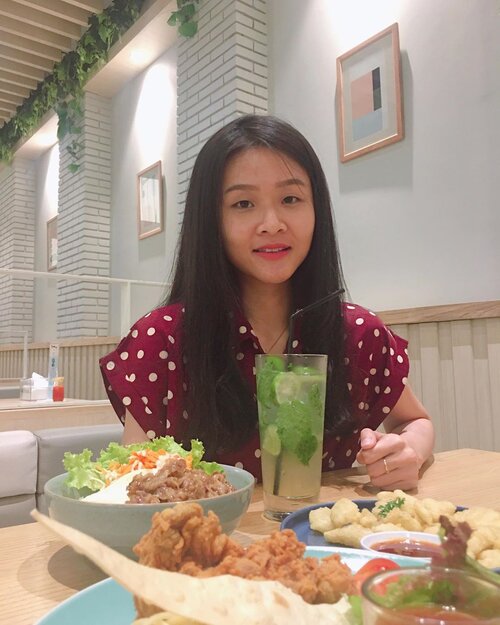 + View more details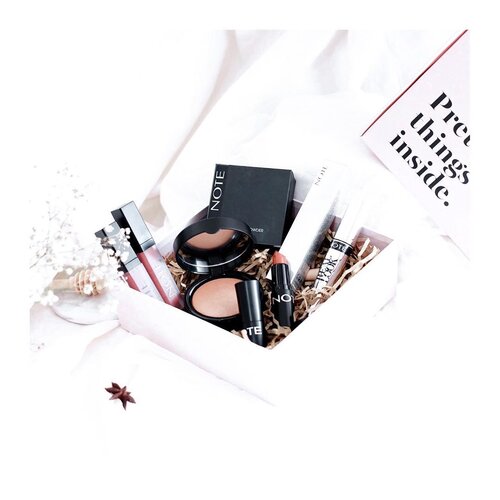 + View more details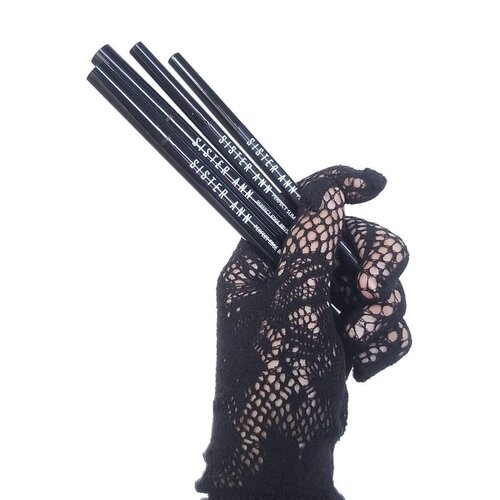 Kalian lebih suka eyeliner pencil or pen?
.
Aku dapet kesempatan buat nyoba eyeliner pencil & pen dari @sisterann.id Keduanya memiliki 2 pilihan warna yaitu black & brown.
.
Ketika pertama kali lihat promotion video tentang kedua produk ini aku amazed skaligus agak kurang percaya, "masa sih digosok-gosok pake air ga hilang, bahkan ga geser sama sekali?" So, ketika produknya sampai langsung aku tes, aku coret-coret di lenganku lalu aku gosok-gosok pakai air beneran ga hilang. Lalu, aku sengaja biarin coretan itu tetap di lenganku, aku gosok pakai sabun ketika mandi pun tetep nggak hilang. Produk ini baru mau hilang jika dibersihkan menggunakan makeup remover or cleansing oil/balm. These products totally Waterproof & Smudge proof!!
.
❤ Sister Ann Perfect Edge Brush Pen Liner
.
Pen tip nya enak buat bikin winged eyeliner, ga kaku juga ga terlalu lentur. Ga ada keterangan dikemasan ukurannya berapa tapi menurutku ukurannya pas bukan type yg terlalu besar maupun kecil. Ketika diaplikasikan cepet banget keringnya, so be careful, soalnya kalo kecoret susah hapusnya 😂. Warna hitamnya cukup pekat dengan finish matte, sementara yg brown ternyata warnanya agak terang.
.
❤ Sister Ann Perfect Slim Eye Pencil
.
Ukurannya kecil banget nih, bahkan bisa diselipkan ke dompet. Dibandingkan yg pen, ini warnanya lebih pigmented, trus warna brown nya lebih ke black brown really love it 😍. Ukuran pencilnya 2mm, dengan ujung bulat. Eyeliner ini best for waterline, soalnya ga smudge, ga takut bikin mata nampak seperti habis ditonjok 😂. .
Dari keduanya tentu aku lebih suka yg pencil, why? aku lebih percaya diri ketika mengaplikasikan model pencil, kalo pake pen suka deg2an dan harus tahan nafas biar ga kecoret 😂😂😂. Keduanya memiliki ketahanan yang sangat bagus, udah ku coba buat panas2an lalu kucek2 mata tetep stay in place 👍.
.
Eyeliner ini lagi diskon 30% di Shopee sisterann.id harganya under 100k ☺
.
#sisterann
#sisteranneyeliner
#eyeliner
#eyelinerreview
#kbeauty
#kbeautyreview
#beauty
#beautyreview
#beautyblogger
#koreanbeauty
#koreanmakeup
#makeup
#makeupreview
#eyelinerpen
#eyelinerpencil
#makeuplover
#makeupaddict
#motd
#ClozetteID
#blackeyeliner
#browneyeliner

+ View more details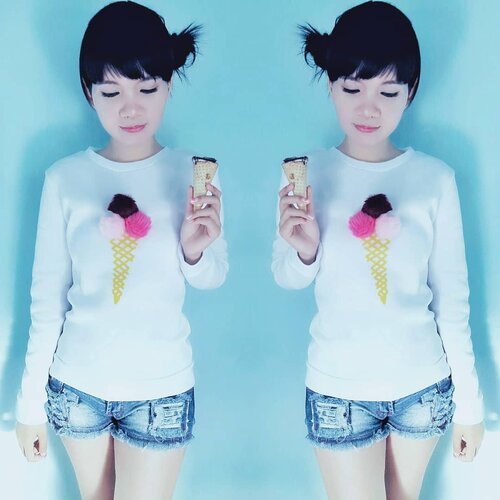 + View more details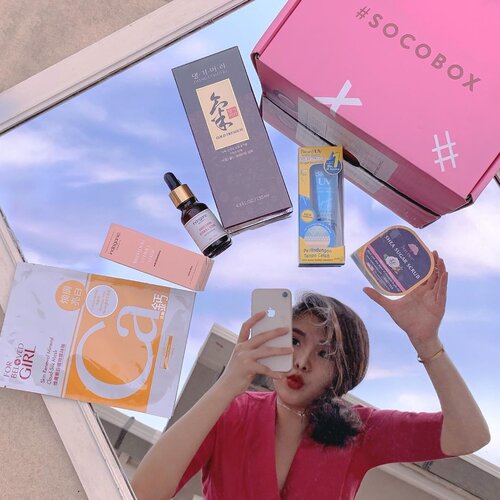 Recently got this
#SOCOBOX
SBN Special Edition consists of these amazing beauty products from skincare to body care!-WANT THIS BEAUTY BOX TOO?Simply be an active member by reviewing your beauty products at soco.id. The more you active, the higher chance to get this!.CURIOUS ABOUT THESE PRODUCTS?Head to "
soco.id/chelsheaflo
" because I've listed my review of these items. ..So, which one is your favorite ? 😉...
#StartWithSBN
#CumaDiSociolla
#ClozetteID
#CollaborateWithCflo

+ View more details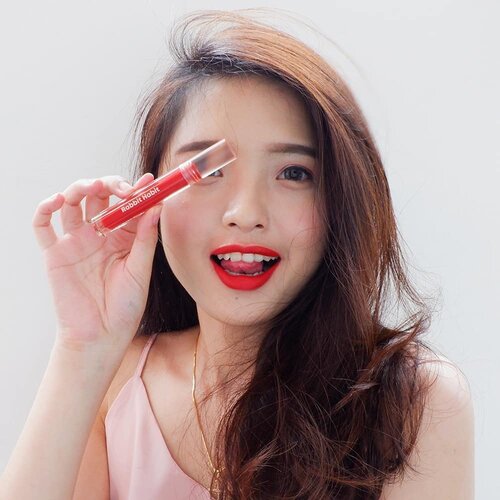 June 15, 2020Kalau kalian sering lihat make up ku, kalian pasti udah tau kalau aku suka tampilan natural / healthy skin looks. Nah kali ini aku menggunakan beauty line @rabbithabitofficial untuk mendapatkan effortless beauty looks. Produknya praktis dan cocok banget untuk kalian yang mungkin sibuk namun harus tetap dandan. hihi. .Konsep kemasannya yang "premium" membuat ku bangga banget dengan produk lokal yang 1 ini. Apalagi produk ini mengandung skincare juga didalalamnya ! Tidak hanya itu, produk
#RabbitHabitBeautyHabit
juga 100% Cruelty Free, 100% No Nasties dan 100% halal. Jadi, ga ada hewan yang tersakiti ya selama pembuatan produk ini, dan produk ini tentunya aman untuk digunakan. .Aku sudah mencoba 4 produk yaitu Moon Glow, Blushing Moon, Velveteen Matte dan Whipped Lip Cream. Been amazed with their cushion coverage, beyond my expectation. Penasaran ? bisa cek reviewnya di blogku ya !
#sprinkleofraindotcom.
.Now, I'm a
#FriendsOfRabbit
💕@lemoninfluencer.id
#LemonxRabbitHabit
+ View more details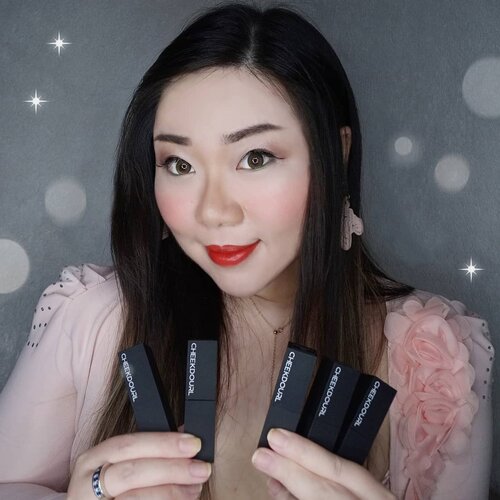 Been trying and enjoying these babies, @cheekdourl_id Amour Velvet Matte Lipstick lately!
Cheekdourl is a Chinese brand (you can check their website
www.cheekdourl.com
) with extensive product variant with luxurious packaging and ingredient list clearly stated in their packaging so i am pretty comfortable to review them ☺️. They currently have 3 different variants of lippies and i decided to try out the classic bullet type (the other two are liquid lipsticks). Although they called it Matte Lipstick, but i would say none of it are really matte, some have velvet finish while the others have satin finish, but i personally don't mind that.
The colors are pretty and mostly quite bright, i find some of the colors are too similar to each other though - hopefully they'd come out with more color choices ☺️. As they are pretty creamy, they are comfortable (you can definitely feel them though as they are not light) to wear for long hours, pigmentation is pretty good but staying power is so so as they do transfers easily, they stain a bit but nothing too major.
Scent wise, they're a bit inconsistent as some has no scent (which i prefer) while most of them has a very tropical fruit scent (it's not a bad smell but i don't particularly enjoy it as i prefer a more traditional fruit scents on my makeup). Overall, pretty nice! Actually pretty amazing compared to the low price range.
And you can even get more discount if you use code CHEE83 when you check out of their Shopee!
I will share more of the packaging etc in the next post, but you can check out lip swatches by swiping the photos.
#reviewwithMindy
#BeauteFemmeCommunity
#cheekdourl
#lipstick
#lipstickreview
#lipstick
💄
#lipstickjunkie
#clozetteid
#sbybeautyblogger
#beautynesiamember
#bloggerceria
#beautysocietyid
#bloggerperempuan
#bbloggerid
#indonesianfemalebloggers
#review
#lipstickaddict
#influencer
#beautyinfluencer
#SURABAYABEAUTYBLOGGER
#endorsement
#endorsementid
#endorsersby
#openendorsement
#itsbeautycommunity
#makeup
#makeupaddict
#makeupjunkie
#girl
#asian
+ View more details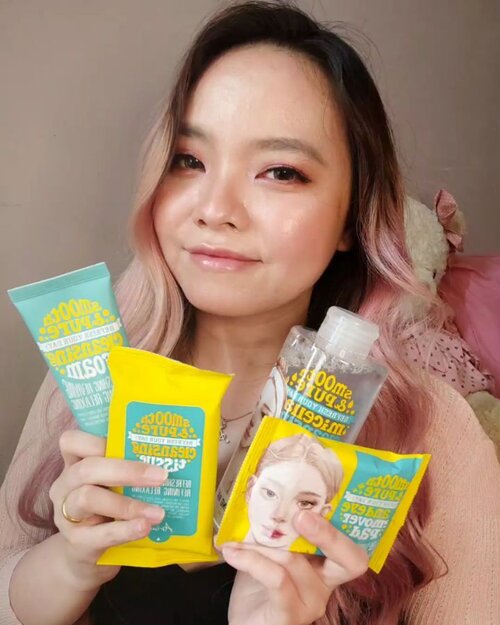 So @sociolla send a package and I decided to try @ariul_id Smooth & Pure Series, ada Lip & Eye Remover, Cleansing Tissue, Micellar Water, and their infamous Cleansing Foam.I have to say I'm in love with all of their products especially Lip & Eye Remover and the Cleansing Foam cos it has such a refreshing and calm scent that makes you smile while washing your face! I know I did, cos it smells SO GOOD! So the foam has Double Bubble System that's able to clean thoroughly even microdust. It also has 100% essential natural oil that can help moisturized the skin. I didn't feel any skin stripping or that squicky clean feeling that can make your skin dry or even damaged the skin barrier..As for the Lip & Eye remover, it's so easy to wipe clean even the most difficult one such as eyeliner and mascara, even glitters. So so amaze!!! The Micellar water is also incredibly smooth and soft to the skin.If you want to try this products, GOOD NEWS! Aku punya 50 voucher with value 30% off (max cashback 15k) untuk setiap pembelanjaan online di website @sociolla. Voucher Code: ARLXSBN100.So, makesure if you want to buy this, use my code to get MORE discount ♥️..
#ariul
#ariulbeauty
#ariulsmoothandpurecleansingfoam
#ariulsmoothandpure
#lipandeyeremover
#micellarwater
#cleansingfoam
#cleansingtissue
#sociolla
#SOCOID
#SOCOBOX
#beautyjournal
#clozetteid
#clozette
#clozetteambassador
#clozettestar

+ View more details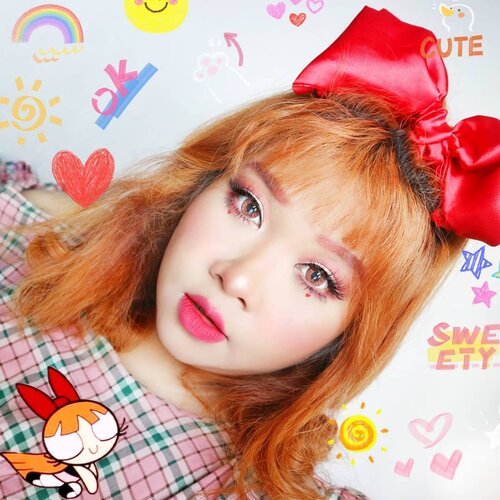 Sugar, spice and everything nice! But whoops! Chemical X was added too 💕✨.
.
.
So my hair turned orange lmao and I just had to! Blossom best girl! I've always want to be her since I was a kid. Here I am! I was also inspired by one of @imawonder
drawing of Blossom! But I didn't add freckles because I don't think it suits me hehe. Her drawing is amazing, go check them out!
.
There are 3 things I had to admit when I do this makeup
First, my skin is acting up, the texture gone so bad so yea, I edited my skin a little.
Second, my concealer is way too light and I did not realize it until I took the pic. Never do ur makeup with lights off okay? 🤣🤣🤣
Third, I actually wore brown contacts, the pink is edited.
Yea I know I cheated a lot but I do this for fun anyway. So yea, I don't look like this in real life. Everyone has flaw. Especially me hahahahaha
#powerpuffgirls
#blossompowerpuffgirls
#instamakeup
#Clozetteid
#selflove
#makeup
#makeuplooks
+ View more details

loading ...
Back To Top