loading...
Search
7 RESULTS FOR AMELITAREVIEWSBEAUTY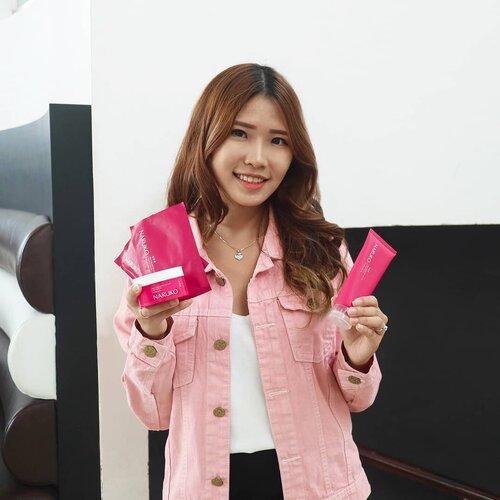 😲Got my face breakout lately, and it's been in a dehydration phase. What a trouble! 😭And it wasn't easy to decide skin care products when you know you need to be extra careful in choosing the right ones. Fortunately, what I just met is @naruko.indonesia (Rose & Botanic series), I tried to read the review from others and said "ok i'll try it" to myself.The cleanser and sheet masks help me a lot! 😱 It feel so fresh, and they nourish my (dry) skin a lot. But more than that, I love the night jelly!!! I didn't expect it is as fresh as it feels to the skin, it consists more water more than other night jelly and that is what calms the skin and makes the skin hydrated without feeling sticky 😍😍 And taa-daa. It's getting better (just used it for a week, I can't say my skin has recovered 100% but there are some complete differences!) Thank you 💕..
#amelitareviews
#amelitareviewsbeauty
+ View more details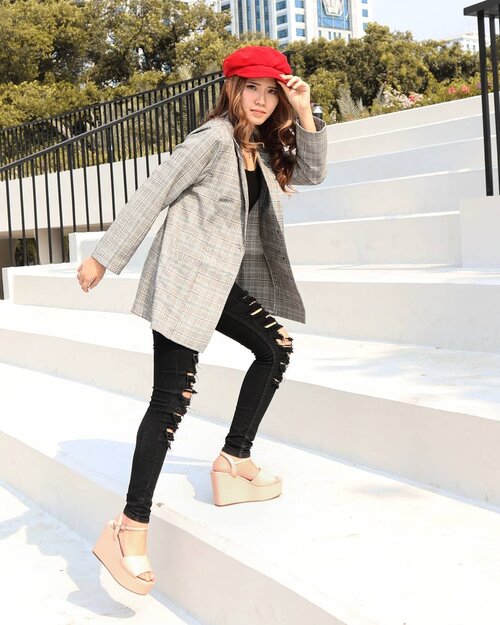 👒
Hats off to those people who would rather look up to their own progress and hard work than the concept of child prodigy, the luck and how it seems.
#EAYwords
Btw, newsboy hat is a must-have item lately, you can pair it up with blazer and jeans to make it in harmony 👌
#amelitareviews
#amelitareviewsbeauty
+ View more details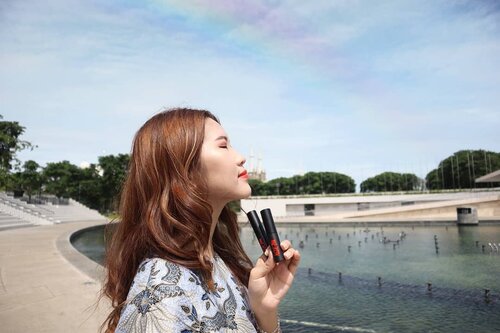 💭If you run a small country, what will be the very first law? Mine will be a word started with 'k'. Guess what..Anyway, I got this Merzy Velvet Lip Tint from @charis_celeb! Truly amazed how a lip tint can be so pigmented, can last for the whole day and is also transfer-proof!@merzy_official
#hicharis
#charisceleb
#merzy
#amelitareviews
#amelitareviewsbeauty
+ View more details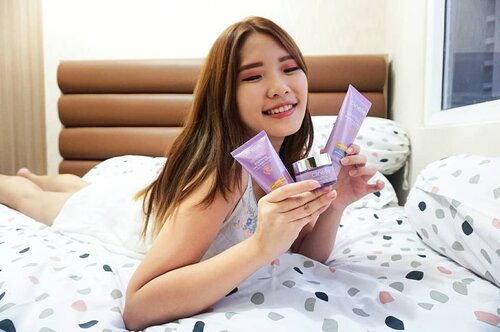 💜
Beauty things are becoming so hype now. Terutama brand skin care, semakin banyak banget sampe-sampe kita suka pusing harus cobain / pake yang mana.
Tapi bersyukur banget, di era teknologi ini, kita dapat dengan mudah mencari informasi sebuah skin care dari pengalaman temen-temen yang udah pake dan juga dari ingredientsnya, tentunya.
Yup, Clinelle Whiten Up ini salah satu juaranya kalo ngomongin tentang ingredientsnya. Dengan 7 NO's yang ada di ingredientsnya, ini jadi super aman untuk semua jenis kulit bahkan untuk kulit sensitif seperti aku (berani ngomong soalnya aku udh coba bbrp minggu). Simak yuk, semoga membantu ya! 😉 Visit
www.amelita.co.id
or click the link on bio! ❤
Thanks @clozetteid & @clinelleid!
#clozetteid
#skincare
#ClinelleXClozetteidReview
#Clozetteidreview
#RadiatetheBrightness
#ClinelleIndonesia
#ProtectandRevive
.
#amelitareviews
#amelitareviewsbeauty
+ View more details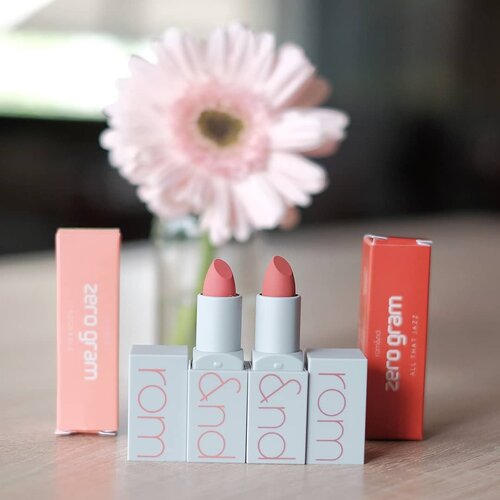 I think each shade of lipstick could be the best thing represents our mood, who agree?.This is my kind of color of Romand Zerogram Matt Lipstick and I got it from @charis_celeb! (directly sent from Korea to my house ❤) Super love how the color easily blends on my lips and is also really pigmented. It's not really dry but it doesn't feel too moist also. The smell is also soft 😍 (who's like me, doesn't like a strong smell?)Anyway I think it is suitable for a daily wear and even though it's not transfer-proof but the texture really will make you feel comfortable as it doesn't make your lips dry..You can buy it using my link
hicharis.net/amelitayonathan
. They're selling all Korean products (I can guarantee they are all original, they shipped directly from Korea also 👀).
#amelitareviews
#amelitareviewsbeauty
+ View more details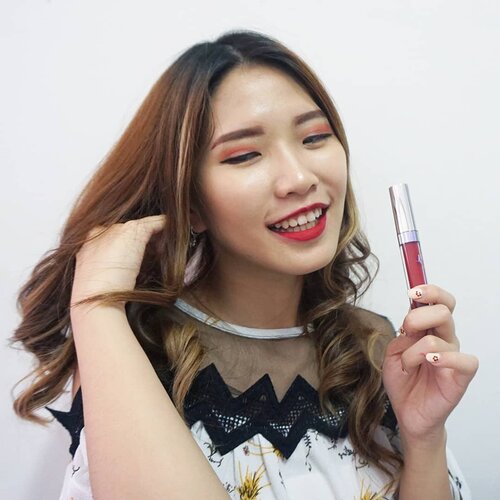 💋Girls should be brave to speak her mind or to tell her different point of view. And dare to always be herself, no matter the swings life could bring her up to 💫
#EAYwords
.Anyway, I know that this is so unlikely for me to apply full lip color like this (I'm an ombre lips lover, if you notice) but.. this time I'm gonna introduce to you this kiss-proof matte lipcream from @maxupcosmetics!You can feel that it doesn't transfer and its not making your lip dry, even though the finish is matte..Other explanation? Just read the whole review on the blog:
www.amelita.co.id
or you can easily tap the link on my bio ❤
#amelitareviews
#amelitareviewsbeauty
+ View more details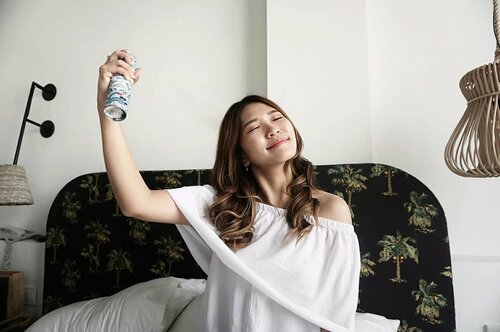 IT'S JUST AMAZING.Was being skeptical about dry shampoo, but finally found out that @colabhairid really could handle the oily hair! 💕Biasanya suka gak pede kalo ga keramas seharii aja, takut bau, takut lepek dan lain-lain. Alhasil meski lagi kecapean atau gak enak badan, aku paksa-paksain keramas.But then setelah bertemu dengan kecintaan satu ini, I was quite amazed! Jadi bisa stay on point meski gak keramas (lagian sebetulnya emang ga baik kan setiap hari keramas) dan jugaa.. it really leaves no white residue. Keren parah 😍And I just love all the fragrance, all feels elegant gitu wanginya. Gak norak. Tapi kalo disuruh pilih 2, aku pilih yg fresh and tropical! (swipe left)Bye-bye oily hair, bye-bye white residue! 👋
#amelitareviews
#amelitareviewsbeauty
+ View more details

loading ...
Back To Top