loading...
Search
315 RESULTS FOR ANNA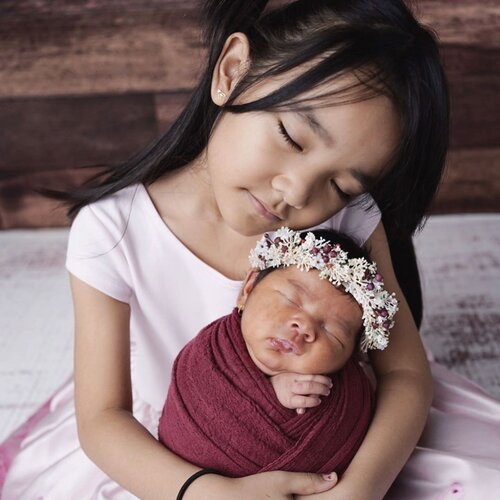 Salah satu yang ku pengen dari foto2 baby
#AdrianaAisha
tuh ya foto bertiga sama kakak2nya.
.
Apa daya si uni bayi
#aairafahima
ga mau difoto heboh nangis, masih strangers anxiety bgt.
Coba swipe deh. Setelah foto ini sukses nangis kejer padahal ibunya ada disebelahnya 🙈
.
Akhirnya puas sama foto kakak
#alikacelina
lagi peluk Anna. Kesampean juga permintaan dia buat gendong adik bayinya 🤣
.
Gak sabar ga share, 😆 ini aku share
#rawphoto
dari mba noe lho @nurullnoe belom di edit aja udah cakep 🤣
.
#ClozetteId
#3littleprincess
#family
#newbornphotography
#newborn

+ View more details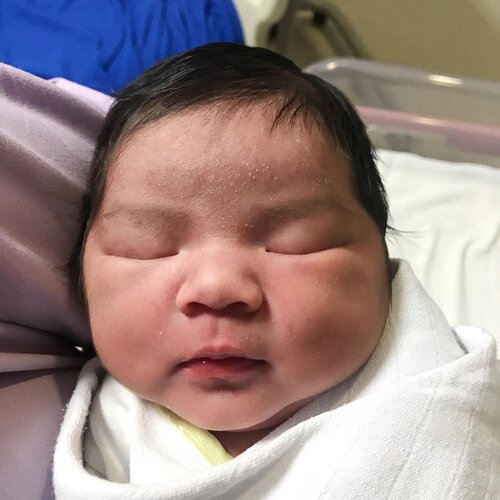 Assalammualaikum, meet baby Anna, adiknya Ina dan Aaira..Telah lahir putri ke-3 kamiAdriana Aisha PuspaningtyasPada tanggal 19 Juni 2020, dengan persalinan normal, dengan berat 3580gr dan panjang 49cm.Semoga Anna tumbuh menjadi seorang anak cantik dan pintar, dengan pribadi soleha. Serta berguna bagi agama, bangsa dan negara.Aamiinn - Ben & Icha-
#clozetteID
#babygirl
#adrianaaisha
#newborn

+ View more details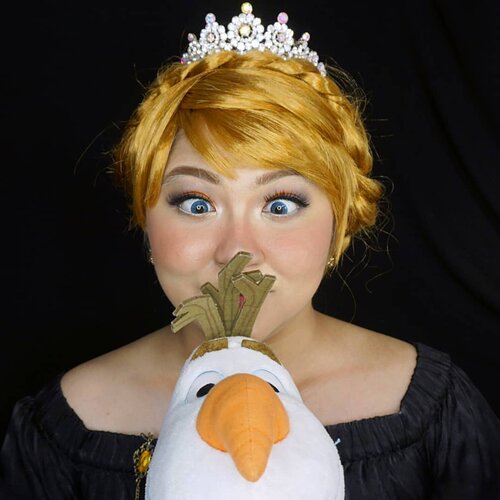 + View more details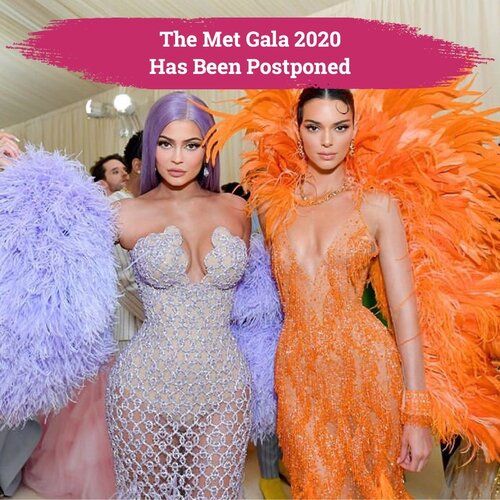 This year's Met Gala postponed due to corona virus pandemic😢.Salah satu ajang fashion tahunan terbesar ini tidak jadi diselenggarakan pada 4 Mei mendatang demi mencegah penyebaran virus corona..Met Gala 2020 yang tadinya akan diselenggarakan pada 4 Mei ini mengangkat tema "About Time: Fashion and Duration" dan dituanrumahi oleh Meryl Streep, Emma Stone, and Lin-Manuel..Belum ada kepastian kapan Met Gala 2020 akan gelar tahun ini. Kabar mengenai penundaan Met Gala pertama kali diumumkan oleh The Metropolitan Museum of Art, tempat di mana Met Gala diadakan setiap tahunnya, dan telah dikonfirmasi oleh Anna Wintour..📷 @themetgalaofficial
#ClozetteID
#TheMet
#MetGala
#MetGala2020

+ View more details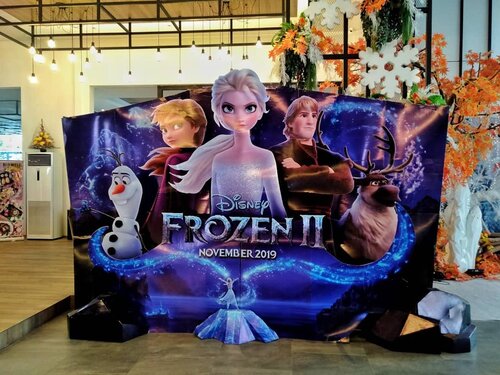 Akhirnya aku tahu SAMANTHA itu siapa? Hahaha saking penasarannya sama rang-orang yang spoiler siapa itu samantha, kenapa disebut olaf dalam film
#frozen2
ya udah, aku tonton aja filmnya sampai habis. Bener-bener sampai layarnya berubah hitam dan keadaan studio sepi, tinggal kita doang 😆.Namanya penasaran kan harus dituntaskan ya? Hehe... Mungkin si crew bioskop mikirnya, "nih orang nungguin apa sih kok gak keluar-keluar. Jangan-jangan masih mau foto. Masa iya sususan tim produksi nya juga ditonton sampai lengkap." 😂 Biarin aja, yang penting kepo ku tentang samantha terbayarkan 😆.Dan satu hal yang aku dapat setelah nonton
#frozen2019
adalah, masalalu itu harus diselesaikan. Bukan diabaikan sampai merusak jalan masa depan...eaaaa.Udah deh, ini tuh nggak ada sangkut pautnya sama mantan. Cuma pelajaran hidup yang emang berhubungan dengan MASA LALU 😋.Jadiii... Yang belum nonton dan penasaran gimana kisah Anna dan Elsa setelah dewasa dalam film
#frozen
❄️ , ya udah, buruan ke bioskop dan tonton filmnya sampai puas. Atau kamu bisa baca
#reviewfilm
nya dibawah ini ya. See you bye bye 👭_
bit.ly/frozen-2019_
#heizyi
#clozetteid
#famjam
+ View more details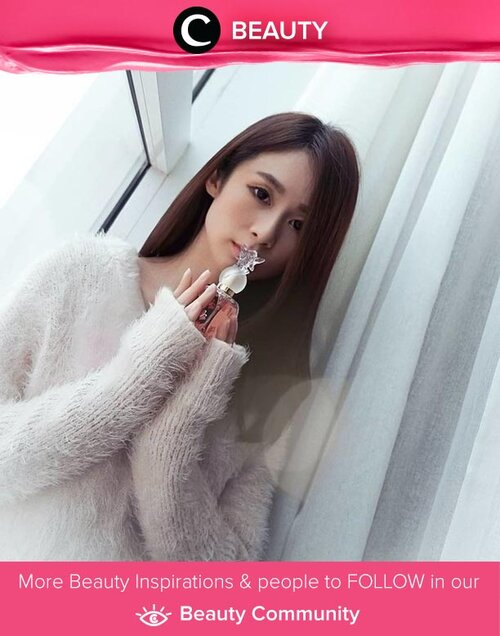 New perfume by Anna Sui: Serenity Wish. It's calming and refreshing with Lemon, Apple, and Sea Air Accord as the top notes. Image shared by Clozette Ambassador @silviamuryadi. Simak Beauty Update ala clozetters lainnya hari ini di Beauty Community. Yuk, share juga beauty product favoritmu bersama Clozette.

+ View more details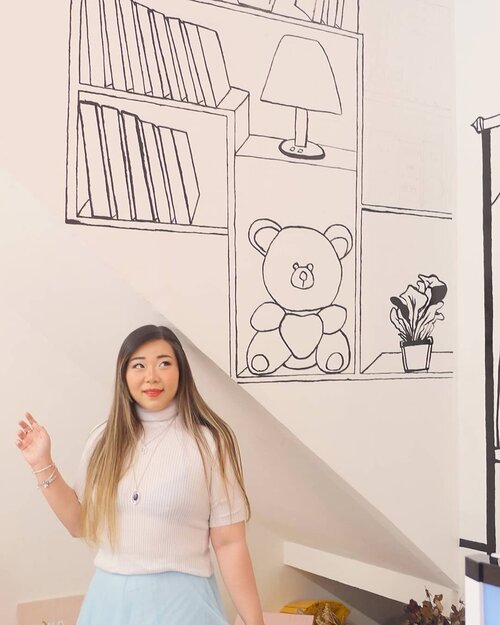 + View more details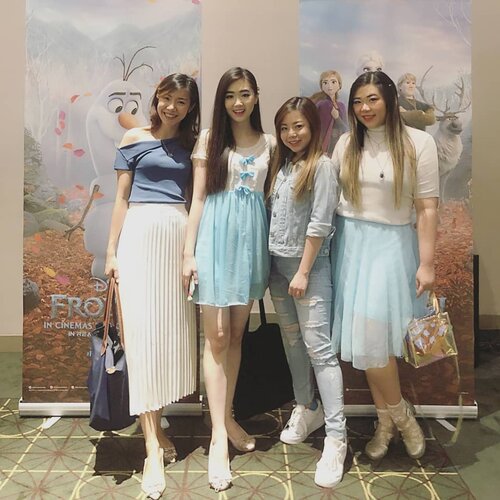 + View more details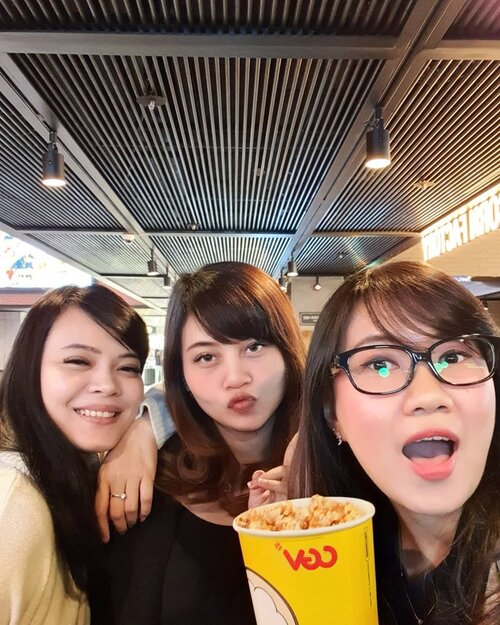 + View more details

loading ...
Back To Top