loading...
Search
15 RESULTS FOR ARTEMIS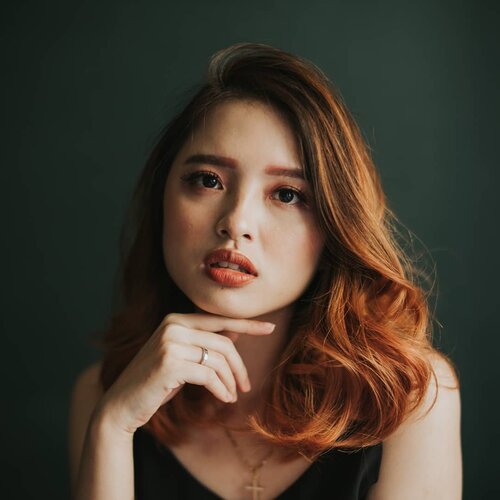 + View more details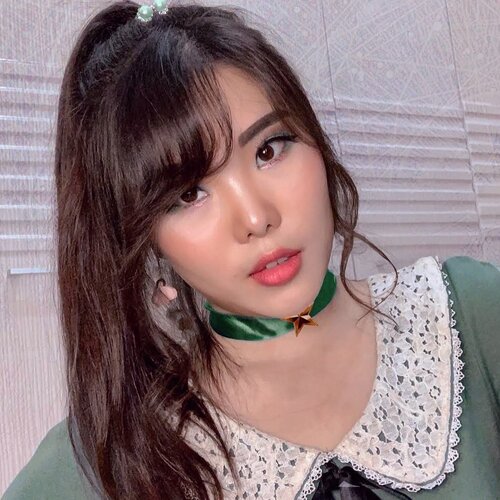 Siapa ini? 😂.
(Swipe left aja ya 😉).
.
.
Fun collaboration with amazing girls here, reminiscing our good old days watching Sailormoon :
1. Mindy (@mgirl83) as Sailor Moon.
2. Aiyuki (@aiyuki_aikawa) as Tuxedo Mask.
3. Ine (@inegunadi) as Luna.
4. Bella Sandra (@bellasandraa_ ) as Artemis.
5. Anita (@anitaa_bee ) as Saturnus.
6. Leonita (@leonita_wenny ) as Merkurius.
7. Lena (@magdalena_bhe ) as Venus.
8. Ochix (@ochix_zakiyah ) as Mars.
9. Chelshea (@chelsheaflo ) as Jupiter.
10. Gadis (@gadzotica ) as Pluto.
11. Angelika (@banieun08 ) as Pluto.
12. Ryan (@hincelois_jj ) as Uranus.
13. Vallerine (@vallerinechristaballe ) as Chibiusa.
14. Auzola (@auzola) as Serenity.
15. Yunika (@yunikatartila ) as Princess Ceres.
.
.
#sailormoon
#sailormoonmakeup
#sailormooninspired
#sailorjupiter
#sailormooncosplay
#ClozetteID

+ View more details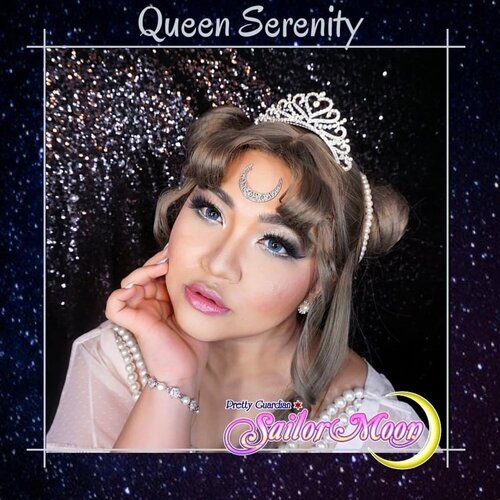 + View more details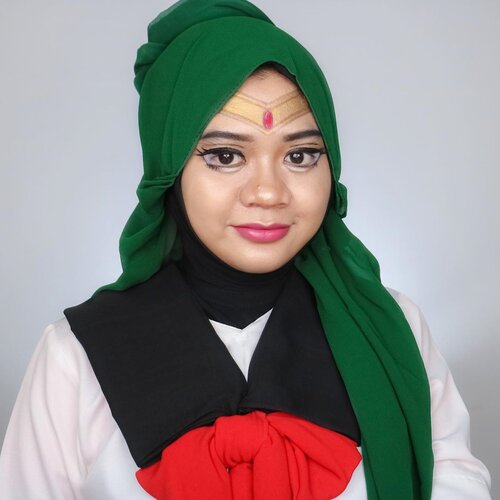 Yuhuuu akhirnya bisa posting collab makeup bareng temen-temen lagi~
Kali ini temanya Sailormoon dan aku jadi Sailor Pluto. Keliatan kan dari baju dan warna hijabnya? Disini aku terapin anime eyes walaupun nggak mirip banget sama matanya Setsuna Meioh. Banyak banget tantangannya bikin anime eyes karena harus enlarge mata 2x lipat sedangkan space mataku ya segitu aja 😂.
Btw, cukup puas sih sama outfitnya yg aku create pakai jilbab biar keliatan kaya outfit sailormoon. Sailor Pluto juga princessy elegan gitu kan, posenya ngikut deh 🙈.
Gimana nih makeup Sailor Pluto-nya, berhasil nggak? Kalian suka karakter Sailor Moon yg mana?
The full lineup :
1. @inegunadi as Luna
2. @mgirl83 as Sailor Moon
3. @aiyuki_aikawa Tuxedo Mask
4. @auzola as Serinity
5. @bellasandraa_ as Artemis
6. @leonita_wenny as Merkurius
7. @ochix_zakiyah as Mars
8. @vallerinechristaballe as Chibiusa
9. @chelsheaflo as Jupiter
10. @magdalena_bhe as Venus
11. @gadzotica as Pluto
12. @banieun08 as Neptunus
13. @yunikatartila as Ceres
14. @hincelois_jj as Uranus
15. @anitaa_bee as Saturnus
#sailormoon
#sailormooncollab
#thematiclook
#sailormoonmakeup
#animemakeup
#sailormooninspired
#sbybeautyblogger
#beautefemmecommunity
#indobeautygram
#bbloggerid
#beautybloggerid
#influencerindonesia
#influencersurabaya
#surabayainfluencer
#makeup
#beauty
#clozetteid
+ View more details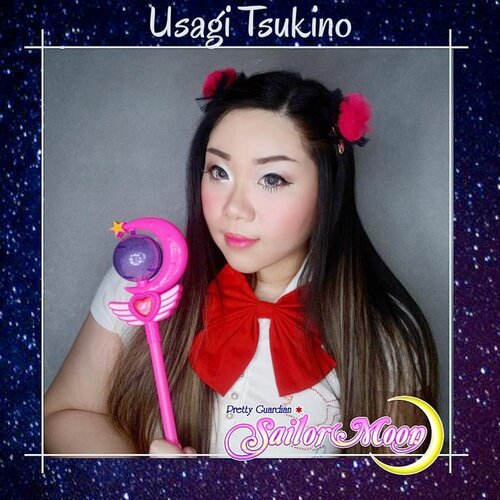 + View more details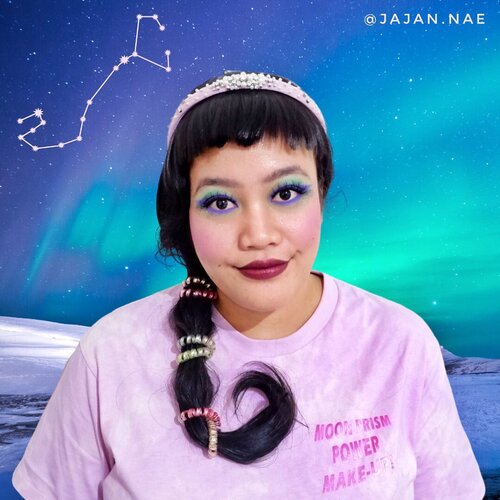 Halo, kali ini aku ikutan makeup collab bareng @pkubeautyblogger dengan tema ZODIAC MAKEUP 😆 Awalnya bingung mau bikin apa, teru terinspirasi sama kisah Artemis dan Scorpio, jadilah begini 😅
.
Artemis is the Greek goddess of the hunt, the wilderness, wild animals, the Moon, and chastity. Kebayang kaya dark moon princess, dengan rambut semi kepang ala capit kalajengking haha! But still pastel yaah karena scorpio gak black heart ❤ just our lipstick 💄 Oh ya, bonus scorpius constellation di langit malam 😂
.
Aku bakal cerita sedikit Legenda Scorpio yah! ♏️
.
Scorpio, in Greek Mythology, comes from the story of Orion. This giant of a man was the son of Poseidon and Euryale, and was also said to be the most handsome man alive. He and Artemis were hunting partners.
.
This made her brother, Apollo, jealous. He went to Mother Earth and asked her to create a giant scorpion, which then stung and killed Orion. Zeus placed both of them in the heavens as a constellation. Scorpion is a pretty big constellation. The bright star, Antares, is the Scorpion's heart.
.
Btw gw sebenernya pakai kaos Sailor Moon, you know lah galaxy banget kan 🎉
.
@pkubeautyblogger
#pkubeautyblogger
#pkubbmakeupcollab
#zodiacmakeup
#zodiacmakeuppkubb
.
.
#fantasymakeup
#scorpiomakeup
#makeupart
#ClozetteID
#rainbow
#rainbowmakeup
#makeuplover
#beautybloggers
#beautyvlogger
#beautycreator
#cutemakeup
#colorfulmakeup
#zodiacsigns
#zodiac
#scorpiozodiac
#scorpiosign
#scorpiomystique
#artemis
+ View more details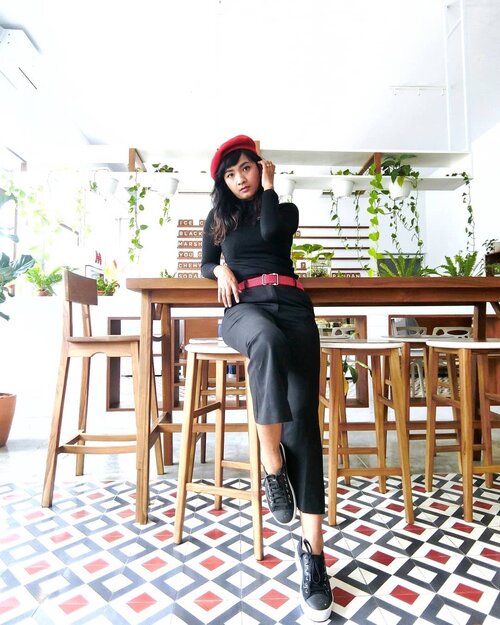 + View more details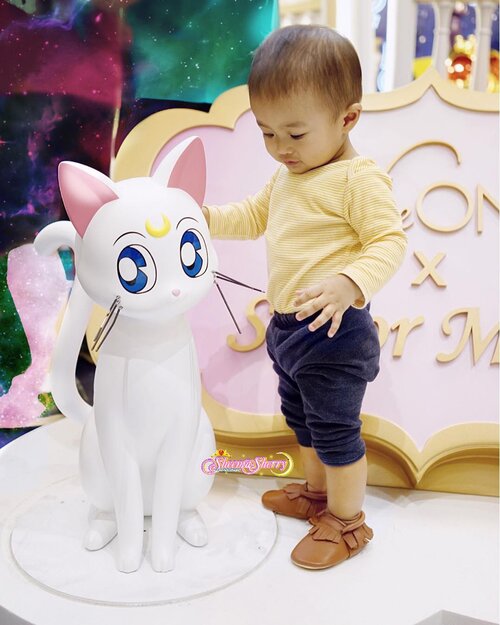 Zayden was so happy to meet Artemis! He kept saying "Kaaaatt!!! Kaaaat!! Kaaaaat!!" while rubbing Artemis. So sad that we couldn't stand there forever so we had to take him away from Artemis. and... he cried :( he cried while kept pointing to Artemis, saying... "Kaaat.. 😢... Kaaat... 😭" *actually Mom & Dad were worried about those metal whiskers!! they seemed sharp! 🗡🗡🗡🗡*.We're sorry, Zayden, seems you really like Cats, especially Moon Cats, eh? 😸🌙 Why? Because we are
#MoonFamily
🌙 ? 😆💖🌙..
#sailormoon
#prettyguardiansailormoon
#lunaandartemis
#artemis

+ View more details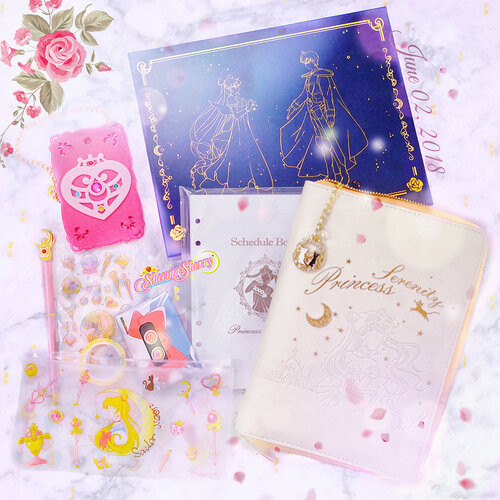 In the very little spare time I have from being a Mom, I always wish I can manage to do journalling. I love writing about ideas [ideas, not the dear-diary-today-I... thing anymore], because writing (especially on paper) is one of my therapies for so long. It helps me get to know myself better, and keep the ideas that popped in my head to be read later again and again for me to reflect.🤗💖
.
My Husband Prince brought this Princess Serenity Planner (and it's friends) when he came home from work yesterday 😻💖, and he said he hope I'd be more motivated to [spare some time to] write if it's on a very Special Planner, so that I can store and share my ideas which in shaaallah may be beneficial for others too. Aaamiin 🤗🤲🏻🌸
.
Coming with this Planner is the very pretty Moon Stick Pen, Luna&Artemis Planner Chain, Sailor Moon Washi Tape, Stickers, and Pencil Case — to compliment the journalling journey! And also a card holder because in HK we always use card anytime anywhere. .
I literally was crying in happiness while opening these one by one. He indeed always knows how to make me feel happy and special 🌸🌸🌸 @zenkih , Alhamdulillah!
.
.
#2june2018
#bujo
#bulletjournal
#sailormoon

+ View more details

loading ...
Back To Top