loading...
Search
119 RESULTS FOR ARTWORK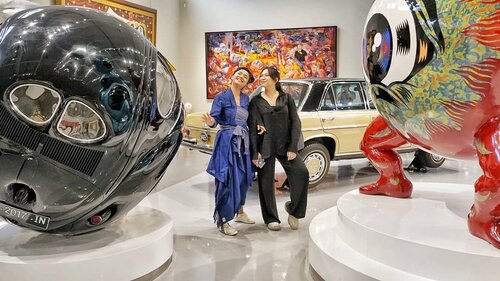 + View more details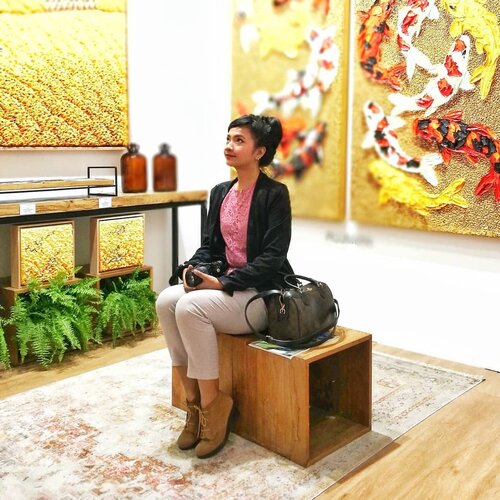 Jak-ART-a
Art Jakarta, 30 Agustus - 1 September 2019 (JCC Senayan)
.
.
.
Kenalan sama new playground, gangguin @hdjasmoro & @eugene.th kerja hari minggu lalu 😝 kenalan sama banyak orang baru di luar circle ..
.
.
.
Gede banget sih ini eventnya diadakan di 2 hall di JCC .. gak berasa sudah berapa km jalan kaki sambil menikmati sekitar 💙 sedikit instalasi tapi buanyak banget artwork yang bikin WOW banget lihatnya .. Seru banget ngeliatin pecinta seni yang excited untuk meminang artwork, banyak banget yang sudah ditempelin stiker merah (artinya SOLD) .. dan harganya sangat mahal 💙 apresiasinya tinggi sekali 😍 exciting ya! .
.
.
Ada banyak cerita yang bikin merinding juga .. mulai dari kabarnya ada artwork kecil bernilai ribuan USD yang petjah 😱 .. ada instalasi kaca bening yang setiap harinya ada aja yang pecah karena pengunjung gak aware sama sekitar (yang ini memang sengaja seperti itu untuk mengingatkan kita biar peka sama sekitar, dan besoknya diganti..) .. ada banyak spot interaktif yang ngantrinya puanjang 😝 .
.
.
Well ... Jadi penasaran Agustus 2020 nanti @artjakarta bakalan nampilin apa saja ya 😍
.
.
.
Singkat cerita .. gak sabar nungguin artwork apa saja yang akan muncul di @tumurunprivatemuseum & @alkisah.rasa 🙌😋
.
.
.
#clozetteid
#Lifestyle
#artjakarta2019
#art
#artjakarta
#eventjakarta
+ View more details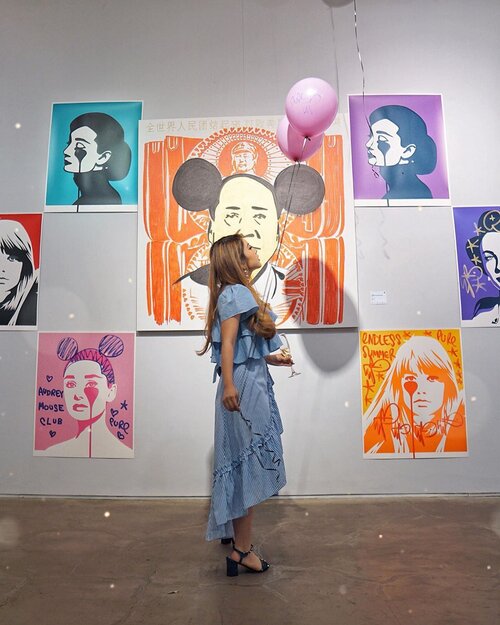 + View more details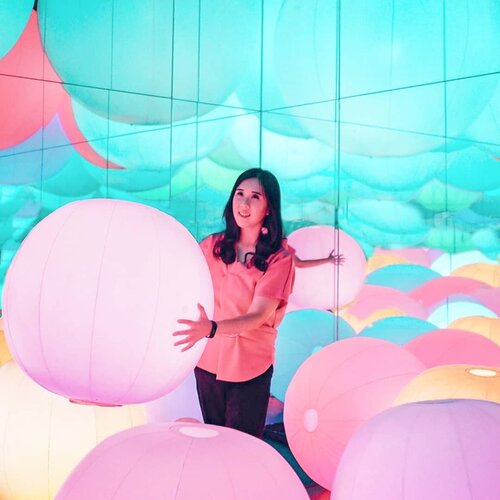 + View more details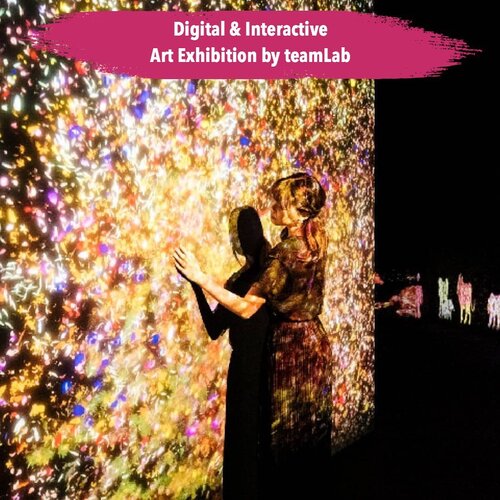 Coming soon! teamLab Future Park, interactive art exhibition dengan 5 jenis artworks:sliding through the fruit field; grafitti nature: lost, immersed and reborn; sketch aquarium; light ball orchestra dan animals of flowers, symbiotic lives..teamLab Future Park akan diadakan di gandaria city mulai tanggal 24 Juni 2019..Yang gak sabar ingin coba mana suaranya?.📷 @futureparkjakarta
#ClozetteID
#futureparkjakarta
#teamlab

+ View more details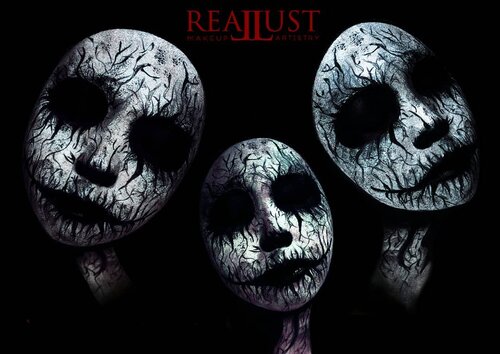 Pembicaraan singkat dalam sebuah sesi : .💬Murid : 'bikin ini susah nggak kak?' 💬Saya : 'nggak sama sekali. Justru ini kreasi yg paling mudah'💬Murid : 'kok kayaknya susah ya kak?....'💬Saya : 'Iya, yg susah adalah bagaimana mengekspresikan seluruh emosi, luka, dan passion yg berkecamuk, intinya setiap karya yg kamu hasilkan harus memiliki jiwa, harus bernyawa. Itu baru seni. Kalau tak memiliki makna, itu bukan seni namanya. Seni itu harus bisa dirasakan'.💬Murid : 'caranya gimanya kak?'💬Saya : 'just follow your heart. Feel your emotions, and paint!'.I can say this is the most easiest and the hardest facepainting creation. I just need to play around with black and white facepaint and put on my face. The hardest part is to express the wounds from the demon inside through every random line that full of emotions. I have to express and shows the emotions through the line - show 'that worse feeling' of being broke, create the nuance, show the pain, and every details trying to tell the world that its ok to being broke. As long as i give an impact to everyone, through my spirit, artwork, passion, and life's story..Gloomy Sunday, 23.35Paint the palette black and gray..Stary-Stary Night (a song for my muse, Vincent Van Gogh) resound in my room. Without the light. Nothing more comfortable than to stay in the darkness - all alone. Because inspirations and ideas just pop-up when i'm alone. I fell in love with solitude. Hiraeth. A loner. I don't like crowded place - At all. It makes me feel dizzy, and then i feel like i lost myself. And i will look like a grumpy cat behind my fake smile..REALLUST MAKEUP ARTISTRY[ I N N E R D E M O N ].They say don't let them in. They say it won't be hard. But when i'm turn away, the demon seems to stay.Angel please keep on fighting. Angel don't give up on me today.'cause the demon stay all there, they just keep fighting. The Demon don't play by the rules...
#Beauty
#fashion
#style
#sfxmakeup
#artist
#art
#facepainting
#specialeffectmakeup
  #モデル  #メイク  #ヘアアレンジ  #オシャレ  #メイク  #かわいい 
#instastyle
#girl
#beauty
#kawaii
  #コーディネート  #ファッション  #コーディ  #ガール
#clozetteID
#specialeffect
#SFXartist
#makeup
+ View more details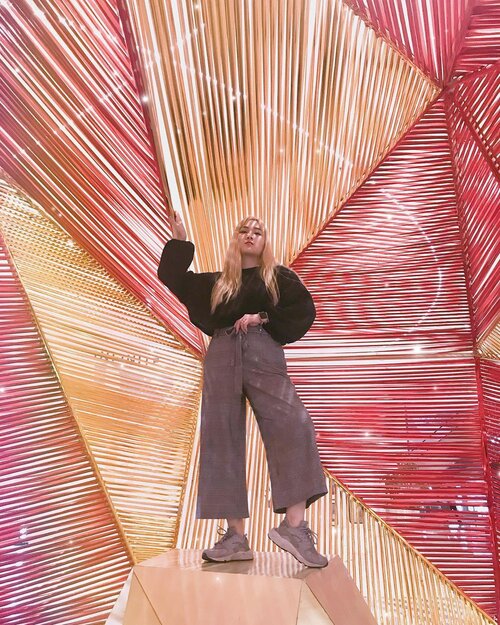 + View more details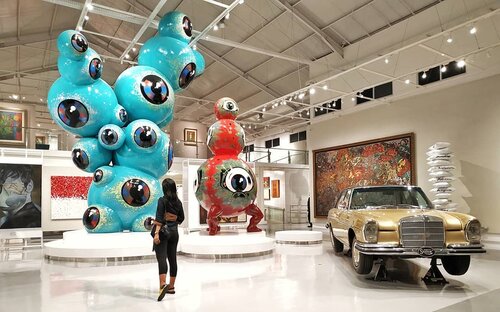 #MondayMantra
Lakukan apa yang kamu suka, selama itu positif dan berguna buat orang banyak!
Hehehehe...
Itu yang Sopiah tangkap dari @tumurunprivatemuseum ini ... No wonder banyak karya senin bernilai tinggi yang ada di sini. Senada dengan penampakan kantor pusat Sritex yang menunjukkan bagaimana owner hobby mengkoleksi artwork .. Hobby ini tentu juga mendatangkan kesenangan bagi millenials kan? Dan berguna untuk publik.. It's open for public tapi by appointment ya.. Dibangun dalam waktu yang cepat, can't imagine lah gimana kerja kerasnya para arsitek, designer dan kurator, dan gak ketinggalan owner, dalam mewujudkan museum keren ini!
And not to mention .. Tidak sedikit juga pengunjung yang kabarnya banyak bandel menyentuh karya seni di dalam sini 🤦‍♀"ah lupa.. Habis gemes cantik banget" 😳
Dengan appointment dari pengunjung dibatasi 40 orang sekali visit, dan sehari bisa ada 4 group saat weekend, Wooww.. Can't imagine juga lah gimana Mbak Sari meng-guide mereka berkeliling! Awesome!
Cerita lengkap tentang menjelajah Museum Tumurun ini sudah ada di blog! Sudah menjelajahi semua sudut gedung ini.. Lantai 1 .. Lantai 2 .. Hingga rooftop tempat kami dijamu makan malam ... Thank you, Tumurun .. For having me 🙏😍
#clozetteid
#clozette
#clozetteco
#lifestyle
#lifestyleblogger
#tumurunprivatemuseum
#tumurunsolo
#artwork
+ View more details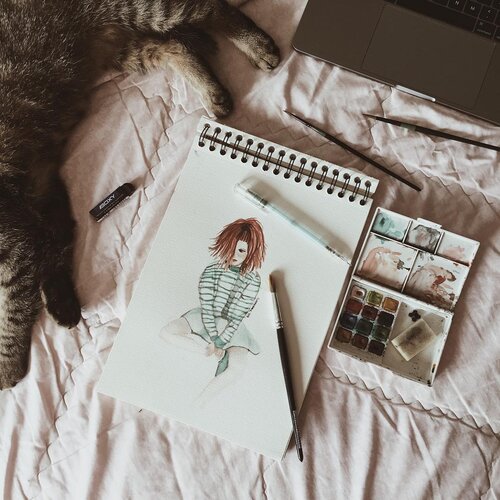 + View more details

loading ...
Back To Top