loading...
Search
139 RESULTS FOR ARTWORK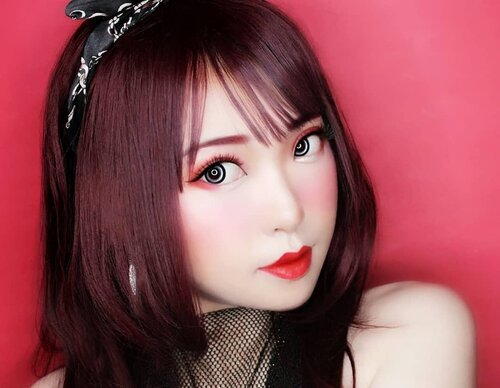 If she's a amazing, she won't be easy. If she's is easy, she won't be amazing..✨️ Happy International Women's Day ✨️.As a woman, being productive and passionate is my number one priority. For me, Success is about how i influence and inspire people through my artworks, my passion, my work-ethic, and my life story..A message from me for a woman : Be like a diamond, rare and precious. Don't be like a stone, found everywhere. Don't be a woman who needs a man. Be a woman a man needs. Be passionate, Dream, Work hard, and believe in yourself. Be independent and stand for yourself. .Dear man, please remember this :If she's a amazing, she won't be easy. If she's is easy, she won't be amazing..Now you get the point? Just same as diamond, good woman formed under pressure, but she fight to stand up for herself, she heal the wounds inside her, she keep on fighting for her dreams no matter how many nights she's crying for her dreams. She survive through the silent battles she's fought, and thousand times she wipes her tears to rise again in every downfall.. Dear man, this kind of woman is rare, if you found her, love her heartilly, love her inner-self, love her wounds, love her imperfections, be her number 1 support system, and try to understand her tears everytime she say 'don't worry, i'm ok'..- AIYUKI -...
#internationalswomensday
nday
#womanspower
#woman
#classy
#fashion
#makeup
#可愛い #かわいい #ギャル
#kawaii
#beauty
#モデル  #メイク  #ヘアアレンジ #オシャレ  #ファッション #ガール #かわいい #ヘア
#hairstyle
#hair
#ヘアケア #ヘアスタイル #スタイル
#ootd
#美人
#makeupoftheday
#ギャル #ギャルメイク
#clozetteid
#jakartabeautyblogger
#internationalwomansday
+ View more details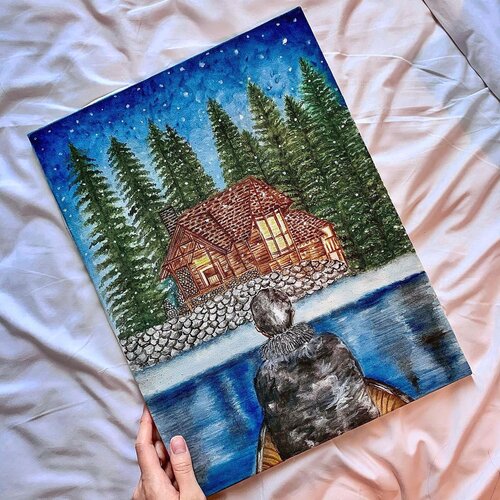 First post in 2021.Just want to express how much I miss exploring the world and blending with the nature 🌲, so I decided to make my brushes & paints useful again after years.Well, life is just like a canvas. You can just let it blank and leave it useless or you can put some strokes and colors on it although you may not sure how the result is.You take 100% responsibility to it because it's yours.We only have one canvas after all. What you're going to do with it? 😄.Check out my recent IG Story to get your
#MagicWords
in 2021 ! HAPPY NEW YEAR FOR YOU & BELOVED ONES! 🎉Btw, can you please help me suggest the title for this painting ? 😄✨
#happynewyear2021
#yearofblessing
#happynewyear
#artwork
#painting
#ClozetteID

+ View more details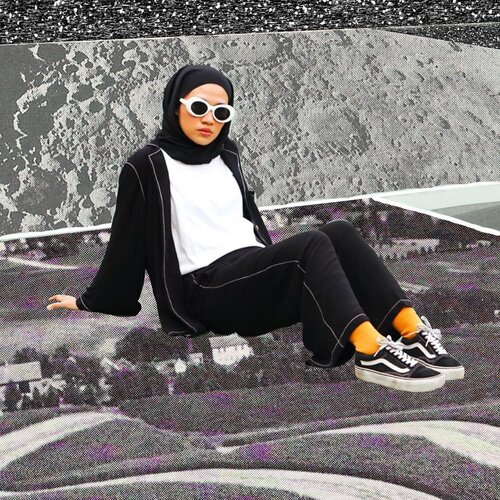 + View more details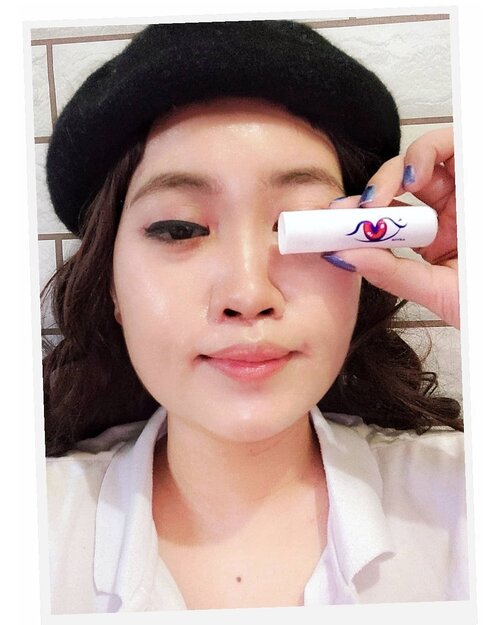 💄Nivea lipcare exclusive edition created by @realllllmino of WINNER
Mino as @niveakorea N-Creator. he designed the packaging. I love his artwork 💋 the design of the packaging is so so pretty, eye-catching and colourful! #MinoXNiveaThis RED variant (Mino's pick) smells like strawberry, super hydration, moisturizing, natural tint, suitable for daily use 💙I'm in love.

+ View more details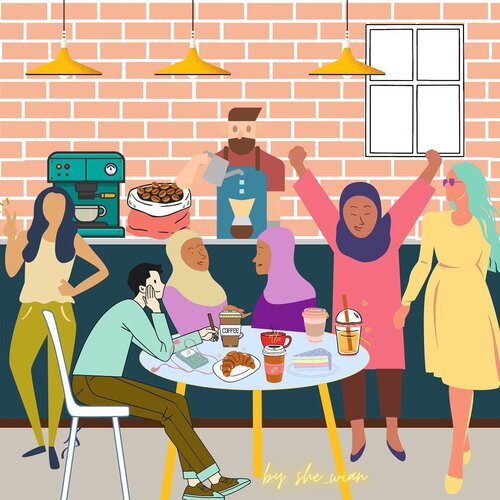 + View more details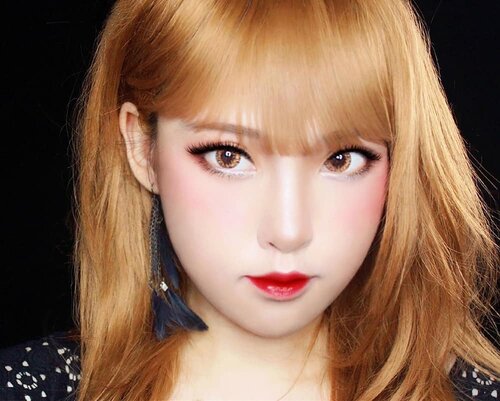 I've tried my best to prepare myself for higher education. i'll focus on my study in the future. I don't think i have enough time for everything that makes my daily schedule became super-hectic. But don't worry, i'm still an artist, and i'll became more productive to make an artwork. My field of study is still about art, and ofc my thesis too..I'm so excited to enter a new university, meet new people from other country, meet professor to guide me, find an international community and explore the ideas. I do really hope, my journey become an international artist will bring me to the next level. I've been through so many experiences that makes me feel so excited to make an artwork with 'international taste'. Several have been exhibited in International media and TV. .I'll work harder!.....
#Art
#Artist
#JapaneseStyle
#JapaneseMakeup
#Gyarumakeup
#GyaruGal
#Gyaru
#makeup
#可愛い #かわいい #ギャル
#JapaneseBeauty
#kawaii
#beauty
#girls
#fashion
#harajuku
#cchanelbeautyid
#japan
#モデル  #メイク  #ヘアアレンジ #オシャレ  #ギャルメイク #ファッション #ガール #かわいい
#clozetteid
+ View more details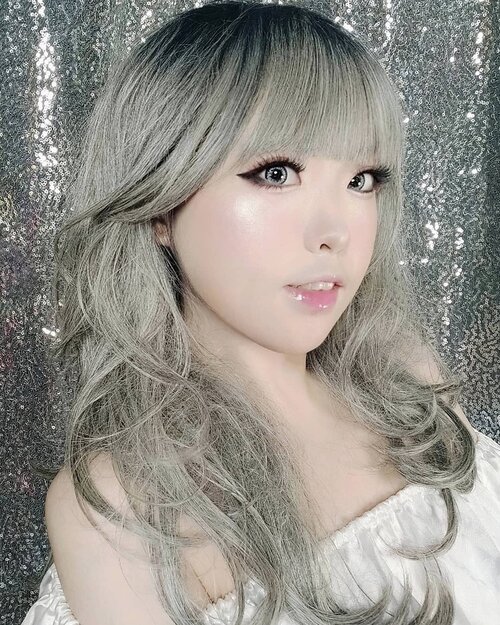 It seems like my signature makeup will fit perfectly for wedding makeup. It will keep you looking flawless - just focus on eye makeup & natural-glowing skin..*Tbh, i don't have an interest to get married in my 20's or early 30's bcs i'm too focus to improve myself & carreer. I don't think i have a time for romance. But if someday i decide to get married, i'm sure i'll do my own makeup & hairstyle, design & make my own wedding dress, write down the rundown, ask my sister to make a wedding cake (she is a professional chef & cake-art decorator 😘).My experiences tell me much about it all. I just need an event organizer to help me during the party 😌btw, garden party always be my fav one, with the closest family and friends. It's kinda private bcs i don't like too many guest. Such a waste if i invite too many people but i don't really knw them well. .I'll sing ballad love-song for my husband to be. 'You're the Inspiration' by Chicago (1984) is on the top on my list. Tbh, i have a high standart for a man i want to live with. Beside good looking, someone who will support me for everything i do, has a sense of art too, a deep thinker and open minded person. So, we can share about everything & make an artwork together. I don't want wasting time to have a small talk with wishy-washy kind of person. Career is my number one priority. I'll never trade every second of my life by living a fake love-live or be with someone that's not educated enough..I don't like a 'normal-boring' life like getting married-having baby-raise the kids-etc. I'm not gonna say it's wrong. Not at all, all people has their own choice, right? But i don't want to have that kind of life. Don't judge me bcs of my own choice. As an artist, i have my own life-goals, i prefer to live my life to th fullest & inspire the world with my artwork &ceativity.If someday i find someone who fill my expectations, has similarities and same way of thinking, i'll have no hesitation to living a marriage life and write down our planning to inspire others. But if not, it's not a big deal too. I never afraid to be alone. I enjoy it because i'm focus on what i can do to inspire others and living my thousand dreams
+ View more details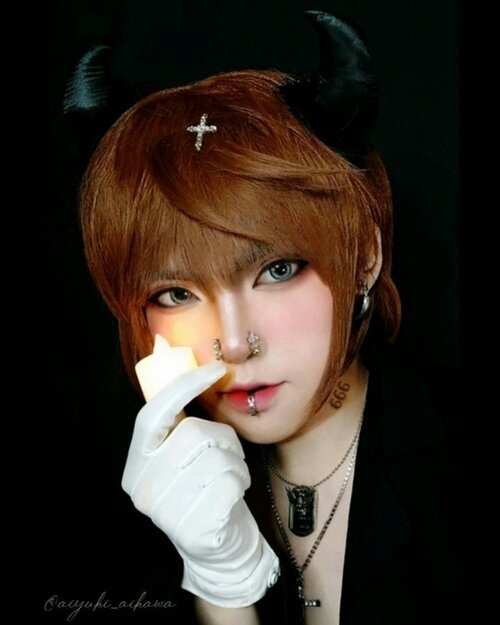 I've promised i'll tell you about my Lucifer's Makeup, right? .I need 1 hour to create this kind of makeup. Just using foundation, eyeliner, liptint, contouring and monochrome eyeshadow. Other than that, a skill, an intuition to create the image of Lucifer in my imagination. I have to create such a handsome face and evil side at the same time - so, my Lucifer will look so manly and elegant, so classy and dark. .Dangerous, but you want to down on your knees. Just like your feeling towards Demon : hate, but you never stop falling for them because they offer a worldly pleasure. It's not only about sex, but money, grudge, and everything that keeps you insane..As an Artist, concept is a MUST. And i'll put all my heart during execution, so don't ask me why i'm too serious if we talk about Artwork and originality. There is a pain, there is an effort behind every artwork i've made. There is no shortcut. There's a tears if i'm failed to give a soul into every role i play. I'm not lying. But as a perfectionist and detail-oriented person, i'll start from beginning again until i feel right. So you will enjoy the best from me, or i'll feel so guilty if i can't give my best artwork..Promise me : DON'T call me an artist anymore if i can't bring a nuance to my artwork. Promise me, DON'T call me an artist if i don't put my heart into it, DON'T call me an artist if i forgot to put my soul into every character i play. I dedicated my life for Art, i live because of Art. So, i better lose my soul than lose my intuition and sensitivity. A 6th sense to catch the meaning of every dark corner that normal people can't see..Stay tuned for the other madness, my beautiful creature ❤️ i promise i'll always improve my skill, my creativity, my quality, and everything.....
#Gyarumakeup
#GyaruGal
#Gyaru
#makeup
#可愛い #かわいい #ギャル
#JapaneseBeauty
#osharekei
#makeup
#kawaii
#kawaiigirl
#beauty
#style
#fashion
#harajuku
#イケメン
#japan
#モデル  #メイク  #ヘアアレンジ #オシャレ  #ギャルメイク #ファッション #ガール
#visualkei
#男性 #おしゃれ
#devil
#demon
#clozetteid
+ View more details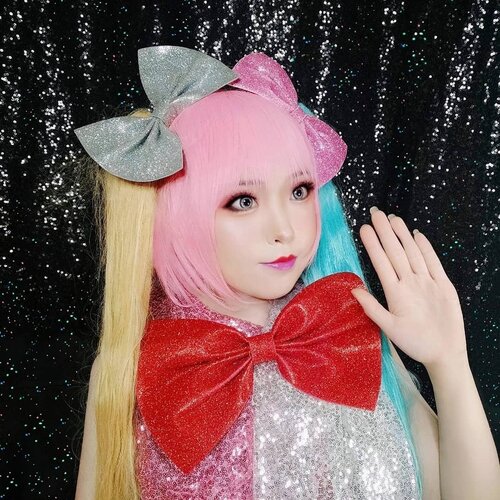 "As long as you can find yourself, you'll never starve." - Hunger Games, page 52, Chapter 4..However, it figuratively serves as a philosophy that will provide the key to success. Journey is one of discovering our true identity, which involves a balance between our stoic determination and our emotional side..I always tell the world through my autenthic style, my artwork, my passion and my spirit about TO BE YOURSELF. Why don't you just be yourself? No one can help but admire your spirit! I never hesitate to be myself. NOT AT ALL. I'll share what i feel, i'll do what i like, as long as it's positive. So, no one can control myself, my style, my passion and my life. This is the key to have an authentic-self..When you find out your true idendity, you will find what you want in your life, let's say : life-goals. You'll know what's your passion, what's makes you turn-on. I already found it since i was a baby! Yes, that's why i dedicated my whole life for ART. I learn everything about art : writing, drawing, singing, painting, photograph, etc. My 6th sense help me to feel every details, make a beautiful artwork even the dirty corner that normal people cannot see..This style inspired by Capitol's Citizens from Hunger Games, but i gave a bit sense of pop style of Harajuku. Can you feel it? Hahaha. Capitol's citizens and Harajuku style has a similarity. Yas, a sense to 'Mix&Match' (from top to toe : hair, makeup, outfit). That's why i combined them. As you can see, it became my autenthic style..So, what's your autenthic style? Just be brave to be your own-self yah! Oh, swipe left to see the other district's makeup created by my beautiful ladies ✨️👉..
#hungergamescollab
#hungergamesmakeupcollab
#Capitol
#Gyarumakeup
#Gyaru
#makeup
#可愛い #かわいい #ギャル #原宿
#HarajukuGirl
#osharekei
#makeup
#kawaii
#kawaiigirl
#beauty
#style
#girls
#fashion
#harajuku
#モデル  #メイク  #ヘアアレンジ #オシャレ  #ギャルメイク #ファッション #ガール #かわいい #おしゃれ
#clozetteid
+ View more details

loading ...
Back To Top