loading...
Search
38 RESULTS FOR AVEENO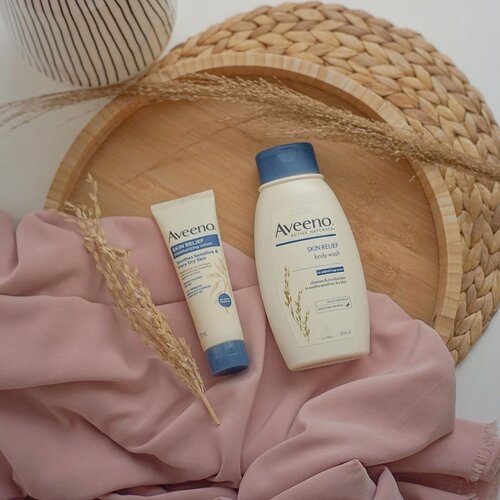 #deahamdanreview
My best body moisturizer so far for my dry skin & rash! Jadi inget... aku tuh dulu kalo pake moisturizer itu anti banget, karena males sama yang namanya lengket. Sekarang, untungnya moisturizer udah berkembang banget ya! Makin modern and less sticky! .Yang aku suka dari si @aveeno_id ini, dia teksturnya ringan, bisa juga buat soothing kulit kamu. Pas tau dia juga ada body washnya, makin seneng diriku😫❤️👍🏼..Ada yang pernah coba si @aveeno_id & suka juga kayak aku?? Let me know your experience!!..
#aveeno
#aveenopositivelyradiant
#aveenoskinjourney
#aveenoskinrelief
#clozetteid

+ View more details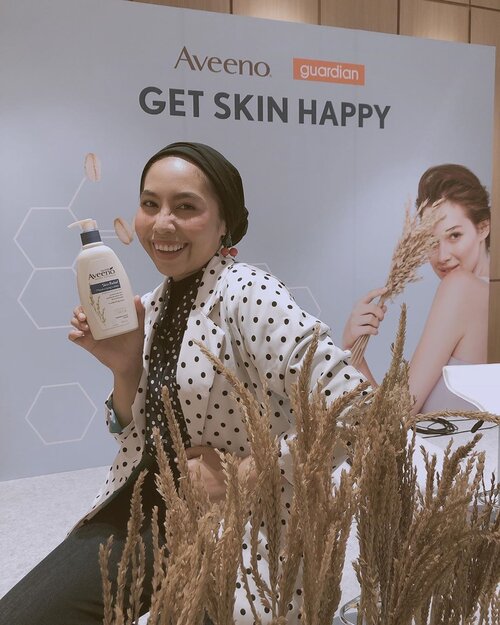 Dari sekian banyak jenis perawatan kulit, pake body lotion adalah hal yang paling sering aku skip karena ngerasa kulit badanku baik-baik saja. Sampai akhirnya tahun kemaren aku kena autoimun berupa "psoriasis plaque" di kulit bagian telapak tangan, lutut, siku, dan belakang leher..Well pakai body lotion memang bukan solusi untuk bikin autoimun-nya berhenti. Karena autoimun bukan masalah kulit. Tapi dengan perawatan kulit yang tepat ngebantu banget untuk menjaga kelembapan kulit aku biar nggak makin kering, gatal, dan sensitif..Dari situ deh aku sadar kalau yang perlu dirawat siang malam itu bukan cuma kulit muka doang tapi seluruh badan. Pastinya aku juga pilih-pilih dan hati-hati banget sama kandungan skincare dan bodycare yang aku pakai. Lotion dari @aveeno_id yang kemasan biru (Aveeno Skin Relief Mouisturizing Lotion) merupakan salah satu rangkaian perawatan kulit yang aku suka karena formulanya terbuat dari triple oats kompleks yang bisa menenangkan dan melembapkan kulit kering dan sensitif. Jadi ngebantu banget menjaga kulit aku waktu autoimun aku lagi parah 💙✨.Autoimunnya sendiri alhamdulillah udah jauh banget membaik dibanding beberapa tahun lalu. Tapi aku jadi dapat pelajaran juga untuk sayang sama badanku, dengan kontrol makanan, kontrol stress level, dan aku juga harus rajin merawat kulit head to toe..Stay healthy ya Guys. Oh iya kalau kalian ada pengalaman dengan psoriasis dan pengen share feel free ya 😊❤️...
#aveeno
#aveenoindonesia
#pejuangpsoriasis
#psoriasiswarrior
#psoriasisindonesia
#clozetteid
+ View more details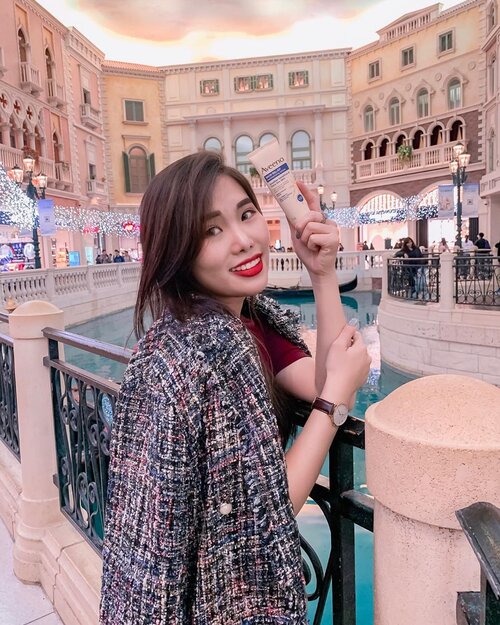 @aveeno_id 's Skin Relief now not only has 354ml size but also the tinier one : 71 ml , which is very travel-friendly so that I carry everywhere while strolling around HK and Macau 😍. Literally perfect for my dry skin during cold-windy weather here!.Anyway, this lotion also very safe for people who has atopic / eczema problem. Texture is very creamy and slightly sticky, but it's very moisturizing ! Get this asap at : Guardian, Watsons, Sociolla, Century, Shopee, Tokopedia, BliBli....
#Aveeno
#AveenoID
#AveenoSkinJourney
#GetSkinHappy
#Collaboratewithcflo
#ClozetteID

+ View more details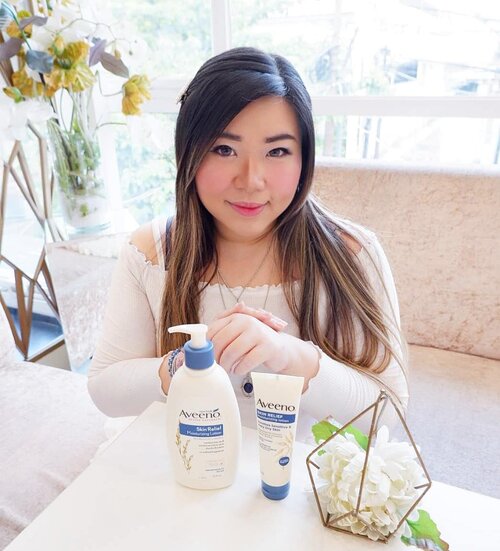 Allergic rate is at all time rise world wide, a fact that made me go "Oh... No wonder..." because i was never THAT allergic ridden before and now i am actively trying to avoid any trigger and use product that can help treat prevent future allergy flares from rising.
This is why i am enjoying using @aveeno_id Skin Relief so much, it works fast to moisturize, soothe and protect even the extra dry and sensitive skin with their Active Naturals Triple Oat Complex, Oat Oil and Natural Shea Butter.
This lotion is suitable for dry, very dry skin and even for those who has skin problems like atopic/eczema (me 😭). I love how it is deeply moisturizing but with minimal greasiness and how it doesn't have any weird smell like most lotions for sensitive skin can be.
Aveeno Skin Relief Lotion is now available in 2 sizes, 354ml and 71ml so you can also bring the travel friendly size everywhere, it's almost holiday season and we cannot neglect our skin during our trip!
You can get Aveeno products at Guardian, Watsons, Sociolla, Century, Shopee, Tokopedia, and BliBli 😉.
#Aveeno
#AveenoID
#AveenoSkinJourney
#GetSkinHappy
#review
#clozetteid
#sbybeautyblogger
#bloggerindonesia
#bloggerceria
#beautynesiamember
#influencer
#beautyinfluencer
#surabayablogger
#SurabayaBeautyBlogger
#bbloggerid
#beautybloggerid
#beautybloggerindonesia
#surabayainfluencer
#bloggerperempuan
#bodycare
#bodylotion
#sensitiveskin
#sensitiveskinsolution
#girl
#asian
#endorsement
#endorsersby
#endorsementid
#openendorsement
+ View more details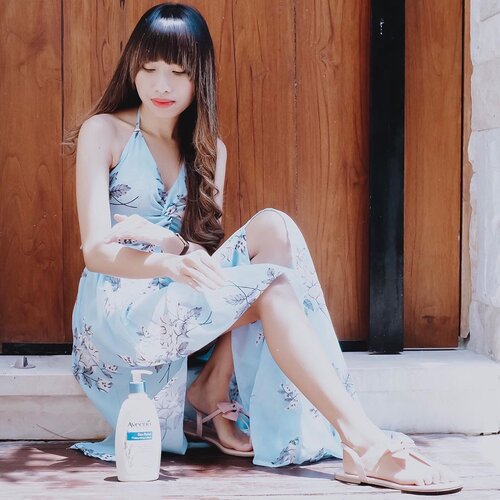 Your skin
is your best accessory.
Take good care of it ☘️
-
I Choose @aveeno_id to moisturize my skin in the middle of super dry weather. My skin are sensitive and super dry ! I was struggle to keep my skin hydrated before.
-
What's good?
Both texture are super soft and not sticky at all.
Good benefit of wheat are inside.
Good for sensitive and dry skin.
No fragrance, paraben, detergent or any harmful ingredients inside.
There's no down side.
The moisturizer lotion, can keep my skin hydrated more than 12 hours. That's very good !
-
Where's to buy?
E-Commerce or directly contact to @aveeno_id 🌾
.
.
.
#clozetteid
#aveeno
#aveenoindonesia
#aveenolotion
#bodywash
#bodylotion
#aveenobodywash
#aveenobodylotion
#bodycare
#bloggersurabaya
#bloggerjakarta

+ View more details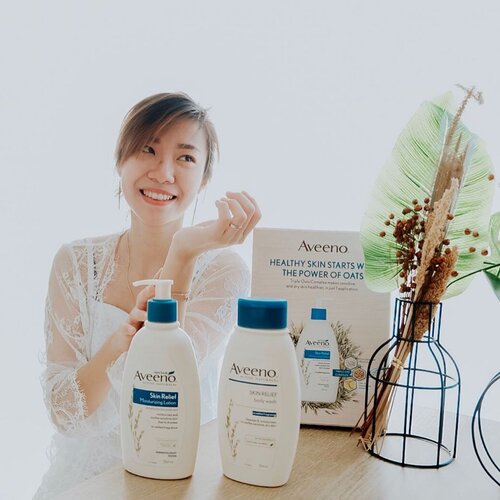 + View more details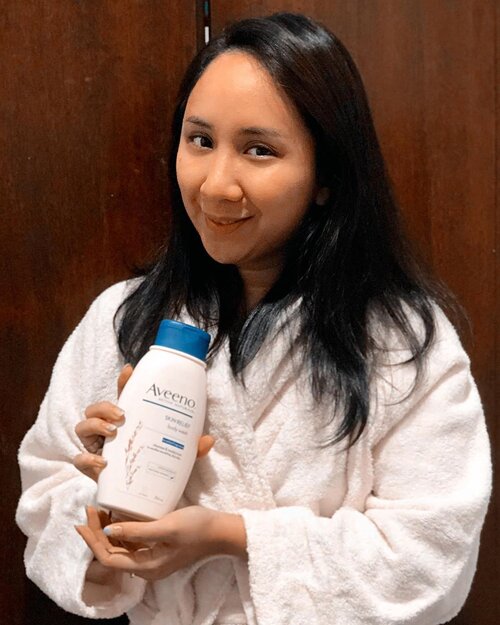 Aku tuh kulitnya kering banget, jadi kalo nyari sabun atau lotion harus yang pas. Apalagi cuaca Jakarta sekarang lagi panas banget, jadinya makin sensitif dan kering kulit aku. Aku sekarang udah pake Sabun dari @aveeno_id sekitar 2 mingguan, dan aku liat ada perubahan dikulit aku, kulitku jadi lebih halus dan habis mandi pun tetap lembab. Aku rasa gara2 ada kandungan triple oats complex dan Natural shea butternya yang bikin kulit aku jadi lebih baik lagi. Aku saranin banget untuk temen-temen yang kulitnya sensitif atau kering untuk coba sabun dan lotion dari @aveeno_id.
#aveenoid
#review
#clozetteid

+ View more details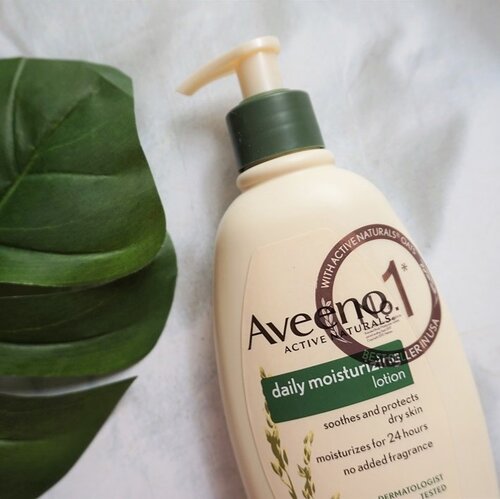 + View more details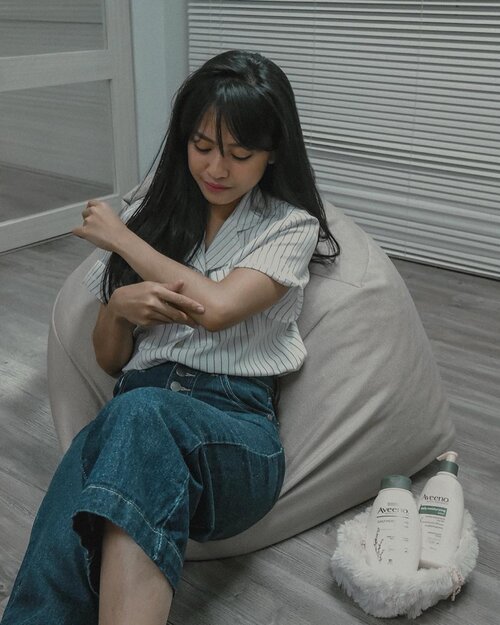 Kadang suka lupa kalo kulit gue tuh kering karena sering banget naik gojek, panas2an, kena debu, dan polusi. Iya, aku nggak se-aware itu sama kulit lain selain area wajah.Makanya aku siasati dengan pakai sabun dan lotion khusus dari @aveeno_id Tekstur lotionnya super creamy, ga lengket, dan bikin lembap dalam waktu yg lama. Biar lebih meresap, biasanya aku selalu langsung aplikasi setelah mandi pas kulit masih agak basah. Jauh lebih enak dibandingkan aplikasi di kulit yg udah terlanjur kering. Ga ada kandungan fragrance nya jadi ga perlu takut buat pemilik kulit sensitif.Kandungannya juga dari bahan2 alami dan udah melalui uji dermatologi.
#aveeno
#lotion
#bodywash
#clozetteid

+ View more details

loading ...
Back To Top