loading...
Search
2 RESULTS FOR BABYBOYOOTD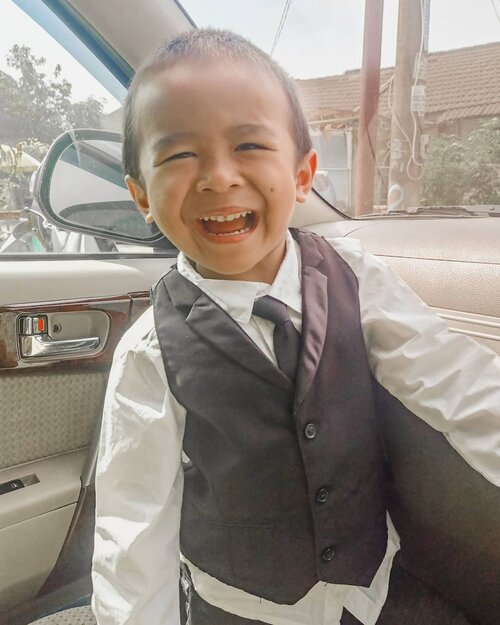 Satrio, yang sebentar lagi jadi big brother ❤️ I know things will definitely change. Waktu Ibu yang dulu berlimpah untukmu (dan kerjaan lol), harus dibagi dengan adik. But always know that my love for you will never be divided. 💕The days are indeed long but the years are short. Ga kerasa kan udah mau jadi kakak, nanti bulan Juli udah jadi anak TK, udah bisa mandiri, udah bisa baca ini itu. Perasaan dulu masih uget uget di kasur ga bisa tengkurep 😂😂 Remember, you are the one who are the first in my womb. You are the one that made me learn oh so many new things.You are the first one who made me feel wanted and special 24/7 even when I am not sure with myself. You are the one who made me a mom and experience this incredible motherhood journey. Stay happy and healthy, big brother. Semoga transisi kamu menjadi kakak dan transisi Ibu menjadi seorang Ibu dua anak berjalan mulus ya. Kita belajar lagi bareng-bareng. 💪💪 I LOVE YOU..--------.
#clozetteid
#clozettedaily
#family
#boy
#satriorpradana
#thepradanasfamily
#parents
#son
#toddler
#toddlerson
#birthday
#birthdayboy
#satrio50mo
#toddlerootd
#kidootd
#ootd
#babyboyootd
#boyootd
#kids
#child
#firstborn
#children
#kidsootd

+ View more details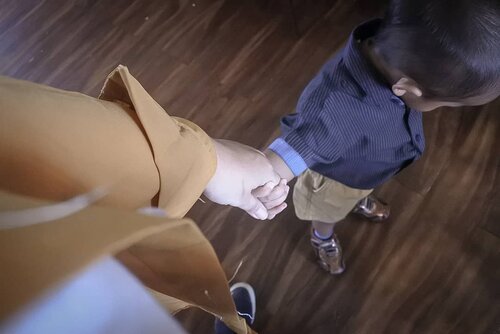 Jadi kemarin pas acara Celebrating 10 years of YLI, banyak banget keluar pertanyaan "Sekarang lagi sibuk ngapain?" dan "kerjaannya apa?" (karena ga boleh nanya kok masih single atau kok gendutan 😂😂😂). .Jadi sekarang saya sibuk ngurus Rio dan rumah tangga. Yap, I am a housewife. Tapi saya juga aktif freelance, ngurus blog sendiri + social media sama ngeasisten dosen/praktikum sesekali. Because I could go crazzzzyyyy if I didn't do anything else besides domestic stuff 😂😂 Butuh sesuatu yang membuat saya sibuk dan berpikir. Entah kenapa saya juga merasa lebih produktif jika saya multitasking (padahal katanya ga boleh begini ya haha). .Alhamdulillah, I got the best of both world. Diberikan support system yang mengerti dan mendukung semua aktivitas (asal dalam batas wajar). Bisa ngurus anak dan rumah tangga (dibantu Bibi PP of course) plus having my own stuff to do that generates additional income. Plus bisa kenal sama orang dari berbagai macam kalangan. ❤❤❤ It is a priviledge I know that not everyone has the chance to have. .But when you get some, you lose some too. Jangan berharap saya tidurnya cukup hahaha. Kerjanya abis Rio dan Bapaknya bobo! Kadang juga saya harus juggling waktu antara kerjaan dan Rio, karena kalau ngurus Rio ya lebih fokus di dia. Kerjaan dinomerduakan dulu. .Rezeki memang akan selalu ada, dalam bentuk dan cara yang berbeda. Tapi kesempatan buat menghabiskan waktu dan melihat Rio tumbuh, hanya sekali seumur hidup. I want to hold his hand forever like this, but one day he will grow up and hold another's hand. So, embrace this moment the very best that we can ❤ .-------.
#mom
#momslyfe
#momslife
#holdinghands
#love
#momandson
#clozetteid
#clozettedaily
#baby
#babyboy
#toddler
#toddlerboy
#satrio22mo
#throwback
#latepost
#22monthsold
#babyootd
#babyboyootd

+ View more details

loading ...
Back To Top