loading...
Search
18 RESULTS FOR BACON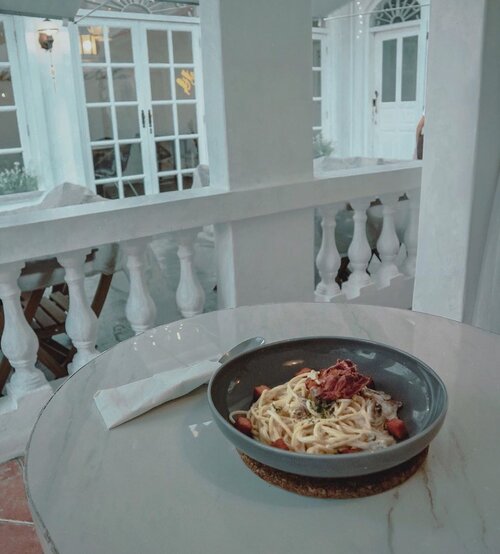 + View more details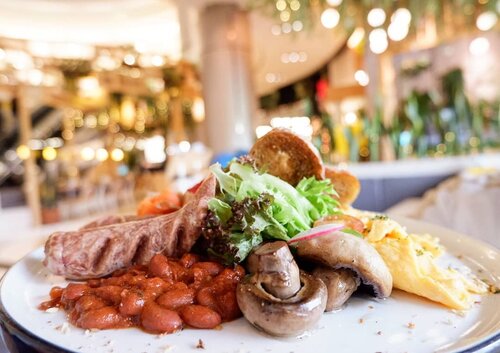 + View more details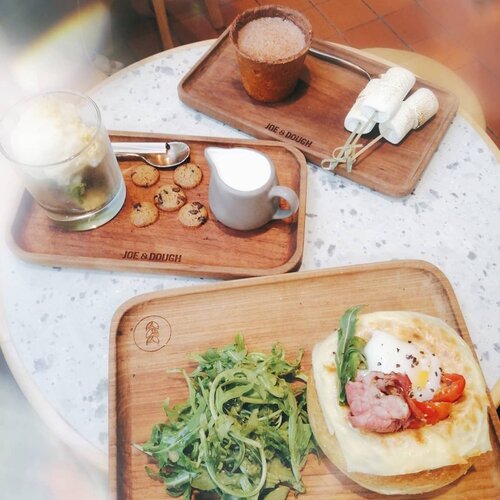 Late brunch a.k.a breakfast and lunch! Swipe for more pictures!1. All menu 😘2. JD breakfast bowl - sordough bread + beef bacon + chicken ham + horenzo+ mozzarella cheese + mushroom + cherry tomato + ginger lime mustard dressing + sous vide egg + melted cheddar cheese ❤️🍞🥖🥚🍳3. Matcha affogato - matcha cubes + vanilla ice cream + butter crumble + milk and cookies
#Clozetteid

+ View more details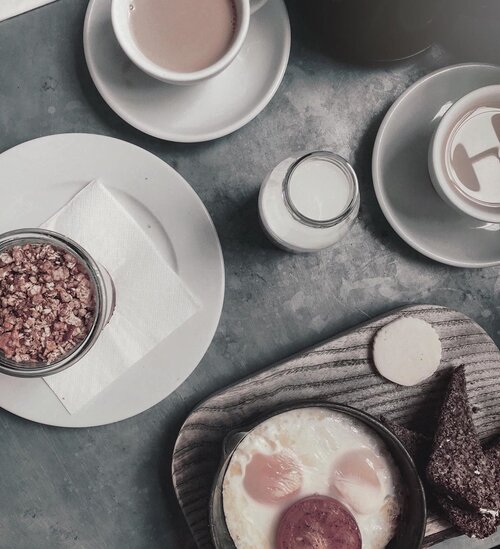 My kind of Breakfast Situation: One Cup of coffee, several biscuits, a bacon and an egg. How glorious kind of situation was that right? Totally feel blessed about it 💕.–//I don't intend to eat breakfast this a lot, but I just feel so hungry today. Guess what my lunch could be 🤔🤔?? And how's your breakfast situation?
#breakfastsituation
#foodtoenjoy
#foodgasmic

+ View more details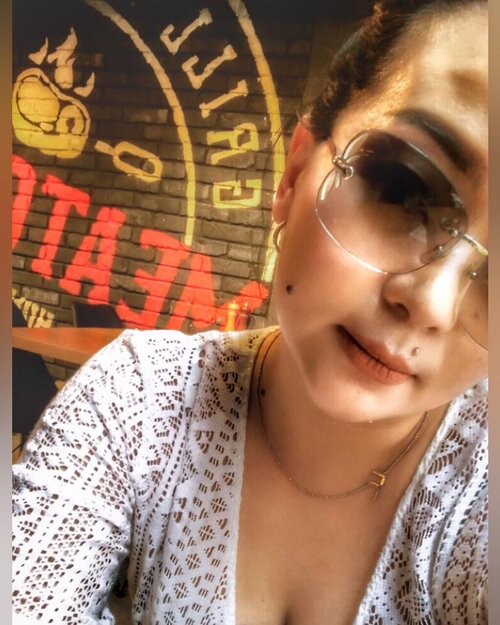 + View more details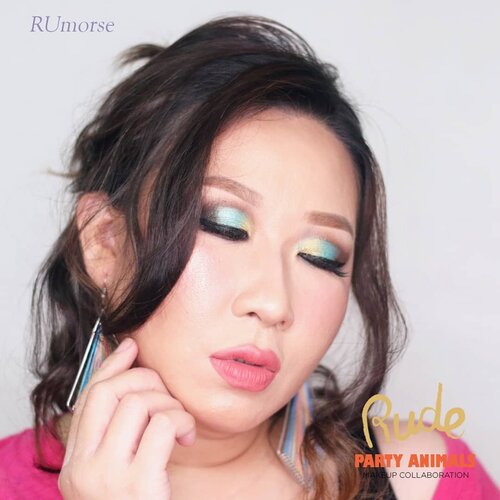 Sekarang giliran muka cantik ya yang muntjul. Soalnya gw beli esedo beberapa kali tapi krn muka asli jarang eksis jadi si esedo juga jadi jarang eksis - sedih deh..soalnya gw kan suka pamer
.
Nah yang ini, pamernya berjamaah. Soalnya beli paletnya juga barengan sama ibuk ibuk ini : @fiarevenian @hani_noer27 @nindyz .
Awalnya kita kaga tau eksistensi
#rudecosmetics.
Trus tetiba @nindyz bilang @hani_noer27 beli palet gambarnya lucu lucu. Trus gw liat dan lsg suka sama pekejingnya. Jadilah gw ikutan eksekusi. Trus @fiarevenian ikutan eksekusi. Karena masing2 beli varian berbeda, jadi akhirnya kita iseng kolab aja dalam rangka pamer secara halus. WAKAKAKAK
.
OHYA, palet gw yg gambarnya babi - namanya RUmorse. Tdnya gw naksir yg gambar dogi tp warnanya gw kurang suka. 1 palet isi 10 shade masing masing 10gr. Total 100gr. Cruelty free, vegan dan paraben free. Harganya 273rb
.
Warna paling gw suka adalah bacon (dark brown). Smooth aja gt pas swatch. Lainnya, menurut gw so-so. Pigmentasi juga so-so kalo dikulit orang asia kaya kita. Biar bisa genjreng, kudu pake konsiler dan eyebase, dan applynya diceplok2in gt. Jadi kecuali lo suka banget sama pekejingnya, mending cari esedo lain sih 😁
.
.
.
#eyeshadowspalette
#minireview
#fdbeauty
#clozetteid
#kbbvmember
#bunnyneedsmakeup
#tampilcantik
#inspirasimakeup
#indobeautygram
#ibv
#influencer
#wakeupandmakeup
#makeupreview
#makeuppesta
#tutorialmakeup
#tutorialdandan

+ View more details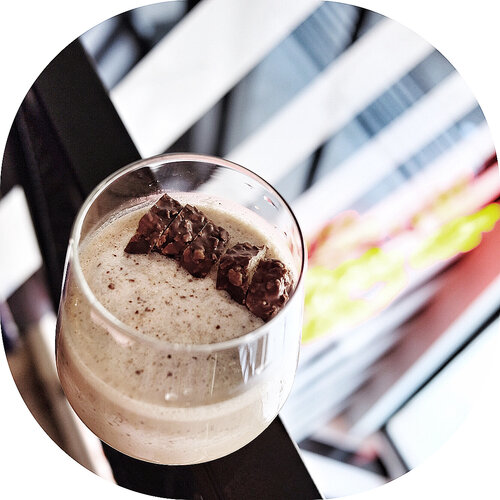 📍@stribe.jktKelapa gading (deretan Monks cafe).Cafe baru lagi di Kelapa Gading 😆.🍟 SPF (Sweet Potato Fries) 30kJadi kentang goreng nya manis2 dikit trus pake bumbu barbeque.🍝 Crema de Ovo 60kSpaghetti saus carbonara + kaju parmesan + bacon + telur sous vide + jamur, yummm.🥃 TTB2 45kIni enakk gulanya dikasi kaya saus caramel sukaaa plus ada beng2 nya benerann, manis seger cuma sayang isinya dikit 😆.🍹 Yuzu Mojito 38kIni seger maniss soalnya pake jeruk yuzu jadi asem manis gituu.Overall nice place, ada 2lantai dan di lantai 2 ada smoking room.. waktu aku dateng agak sepi dan aku duduk di lantai 2 (cuma meja aku yg keisi) dan rada susah buat manggil pelayannya musi agak teriak2 😅 mungkin bagusnya dikasi bel di meja apa gimana klo emank mau ngumpul semua dibawah ya.... tapi untuk makanan n suasana oke, plus suka banget sama tembok stripe nya kece banget buat
#ootd
😎..
#FollowTheYummy
#jktfoodhunting
#jktfoodbang
#jktfoodies
#kulinergading
#kulinerkelapagading
#ClozetteID

+ View more details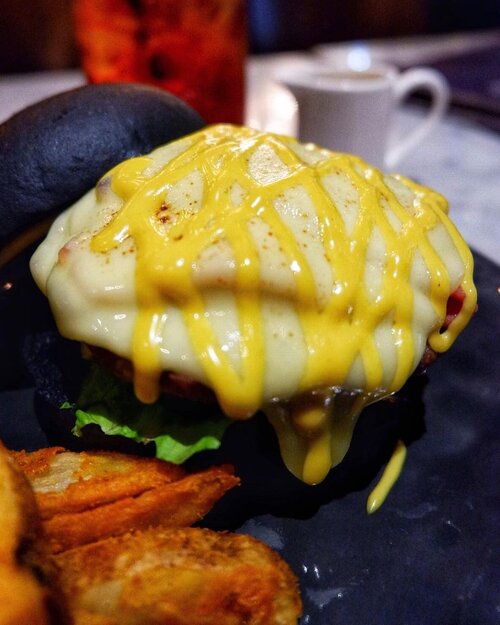 + View more details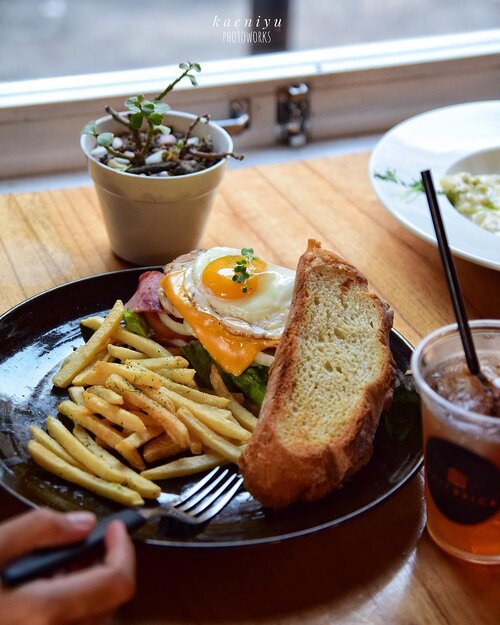 Disela-sela liburan bareng @50mm.foodies kemaren, kita sempat makan di salah satu cafe yang hitz banget di Jogja, namanya @cafebrickjogja .
.
.
Begitu sampai aja langsung takjub, ih keren banget desainnya ala-ala bangunan di London gitu! Dan begitu masuk pun ternyata interiornya juga kece.
.
.
Bagian paling seru adalah waktu nyobain signature dishnya mereka, si Double Decker ini. Tau dong yaa.. Double Decker itu sebutan untuk bus-bus bertingkat di London sana. Nah, sandwich ini, dengan harga 62k, isinya bertingkat juga. Lengkap bgt! Roti disajikan dgn telor mata sapi, keju, roasted chicken yg dibalur keju, beef bacon dan juga kentang goreng. Enakkk 👍👍
.
.
Kalau penasaran sama makanan lainnya dan seperti apa interior cafe ini, go visit @50mm.foodies dan follow yaa kalau ingin dapet update ttg kuliner lebih banyak 😉
.
.
.
#review
#jogjaeatery
#kulinerjogja
#jalanjalanjogja
#cafejogja
#infokuliner
#infojogja
#igfood
#foodgasm
#jogjafoodies
#50mmfoodiesreview
#50mmfoodies
#reviewcafejogja
#cafereview
#coffeeshop
#50mmreview
#clozetteid
#f52grams
#visitjogja
#eatingfortheinsta
#cafebrickjogja
+ View more details

loading ...
Back To Top