loading...
Search
214 RESULTS FOR BAMBOO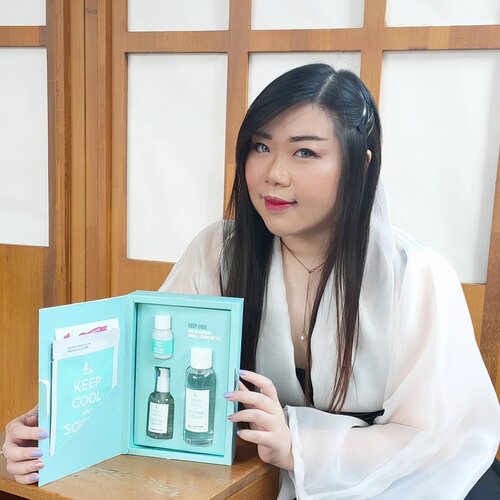 Have sensitive skin? I have a recommendation of one of the most gentle skin care line i've ever tried 🙂 : @keepcool_global Soothe Bamboo series!I've actually used the serum and toner in the past (and reviewed it on my blog, you can read it here :
http://bit.ly/keepcooltonerandserum
) and had a great experience with them so i definitely have no problem revisiting and using them again.The toner and serum are just like how i remember them, super gentle, super soft, calming and deeply hydrating. The toner is the type that after washing your face and using it, your skin will already feel super hydrated even before putting anything else on while the serum is super light and gets absorbed easily but leaves skin super soft and moisturized.The new items from this gift set that i tried for the first time are the lotion - which is also very light but very hydrating, if you have oily skin like me you'd probably find it making your skin quite greasy after a few hours, but it doesn't cause any whiteheads or any other side effects that usually occurs when i use products that are too rich - and the sheet mask.The sheet mask is the super soft, super thin sheet type with plenty of essence but minus the dripping that i hate haha, the essence is thick enough for the sheet to hold and it gives a cooling, calming sensation when used. It leaves my skin feeling very hydrated, supple and soft but without the stickiness that i dislike from most sheet mask.All and all, i like every single product from this line and i am highly recommending them for all skin types, dry, oily, sensitive - i think they would work well for everyone!Special thank you to @bazzaal_🙂.
#reviewwithMindy
#beautefemmecommunity
#koreancosmetics
#clozetteid
#sbybeautyblogger
#koreanskincare
#keepcool
#keepcoolbamboo
+ View more details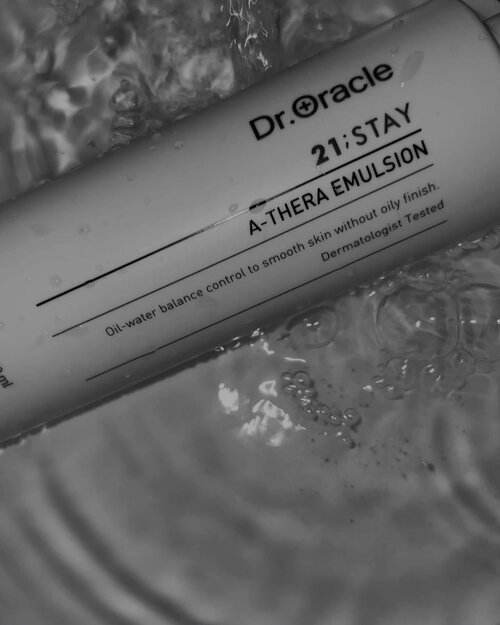 @droracle.id 21 Stay A-Thera Emulsion ✨Apa sih Emulsion?Emulsion itu adanya lotion versi sangat ringan yang ada ditahapan K-Beauty, skincare routine yang dilakukan setelah toner dan sebelum serum atau setelah serum sebelum moisturizing cream. Tapi case ini balik lagi ke kondisi kulit masing-masing, untuk di gw sendiri emulsion biasanya dipake sebagai moisturizer alias step terakhir. Tapi gw juga baru-baru ini coba di step setelah toner dan sebelum serum. Intinya urutannya dari yang paling cair ke yang paling padat, depends on how thick is your serum.Gw sendiri waktu punya emulsion ini pertama kali gw treat kaya moisturizer, tapi kalo lo ngerasa kurang nampol nguncinya gak salah banget kalo mau nambah moisturizing cream/gel lagi di tahap paling akhir.This soft, transparent liquid emulsion contains: - Celtic Water & Bamboo Water to relax and hydrate your skin - Green Tea Extract, Sage Extract, & Grape Seed Oil to help soothe the skin and control sebumSebulan hampir dua bulan ke belakang, jerawat hormon gw tumben banget lagi banyak. Entah ditrigger juga pake skincare baru, intinya kulit wajah gw lagi gak seimbang. Ditambah @droracle.id 21 Stay A-Thera gw abis sekitar 2 mingguan. Setelah repurchase kerasa banget dikulit skin barrier lebih baik dan acnes cepat juga ilangnya.Kesimpulannya jangan biarin kulit kering disaat jerwatan, karena jadinya bisa nambah breakout. Setelah pakai Emulsion dengan fungsi soothing dan hydratingnya, jadi lebih nyaman. Ini cocok banget dipakai untuk yang acne prone.Semoga review singkat gw membantu ya💜This product can be purchased at @kaycollection ya ✨-
#koreanskincare
#skincareroutine
#kayxkarina
#clozetteid

+ View more details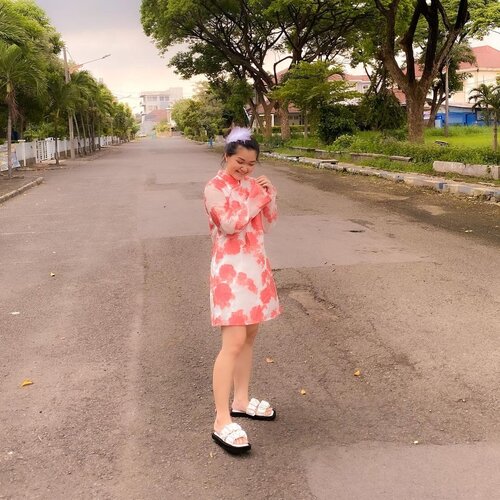 + View more details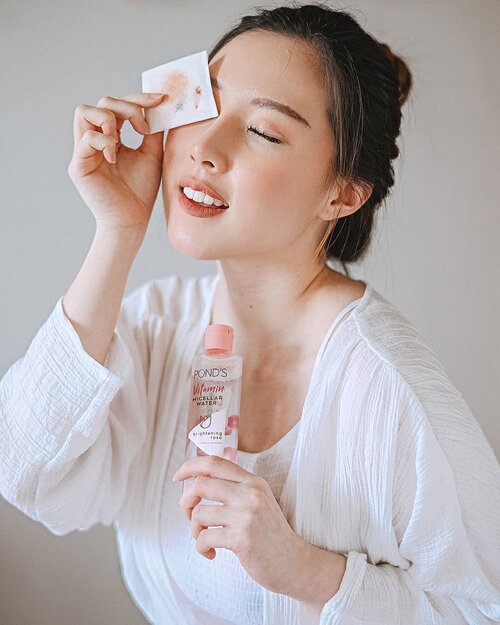 Selamat hari Minggu semuanyaaa 🙋‍♀️ Selalu hepi deh setiap kali bersihin muka pakai @pondsindonesia Vitamin Micellar Water. Not only it packed with 5 essential vitamins (A, B3, B5, C, dan E) for skin improvement. I also felt like my face isjust glowing even after make up removal! Aku pakai
#PondsVitaminMicellarWater
Brightening Rose. Formulasinya gak cuman ampuh hapus waterproof makeup, tapi juga sekalian menutrisi kulit aku. Percaya deh, sekali usap langsung bersihhh + kulit jadi pinkish bright glow 💖 Selain itu ada 3 varian vitamin micellar water lainnya yg bisa dipilih sesuai dengan kebutuhan kulit kita : D-TOXX Charchoal yg mengandung bamboo dan activated charcoal ampuh bikin kulit jadi purified glow, Hydrating Aloe dengan organic natural aloe vera extract yg bisa bikin kulit jadi hydrated glow, dan Nourishing Milk yg bikin kulit jadi korean dewy glow.
.
#MakeUpBersihWajahGlowing
.
.
.
.
.
#beautyblog
#skincare
#beauty
#ClozetteID
#facoftheday
#FOTD
#BeautyReview
#POTD
#SBN
#BeautyJournal
#skincarereview
#endorsement
#endorse
#endorseindo
+ View more details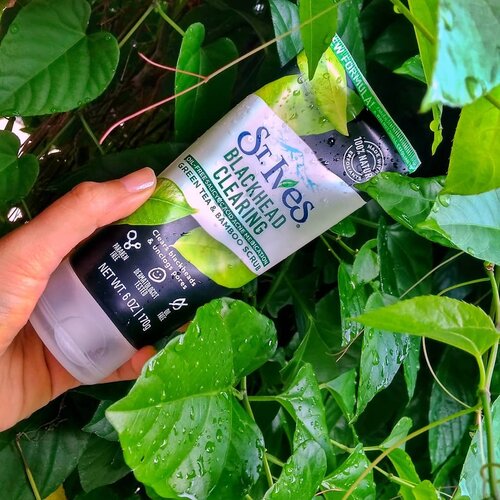 ST. IVES BLACKHEAD CLEARING
@stivesindonesia
Physical peeling dengan butiran scrub yang lembut. Scrubnya cukup kecil dan sedikit agak "tajam" untuk kulitku. Makanya, saat aku menggosok itu kaya gak niat gosok. Gosokannya ngambang.
Scrub di produk ini ada kandungan greentea dan bamboo scrub nya. Lebih fokus untuk acne medication. Kulitku sebenernya gak berjerawat, tapi ya kalau hormonal pasti ada minimal 1 yang nangkring di wajah.
Aku pakai scrub ini setelah pakai cleansing oil dan micellar water. Jadi sebelum cuci muka. Pakainya ketika muka berasa tebel karena kotoran tapi kemarin baru pakai toner exfo.
Hasilnya?
Berasa lebih bersih dan lembut karena telapak tangan dan kulit wajah kena butiran scrubnya. Tidak membuat kulit kering setelah dibilas dan tidak membuat iritasi karena aku pakainya tidak terlalu menekan ke kulit.
Ini bisa jadi pilihan buat para ibu hamil yang punya masalah kulit berjerawat dan mau eksfoliasi kulit tapi gak berani pakai chemical exfo.
#scrub
#peeling
#physicalexfoliation
#stives
#stivesscrub
#stivesgreentea
#beautyreview
#clozetteID
#Beautiesquad
#beautyblogger
#bloggerponorogo
#bloggerindonesia

+ View more details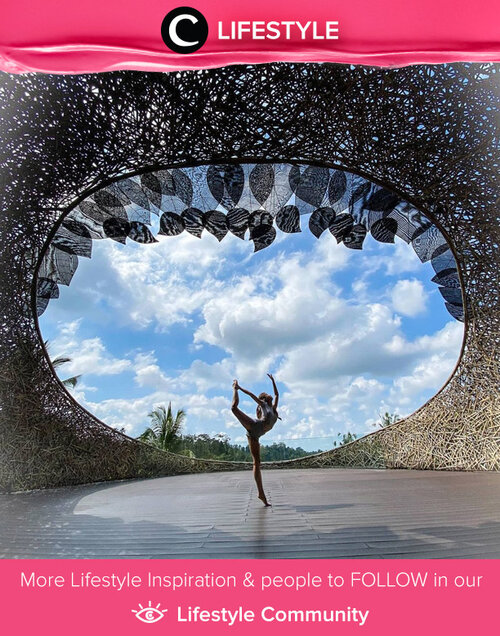 Clozette Ambassador @silviamuryadi shared her zen moment in Padma Ubud Bamboo Nest. Simak Lifestyle Update ala clozetters lainnya hari ini di Lifestyle Community. Yuk, share momen favoritmu bersama Clozette.

+ View more details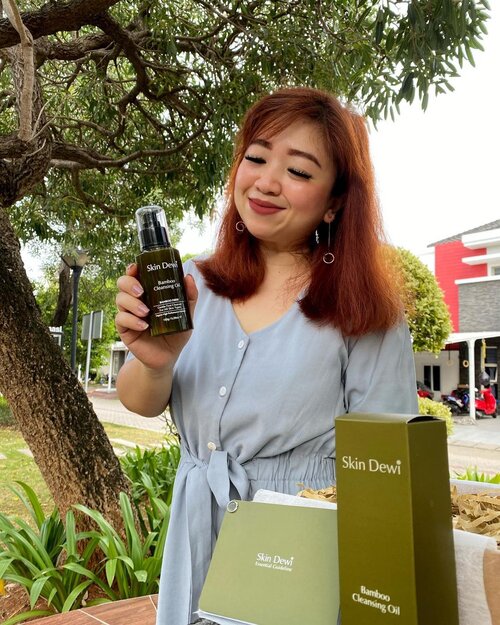 + View more details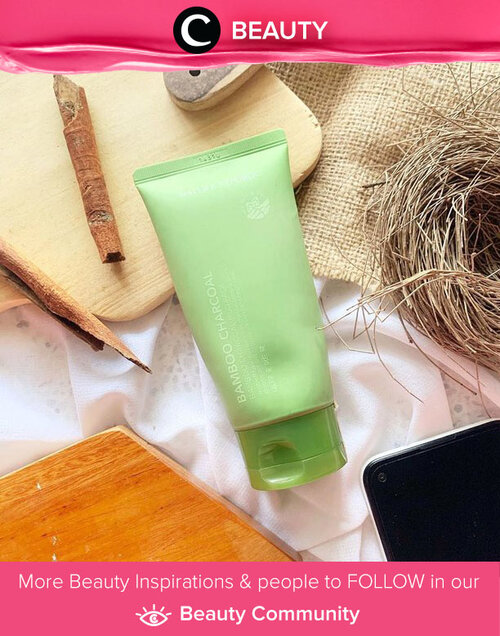 Bermasalah dengan fungal acne? Berarti kamu tak bisa sembarang memilih masker, Clozetters. Kamu perlu memilih masker yang fungal acne safe, tidak mengandung fatty acids yang membuat jamur semakin berkembang. Salah satunya ialah Bamboo Charcoal Mask dari Althea Korea ini. Image shared by Clozetter @oktaritami. Simak Beauty Update ala clozetters lainnya hari ini di Beauty Community. Yuk, share produk favorit dan makeup look kamu bersama Clozette.

+ View more details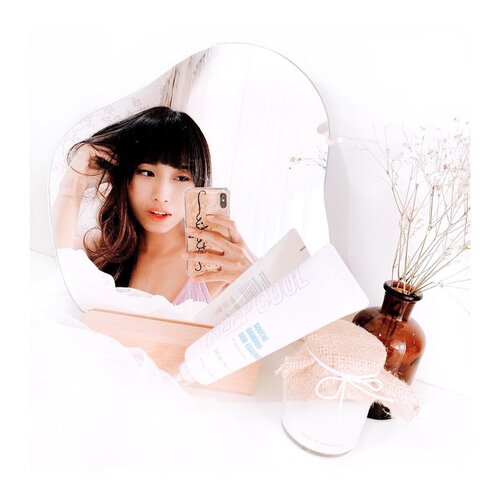 Keep cool and keep stunning !-Sunscreen in my life,is really important. Apalagi tipe kulit aku super tipis dan super sensitif. Ga bs banget kalo kena panas terlalu lama. Fix pasti bakal gosong.That's why !Aku tu seneng banget hunting sunscreen dengan SPF 50+ PA++ yg dry and sensitive skin friendly dgn texture yg lembut.-...and here we go.I recommend you another sun protector which good for sensitive and dry skin. @keepcool_global Soothe Bamboo Sun Essence.What's good?Soft textureEasy to absorbMoisturize our skin wellThere's no white stain will leftSensitive and dry skin friendlyNot sticky at allDown side?I thought, there's no down side.Maybe if you are looking for sunscreen which have light and watery texture. This one isn't for you babe.-How to use it?Use this sunscreen twice a day (it'll be better) after you applied a moisturizer. Slide to page 6 — to watch how applied this sunscreen perfectly.Where's to buy?Grab this 50ml Hydrating sunscreen for 330k on my @charis_celeb shop :
http://hicharis.net/tephieteph/1s2ABtw
, I rate this sunscreen for 5/5 !It fits perfectly for dry and sensitive skin ☘️...
#clozetteid
#charis
#hicharis_official
#charisceleb
#tephcollaboration
#sunscreen
#facesunscreen
#moisturizer
#skincareroutines
#skincarenatural
#keepcool
#bloggersurabaya
#bloggerjakarta

+ View more details

loading ...
Back To Top