loading...
Search
11 RESULTS FOR BARESKIN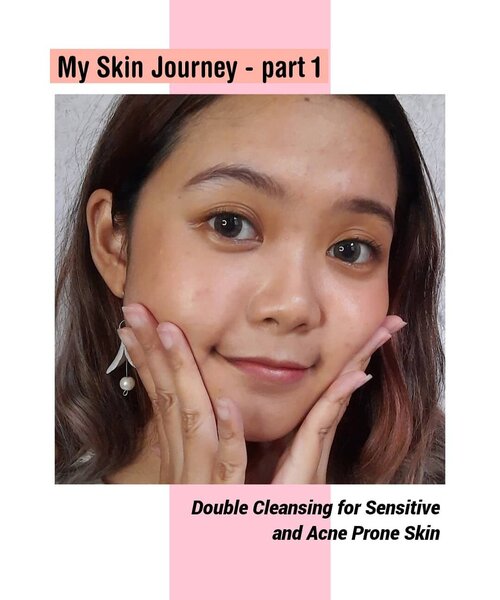 Salah satu hal penting yang perlu diperhatikan oleh kita yang kulitnya mudah berjerawat ataupun sensitif adalah tahapan pembersihan atau Cleansing 🤗Sangat penting untuk membersihkan wajah kita secara maksimal. Aku biasanya memakai metode double cleansing, atau bahkan triple cleansing jika make up cukup berat 🥰Tahapan yang pertama adalah memakai cleansing oil atau cleansing balm. Ada beberapa produk yang cocok di aku, dan kalian bisa cek produknya dengan slide fotonya yaa 💕Setelah itu kadang aku akan memakai micellar water untuk memastikan make up ataupun debu di wajah ku sudah benar-benar bersih, baru kemudian memakai facial wash. Produk yg aku suka pakai juga bisa cek di slide2 fotonyaa 🤗Meskipun tidak memakai makeup kita tetap perlu untuk melakukan double cleansing karena debu2 juga tetap menempel di wajah kita, namun jika memang di kulit kalian cleansing oil atau cleansing balm terlalu berat kalian bisa memakai micellar water saja baru memakai facial wash. Kuncinya adalah KENALI kulitmu sendiri 😘Kalau ada detail produk yang ingin ditanyakan kalian bisa komen di bawah ya.. Aku akan usahakan menjawab satu persatu pertanyaan kalian 🌸Kalau kalian punya saran produk lain, Kalian juga bisa komen di bawah ya, because sharing is caring 💕Foto pertama itu bareskin yaa, cuma pake pensil alis, maskara dan lip color balm 🙈
#widlimskinjourney
#widlimskincare
#clozetteco
#clozetteid
#bandungbeautyvlogger
#bandungbeautyblogger
#acnepositivity
#acnejourney
#menghilangkanbekasjerawat
#mengempeskanjerawat

+ View more details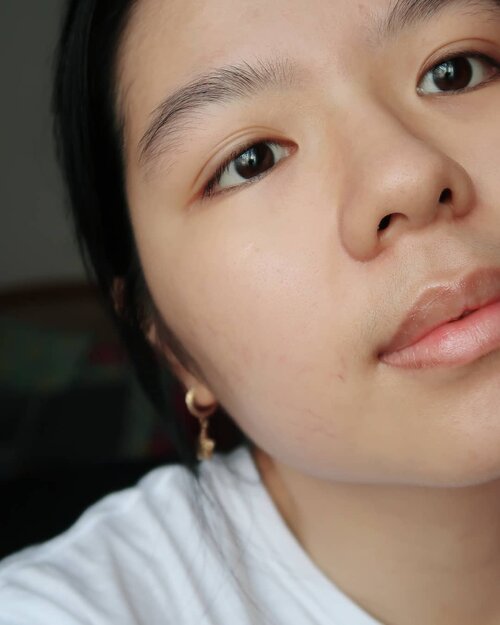 Selama ini gak pernah mau foto bare face karena insecure dengan kulit wajah yang berurat, berpori-pori besar, dan bibir yang pinggirannya hitam. But as time goes by, aku mencoba lebih percaya diri dengan kulit wajahku. By the way skincare routine ku cukup simpel:
- Hadalabo Gokujyun Face Wash
- Hadalabo Gokujyun Toner
- SNP Triple Water Aqua Serum / Botanity Flavon Serum
- Laneige Sleeping Mask ❤️
#bareskin
#bareskinproject
#bareface
#nomakeup
#nomakeupface
#clozetteid
#skincare
#skincareroutine

+ View more details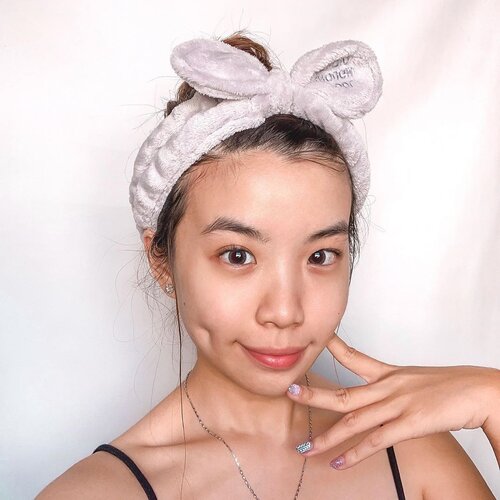 + View more details
Ini adalah bareskin selfie tanpa filter dan edit setelah menggunakan @raikubeauty . Disini aku cuma pakai lipstick dan maskara saja. Foto slide 1 adalah foto setelah hari kedua menghunakan Raiku anti-aging series dan foto kedua adalah setelah 2 minggu nya. Pas itu kan aku janji kalo udah 2 minggu bakal aku review di blog. And, tadaa... Review is up on my blog ladies... Bisa langsung di klik di bio ku. Trus kalo udah jangan lupa komen disini yah apakah review ku membantu atau ingin berbagi pengalaman juga, yukk cuss baca bebb💕💕
#raikubeauty
#Clozetteid
@clozetteid
#skincare
#raikuXClozetteIdReview
#Clozetteidreview

+ View more details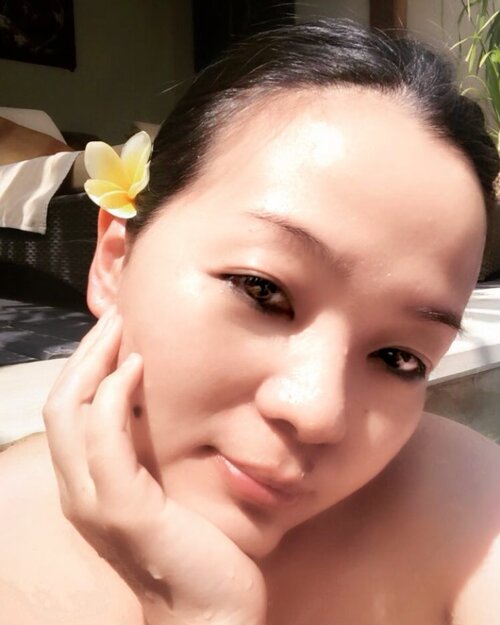 + View more details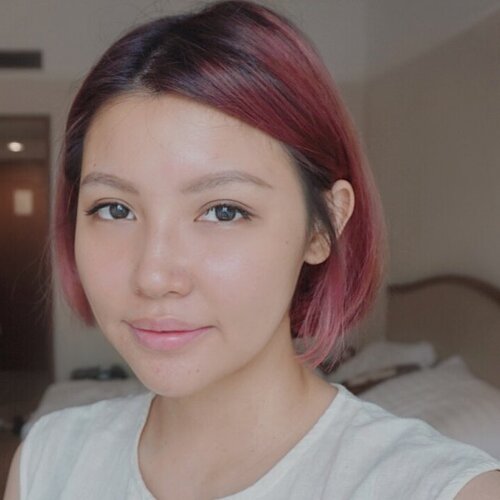 ❌BARESKiN Selfie❌.....Hi guys! selamat hari minggu! kemarin aku sempet mention sama kalian sekitar 1.5 bulan yang lalu my skincare journey 😁...A while ago, i got Facial Treatment Essence from @skii @skii_id & sekarang uda hampir 2 bulan aku pakai Facial Treatment Essence (sisa 1/2 Botol 😁) dan let the picture tell ❤️...Foto ini aku ambil tanpa menggunakan makeup! Cuman pakai FTE , no concealer, no powder, no foundation. 2 bulan setelah aku pakai FTE, sempet 2-3 minggu purging tapi setelah 1 bulan i noticed my skin become more healthy, biasa aku selalu breakout di dagu sekarang jarang... I use makeup like almost 5x a week buat filming. So aku rekomen banget FTE ini buat kalian yang punya kulit dry - Super dry & Sensitive skin as well as yang mau maintain young skin (hahaha umurku tahun ini 28 😆)...Thank you @skii_id for letting me try this awesome product ❤️
#BareSkinProject
#BareSkin
#skiiid
#kolaborasiskii
#review
+ View more details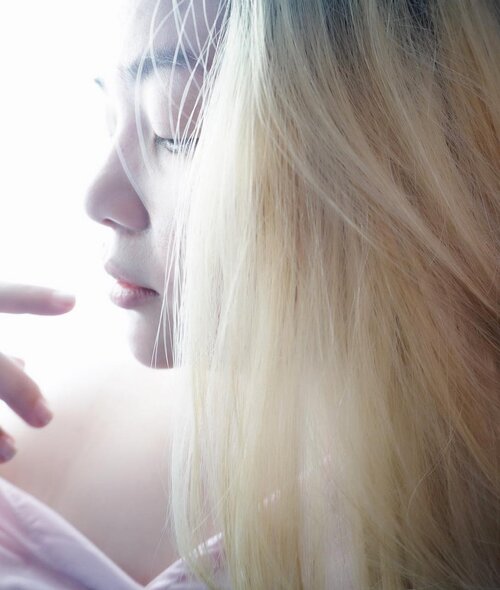 + View more details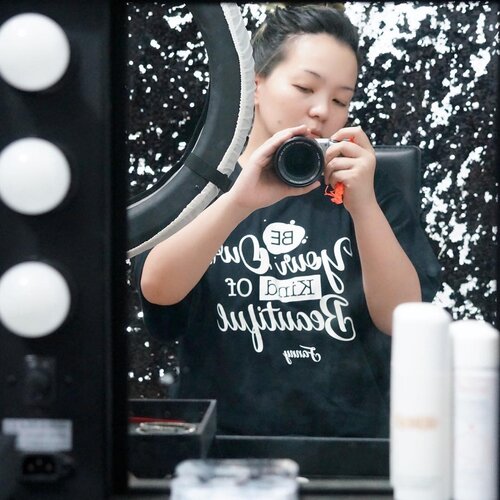 + View more details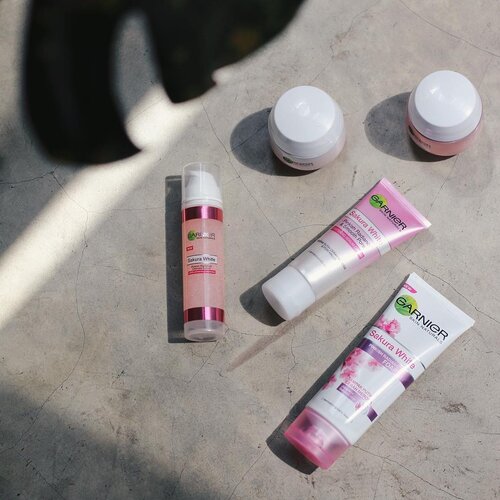 Living in the heart of the city Jakarta, makes me dealing with the sun exposure and bad pollution everyday. In result, my skin's looking dull, oily, and the saddest thing is, when I check out my skin by having 5cm bare-skin selfie, my pores seem enlarged! Till I finally found Garnier Sakura White skincare series, it perfectly moisturizes and brighten my skin tone, also help to reduce the appearance of my large pores. Now my skin's looking clear, smooth and flawless pinkish radiance! @garnierindonesia @femaledailynetwork
.
Read the complete review on my blog:
http://tiffanikosh.blogspot.com/2017/07/review-garnier-sakura-white-series.html
#garnier
#garnierindonesia
#femaledailynetwork

+ View more details

loading ...
Back To Top