loading...
Search
23 RESULTS FOR BARKED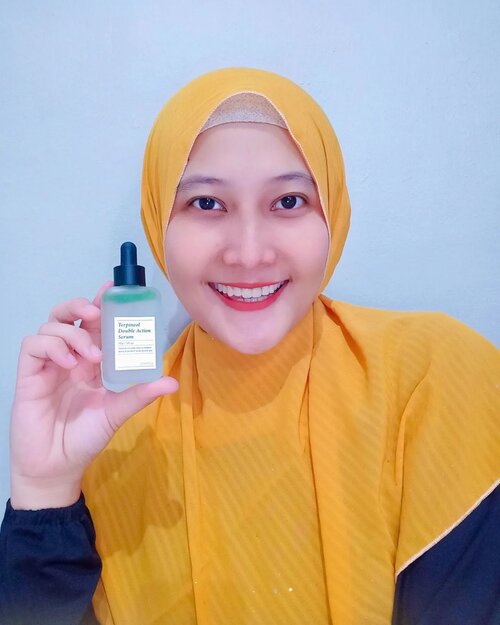 💕 Chiyou Terpineol Double Action Serum 💕Perawatan masalah cepat untuk menghilangkan flek & melindungi kulit berjerawat.Dengan 3 bahan khusus Jerawat yaitu :💚 Willow Bark Extract >> Untuk eksfoliasi ringan dan bakteri anti jerawat.💚 Terpieol >> Inti dari ekstrak pohon teh efek kuat untuk menenangkan jerawat.💚 Tea-tree leaf oil >> Perawatan anti bakteri untuk kulit.*One drop miracle, No more ACNE* Order disini ya ⬇️⬇️⬇️
hicharis.net/Irmalukito/1O1p@chiyouskin
@hicharis_official @charis_indonesia
#Charis
#CharisCeleb
#chiyouskin
#MiracleDrops
#MySkinSaver
#ConfidentWithChiyou
+ View more details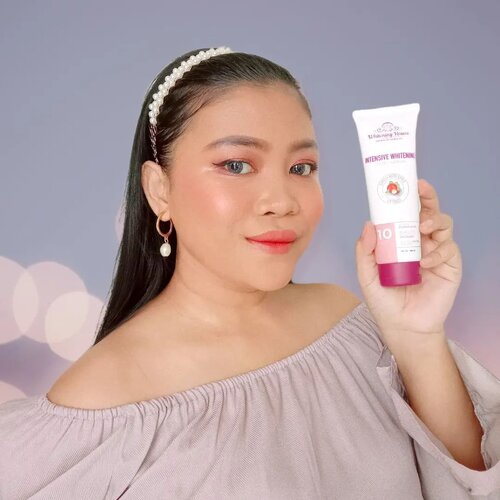 𝐈𝐧𝐭𝐞𝐧𝐬𝐢𝐯𝐞 𝐖𝐡𝐢𝐭𝐞𝐧𝐢𝐧𝐠 𝐁𝐨𝐝𝐲 𝐒𝐞𝐫𝐮𝐦 @whitening_house_original
Ini dia rekomendasi body serum yang memberikan instant fair, yang bisa membantu memutihkan kulit dengan pemakaian bertahap karena mengandung 10 bahan aktif
Key Ingredients :
🔑 Niacinamide
🔑 Matsuke mushroom
🔑 Morus alba bark
🔑 Apple exctract
Benefits :
🎯 Mencerahkan kulit
🎯 Memutihkan kulit secara bertahap
🎯 Menekan pigmentasi minimum 2 minggu pemakaian
🎯 langsung menyerap dan bekerja cepat pada kulit
How to use :
Sangat dianjurkan pemakaian pagi karena mengandung sunscreen (SPF 25) dan instant whitening. Cukup dipakai tipis aja dalam kondisi kulit lembab atau sehabis mandi.
Experience :
Yang paling aku suka dari body serum ini wanginya calming banget, kayak lulur tapi ada fresh scentnya juga kayak parfume. Teksturnya sendiri memang agak cair, tapi emang ini beda dengan body lotion pada umumnya yang butuh banyak, untuk pakai body serum ini cukup tipis tipis aja, jadi lebih hemat kan. Finishingnya menyerap sempurna, dan hasil akhir untuk kulit, akan putih pinky merona, sangat bagus dipakai dalam jangka panjang
#pemutihkulit
#lulurpemutih
#shopeehaul
#shopee
#skincareindonesia
#skincarehalal
#pemutihbadan
#suntikputih
+ View more details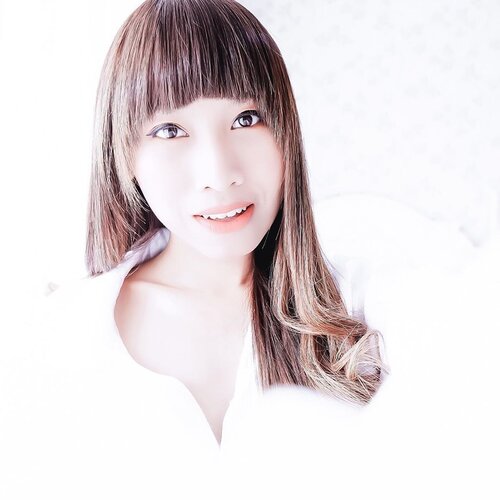 + View more details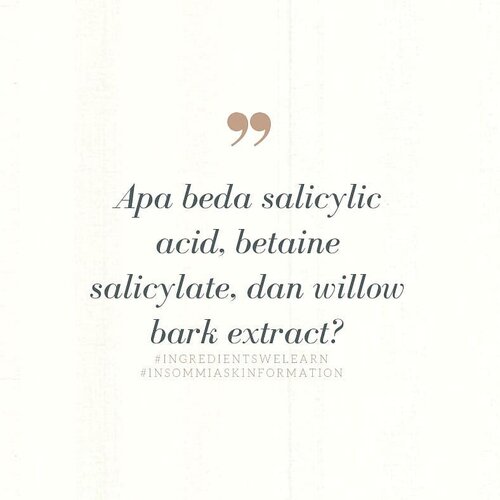 Tahukah kamu bahwa SA ternyata sudah dipakai sejak lebih dari 2000 tahun lalu? .SA bisa diperoleh dari pohon dedalu (willow), betula lenta (sweet birch), dan juga daun wintergreen. Terdapat juga pada buah buahan, sayur sayuran, tanaman herbal, teh, rempah rempah, wine, saus tomat, dan jus buah. Namun SA juga bisa dibuat sintetis di lab.Nah, sejauh ini, SA dikenal sebagai beta hydroxy acid atau BHA karena struktur kimiawinya. Seperti yang kita tahu bersama, SA bagus buat mencegah dan mengobati jerawat, bisa membantu menghilangkan hiperpigmentasi, dan punya potensi sebagai antiaging.Yang jadi pertanyaan: apakah sama dengan betaine salicylate dan willow bark extract pada IL (ingredient list)?..Karena research yang terbatas, masih belum diketahui apakah BS bisa menyamai kualitas SA. Betaine salicylate diderivasi dari bit gula, maka ini alternatif baik yang tidak bisa memakai SA. Namun BS beda dengan SA. SA pH dependent, sementara BS tidak. Apa itu pH dependent? Gampangnya, semakin tinggi pH produk mengandung SA, maka SA itu enggak akan ngefek. Maka baiknya cari produk SA dengan pH 3-4.Sementara COSRX BHA punya pH 5.5. Ngefek gak, sih? Satu studi menyatakan bahwa salicylate dengan pH 6.5 bisa bekerja sebaik SA di pH 3.12. Secara personal, saya tidak bisa mengkategorikan BS sebagai BHA, tapi ia memang alternatif bagi yang tidak bisa pakai SA (E. Merinville et al, 2009).Bagaimana dengan willow bark extract? Ekstrak ini mengandung salicin. Salicin bisa dikonversi menjadi SA ketika masuk ke dalam tubuh. Tapi sebetulnya hanya sedikit kuantitas yang bisa digunakan agar berguna bagi kebutuhan kulit. Jadi meski bisa dikonversi jadi SA, willow bark extract bukan SA (S Norn, 2009; J Vlachojannis, 2011).SA berguna untuk jerawat ketika konsentrasinya di kisaran 0.5%-10% (Arif, T., 2015).Jadi kini sudah tahu kan, beda ketiganya?
#insommiaskinformation
#ingredientswelearn
#clozetteid
+ View more details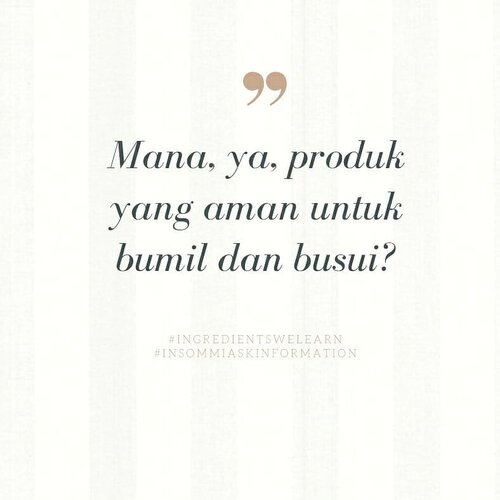 👩Tentu sebagai calon ibu, atau sudah menjadi ibu, kita menjadi lebih aware. Kita akan concern dengan segala hal, termasuk penggunaan produk yang melekat pada kita.👩 Sayangnya, tidak banyak studi yang membahas lebih luas terkait kosmetik. Maka sudah jelas, saya enggak bisa kasih rekomendasi apapun. Namun ada beberapa hal yang bisa jadi acuan bagi kamu: .👩 Cek komposisi produk. Harus mau baca dan menghapal beberapa bahan yang disarankan dihindari.👩 FDA, BPOM Amerika Serikat, mengkategorikan beberapa kategori dalam penelitian terkait kehamilan. Saya akan kategorikan kosmetik berdasarkan ini. Kategori A artinya aman, studi dilakukan pada manusia. Kategori B artinya cukup, dengan catatan studi dilakukan pada hewan dan manusia. Kategori C, memiliki kekurangan studi pada manusia. Kategori X menunjukkan abnormalitas .👩 Bahan bahan yang perlu kamu jadikan catatan semasa kehamilan adalah:.✨ Retinoid (tretinoin, adapalene masuk kategori C; tazarotene masuk kategori X). Untuk retinol, retinaldehyde, dan retinyl palmitate perlu didiskusikan dengan dokter jika memang sangat dibutuhkan.✨ Salicylic acid masuk kategori C. Bagaimana dengan willow bark extract dan betaine salicylate? Meski keduanya bisa dikonversi jadi SA, willow bark extract dan betaine salicylate bukan SA. Jika memang perlu, gunakan di area yang khusus saja dengan pengawasan dokter. Kemungkinan absorpsi saat digunakan di area lebih luas ada di kisaran 9-25%.✨ Hydroquinone ada di kategori C, disarankan dipakai dengan pengawasan dokter.✨ Glycolic acid dengan konsentrasi 30-70% dianggap aman; jika di bawah itu maka aman .✨ Lactic acid dengan konsentrasi 2% dianggap aman .✨ Niacinamide dianggap aman untuk ibu menyusui .Adakah saran untuk bahan aman bagi jerawat dan peeling saat kehamilan dan menyusui? Yes ada! Baca feed Claudia @funskincare lebih lanjut. She's currently studying dermatology, jadi lebih memahami soal ini! .Resource:Trivedi et.al, 2017, published on International Journal of Women's DermatologyC.Lee et.al, 2013 by the American Society for Dermatologic Surgery
#insommiaskinformation
#ingredientswelearn
#clozetteid
+ View more details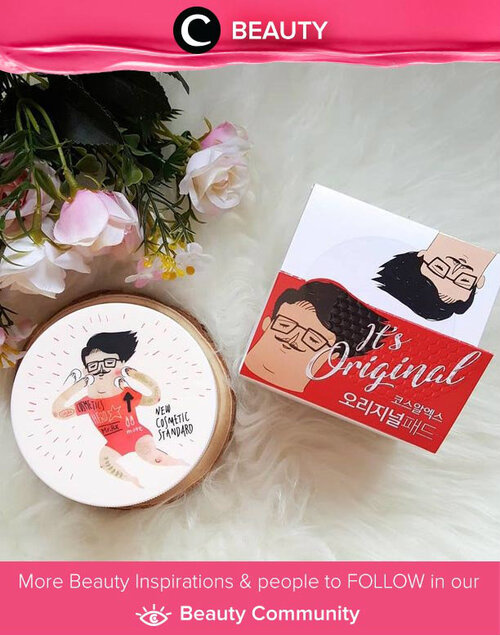 Another way to exfoliate your skin: COSRX One Step Pimple Clear Pad. Each jar is loaded with pre-soaked toning wipes with betaine salicylate and willow bark water to banish blemishes. Each wipe has two sides, you can use the embossed side first, and finish it with the softer side. Simak Beauty Update ala clozetters lainnya hari ini di Beauty Community. Image shared by Clozetter @Flaferry. Yuk, share juga beauty product favorit kamu bersama Clozette.

+ View more details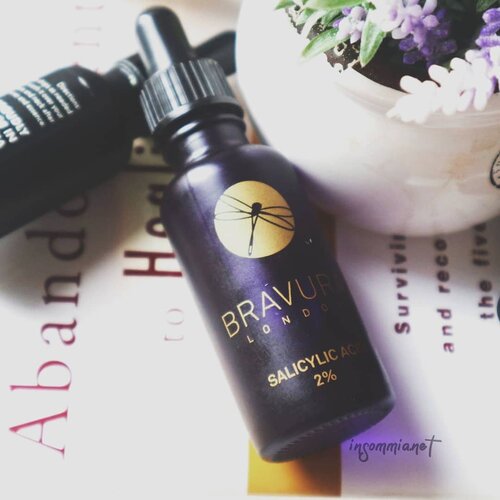 + View more details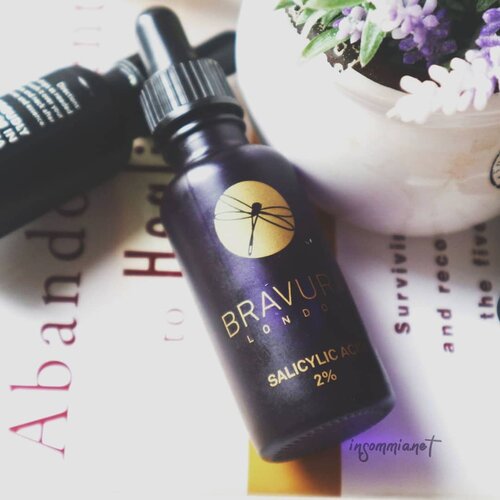 + View more details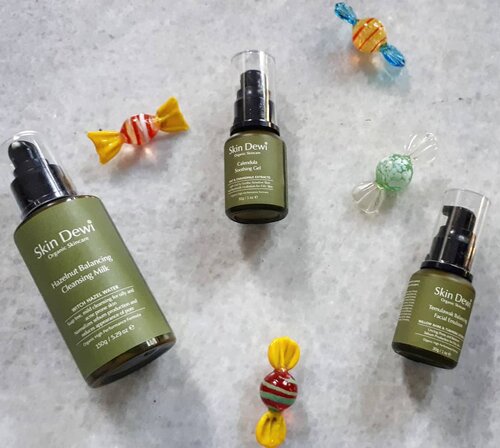 Day 4 of
#skinemmies2018
Brand.Challenge hosted by @antiagingamber and @morethanjustskin 🎀🎀🎀🎀🎀Speaking about the brand, I tried the whole set for oily skin from high end local brand called @skindewi created by @dewikauw . Their products are high performance natural ingredients. The clear up kit for oily skin consist of 3 products, such as🎀 Hazelnut Balancing Cleansing Milk. It is a second cleanser that has a milky texture. So yes, this is my second step cleanser after using a cleansing oil if I wear makeup. For morning routine, I just skip the cleansing oil and go with this cleanser directly. It consist of omega-rich oils – jojoba, hazelnut and castor, also witch hazel. They are both for bacteria killing, acne fighting, and shrink the appearance of pores.🎀 Calendula Soothing Gel. It can be function as a serum. This serum soothes my redness and inflammation from acne. It also can be used for whitehead prone skin.🎀 Temulawak Balancing Facial Emulsion. It is a light moisturizer that also can treat my acne. It consist of Chamomile, Allantoin and Bisabolol – calm any signs of irritation and redness.Willow's Bark extract, which contains salicylic acid, so good for acne prone skin.Combining with traditional remedies, Turmeric and Temulawak which have benefits as anti-inflammatory, blemish-fighting properties, and also Green Tea extract for its ability to regulate and balance sebum production.After using this whole regime for one and a half months, my skin looks clear and it keep my acne at bay. For usage of the first week, my skin has purge but not much. I got redness and itchy for awhile but It slowly heals after two weeks and gradually become clear, glow, and also heals my acne.
#skincarecommunity
#skincarereview
#skincareaddict
#skincareroutine
#skincareobbessed
#ribbonskincarereview
#iloveskincare
#beautycommunity
#beautybloggerindonesia
#beautynesia
#beautyobsessed
#asianbeauty
#indoskincarereview
#indobeautysquad
#indobeautygram
#idskincarecommunity
#ClozetteID

+ View more details

loading ...
Back To Top