loading...
Search
6 RESULTS FOR BEAUDIANIGLOBAL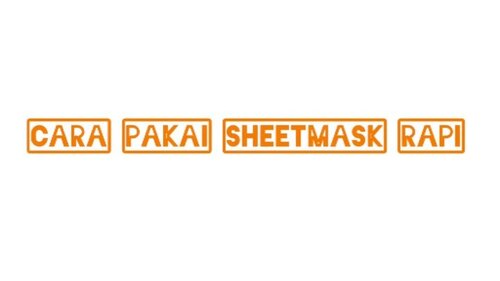 + View more details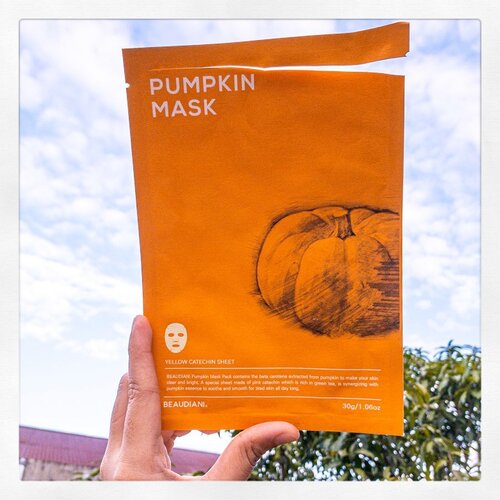 + View more details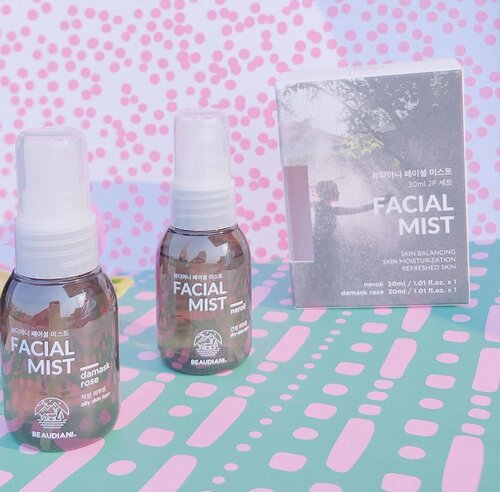 What's this? The cute mini bottle from @beaudiani @beaudiani_global 😍
BEAUDIANI FACIAL MIST 💧
Neroli (dry skin type)
Damask Rose (oily skin type)
How much do you need to face mist? for me, every day I definitely use face mist because I need extra hydration, instant freshness, and so it's not easy to sleepy😁
What are the advantages of face mist Beaudiani? first of all I was quite impressed with the ingredients because for me this content was quite unique and I just met this product 😍
It uses citrus aurantium dulcis flower oil helps for dry skin and a base of carrot seed oil which helps to make skin healthy. Its full moist and continuous moisturizing makes tired skin moist and healthy. Also, delicate citrus aurantium dulcis flow er oil (neroli oil) fragrance helps to uplift the mood. Is perfect for me who is moody 😆
Which of these two variants am I using? I use both! because in today's weather, my skin is easily dehydrated and the first aid is to use face mist. And also when going to reapply and after reapply sunscreen I usually use face mist for extra freshness and to boost my mood 🎀
I want to know how you use face mist, tell me 🥰
대단히 감사합니다 @madforcos ❤️
#beaudiani
#beaudianiglobal
#madforcos
#madcos
#frmadcos
#facemist
#skincare
#makeup
#beauty
#clozette
#clozetteid
#skincarecommunity
#skincareblogger
#skincareblog
#abskincare
#abcomunity
#abblogger
#kbeauty
#kbeautyblogger
#kbeautyblog
#skincareblogger
#beautybloggerindonesia
+ View more details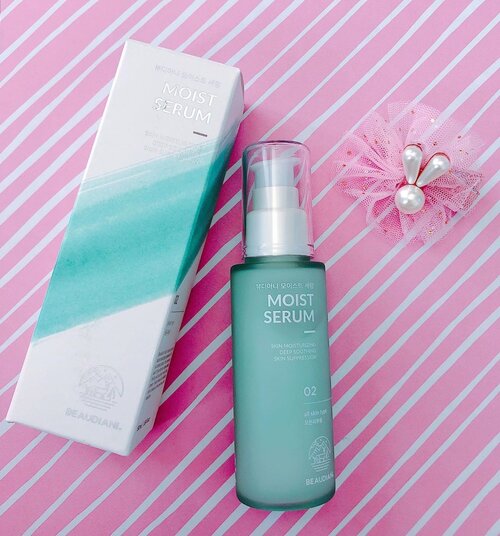 Annyeong 촉촉 스킨 hunter 🔎💧 @beaudiani_global @beaudiani MOIST SERUM
REFRESHING and MILD ESSENCE
SKIN MOISTURIZING, DEEP SOOTHING, SKIN SUPRESSION
If you a newbie of kbeauty, you'll confused with naming emulsion, essence, serum. Let me tell you, in kbeauy, layering skincare is about step by step using skincare from the mildest to the thickest ter texture. This basic principle.
Personally, I used this product on moisturizer slot and give me extra hydration because I used 2 layers. The texture is gel cream easy melt on skin, milky white colour a little bit transparent, hint citrus orange scent, fast absorb and non sticky feeling. I used in AM PM and so light texture.
Contain micro silk moisture capsule technology, soothe the skin and intensive moisture effect. My skin feel so smooth like using pore primer.
The packaging is sturdy, elegand, and cutie with colur combination 😍 and the Ingredients is so interesting
They claim is for all skin type. And I feel comfortable using it even though my skin is breakout and is a good thing. This product will not trigger a breakout 😍
You can buy this product at @frmadcos and get 30% discount if using my code 🛍
And special thankyou for @madforcos
#madforcos
#frmadcos
#beaudiani
#kbeauy
#abskincare
#abcommunity
#abblogger
#idskincarecommunity
#skincarecommunity
#kbeautyblog
#kbeautyblogger
#kbeautybloggers
#skincareblog
#skincareblogger
#clozette
#clozetteid
#skincare
#makeup
#beauty
+ View more details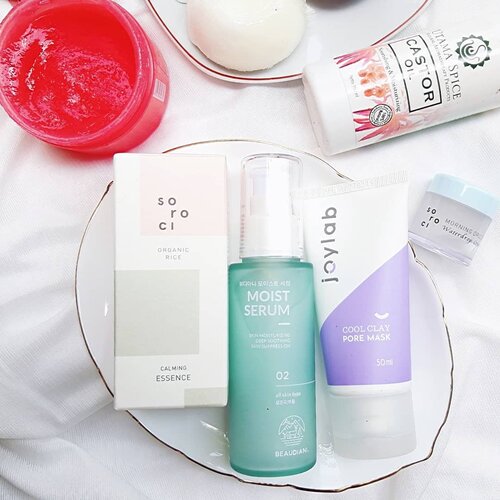 Happy
#TextureTuesday
💐~~The red texture is a watermelon body scrub, but i will share my first impression of Soroci Essence.Its really calming my skin! 😭❤ not just calming but also hydrating.So i go out for workout and im sweating, my redness become more visible and in some areas also appearing. And then I use this on my AM routine, totally work as it claims!It is a water type-essence. The scent is natural (no artifical fragrance) and so fresh. The main ingredient is Oryza Sativa (Rice) Germ Extract and there are other plant based extracts. I will write my full review of this ❤ Head up to their profile to see another products of @soroci_official~~What is your current essence? Lemme know 🤞🙌In this picture also more awesome
[email protected]
my favorite mask! will write my experience with this ✅@beaudiani_global still testing out✅@utamaspice a great oil for healthy hair!✅......
#beautyjournal
#clozetteid
+ View more details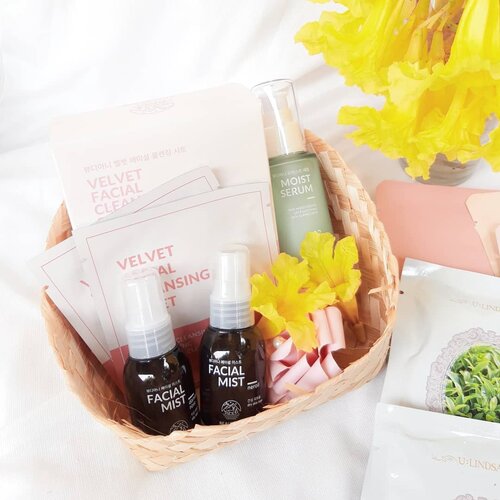 Happy Weekend!💛Weather is so hot these days, it is high until 36°C. Maybe it because the peak of the dry season. I hope you all have a great weekend. I would like to say thank you Jean @madforcos for sending this gift. Its full of skincare! Mostly @beaudiani_global products. Im so excited to try all. There are facial mist, serum, travel size tone up sunscreen, masks, cleansing sheets (20pcs🤪).💐@beaudiani_global aroma masks and whitening mask💐@snp.korea coconut water mask💐Ulindsay gel mask pack💐@beaudiani_global moist serum, velvet facial cleansing sheet, facial mist (damask rose and neroli).~~Dont forget to shop your K-beauty products at
www.madforcos.com
and because Im a FR ambassador you can use my code for 30% discount ARUMDWNS001❤Have you tried anything from Beaudiani, Ulindsay, or SNP? 😍😊.......
#soconetwork
#clozetteid
#sociollabloggernetwork
#frambassador
#beautyjournal
+ View more details

loading ...
Back To Top