loading...
Search
29,789 RESULTS FOR BEAUTYBLOGGERS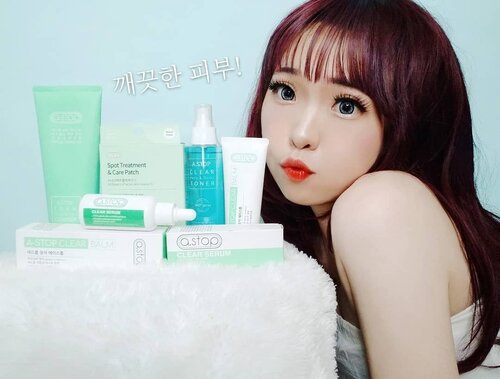 Annyeong! I want to share about my secret to prevent acne and give you IDR 237.000 off in total for all these products.
.
a.stop is a skincare product effective for troubled skin which work fast and savely. It affects on reddish skin and pimples immediately, remove dead cells on the skin, as an antibacterial effect and soothing effect that give my skin its natural glow back.
.
As i said before, I have a serious problem with Acne & eczema, that's why i'm so picky to choose a product for my skin. That's why i'm super happy when i finally found a products to get rid from acne. Not gonna lie - but really, i highly recommend a.stop for everyone with acne skin problem like me. a.stop is Korean professional brand for the acne standart of acne treatment.
.
I use all of these products & I really-really love it! 💚 all the products containts lightweight formula and easily absorbed to the skin. Its calming scents also give a relaxation. Make acne and pimple dissapear very quickly
.
In Korea, there are a words to describe a skin-goals :
🍀Sok-gwang [속광]: A natural glow and dewiness that seem to come from within.
🍀Mul-gwang [물광]: Very hydrated skin that looks like it's replenished to the max with water.
.
Get a special discount from me for a.stop products. I'll give you AIYUKI8's Exclusive Offers through :
.
✔️ a.stop Clear Balm :
Save IDR 45.000 (Rp 315.000 👉 Rp 270.000)
http://hicharis.net/AIYUKI/Mb5
✔️ a.stop Foam Face & Body Cleanser
Save IDR 84.000 (Rp 294.000 👉 Rp 210.000)
https://hicharis.net/AIYUKI/Ncv
✔️ a.stop Clear Toner 155ml :
Save IDR 32.000 (Rp 242.000 👉 Rp 210.000)
https://hicharis.net/AIYUKI/Nrg
✔️ a.stop Clear Serum :
Save IDR 53.000 (Rp 380.000 👉 Rp 330.000)
http://hicharis.net/AIYUKI/LWw
✔️ a.stop Spot Treatment & Acne Patch :
Save IDR 23.000 (Rp 173.000 👉 Rp 250.000)
https://hicharis.net/AIYUKI/MUM
.
.
@charis_celeb @hicharis
#astop
#CHARIS
#CHARISSTORE
#charisAPP
#CharisCeleb
#KoreanBeauty
#Korea
#hicharis
#skincare
#acneskin
#BeautyBlogger
#BeautyVlogger
#clozetteid
#acnecare
#Makeup
#Blogger
#Cosmetics
#style
#Blog
#korean
#Beauty
#girls
#kawaii
#beautifulskin
#flawlessskin
#IndonesianBeautyBlogger
+ View more details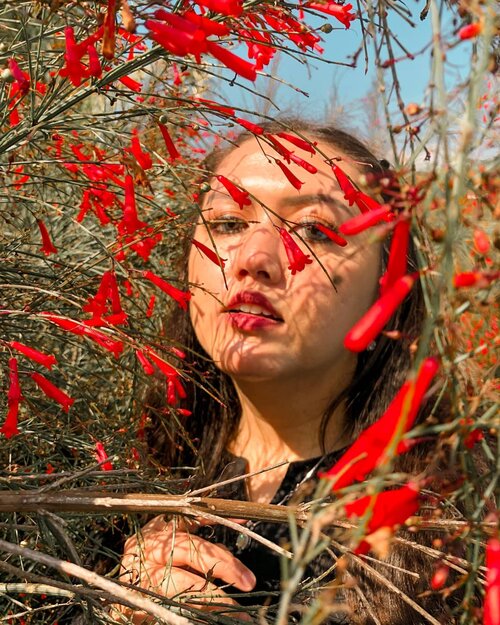 + View more details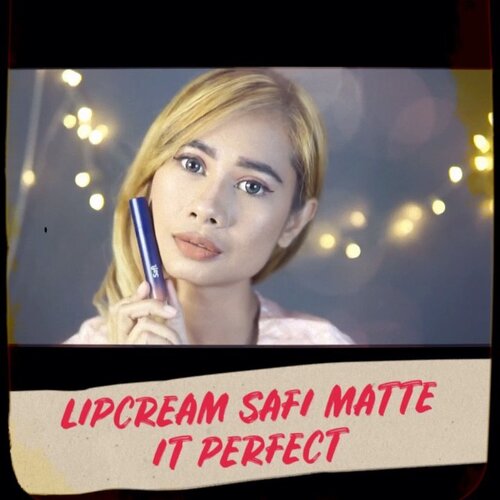 + View more details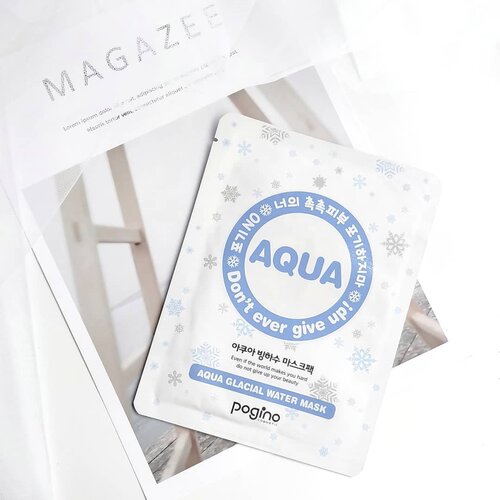 Pogino Aqua Glacial Water Mask
.
I got this mask from @skencos a few months ago. I'm sure my Indonesian beauty friends don't know much about this brand, so do I. Thank you so much @skencos for giving me the chance to try some masks that I didn't even know they were exist 😁.
.
The main ingredient is Glacial Water, supplies moisture to skin & helps in temperature care. The other ingredients are Complex Hyaluronic Acid, Rosa Centifolia Flower Extract & Bambusa Vulgaris Water provide a refreshing feeling on dry skin, regulates skin balance and helps maintain lively & moist skin.
.
The sheets is very thin, using nude mask sheet made from 100% natural vegetable materials.
.
If you look at the packaging there are snowflakes pictures, I assume that this mask will provide great soothing or cooling sensation. But it turns out it only provides soft soothing sensation.
.
It has a lot of essences, it looks like I can use it to take a shower, 😂😂😂. The essence is clear and slightly viscous, not greasy but a little bit sticky. With hints of a refreshing musk and powdery scent.
.
I used this mask for 30 minutes, I really liked the sheet material that adheres well on my face. It felt so comfortable and the scent gave me relaxation. After I took off the sheet, the essence left on the face felt a little bit sticky and needed time to be absorbed. Just as its claimed, I felt my skin become moist and well hydrated after using this mask.
.
.
.
.
.
#kbeauty
#koreanbeauty
#kskincare
#koreanskincare
#koreanmask
#koreansheetmask
#clozetteID
#beauty
#beautyblogger
#beautyreview
#beautycommunity
#skincare
#skincarereview
#skincarecommunity
#skincareroutine
#skincarediary
#skincarelover
#sheetmask
#sheetmaskreview
#mask
#maskreview
#sheetmasklover
#sheetmasksddict

+ View more details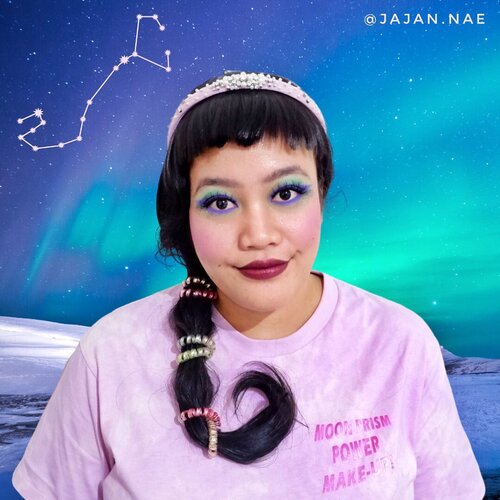 Halo, kali ini aku ikutan makeup collab bareng @pkubeautyblogger dengan tema ZODIAC MAKEUP 😆 Awalnya bingung mau bikin apa, teru terinspirasi sama kisah Artemis dan Scorpio, jadilah begini 😅
.
Artemis is the Greek goddess of the hunt, the wilderness, wild animals, the Moon, and chastity. Kebayang kaya dark moon princess, dengan rambut semi kepang ala capit kalajengking haha! But still pastel yaah karena scorpio gak black heart ❤ just our lipstick 💄 Oh ya, bonus scorpius constellation di langit malam 😂
.
Aku bakal cerita sedikit Legenda Scorpio yah! ♏️
.
Scorpio, in Greek Mythology, comes from the story of Orion. This giant of a man was the son of Poseidon and Euryale, and was also said to be the most handsome man alive. He and Artemis were hunting partners.
.
This made her brother, Apollo, jealous. He went to Mother Earth and asked her to create a giant scorpion, which then stung and killed Orion. Zeus placed both of them in the heavens as a constellation. Scorpion is a pretty big constellation. The bright star, Antares, is the Scorpion's heart.
.
Btw gw sebenernya pakai kaos Sailor Moon, you know lah galaxy banget kan 🎉
.
@pkubeautyblogger
#pkubeautyblogger
#pkubbmakeupcollab
#zodiacmakeup
#zodiacmakeuppkubb
.
.
#fantasymakeup
#scorpiomakeup
#makeupart
#ClozetteID
#rainbow
#rainbowmakeup
#makeuplover
#beautybloggers
#beautyvlogger
#beautycreator
#cutemakeup
#colorfulmakeup
#zodiacsigns
#zodiac
#scorpiozodiac
#scorpiosign
#scorpiomystique
#artemis
+ View more details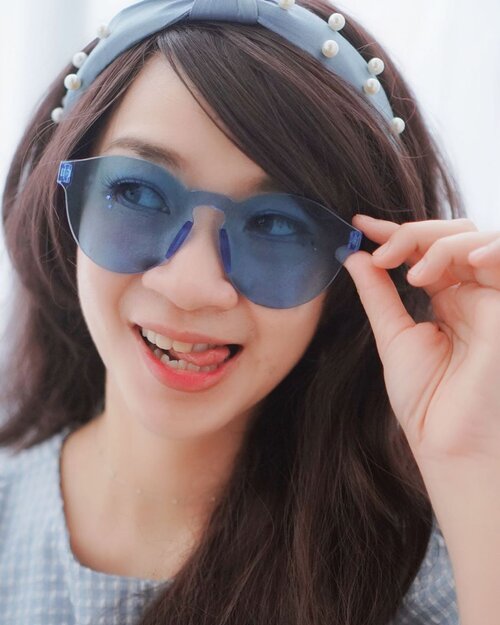 + View more details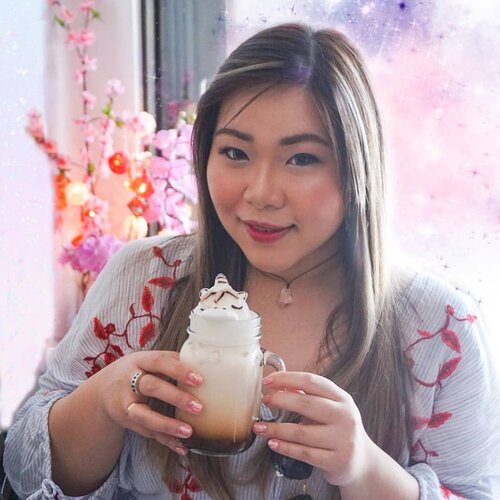 + View more details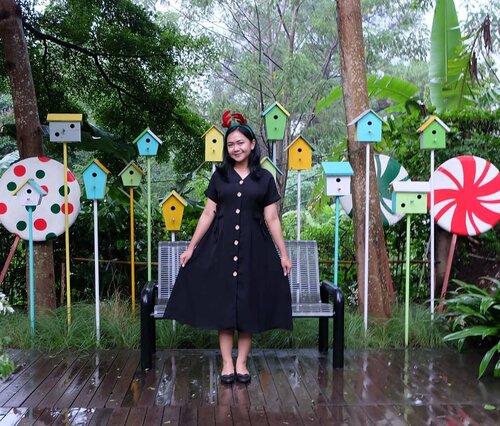 + View more details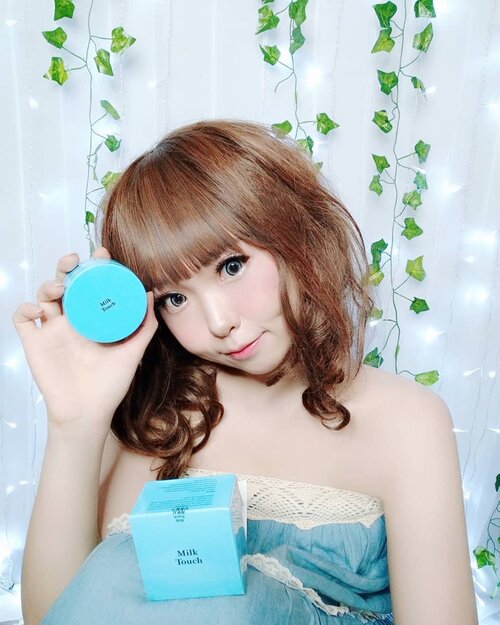 + View more details

loading ...
Back To Top