loading...
Search
375 RESULTS FOR BEAUTYCOLLABID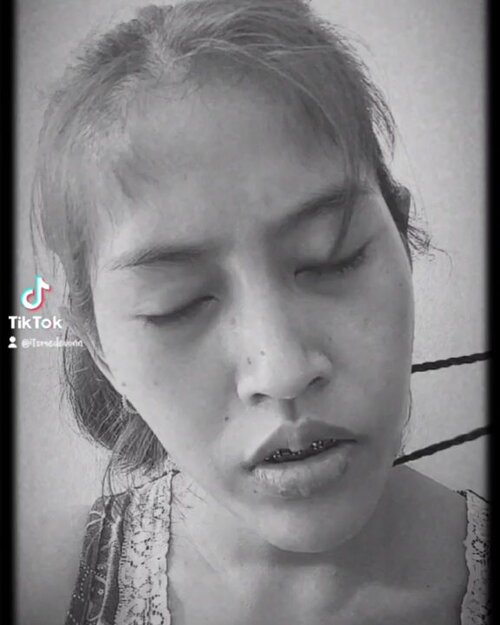 + View more details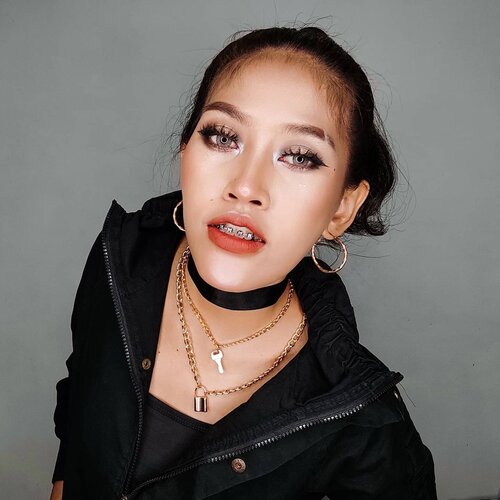 + View more details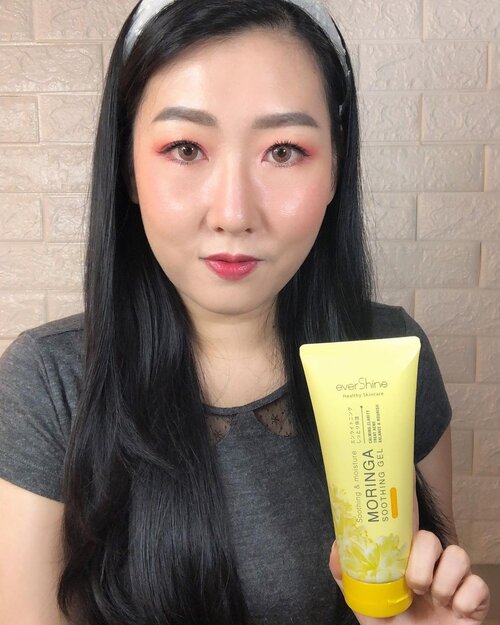 EVER SHINE200 ml IDR
[email protected]
Soothing gel multifungsi dgn ingredient herbal alami *Moringa (Daun Kelor) kaya vitamin A, C & E, anti oxidant & nutrisi kulit*Curcuma Longa (Kunyit) anti-bakteri,anti inflammation, perlindugan efek buruk matahari & brightening*Albaterus Ovinus (Jamur) : probioctics, meredakan jerawat & menipiskan bekas-bekasnya menguatkan imun kulit &memperbaiki skin barrier*Aloe Vera hydrating & soothing*Glycerin✨Klaim & Manfaat*Body Serum*Tabir Surya Alami*Anti bau u/ badan & kaki (& ketiak)*Nutrisi kuku & tumit pecah2*Mengurangi Stretch Mark & sunburn*Memperbaiki jaringan sel kulit rusak*Mencerahkan,melembutkan,meremajakan, menutrisi,meningkatkan eleastisitas & melindungi *Membuat kulit tampak lbh segar & halus*Menutrisi, melindungi,memperbaiki tekstur
*Bs u/ masalah jerawat, kulit mengelupas & kemerahan,break-out,iritasi,luka bakar,masalah eksim,bekas luka,ruam popok etc

✨Notice
*NO (Silicone, Sulfate, & Paraben)
*Fungal Acne Safe*NOT Alcohol free
*Daily use*Bisa u/ segala usia (bayi & orang tua),Bumil & Busui*BPOM

✨Notable Effect
*Antioxidant*Brightening*Anti-Aging
*Anti Acne
*Soothing & Calming
*Moisturizing & Hydrating
*Anti-bacterial*Softening
*Promotes Wound Healing
✨Cara pakai*Ambil secukupnya oles didaerah yg diinginkan*Bs u/ wajah,badan & rambutDesain simple dominasi warna kuningProduknya Tube dgn tutup flip topAda plastik wrap pembungkus, stiker hologram & aluminium foil didlm tube, jd dibuka dl sblm pakeTeksturnya itu light gel watery kekuningan
Wangi herbal mix moringa & kunyit
Ada efek calming (colling sensation pas di oles)
Mudah diratakan & mudah meresap ada feel sedikit lengket tp ga gangguHasil matte terlihat sedikit glowLembab & kenyal
Membantu penyembuhan biang keringat, luka kecakar, luka akibat pake pembalut, Ruam gesekan celanaBikin luka cepat tertutup & lbh cepat sembuh bahkan bekas luka lamanya memudarGa perlu dipakai byk2 yBs dipakai u/ totol jerawat, eye cream,moisturizer, sleeping mask,masker,hair serum & primer makeupIsinya banyak & travel friendly, cocok u/ berpergian multifungsi bangetJadi hemat deh xixixiix
#beautycollabidxevershine
@beautycollab.id

+ View more details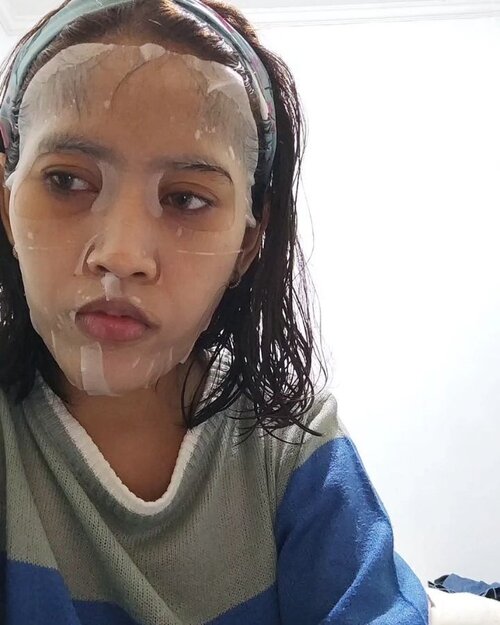 + View more details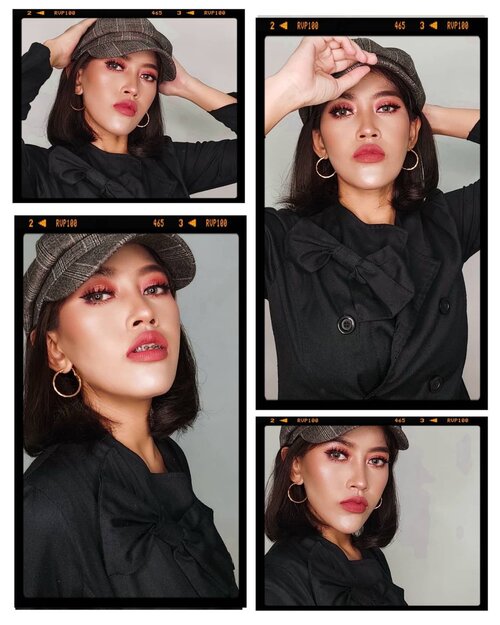 + View more details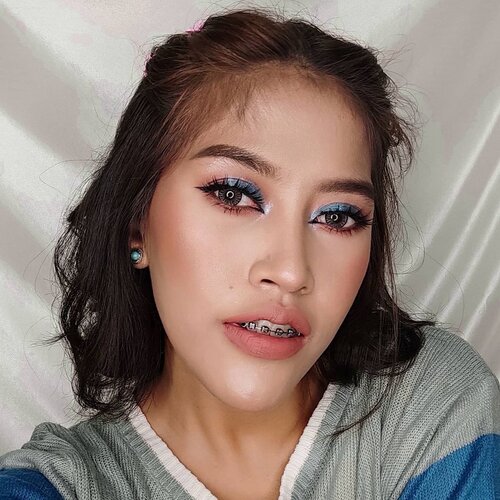 + View more details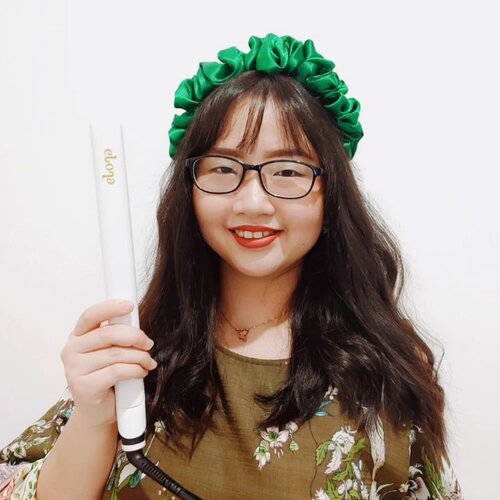 🎄𝘊𝘩𝘳𝘪𝘴𝘵𝘮𝘢𝘴 𝘏𝘢𝘪𝘳 𝘓𝘰𝘰𝘬🎄𝘊𝘢𝘵𝘰𝘬𝘢𝘯 𝘴𝘶𝘱𝘦𝘳 𝘱𝘳𝘢𝘬𝘵𝘪𝘴 & 𝘨𝘢𝘬 𝘣𝘪𝘬𝘪𝘯 𝘳𝘪𝘣𝘦𝘵 ..Walaupun natal tahun ini belum bisa ke gereja, tapi kita tetap ga boleh melupakan ibadah malam natal kan? Nah,
#dirumahaja
tetap bisa kok bikin christmas look! Supaya malam natal kita yg di rumah aja tetap terasa istimewa, bikin penampilan kita seperti layaknya ke gereja mulai dari hair look, makeup & ootd 💚 .Ini dia, Christmas Hair Look versi aku pakai catokan @elonaworld 🤍 Suka poll sama hasilnya setelah pakai 𝙀𝙡𝙤𝙣𝙖 𝘾𝙖𝙥𝙚𝙡𝙡𝙞𝙣𝙞 yg membuat rambut lebih halus, lembut dan berkilau✨ .𝙀𝙡𝙤𝙣𝙖 𝘾𝙖𝙥𝙚𝙡𝙡𝙞𝙣𝙞 tak hanya bisa digunakan sebagai alat pelurus rambut, tapi juga bisa untuk blow rambut/bikin curly hair. Desain yang slim dan elegant, catokan yg bersifat anti bakteri dan menjaga kesehatan rambut dan kulit kepala, kabel yg dapat memutar sehingga tidak mudah kusut dan kita dapat mengatur suhu panas sesuai keinginan menjadikan catokannya @elonaworld ini favorit aku banget ❤️💚 ..Kalian suka Christmas Hair Look yang mana nih? Cek langsung IG @elonaworld for more update about all product by Elona ya guys✨ ..💇‍♀️ Elona Capellini (Ultra Slim Straightener)💰IDR 780.000,-.♐ 𝓓εℂ𝕖Mβe𝕣 24, 2020.
#AforAlinda
#Alindaaa29
#Alinda
@elonaworld @beautycollab.id @clozetteid
#ClozetteID
#BeautyCollabIDxElonaWorld
#ElonaWorld
#Catokan
#Straightener
#CurlyHair
#dirumahaja
#ubahinsekyurjadibersyukur
#jalani_nikmati_syukuri
#rezekigakketuker
#VloggerSemarang
#BloggerSemarang

+ View more details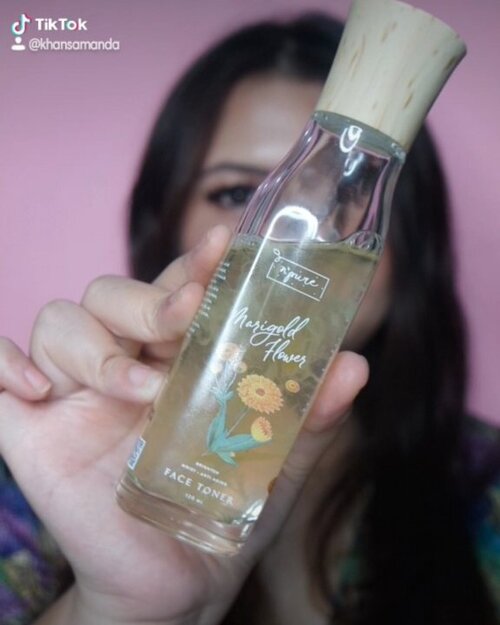 Gokil banget ini toner.. ada bunga marigoldnya cuy di dalem produknya..🌼 di gue, produk ini ngaruh banget untuk :Melembabkan kulit ✅Mencerahkan ✅Menyamarkan kerutan wajah ✅Bikin kulit kenyal dan sehat ✅Di pakenya di wajah tuh enak banget, dingin, dan wanginya refreshing banget.. ❤ buat yg lg start pake antiaging products, cobain seri marigold dr @npureofficial ini deh.. ringan di kulit, harganya affordable, dan emang baguss si di kulit menurut gue.. must try! Note : itu jerawat mau mens
[email protected]
#npure
#npureofficial
#npuremarigold
#npuremarigoldseries
@beautycollab.id

+ View more details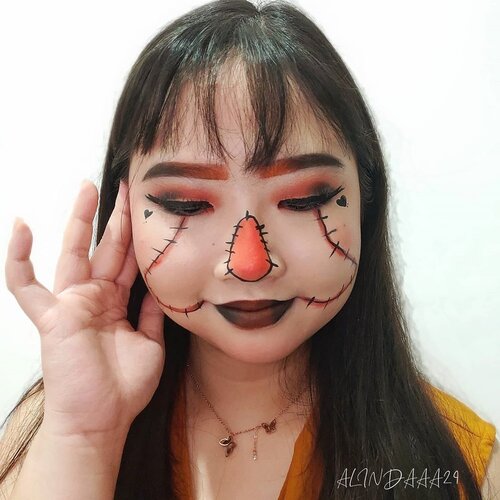 Ketika yg bukan pecinta horor bikin Halloween Makeup. Intinya tetap mengambil warna orange & black aja, art nya sesuai arah jari jemariku yg memegang brush ini mau kemana dan jadilah look ini 🎃 .What do you think guys? 🧡Check halloween look from all member of
#BeautyCollabID
too! 🖤 ..This is " Halloween Make Up" collaboration with @beautycollab.id 💙 .Collage 11. @nissanischaa2. @thaliatheje3. @shintaayudiana4. @sh_ntyp5. @janee_audian6. @salsabilasnw7. @milamichan ..Collage 21. @nheeraahs713__2. @mutiara.cahyaa3. @ptr_adinda4. @paintedtika5. @anita.ca_6. @hello.wandha7. @arinyanyuli ..Collage 31. @erika.febry_2. @pi2nzr3. @hermasariipoerbaa4. @rima_rismayanti_225. @audy.mua6. @novangelina__7. @sugarcclouds ..Collage 41. @aku.miaa2. @nadyaford3. @azzahransfr4. sripuput035. @official_rakum6. @sefti.sf7. @syahriskyferdinand ..Collage 51. @nia_rizq2. @raniapritiani3. @arrafara54. @clarizsalaura5. @tyaskiws6. @macicaleoni_7. @safiralfan ..Collage 61. @naybaihaqi2. @fanylusitasari3. @mozafausta4. @susanaoktv5. @nuritaputri6. @dindafebrianass7. @flowrindesu ..Collage 71. @melianrr_2. @pradytafr3. @misniaz_4. @woybeee ..Collage 81. @meidythiya2. @prmthr3. @yuyun_zully4. @nuke.uke ..Collage 91. @rurie.nurulfajri2. @fafazhrrr3. @alindaaa29 ..
#Alindaaa29
#AforAlinda
#Alinda
@beautycollab.id @clozetteid
#clozetteid
#HalloweenMakeupBeautyCollabID
#HalloweenMakeup
#BeautyCollabID
#BCollabID
#makeuplook
#artmakeup
#ubahinsekyurjadibersyukur
#jalani_nikmati_syukuri
#rezekigakketuker
#dirumahaja
#VloggerSemarang
#BloggerSemarang

+ View more details

loading ...
Back To Top