loading...
Search
25 RESULTS FOR BEDUGUL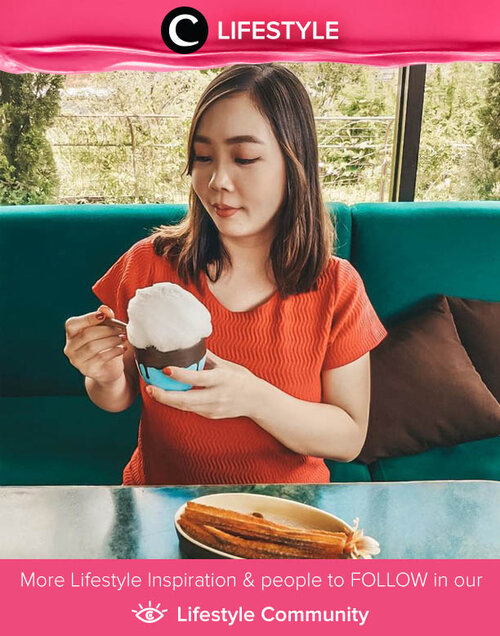 Throwback to hot chocolate moment at Hot Chocolate House, Bedugul, Bali. Image shared by Clozetter @jcliani. Simak Lifestyle Update ala clozetters lainnya hari ini di Lifestyle Community. Yuk, share momen favoritmu bersama Clozette.

+ View more details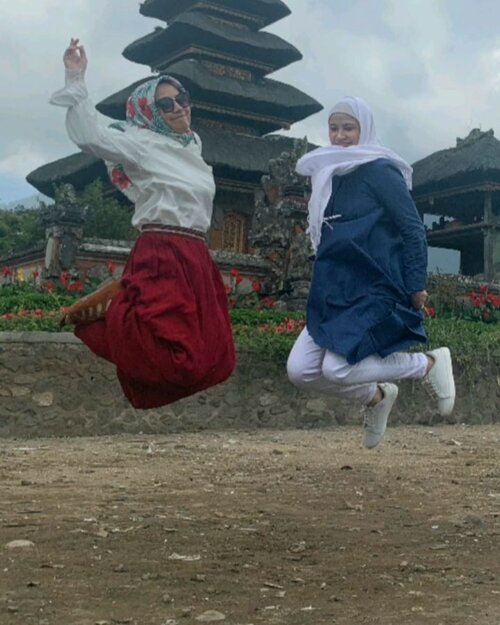 + View more details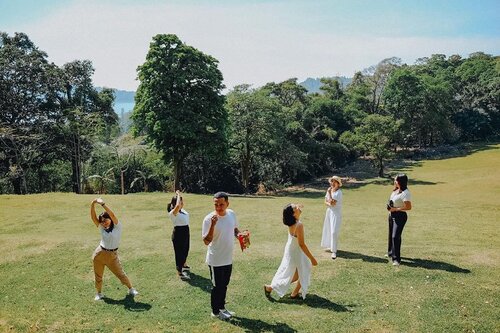 + View more details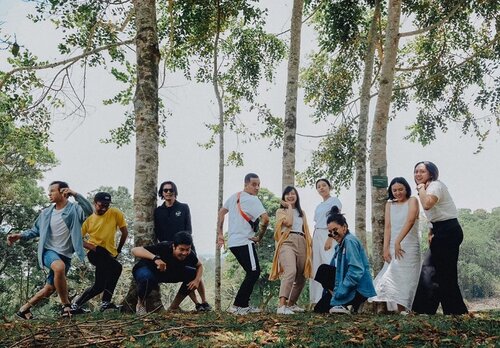 + View more details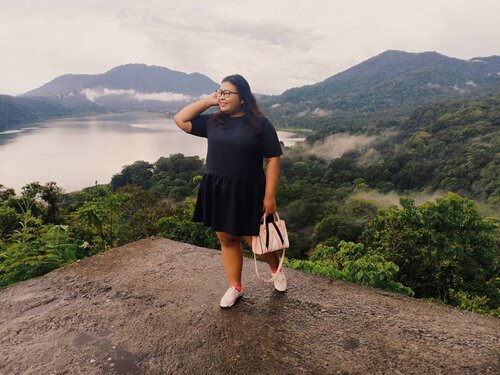 Kadang tuh kita gatau gimana masa depan kita. We have dreams. Salah satunya memiliki kamu (?). Bentar ini cuma bercanda. Paragraf selanjutnya serius.
Aku punya mimpi memiliki komunitas besar. Encourage every woman to feel beautiful. Aku punya mimpi suatu saat nanti komunitasku akan dielukan oleh perempuan. Yes, that's one of my dreams.
But, yes, kenyataan gak bisa ngomong secepat itu kan? Tahun lalu aku harus memilih, mengejar impian dan membutuhkan waktu dan tenaga yg lebih ATAU mengambil alih kepemimpinan (?) usaha. Berat. Bagi yang tau aku pasti mengerti dilemaku selama dua tahun terakhir dan tau apa path yang aku inginkan sebenarnya.
Well, you know I'm a bad girl, but I love my parents. A lot. Terlepas bagaimana pertengkaran kami selama bertahun - tahun, akhirnya aku memilih opsi kedua. Yes, I work so hard to catch up. Belum lagi tahun lalu, aku yah, kalian tau sedikit down masalah anu.
I left them. Alone.
Aku mungkin berhasil lead my business, but not my community.
Kalian tau gak perasaan kangen 'kumpul' di chat cuma buat komentar hal sepele, ketawa hal receh bareng padahal cuma melalui group? Aku kangen. I work 8 to 7 everyday, fixed my heart (last year ya), trying to waras everytime. Aku kangen sama mobilitasku dulu.
But, this is the path I chose. Sebenarnya aku ingin sekali kembali seperti dulu, membangun mimpiku. Namun musuh besarku, waktu, sepertinya gak memberikannya sekarang. Selama setahun ini, aku egois, aku kekeuh merasa pasti bisa. Yah, akhirnya aku belajar, aku gak bisa memeluk gunung, aku harus melepaskan satu hal demi kebaikan bersama.
Mungkin gak saat ini mimpi itu terwujud, mungkin 1-2 tahun lagi. Mungkin suatu saat nanti. Untuk saat ini, aku pamit.
Terima kasih semuanya dan I love you. ♥️
#vinaootd
#vinapiknik
#vinawords
.
.
.
#ootd
#curvywoman
#curvywomanindo
#plussizestyle
#plussizeindo
#plussizebali
#bigsizebali
#ootbigsizeindonesia
#curvysquad
#curvygirl
#plussizewoman
#ootdplussizeindo
#Clozetteid
#ootdindo
#curvystyleideasid
#missbbwindonesia
#plussizefashion
#plussize
#plussizestyle
#bodypositivity
#plussizemodel
#bedugul
#buyanlake
#tamblinganlake
#tabanan
#baliview
#twinlakes
+ View more details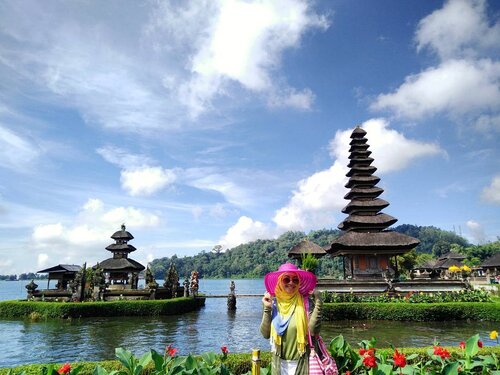 + View more details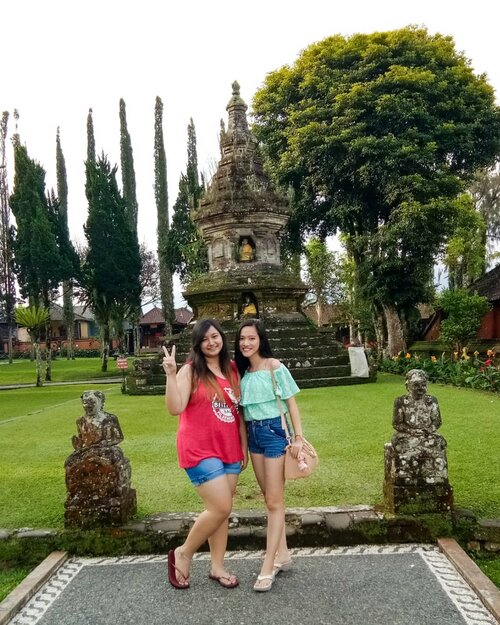 + View more details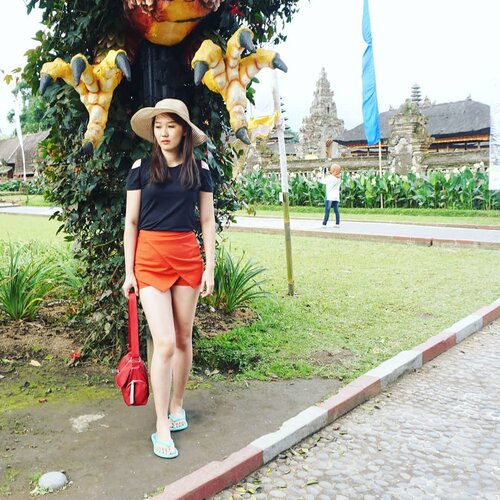 Favorit kalo ke Bali ya ke Bedugul, anaknya ga suka wisata kekinian. Dingin, tapi masih oke ga dingin banget
.
.
.
.
.
Hat from rest area
Top beli di @shopee_id
Skort @yuanclothing
Bags from @martinversa @zilingoid
.
.
.
.
.
.
.
#셀카   #셀스다그램   #인스타그램  
#zilingoid
#일상   #데일리   #데일리룩   #얼짱   #셀피   #한국   #한국어   #주말   #한국어배우기   #책스타그램   #인스타데일리  
#clozetteid
   #셀스타그램  
#photooftheday
   #얼스타그램   #먹스타그램   #먹방  
#igdaily
#instalike
   #개스타그램   #냥스타그램  
#bestoftheday
#ulzzangstyle
#siapasihlo
#uljjang
+ View more details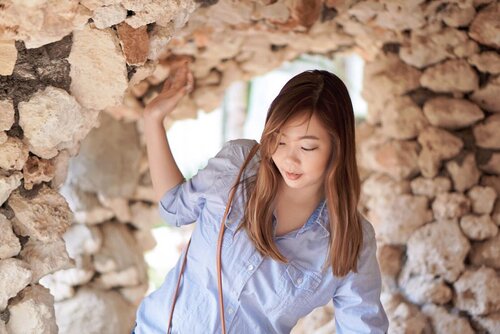 + View more details

loading ...
Back To Top