loading...
Search
22 RESULTS FOR BELLFLOWER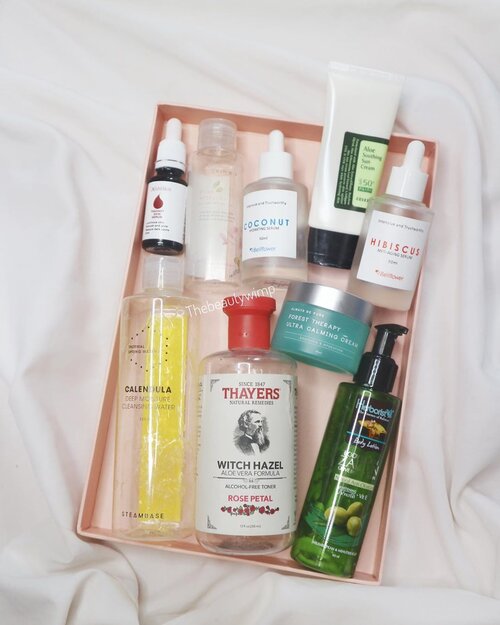 E♥M♥P♥T♥I♥E♥S
.
Kembali ke produk2 skin(body)care saya yang abiiissss bersihhh sampe koret-koretttt.
Achievement banget kalo ada produk habis gini seneng banget, berasa gak mubazeeer 😂😂😂😂
.
* Thayers Toner @thayersnatural
Sebenernya pas dpt toner ini gak penuh, waktu itu diksh coba Pakde Danang. Eh enak buuuanget, jadinya tak habisin cukup cepet.
Enaknya gmn? Oke buat exfo ala-ala , hidrasi dapet, refreshing iya & gak lengket. Sayang nya toner ku msh numpuk, kalo enggak, aku pasti beli sih. La ini sebotol gede bgt kpn abisnyeeee ...
.
* Steambase Calendula Cleansing Water
Seger dan bersih paraaaaaaah, buat ngangkat kotoran di wajah (pagi pun ada aja item2nya pdhl blm kemana-mana) . Buat heavy makeup gmn? Mboh jarang ndempul.
Pokoknya kl yg jarang makeup, trs first cleanser pake ini toppp abis 👌 ada alkohol tapi ga ngeringin sih, toh hbs itu di bilas lagi.
.
* Herborist Body Lotion @herboristnaturalcare
Satu2nya bodycare yg botolnya berhasil aku simpen dulu sebelum kebuang hehe. Waktu itu dikasih PR package dan kebetulan body lotion ku abis, jadinya aku pake aja.
Ternyata bagus juga, wanginya enak dan dia gak lengket.
.
.
* Always Be Pure Cream @always_be_pure_indonesia
Awalnya agak gengges nih, krn silicone nya wuakehh bgt wkwk. Lama lama kok enak tapi, tekstur nya gel, tapi lembab nya awet. Ya krn silicone nya itu, jadi menang dese occlusive moisturizer gt. Buat sleeping mask juga bisa, pake ada tebelan.
.
* Skinoia Micellar Water @skinoia.id
Produk lokal! Ini juga buat ngangkat kotoran di bareface oke banget. Formulanya gentle tapi epektip.
.
* Elsheskin Radiant Serum @elsheskin
Uda botol kedua. So far dia hidrasi nya cukup banget. Cuma belum keliatan efek lain selain melembabkan di kulit ku.
.
* Cosrx Aloe Vera Sunscreen @cosrx_indonesia
Yaaa lumayan, pokoknya kalo sampe habis ya berarti aku enjoy wearing it wkwk.
.
.
* Bellflower Coconut & Hibiscus @bellflower_official
Untuk yang kulit kering wis 2 ini bagus. Tapi coconut masih terbaik menurutku 👌 dari segi tekstur dan formula manteeebb, melembabkan bgt.
+ View more details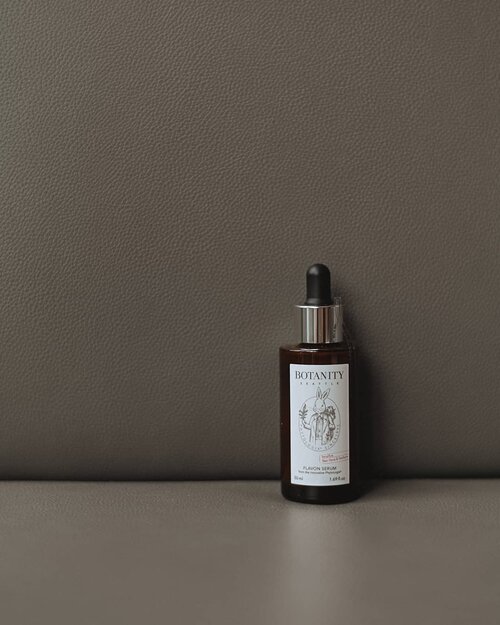 Serum Lancome aku udah abisss, saatnya cobain serum @botanity_id Baru pakai sekitar 2 mingguan dan kepingin share quick reviewnya disini :
.
BOTANITY FLAVON SERUM
Volume : 50ml | Price : IDR 399.000,-
Ingredients : Uniflavon™bamboo & scutellaria root extract, lotus extract, propolis extract, centella asiatica extract, honeysuckle extract, dan bellflower root extract
.
-Texture • ☆☆☆☆ LIGHT | WEIGHT • • • • •
-Based • ☆☆☆☆ WATERY | OILY • • • • •
-Fragance • • ☆☆☆ SOFT | STRONG • • • • •
-Finishing ☆☆☆☆☆ SMOOTH | THICK • • • • •
.
PROS
✔ Rich & Moist
✔ Quick Absorb
✔ Easy to blend
✔ Soothe Redness
.
CONS
✖ Over moist for oily skin.
Ada kalanya kulit jadi sangat berminyak menjelang period, suka clash muncul jerawat kalau pakai skincare yg moisturenya cukup tinggi. Siasat kalau kondisi kulit lagi minyakan parah, ganti dengan skincare yg lebih mild. Pelembab alternatif aku Aloe Vera Gel.
.
Shop : @neuffa
.
#ClozetteID
#Skincare
#BeautyBlog
#KoreanSkincare
#Review
#SkincareRoutine
+ View more details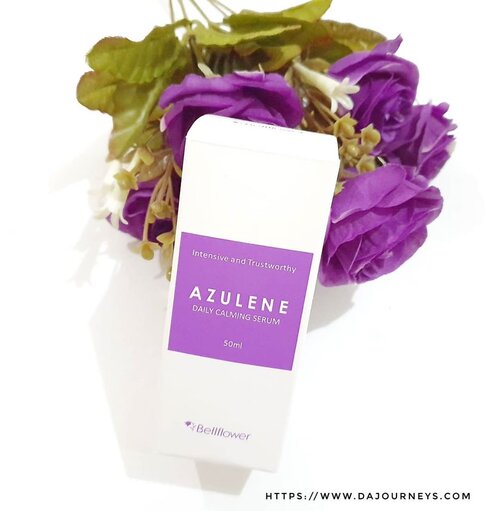 + View more details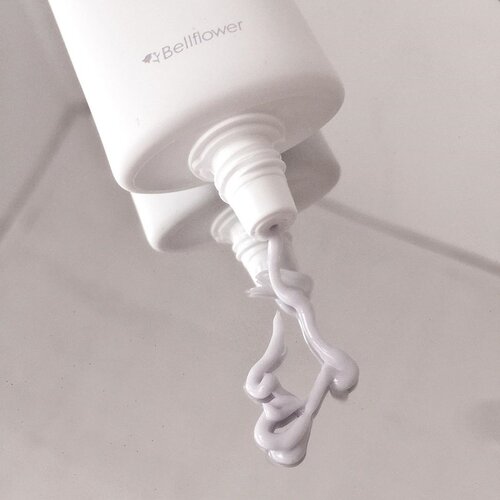 + View more details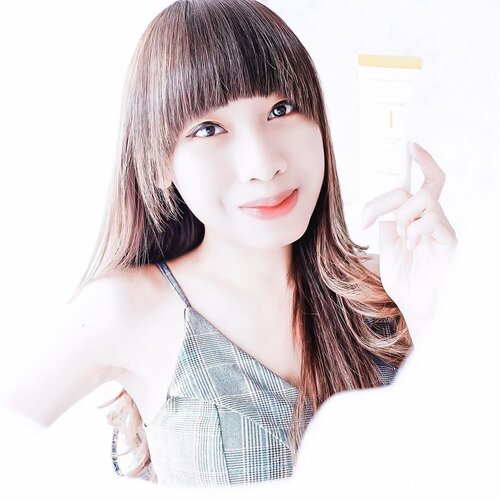 New skin care product
from @bellflower_official is here !
-
COCONUT DAILY MOISTURIZE CREAM
What's good?
High moisturizer
Good for dry to chronic dry skin
Creamy soft texture
Light wearing
Not sticky at all
Down side? No
-
IDEBENONE GLOWING FACE CREAM
What's good?
Good moisturizer
Liquid gel texture
Easy to absorb
Healthy glowing finish
Light-wearing
Suitable for all skin type
Oil skin approved
Down side? No
-
I RATE THOSE PRODUCT 4.5/5 !
Korean skin care product is always sensitive skin friendly and light to wearing. It doesn't causes any purging, breakout or acne. It help us to get a healthy, glowing and moisturize skin.
-
SLIDE TO WATCH THE TUTORIAL !
Thank you @bellflower_official ☘️
.
.
.
#clozetteid
#bellflower
#bellflowerskincare
#koreanbeauty
#koreanskincare
#skincare
#skincareroutine
#moisturizer
#glowingcream
#bloggersurabaya
#bloggerjakarta

+ View more details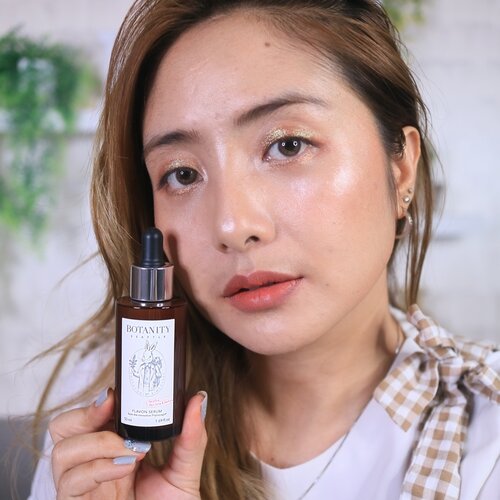 + View more details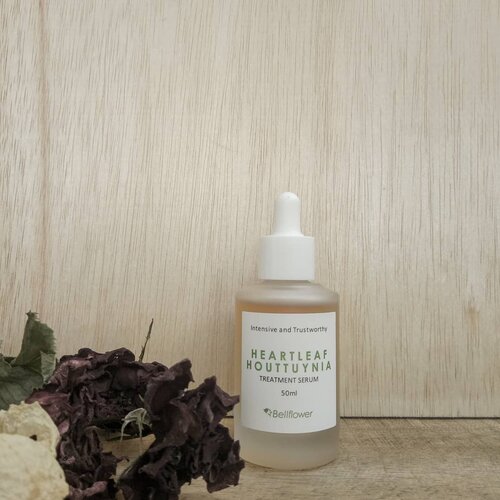 #Bellflower
Heartleaf Houttuynia Treatment Serum 50ml
Contains Houttuynia cordata extract (44,000ppm) with Centella asiatica extract, Rosmarinus officinalis (Rosemary) leaf oil.
Calming effect for sensitive skin by Houttuynia cordata extract. Moisturized and Healthy skin by Centella asiatica extract, Rosmarinus officinalis (Rosemary) leaf oil.
Has a light texture and not heavy. Doesn't contain fragrance, there is only natural fragrance from the ingredients of the serum. Has a fresh scent. Has a light brown color. When applied like applying face oil because it is oily (slide 3), but it is not sticky and quickly absorbs too.
I use this product routinely for about 1 week, I really like it in terms of texture and fragrance, but unfortunately on my face not to relieve pimples but instead bring up some small pimples, so sad :(
I will keep using it for the next 2 weeks and I will update it here. Hopefully the next 2 weeks I use this product is suitable and the results are better.
Have you tried serum from this brand?
#skincare
#serum
#skincarekorea
#acneskincare
#acnejourney
#skincarejunkie
#abcommunity
#skincarecommunity
#idskincarecommunity
#beautiesquad
#lianaekacom
#clozetteid
+ View more details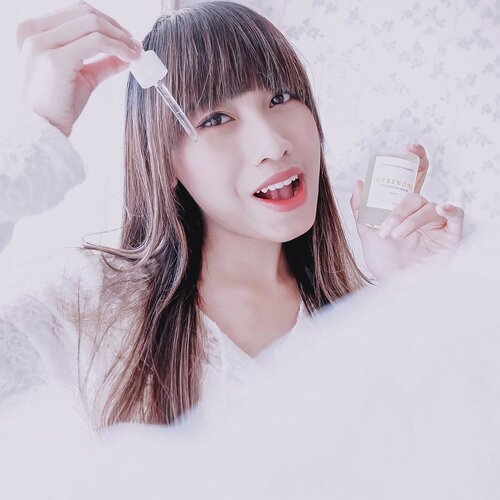 + View more details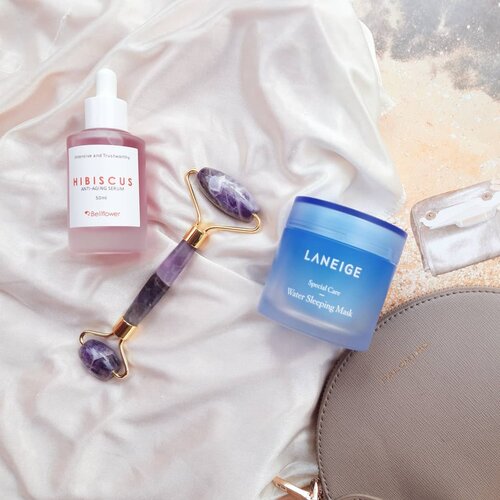 Happy Sunday! Dont forget to pamper your self to get ready on Monday. I love these products ❤ I have to finish the sleeping mask before the PAO 😁
Hibiscus flower known as botox flower! Hibiscus flower is naturally high in both antioxidants and alpha hydroxy acids (AHAs), both important in making skin look more youthful. Specific antioxidants called anthocyanins, which fight of free radicals, prevent premature skin aging, and decrease inflammation. This Bellflower Hibiscus Anti Aging Serum is also enriched with peptides and collagen.
❤
Have you tried any product with Hibiscus extract? 🌺🌺
.
.
.
.
.
.
.
.
.
.
#beautyjournal
#clozetteid
#beauty
#skincare
#soconetwork
#sociollabloggernetwork
+ View more details

loading ...
Back To Top