loading...
Search
904 RESULTS FOR BENEFIT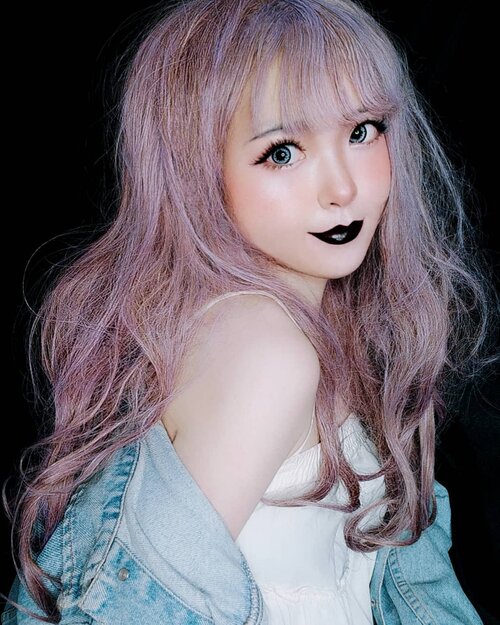 Kichijoji, Tokyo - 2015.
Someone said to me : 'Yuki, as time goes by, you should be like a cherry blossom'. 'Why?' - i asked. 'Cherry blossom has its beautiful petals, Cherry blossom will bloom once a year, and people amazed by its beauty. Not only the flower itself, but Cherry Blossom can actually shower you with numerous benefits that you never thought of'
.
I still remember what he said to me - in a small cafe in the corner of Kichijoji - Tokyo. He is an artist from other country, who live his dream as an artist in Tokyo. He taught me about focus and hardwork.
.
I'm in tears, everytime i remember about all my struggle, pain, all my blood and tears, my patience, sacrifice to reach every pieces of my dreams. My process taught me about quality. Eventhough it's took longer than the others. Thankyou myself. Sorry if i'm too strict and always punish you everytime something bad happen and make you crying out loud. You've overcome countless highwalls. The brightest star never too faraway to reach. You've made a promise that you will collect all the pieces of your thousand dreams before 30yo right? So, make it true!
.
Hardwork-dream-dedication. Hold the vision, trust the process. My mom always said to me :
'We never know what tomorrow will bring. Just trust your timing. When your time has come, nothing can dim the light that shines from within'. .
'My passion is the reason why i live, eventhough i have to face so many hardship and impossibility in my life. I better lose my soul than lose my passion and living this life without passion burning my soul and have to live like a zombie until the end of my life'. Aiyuki - 2020
. .
.
#JapaneseBeauty
#oshare
#model
#barbie
#barbiegirl
#barbiedoll
#makeup
#kawaii
#kawaiigirl
#beauty
#style
#girls
#fashion
#harajukugirl
#harajuku
#japan
#モデル  #メイク  #ヘアアレンジ
#オシャレ  #メイク #ファッション
#ガール #かわいい
#cute
#beautiful
#IndonesianBlogger
#BeautyBlogger
#可愛い #かわいい
#ClozetteID

+ View more details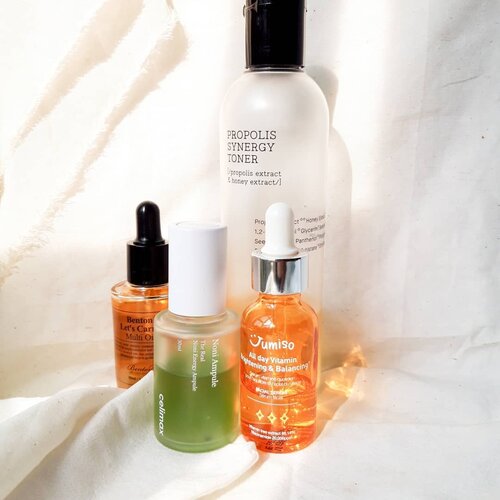 + View more details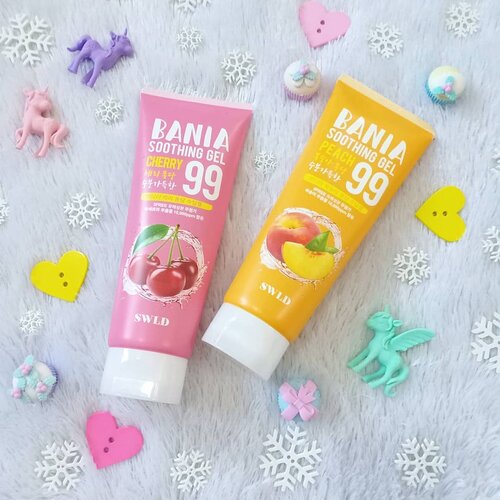 For those of you asking which one out of the two i like better, honestly they work exactly the same guys! I do think they choose 4 main ingredients (peach, cherry, aloe and tomato) with the same benefits that are soothing, moisturizing and calming.
Aesthetic and scent wise, ofc i prefer the Cherry one (i mean, it's pink and i generally love cherries colored/scented products more than peaches) purely because of taste, but honestly i think you can pick out any of the four and won't find difference in texture (swipe to last pic to see) or reaction on the skin.
Btw, although they are 99% made from fruit extract, i personally still smell a rather artificial type of scent especially on first usage, but it fades away and you ended up with basically a sweet, fruit scent. They are not fake smelling tho (you know like flavored lip balms? It smells nothing like them) and it smells closer to a real fruit than an artificially fruit scented products, but there is definitely a little chemical scent that i detect. Just putting it out there coz i don't spare nothing when it comes to review.
Anyway,don't forget to get it only from my Charis Shop (Mindy83) or type
https://bit.ly/swldbaniaMindy83
for a special price!
#charisceleb
#swld
#baniasoothinggel
#swldbania
#swldbaniasoothinggel
#reviewwithMindy
#kbeauty
#koreanskincare
#koreanbeauty
#bodycare
#koreancosmetics
#kcosmetics
#clozetteid
#sbybeautyblogger
#beautynesiamember
#bloggerceria
#bloggerperempuan
#bbloggerid
#indonesianfemalebloggers
#review
#influencer
#beautyinfluencer
#SURABAYABEAUTYBLOGGER
#endorsement
#endorsementid
#endorsersby
#kawaiiaesthetic
#openendorsement
#beautysocietyid
#itsbeautycommunity
+ View more details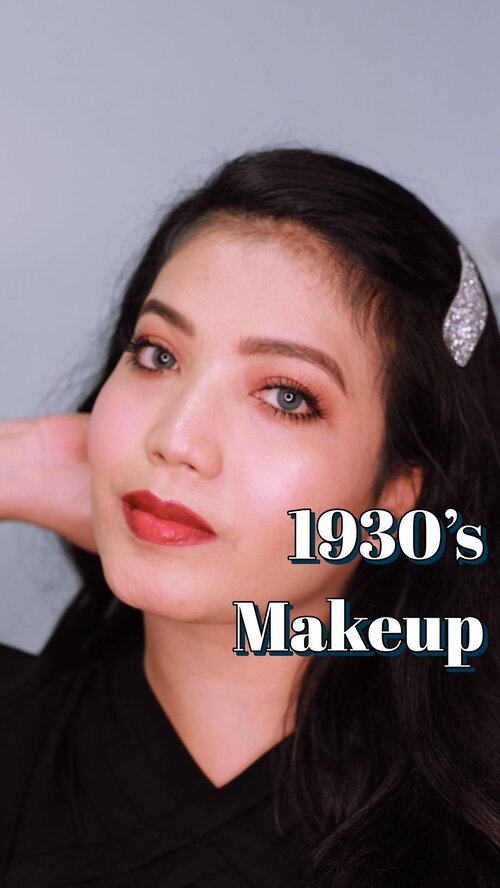 makeup used:
- @studiotropik balance priming water
- @getthelookid infallibile full wear more than concealer
- @pixycosmetics 4 beauty benefits BB cream
- @lookecosmetics holy perfecting pressed powder
- @mybeautystoryid eyebrow micromatic pencil
- @mizzucosmetics eye base essentials
- @altheakorea X BCL eyespalette sunrise & moonrise
- @maybelline the falsies push up angek mascara
- @artisanpro classiques 1621
- @esqacosmetics aphrodite the goddess check palette - @lorealindonesia rouge signature matte color ink 103 + @esqacosmetics X BCL gloss lip liquid shade lust
-
Music: Lollipop by The Chordettes
-
#makeup
#makeuptutorial
#makeupvideos
#videomakeup
#1930smakeup
#vintage
#vintagemakeup
#clozetteid
#tutorialmakeup
#classicmakeup
#redlips
+ View more details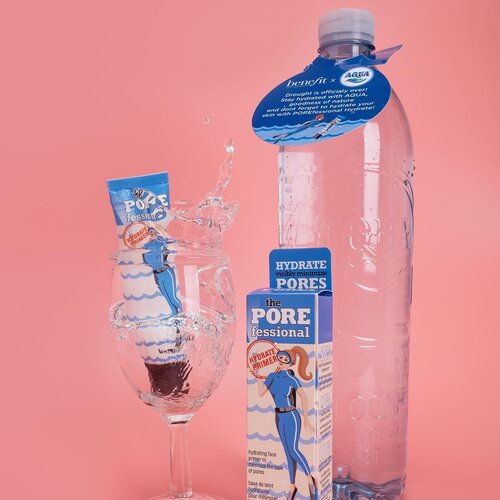 ...
Dapat menjadi sahabat kulit kering, Benefit The Porefessional Hydrate Primer diperkaya dengan dua kandungan rahasia. Simak juga artikel menarik lainnya di Article Section pada Clozette App.

+ View more details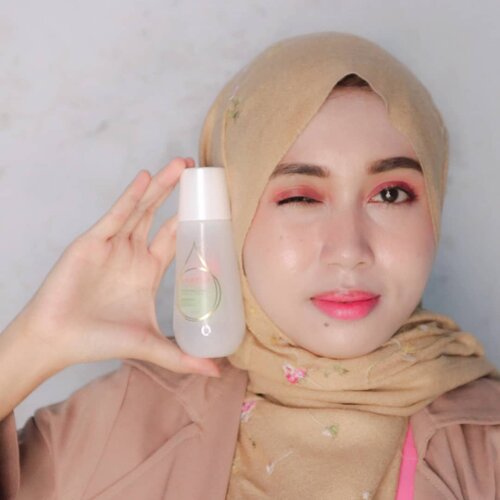 Had so much fun pas foto-foto skincare ini. Fun juga selama nyobain rangkaian produknya.Saya nyobain micellar water, cleansing gel, essence water, face mist yang sekaligus setting spray, dan BB cushion. Yang di foto ini eseence water. Makeup yang saya pakai BB cushion disemprot face mist. Tanpa bedak. Wow kulit saya nampak seperti berlapis jeli (thank to Snow, actually wqwq). Sejauh ini yang paling saya suka essence waternya. Pakainya di step hydrating toner. Enak sih. Cepet nyerep dan beneran hydrating. Star ingredient-nya ekstrak lotus yang kaya antioksidan. Pas saya baca-baca soal benefit lotus untuk kulit, ada manfaat anti aging, skin soothing, dan membantu menyeimbangkan sebum juga. Menarik.Review ada di blog. Artikel paling atas.
#JurnalSaya
#BeautyThings
#Nameera
#CantiknyaFitrah
#NameeraXClozetteIDReview
#ClozetteID
#ClozetteIDReview
@clozetteid @nameeraid
#skincareblogger
#halalbeauty
#beautybloggerhalal
#localbeauty
#beautiesquad
@beautiesquad
+ View more details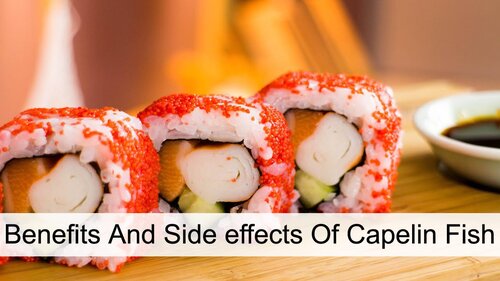 Masago is the best seafood that widely common and famous. "CLICK HERE" to know about the benefits and side effects of capelin fish...
+ View more details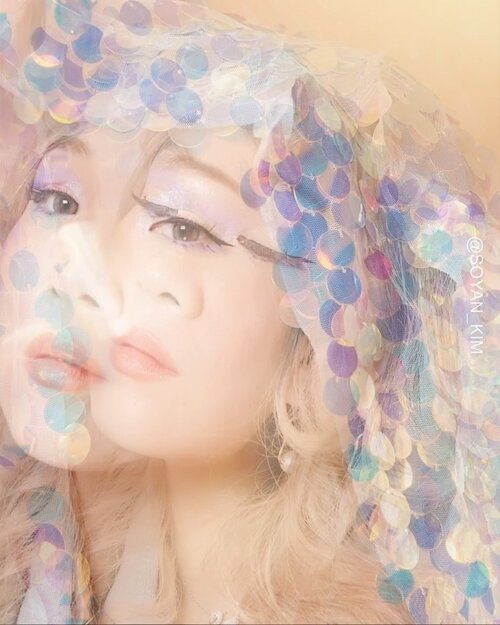 💜Makeup inspired by @ponysmakeup x @morphebrushesProduct INFO-💜Skin Makeup• TheSaem/ Eco Earth Pink Sun Base• RiRe/ Lucent Star Cushion - Althea Indonesia• immeme / I'am concealer 002 custard-💜Eyebrow• Sephora / Holographic Nudes, Meteor-💜Eye makeup• Morphe / 351 Icy Fantasy 1.Brrr-illiant 2.Dreamer 3.Sky high 4.Euphoria• Mistine / Maxi Black Eyeliner-💜Highlights/ Blush• Ponds / Glitter Moisture Stick• Benefit / Dandelion-💜Lips • Bobbi brown / orange 7-Sorry guys i donno why cannot tag Brands😳
#purplemakeup
💜
#ponymakeup
+ View more details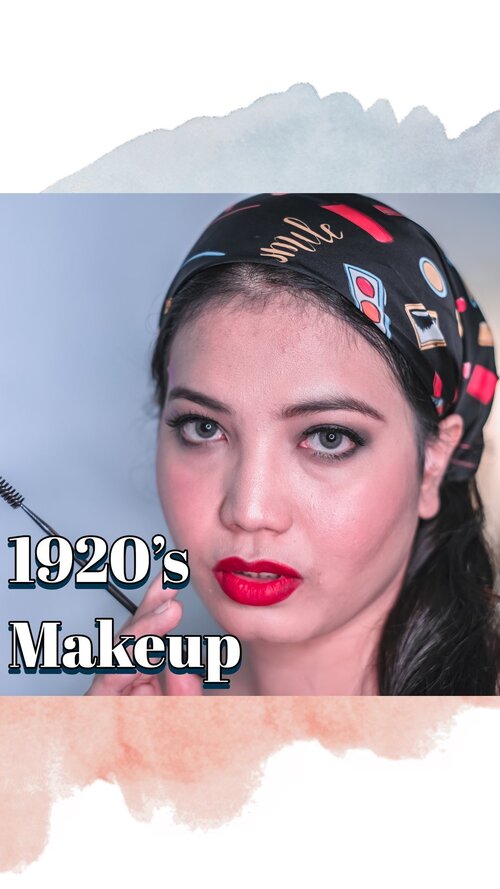 makeup used:
- @studiotropik balance priming water
- @dewycel_indonesia turn on cream
- @getthelookid infallibile full wear more than concealer
- @esteelauderid double wear foundation
- @wardahbeauty trio eyeshadow seri G + @esqacosmetics bronze goddess eyeshadow palette - @lookecosmetics holy lash elixir hades mascara
- @blinkcharm fake eyelashes sweet classic
#5
- @mybeautystoryid eyebrow micromatic pencil
- @lorealindonesia infallible pro-contour palette
- @pixycosmetics 4 beauty benefits loose powder
- @nyxcosmetics_indonesia ignite shadow palette as blush
- @cnfstoreofficial ishine velvet cream lips shade infinite red
-
#makeup
#makeuptutorial
#makeupaddict
#1920smakeup
#clozetteid
#tutorialmakeup
#classicmakeup
#redlips
+ View more details

loading ...
Back To Top