loading...
Search
65 RESULTS FOR BENTON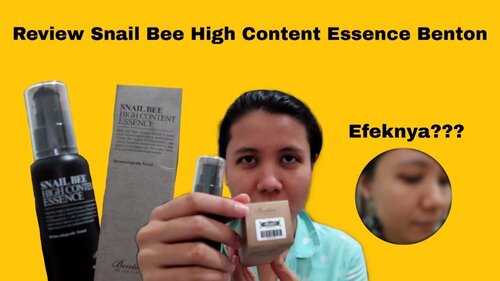 Jangan lupa di subscribe, like and share

+ View more details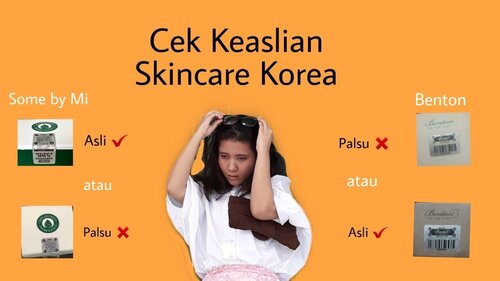 Cek Keaslian Skincare Korea - YouTube

Channel: imyonie
Jangan lupa di like, subscribe, share dan comment
+ View more details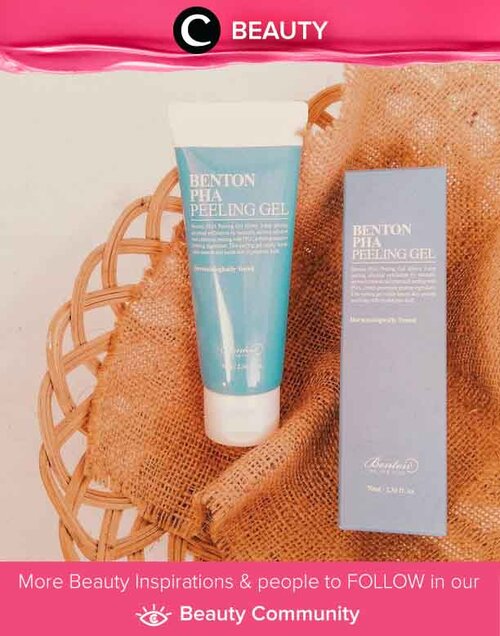 Merupakan peeling gel dengan kandungan PHA, Benton Peeling Gel ini cukup nyaman digunakan oleh Clozetter @indirawulandari yang yang memiliki tipe kulit kering. Jika kamu memiliki tipe kulit yang sama, ia lebih merekomendasikan peeling gel ini dibandingkan dengan tipe eksfoliator yang memiliki scrub. Simak Beauty Update ala clozetters lainnya hari ini di Beauty Community. Yuk, share juga beauty product favoritmu bersama Clozette

+ View more details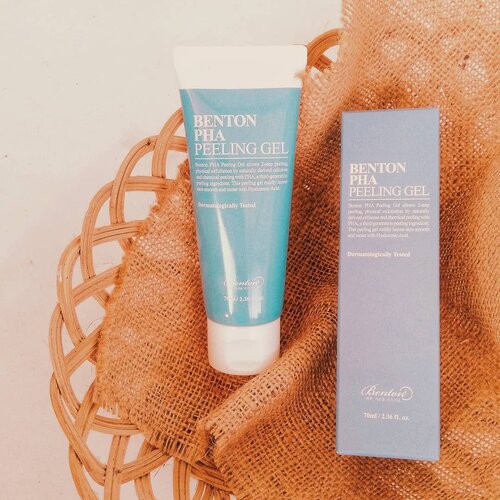 Benton PHA Peeling GelIt's been 2 years I didn't buy peeling gel, but when Benton release PHA Peeling Gel I have thought I should give this a try because I never tried
#peelinggel
with PHA in the past before. Luckily I got chosen as one of the reviewers 🙆..If you have tried a different kind of AHA and still feel your skin can't tolerate it, then try to use an exfoliating product with PHA ..📝RATING= 4...Here is the summary and my opinion: 🌻I like the blue color of the tube and box packaging. Information in English also printed on the box and you can take a look at their website ..🌻This product is fragrance-free with white-milky gel texture..🌻For the past 3 weeks, I use this twice a week every Sunday and Friday, alternate with my chemical peeling products which I use only every Wednesday. Not only use this on face but also my body especially on elbow..🌻How I use this: squeeze the amount needed on dry skin surface then start roll fingertips. When the clump appears, you can wash it off with water ..🌻I didn't feel my skin feel tightened after I using this..🌻At my second time I use this, I only use this peeling gel on half of my face without continue applying toner, serum, etc. It made it easier to notice the effects of this product. The area where I applied this my skin becomes smoother, moist and elastic..As people with skin face having a dry type at most area I really enjoyed using this and think this is a good exfoliating product rather than using a scrub on face ... ‼️Gifted by
#benton
for review purpose 〰️〰️〰️〰️〰️〰️〰️〰️〰️〰️Music : Do ItMusician : @iksonofficial
#clozetteid
+ View more details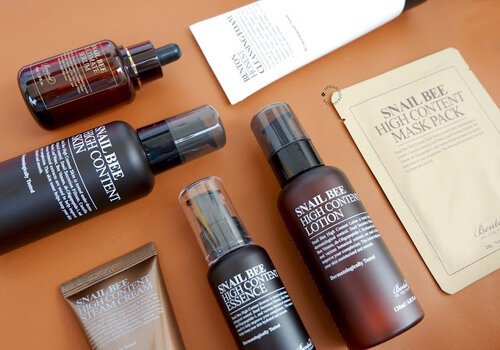 Review Benton Snail Bee Series di kulit berminyak dan mudah berjerawat...
Review Benton Snail Bee Series di kulit berminyak dan mudah berjerawat

+ View more details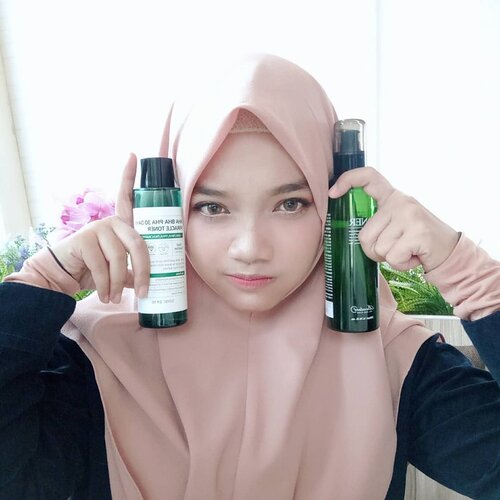 Finally Im back with beauty products review 😍 Jadi beberapa waktu lalu aku sempet post di IG story tentang perbandingan 2 produk ini. Dan alhamdulillah banyak yang respon positif. Thanks guys!SEBENERNYA banyak banget yang mau aku bahas sih. Tapi mungkin soon bakal aku upload di Youtube atau aku tulis di blog. Jadi di postingan ini bakal aku tulis singkat aja ya 🤗JADI... perbedaan yg paling mencolok dari 2 produk ini adalah kandungannya. Some by Mi lebih lengkap karena punya AHA + BHA + Niacinamide. Sedangkan Benton Aloe hanya mengandung "BHA" saja. Trus ngaruh ga di kulit ? Oh ya of course. Kulitku cenderung jadi lebih kering dan gampang berjerawat ketika pake Benton. Why? Karena BHA sebenernya tidak memiliki sifat hidrasi. Tapi untuk masalah eksfoliasi menurutku doi lebih jago dari AHA karena bisa berpenetrasi sampe bagian kulit paling dasar. Sedangkan ketika pake Some by Mi, rasanya kulit wajahku jaraaang bgt ada masalah. Pori2 juga mulai sedikit tersamarkan. Karana yaa. Kandungannya lebih lengkap. Ketika BHA dan AHA selesai dengan kerja eksfoliasinya, kulit ttep lembab karena AHA mempunyai sifat hidrasi. Nilai plus AHA ini ga ada di Benton (sayang sekali)Masalah harga, lebih mahal Some by Mi (sedikit). Sekitar 20-30 ribu. Tapi volumenya lebih banyak Benton. Dan packaging-nya Benton menang karena kelihatan mewah 😂KESIMPULAN : menurut aku sih, kalo kalian punya kulit berminyak dan berjerawat, pakai Benton. Karena BHA bagus banget buat menurunkan kadar sebum dan membersihkan pori2. Kalo kulit kalian punya kulit normal to dry kaya aku, pake Some by Mi ajadeh. Supaya kulit bisa lebih terhidrasiSEKIAN. Semoga postinganku ini bisa berguna buat kalian yang baca
#hazeeek
😂..
#reviewsomebymi
#reviewbenton
#somebymi
#bentonaloebhaskintoner
#clozetteid
+ View more details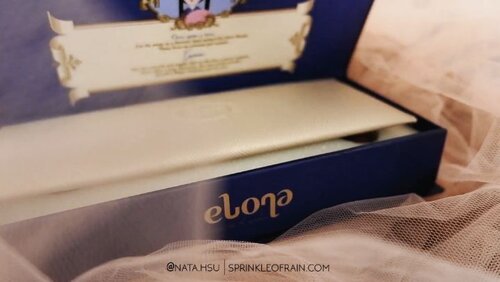 Apr 2, 2019Back with another video ! 😂Jujur aku sudah penasaran banget sama Face Roller dari beberapa bulan lalu, and yes I got a chance to try it ! *YEAAAYY*@elonaworld Beauty Roller terdiri dari beberapa varian warna. Aku mendapatkan varian Green Curtain 👌GREEN CURTAIN - RESCUE MEFORGIVENESS • LOVE • EMOTIONAL HEALINGNah, disini aku pakai masker selama kurang lebih 15 menit dan cara pakai Face Rollernya adalah roll dari BAWAH KE ATAS ya (jangan dari atas ke bawah!), biar kulitmu kencang & ga kendor ❤Beneran, suka banget deh sama ini, jadi suka rolleran 🤣Ada yang sudah pernah coba ? Share yuk di komen 👌 💅🏻 : @hayolohhh.id💆‍♀️ : @bentoncosmetic Snail Bee High Content Mask Pack (you can buy it at @stylekorean_indonesia or @sociolla )
#macheriebeautycation
#MacherieXElona
#ElonaWorld
#Benton
+ View more details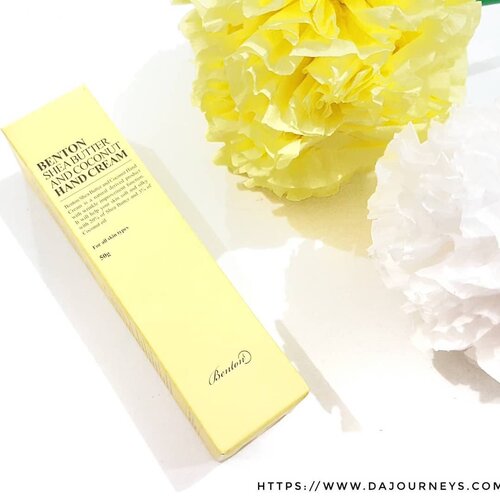 + View more details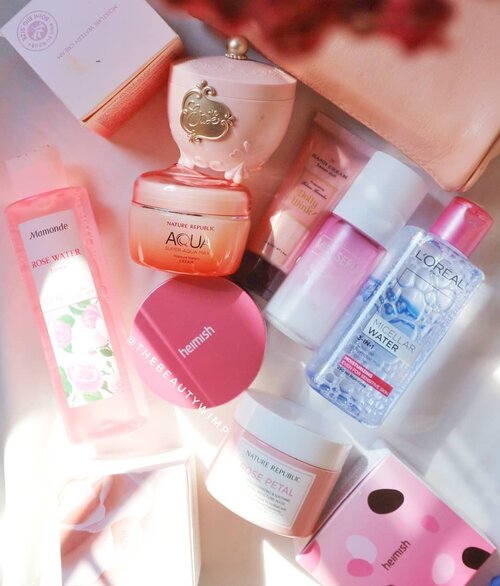 + View more details

loading ...
Back To Top