loading...
Search
62 RESULTS FOR BENTONCOSMETIC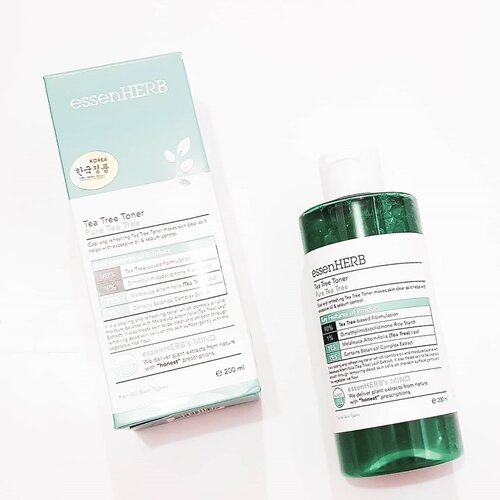 + View more details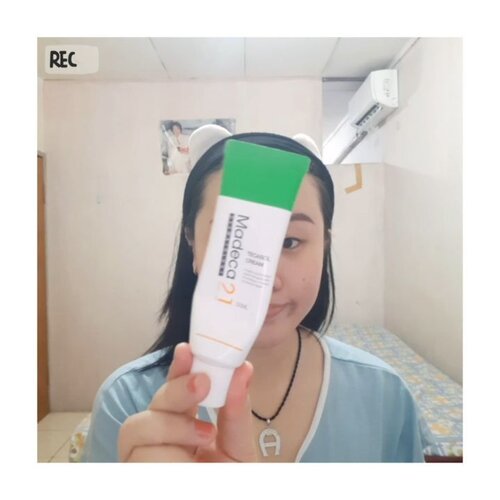 Lagi bucin day6, dats why lagunya "BEAUTIFULLLLLLLLLLLLLLL"
Taking care of your skin equals
#SELFLOVE
💞💓💕
Ini skincare routine pas lagi stress stressnya menghadapi sidang, semuanya ngebantu calming my skin~ luv sekali!!!!
@bentoncosmetic_id Aloe BHA Skin Toner
@purito_official Centella Buffet Serum
@madeca21_kr tecasol cream
@kleiandclay - ini oil ajaib banget genks! Kalo lagi ada jerawat besoknya bisa hilang. Gokil! Cinta mati gw!
#kbeauty
#skincare
#koreanskincare
#abcommunity
#clozetteid
#beautiful
#beauty
#instagram
#skincareroutine

+ View more details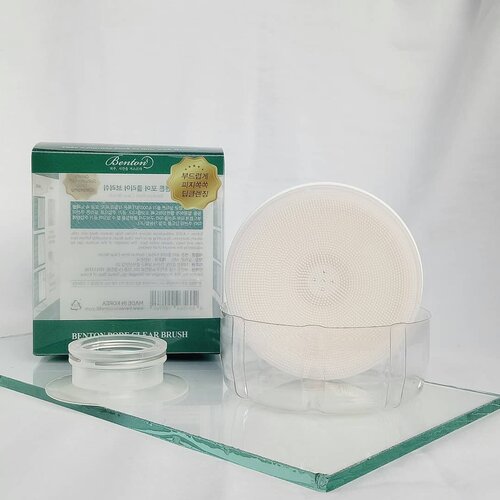 Benton Pore Clear Brush is a quick-drying antibacterial silicone brush which designed to improve the difficulties of drying and storing for old brushes. Have 0.4mm thick of 4,000 micro silicone bristles remove wastes and sebum inside pores effectively. 🌸
- 0.4mm micro silicone bristles make every pore to be deep cleansed by moving flexibly. - Cleansed thoroughly which is much meticulous than using hands, and it helps to improve skin texture. - The softness cushion feeling of brush gives comfortable feeling without giving any irritations to skin. 🌸 Packed with a plastic container that is equipped with a brush holder so that it can be stored in the bathroom safely. The packaging and shape of the brush looks elegant. 🌸 How to use it is quite unique, because we have to pump first so that the brush expands. In my opinion this is too wide in diameter, because it's a little hard to reach the edge of the nose. 🌸 I'm a little confused about the treatment of this brush so that it lasts and remains hygienic, but it is a brush which overcame the difficulties of drying and storing for old brushes, and it is safe to use with quick drying after simple washing with water.
It can be dried and stored at the same time by attaching to the holder. 🌸 I have dry skin type and have whiteheads and blackheads pretty much on the nose. I use this brush every time I wash my face at night after wearing makeup and activities all day. I really like the soft brush texture. I wear this once every 2 days, because if I use it every day my nose will get drier and there will be peeling skin. After washing my face using this product, my face feels clean even though I don't use first cleansing. I also feel the blackheads on my nose decrease.
Have you tried this product? let's share your opinion about this product.
#benton
#bentoncosmetics
#bentonporecleanbrush
#beautiesquad
#lianaekacom
#idskincarecommunity
#skincarecommunity
#skincare
#skincarelover
#skincarejunkie
#lokalskincare
#skincarelokal
#indonesiabeautyblogger
#beautybloggerindo
#clozetteid
+ View more details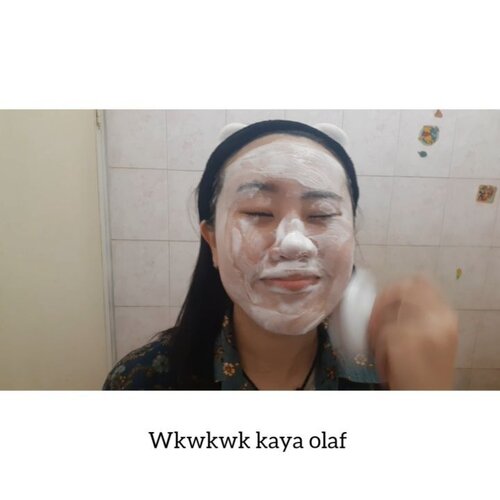 + View more details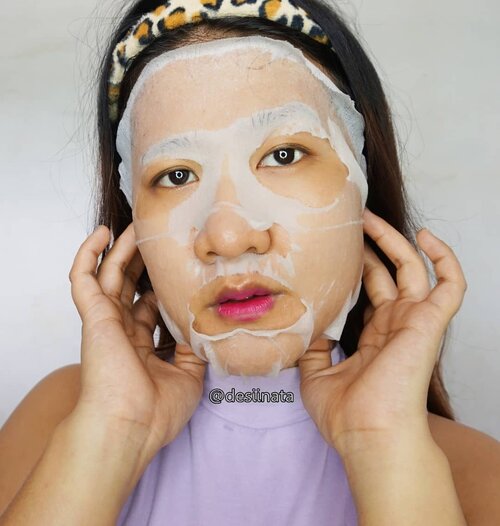 + View more details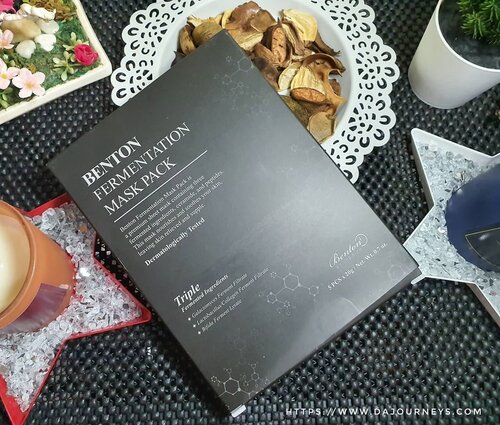 + View more details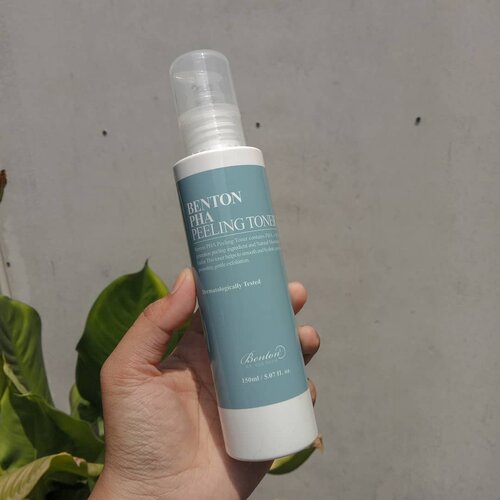 Happy Thursday! It's been a long time since I posted a product review, I'm sorry. Now I will review the new acid toner product from Benton Cosmetics, Benton PHA Peeling Toner.The product which contains mild PHA and Natural Moisturizing Factor which helps with moist glow peeling. Contains 3% of third generation PHA which has minimum concerns of disadvantages such as irritation and photosensitivity, allowing mild and efficient exfoliation.Benton PHA Peeling Toner recommended for rough and dull skin due to impurities and dead skin cells, dry and sensitive skin, uneven skin tone, skin that is rough and has enlarged pores.Opinion : I've been using it for about 2 weeks, I do not feel it is like acid / exfoliating toner, I feel this product like hydrating toner. On my skin this product doesn't really affect the acne but I just feel clean and moist. But I like this product, when my skin is sensitive I can still use this exfoliating toner because it is very mild.
#Benton
#bentoncosmetic
#BentonPHAPeelingToner
#PHAPeelingToner
#PeelingToner
#Toners
#exfoliation
#Peeling
#ExfoliationToner
#MoistGlowExfoliatingToner
#MildPeeling
#MoistGlowPeeling
#KoreanSkincare
#Kbeauty
#clozetteid
+ View more details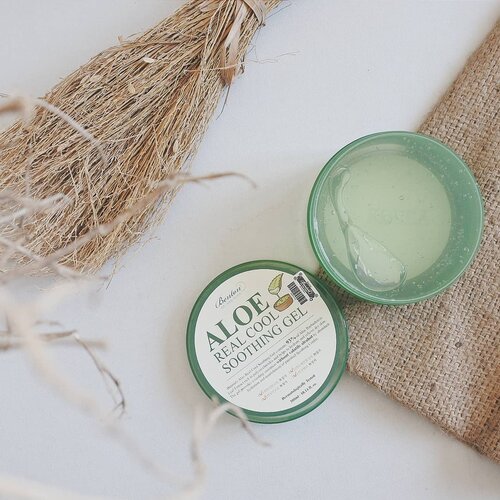 + View more details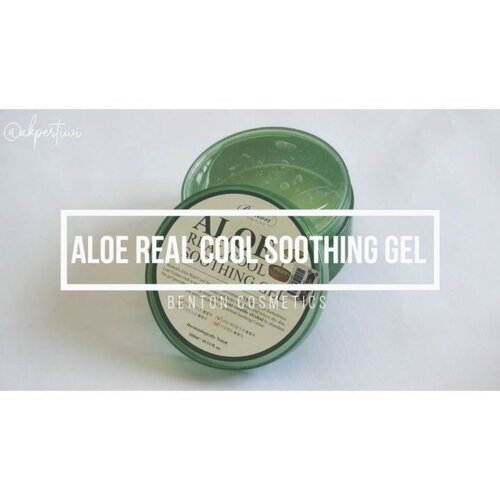 🌱 @bentoncosmetic Aloe Real Cool Soothing Gel 🌱
Are you looking for multifunctional products without volatile alcohol, artificial coloring, and fragrance? Benton Aloe Real Cool Soothing Gel is the answer!
So i got selected as tester for newly launched product by Benton, and surprisingly i fell in love with this product!
So here's my mini review on Aloe Real Cool Soothing Gel: 🌱PACKAGING - Comes in big size jar, 300ml. With separator inside but no spatula included. Make sure you have clean fingers before dipped them onto the gel. Don't share with other people directly to prevent bacterial contamination. 🌱INGREDIENTS - Based on Skincarisma, all ingredients has good EWG Rating. No potential skin irritant & sensitive skin friendly. It contains 93% Aloe Barbadensis Leaf Extract and potented compound called 'Soothing Cooler' made from botanical extracts which provides natural & gentle cooling sensation unlike other common soothing gel with alcohol. 🌱TEXTURE & AFTERMATH - light gel, colorless & odorless. Its a water-based product so it melts on skin and we can spread evenly easily. Quickly absorbs & no sticky feeling 💯
Perfect for people who love light moisturizer & provides fresh cooling sensation. No tingling sensation at all. 🌱MY THOUGHTS - Would suit any skin type but for extra dry skin, you'll need to apply hydrating toner & hydrating essence first. PAO is rather short (only 6M) and we should finish it quickly.
Overall, this is the best aloe vera gel i've tried. Doesn't irritate my skin and good for my sensitive nose.
You can check the in-depth review on my blog
www.akpertiwi.com
👌 (available tomorrow on July 24)
*The product is gifted by Benton for testing purpose & what i wrote is my honest review based on experience*
#benton
#bentoncosmetic
#aloerealcoolsoothinggel
#soothinggel
#aloe93
#cooling
#aloesoothinggel
#skinsoothing
#aloegel
#aloecosmetics
#aloe
#aloevera
#vsco
#clozetteid
#beautyenthusiast
#beautyblogger
#kbeauty
#kbeautyaddict
#kbeautyenthusiast

+ View more details

loading ...
Back To Top