loading...
Search
470 RESULTS FOR BESTFRIEND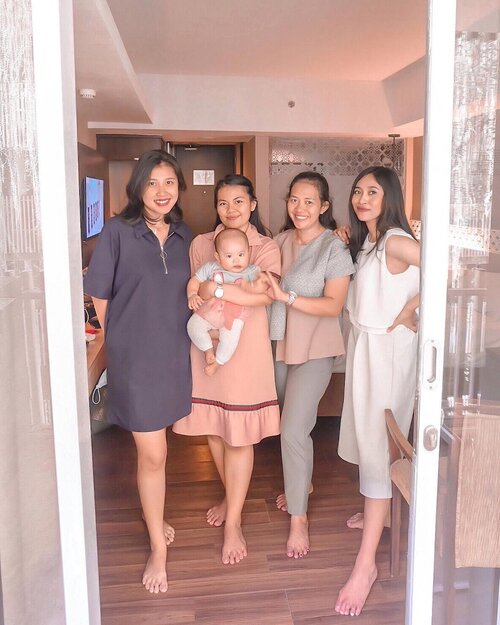 + View more details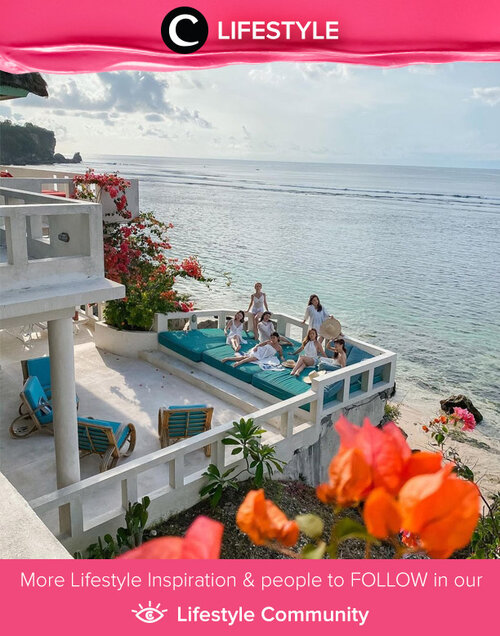 Clozette Ambassador @steviiewong had a surreal weekend at Mandala Uluwatu with her bestfriends. Wow, look at that view! Simak Lifestyle Update ala clozetters lainnya hari ini di Lifestyle Community. Yuk, share momen favoritmu bersama Clozette.

+ View more details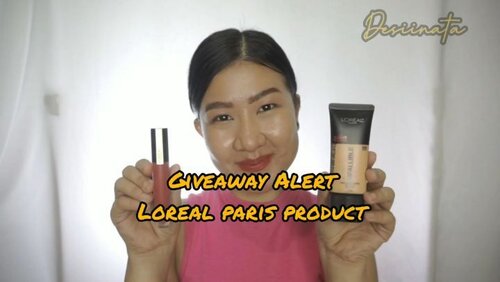 [ GIVEAWAY ALERT ]Disaat pandemic saat ini perlu banget proteksi diri tapi tak lupa menjaga penampilan tanpa perlu khawatir dengan mengikuti protokol kesehatan, aku butuh banget produk make-up yang tahan lama. Produk andalanku adalah L'Oreal Paris Infaillable Pro-Matte Foundation dan juga Rouge Signature!Foundationnya ringan, matte finish dan tahan lama walaupun aku pake dance/olahraga ataupun saat aku pake aktifitas seharian! Dan Rouge Signature sekarang hadir dengan rangkaian baru yaitu Wild Nudes dengan 6 shades. Warnanya cocok banget untuk semua skin tone dan untuk dipakai sehari-hari. Di videoku aku pakai yang ( Rouge Signature Shade 150 I Dominate & Infallible Pro-Matte Shade 106 ),Kalian semua udah pada tau kan, kalau tekstur Rouge Signature ini tuh juga ringan banget, warnanya intense dengan finish matte.This will be my new bestfriend! Rouge Signature Wild Nudes ini udah tersedia di @tokopedia ya, guys!MAU DAPAT Produk yg Aku gunakan, produk L'Oreal Paris senilai Rp250.000 !! Yuk, kasih tau teman-teman kalian tentang produk ini dengan cara:[1] Follow aku @desiinata dan @getthelookiddan [2] Subscribe Youtube " desii nata "Lalu [3] Regram video aku in sebanyak-banyaknyaJangan lupa sertakan hashtag:
#GoRougeSignature
#MyNudeMood
#MyNudeMoodxDesiinata
#InfalliblyMore
#BeautyHackathonLorealID
#LorealIDHackMyTown2
#TokopediaxLorealParis
[4] NO Private Account_PERIODE SAMPAI 9-OKT-2020_Yuk, buruan ikutan! Pemenang akan mendapatkan hadiah produk L'Oreal Paris senilai Rp250.000 dan akan diumumkan di instagram @getthelookid, ya!
#clozetteid
#beautyinfluencer
+ View more details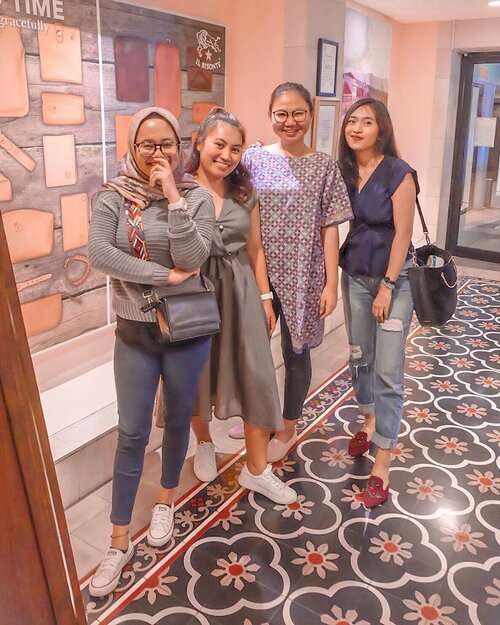 + View more details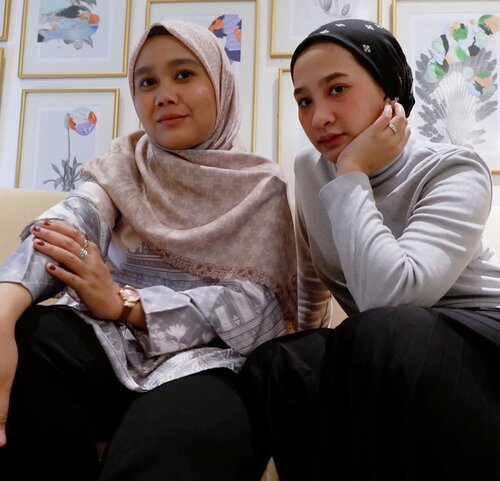 Rejeki itu bukan cuma hanya sekedar materi, temen yang baik, yang sabar itu juga salah satu rejeki 🥰Kalo yang satu ini mah temen apa aja lah, tapi kalo yang namanya foto bareng. Wadaaawwwww susah nyari fotonya 🙈😜 Karena sibuk dengan projectnya masing-masing kalo pas ketemu atau bahkan lagi staycation bareng. Untung aja foto ini terselamatkan.😍Udah gitu aja si, biar feednya rapi 😜-
#clozetteid
#bestfriend
#girls
#hangout

+ View more details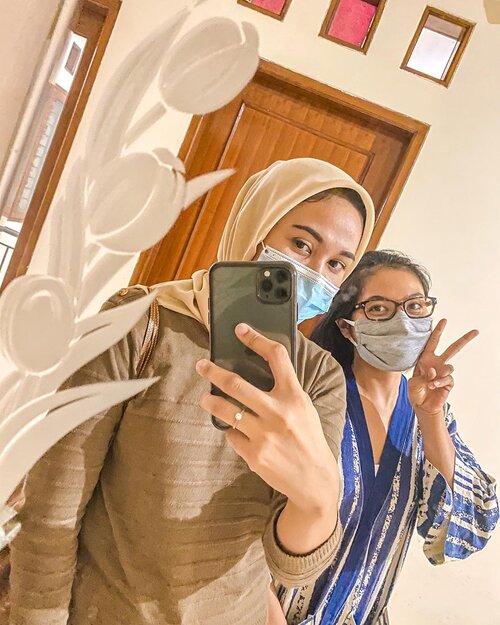 Hi how are you fellas @mizlafy ? We've been through a lot of thing at uni , really up and down 😂 👯‍♂️Glad to be back to our boarding house and remember all things we've done at that house 😂✌🏼 Let's say hello to your BFF friends today!! Hope you and your BFF or your old friends getting closer on this pandemic situation & support each other ☺️ poke @angelinewilliany @yulitunggal @phinephineyu @helleaders @esthersabrina @homepiness @nadiaemilia 😁✌🏼
#magicpreset
#clozetteid
#bestfriends
#bff
#bffsforever
#girlstalk
#bffgoals
+ View more details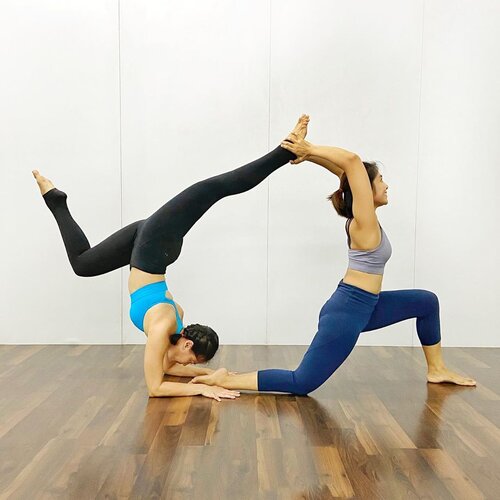 + View more details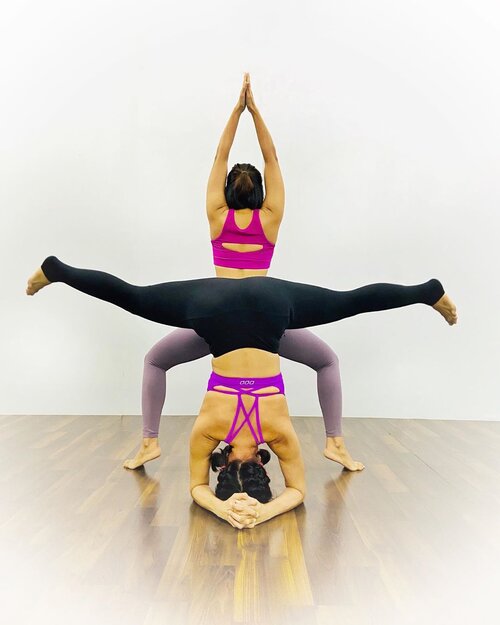 Kemarin ditanya sama @dimassaputral apa yg berubah sih setelah rajin olahraga?
1. Yang jelas ga gampang sakit badannya dan secara fisik juga merasa bugar & berenergi. Wajah rasanya lebih fresh dan teman-teman disekelilingku juga bilang sekarang lebih fit. Yang jadi bonus adalah baju dan celana yg dulu kesempitan sekarang jadi pada muat dong 😂🤣
2. Secara pikiran lebih fokus mengerjakan sesuatu dibanding sebelumnya. Cara berpikir juga berubah , dulu banyak sekali pikiran negatif sekarang berpikir lebih positif. Jiwa juga lebih tenang, dulu apa apa dibawa pusing & harus cepat melakukan segala hal sekarang bisa 'take a break ' untuk mikirin apa yg harus dilakukan.
Itulah kenapa aku selalu suka sharing soal health ke kalian lewat
#behealthywithmelgib
semoga kalian ketularan sehat, bugar & punya pikiran & jiwa yg bahagia selalu juga ya. Bravo buat teman-teman instruktur & health influencer yg selalu kasih dorongan buat kita supaya sehat selalu ❤️❤️
Teman -teman sharing dong ada perubahan ga dikalian waktu mulai rajin berolahraga? I wanna hear your journey too 😁✌🏼
#clozetteid
#yogawithfriends
#yoga
#bestfriends
#yogapose
#healthylifestyle
#healthinfo
#healthinspiration
#healthinfluencer
#instructor
#happymindhappysoul
#happybody
#reflection
#progress
#journeytohealth
+ View more details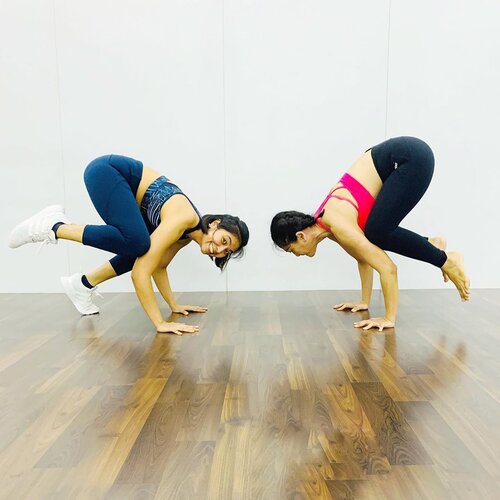 + View more details

loading ...
Back To Top