loading...
Search
472 RESULTS FOR BESTFRIEND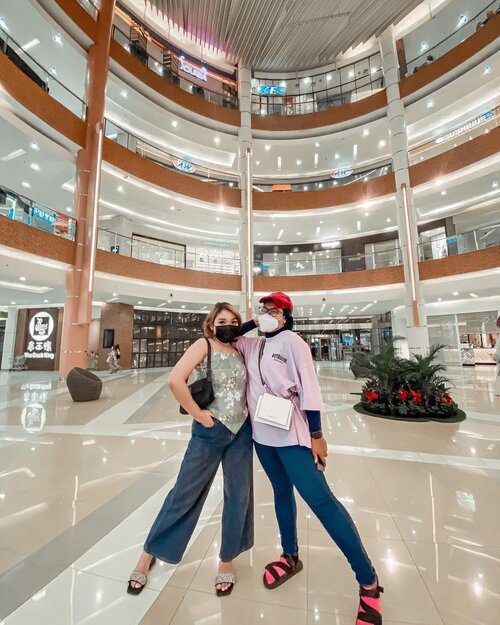 #Repost
from Clozette Ambassador @lidyaagustin01.
Dulu sering bgt kemana mana sama ini anak. Nungguin dijemput vincen ampe malem dirumahnya. Belanja di senen bareng. Ngebolang bareng, ngekonten bareng. Dan sekarang terpisah jarak Depok-bekasi. Ditambah coronces dan ppkm yg ga kelar2.. biarpun aku kesel kenapa harus pake topi merah wkwkwk tapi aku kangen bgt. Makasih ya udah jadi temen yg uda tau lah bobrok2 nya gmn.. I hope you can always be happy because you deserve to be happy..
#ootdlidya
#clozetteid
#bff
#bestfriend
#fashion
#beauty
#style

+ View more details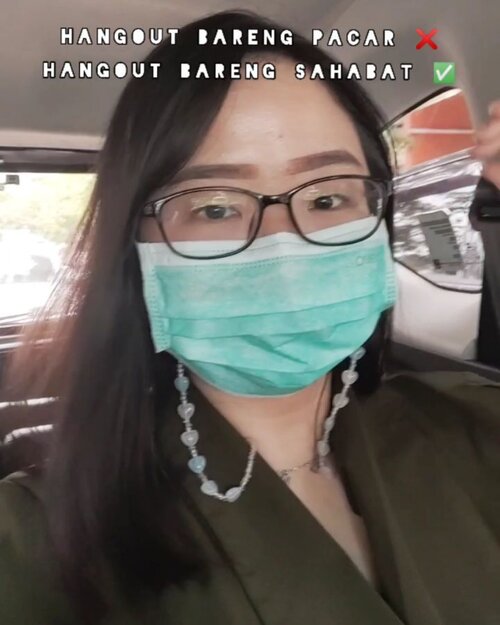 Hangout bareng pacar ❌Hangout bareng sahabat ✅.Berduaa jalan², keliling mall sampe kaki pegel plus perut kenyang 👯 .Jalan jalan ke @dpmallsemarang trus mampir nyobain ice yoghurt @llaollao_id yg baru buka disini, enak ternyata! Abis itu muter lagi ke toko² pakaian, siapa tahu ada yang ccok kan.. Eh malah tahu nya cocok buat cekrak cekrek 😂 .Masi lanjut lagi gaes, jalan keliling lantai 1 buat nyari spot foto yang apik. Udah puas muter², kita pengen nyemil ya udah beli Tteobokki nya @kinikoreanbistro_semarang dulu deh yg super pedess, tapi enak! Fav aku dari dlu 👍 .Perjalanan kita di @dpmallsemarang diakhiri dengan makan malam di @istanamiedanes dan beli² roti buat nyemil lagi di rumah 😂 .Anw, baru pertama kali bikin video kayak gini karena terinspirasi video di Tiktok. So, video ini juga sudah up di akun Tiktok ku ya guys 💕🤣 ..☀️αρяιℓ 24, 2021.
#AforAlinda
#Alindaaa29
#Alinda
@clozetteid
#ClozetteID
#jalanjalan
#mallsemarang
#viraltiktok
#fyptiktok
#bestfriends
#semarang
#dirumahaja
#jalani_nikmati_syukuri
#rezekigakketuker
#blessedyear
#VloggerSemarang
#BloggerSemarang

+ View more details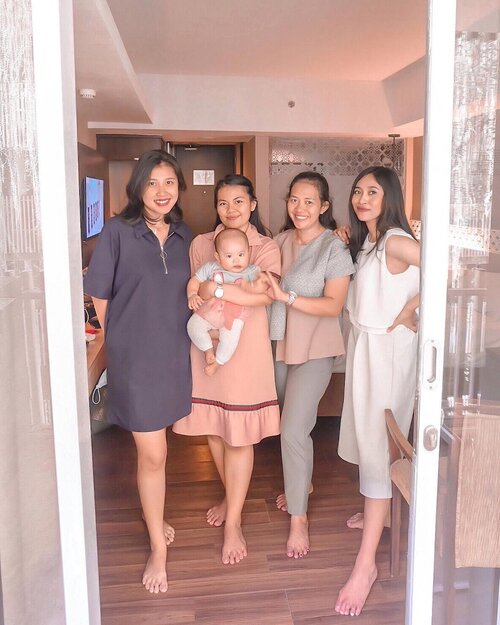 + View more details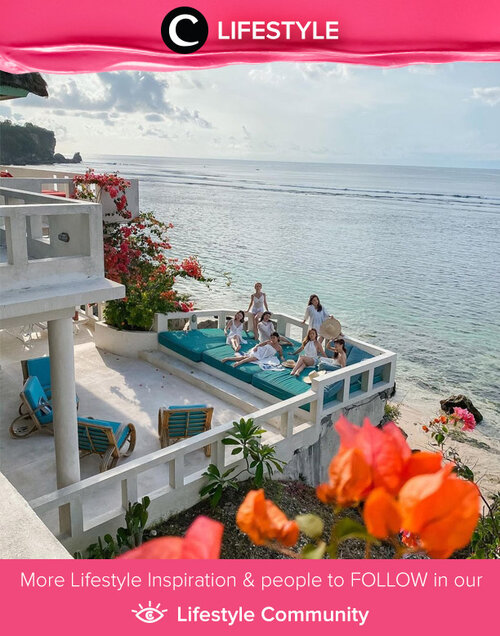 Clozette Ambassador @steviiewong had a surreal weekend at Mandala Uluwatu with her bestfriends. Wow, look at that view! Simak Lifestyle Update ala clozetters lainnya hari ini di Lifestyle Community. Yuk, share momen favoritmu bersama Clozette.

+ View more details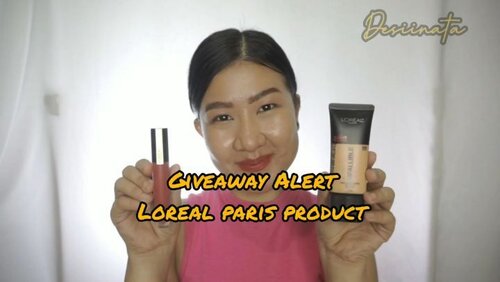 [ GIVEAWAY ALERT ]Disaat pandemic saat ini perlu banget proteksi diri tapi tak lupa menjaga penampilan tanpa perlu khawatir dengan mengikuti protokol kesehatan, aku butuh banget produk make-up yang tahan lama. Produk andalanku adalah L'Oreal Paris Infaillable Pro-Matte Foundation dan juga Rouge Signature!Foundationnya ringan, matte finish dan tahan lama walaupun aku pake dance/olahraga ataupun saat aku pake aktifitas seharian! Dan Rouge Signature sekarang hadir dengan rangkaian baru yaitu Wild Nudes dengan 6 shades. Warnanya cocok banget untuk semua skin tone dan untuk dipakai sehari-hari. Di videoku aku pakai yang ( Rouge Signature Shade 150 I Dominate & Infallible Pro-Matte Shade 106 ),Kalian semua udah pada tau kan, kalau tekstur Rouge Signature ini tuh juga ringan banget, warnanya intense dengan finish matte.This will be my new bestfriend! Rouge Signature Wild Nudes ini udah tersedia di @tokopedia ya, guys!MAU DAPAT Produk yg Aku gunakan, produk L'Oreal Paris senilai Rp250.000 !! Yuk, kasih tau teman-teman kalian tentang produk ini dengan cara:[1] Follow aku @desiinata dan @getthelookiddan [2] Subscribe Youtube " desii nata "Lalu [3] Regram video aku in sebanyak-banyaknyaJangan lupa sertakan hashtag:
#GoRougeSignature
#MyNudeMood
#MyNudeMoodxDesiinata
#InfalliblyMore
#BeautyHackathonLorealID
#LorealIDHackMyTown2
#TokopediaxLorealParis
[4] NO Private Account_PERIODE SAMPAI 9-OKT-2020_Yuk, buruan ikutan! Pemenang akan mendapatkan hadiah produk L'Oreal Paris senilai Rp250.000 dan akan diumumkan di instagram @getthelookid, ya!
#clozetteid
#beautyinfluencer
+ View more details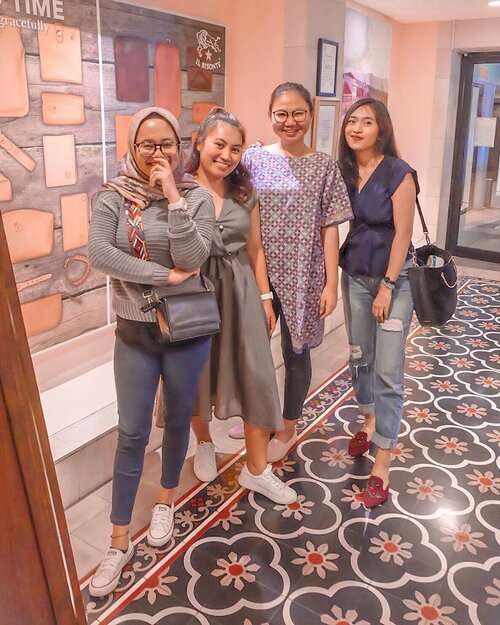 + View more details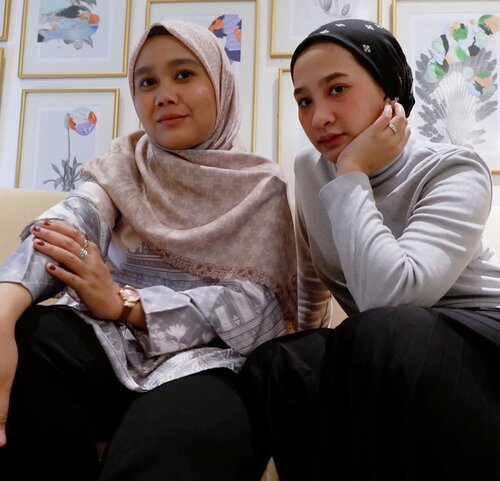 Rejeki itu bukan cuma hanya sekedar materi, temen yang baik, yang sabar itu juga salah satu rejeki 🥰Kalo yang satu ini mah temen apa aja lah, tapi kalo yang namanya foto bareng. Wadaaawwwww susah nyari fotonya 🙈😜 Karena sibuk dengan projectnya masing-masing kalo pas ketemu atau bahkan lagi staycation bareng. Untung aja foto ini terselamatkan.😍Udah gitu aja si, biar feednya rapi 😜-
#clozetteid
#bestfriend
#girls
#hangout

+ View more details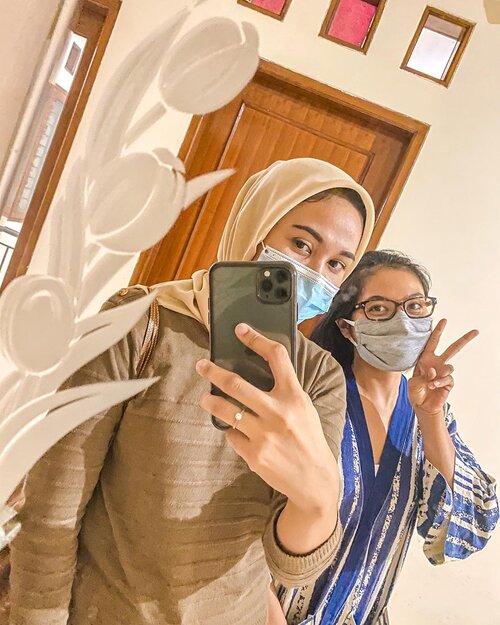 Hi how are you fellas @mizlafy ? We've been through a lot of thing at uni , really up and down 😂 👯‍♂️Glad to be back to our boarding house and remember all things we've done at that house 😂✌🏼 Let's say hello to your BFF friends today!! Hope you and your BFF or your old friends getting closer on this pandemic situation & support each other ☺️ poke @angelinewilliany @yulitunggal @phinephineyu @helleaders @esthersabrina @homepiness @nadiaemilia 😁✌🏼
#magicpreset
#clozetteid
#bestfriends
#bff
#bffsforever
#girlstalk
#bffgoals

+ View more details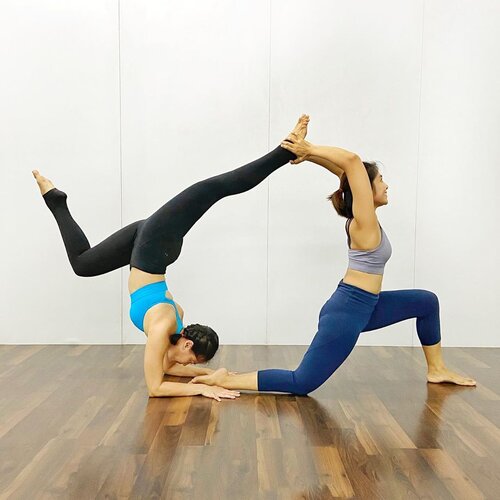 + View more details

loading ...
Back To Top