loading...
Search
459 RESULTS FOR BESTFRIENDS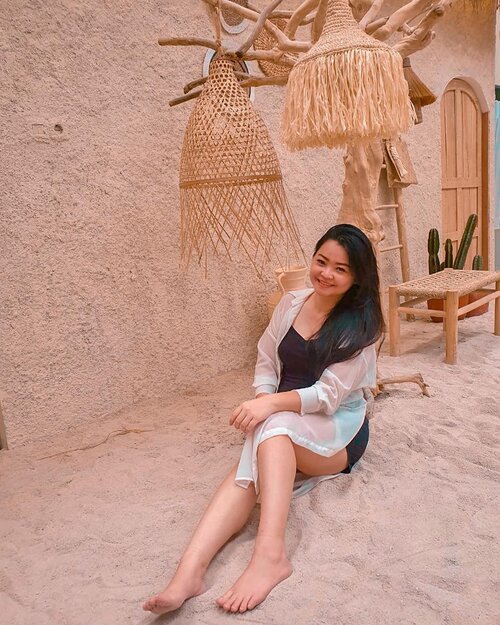 + View more details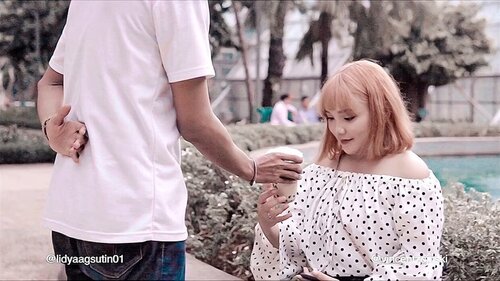 Berawal dari Sahabat. Inilah perjalanan cintaku dengan @vincentzojoski ❤️ Setelah sekian lama jalan bareng, curhat, tertawa bareng, makan bareng, dan pulang kantor bareng. Akhirnya dia menyatakan cintanya padaku. Karena aku pun merasa nyaman dan memiliki rasa yg sama maka aku terima cinta nya 🥰 dan sekarang aku sangat beruntung memilikinya 💖 .Buat kalian yg memiliki rasa cinta ke orang (siapapun itu) beranikan diri kalian untuk menyatakannya. Kita gak akan pernah tau jawabannya jika kita tidak mengutarakannya. Trik sedikit, nyatakan dengan yg manis-manis.. gak cuma bunga, coba deh
#KatakanCinta
dengan
#XibobaIndonesia
mana ada sih wanita yg nolak lezatnya fresh milk dicampur manisnya brown sugar dan kenyalnya boba. Good luck buat kalian yg mau menyatakan cinta ❤️ ...
#shortmovie
#love
#couple
#couplegoals
#bestfriend
#ootdlidya
#ootd
#outfitinspiration
#style
#outfitoftheday
#streetstyle
#explorejakarta
#clozetteid

+ View more details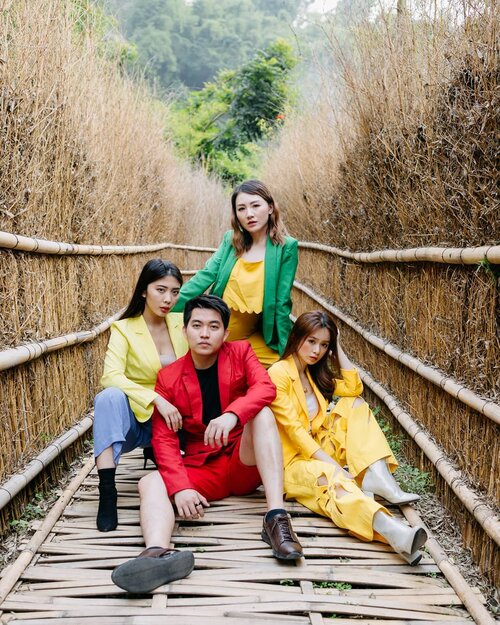 + View more details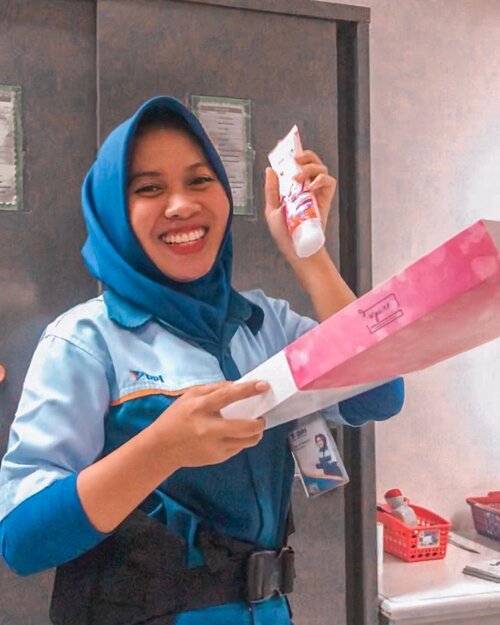 #sharingiscaring
.There's loads of ways to celebrate valentine day. To me, kasih sayang itu hadir setiap hari, ga cuma 14 februari. Kadang, kita lupa akan hal ini. ..Mungkin kamu rayain hari ini sama pacar, keluarga, atau bestfriend. Pasti seru! ..As for me, hari ini aku rayain dengan berbagi sama salah satu orang yang aku temuin setiap hari dikantor. Tadi aku kasih body lotionnya @npureofficial yang super gemes ke @o.nurulhidayah yang selalu ceria, bantu rapihin ruangan biar nyaman kerja, yang selalu rame full of energy tiapharii🤣🥰 semoga semakin semangat kerjanyaa & kulitnya sehat walawpun tiaphari kena ac dikantor✨..Cuma mau bilang, se seneng itu bisa bahagiain temen kerja, walaupun dengan cara yang sederhana. 🥰✨....Jadi, gimana hari ini? Ceritain dong! Biar positive vibes dan kasih sayang online nya nular🤪 ......
#clozetteid
#cicireceh
#sharelovewithnpure
#mulaicantikalami
#nfornatural
#collabwithjenntan
#volunteerspirit
#valentinesdayspecial

+ View more details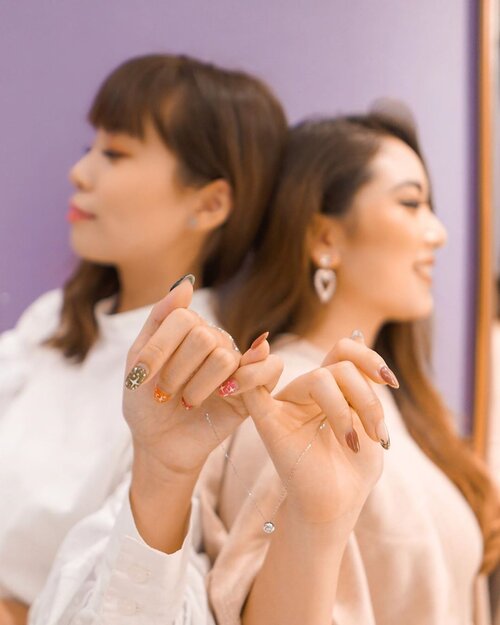 + View more details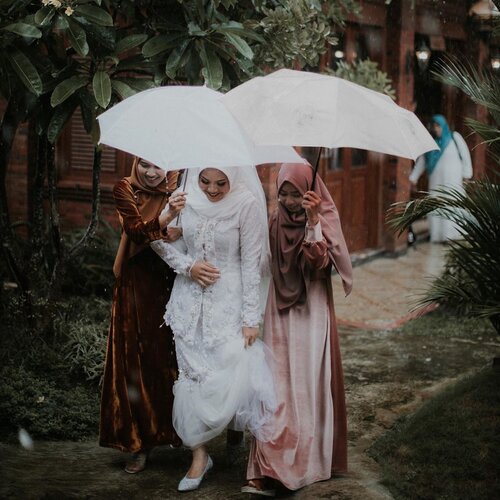 + View more details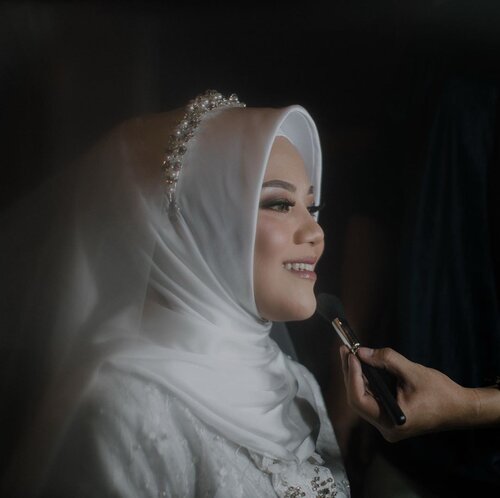 My bestfriend does my wedding makeup 😂 sygnya ga Live IG 🤣🤣🤣 krn hectic n poho pisan yh el @naeldepraya MUA & Hijab Do by @naeldepraya Attire @byvannisa x @risnayustiani Nails by @nail_byaisha Captured by @nuansa.image Venue @pendopo_andaru ...
#clozetteid

+ View more details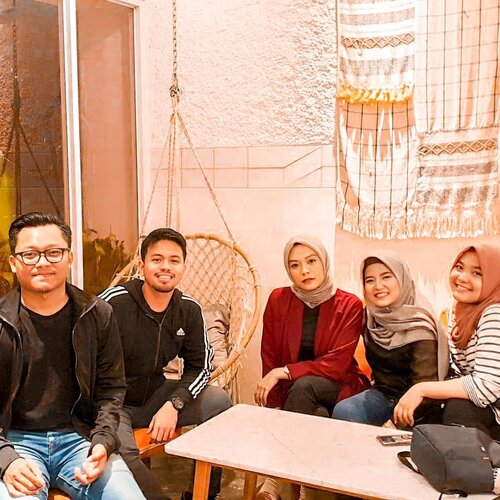 [Akhir 2019 Awal 2020 dengan Sahabat SMA]-Dear sister and brader onlinekuKu akhiri 2019 dengan makan malam nasi goreng mamang pinggir jalan sambil ngemper di depan toko bersama officemate ku @mellysft ditemani rintik hujan keroyokan, sungguh penuh dengan kesederhaan (lupa diabadikan yaa sist wkwkw)-Ku lanjutkan langkah menuju twin house cipete untuk bertemu dengan sahabat SMA ku. Berhubung malam tahun baru, twin house pun hanya buka sampai jam 9 malam, kamipun berpindah ke stuja coffee-Ah aku sungguh terpana dengan bangunan stuja ini. Rumah joglo yang termillenialisasi tempat kami bercerita dalam bahasa jawa logat medok suroboyoan yang "hampir" aku lupakan. Bukannya sok2an tapi memang hampir 10 tahun lamanya aku merantau di tanah orang dan lidahku terplintir ala sunda dan betawi-Tepat jam 00.00 aku berlari menerobos hujan deras melihat letupan kembang api tahun baru sambil berdoa dibawah keberkahan hujan. Di malam itu sungguh membuatku ingin kembali pulang. Yaa aku terlalu lama jauh dari rumah-Kuawali 2020 dengan mengingat darimana aku berasal. Memantain sahabat2 lama. Tidak melupakan adat, budaya, bahasa, makanan, sampe logat medok khas suroboyo. Yaopo2 aku jek faseh kok ngomong "jancok" 😎-Btw yang paling ku inget kemaren adalah kata2 "nak jedhing" , "mangan telo" , dan "loo nggapleki" 🤣🤣🤣 Golekno aku kenalan wong PLN ta garuda ta danamon ta dokter gigi ngono loh rek hahaha @
[email protected]
@rizabellayp @irsyadabdilah
#cyntiayoga
#tantejulit
#influencer
#blogger
#vlogger
#travelblogger
#lifestyleblogger
#beautyblogger
#hijaber
#travelenthusiast
#modelhijaber
#clozetteid
#stujacoffee
#twinhousecipete
#mrtjakarta
#surabaya
#bestfriend
#friendship
#friend
#jakarta

+ View more details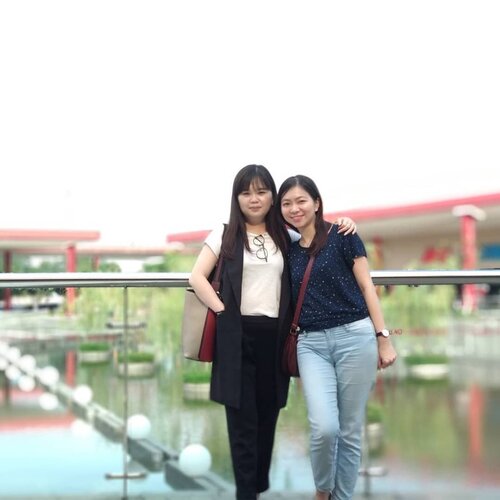 + View more details

loading ...
Back To Top