loading...
Search
21 RESULTS FOR BEWARE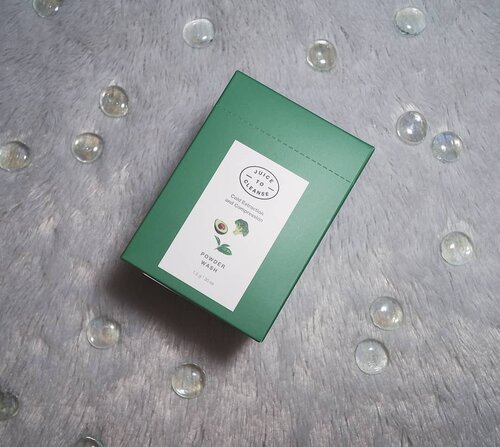 Hey guyssss, i have a mild facial exfoliator recommendation for y'all! It's currently my husband's and also my fave exfoliator, @juicetocleanse_official Powder Wash!
So once a week (or if you need to then twice a week is also okay) i always exfoliate my skin (then followed by clay mask and then hydrating mask) to keep my skin clean and remove deep impurities from my skin.
I've tried many types of exfoliators and for my skin type, one of my favorite version is the powder type like this one. Like the name suggested, the texture is well, powder. It feels a little coarse to the touch but once you add water, it turns into a paste that actually feels creamy and soft to the skin. A bit too creamy that i was worried it wouldn't clean my pores, but it does!
Mild and gentle as it is, my skin feels super soft, smooth and deeply cleansed after usage without feeling tight or dry. My husband (who has a very different skin type than me, his is very dry and dehydrated) also love this powder wash so much that i have to stop him from over using 🤣. Each box contains 30 sachets which means you get 30 usage out of it (if you use it once a week alone, then you'd have 30 weeks worth of products!), I love how it's individually packed so you know exactly how much to use without having to measure it anymore.
Beware, i personally find the packaging, the texture and even the smell (it smells oaty and malty to me) reminds me of organic food thingy, please do not confuse it with your food stuffs 🤣🤣🤣. You can grab them with special price (as usual) at my Charis Shop (Mindy83) or go to this direct link :
https://bit.ly/juicemindy83
.
Say bye bye to dead skin cells without irritation 😉.
#charisceleb
#juicetocleanse
#juicetocleansepowderwash
#mildexfoliator
#kbeauty
#koreanskincare
#koreanbeauty
#koreancosmetics
#kcosmetics
#clozetteid
#sbybeautyblogger
#beautynesiamember
#bloggerceria
#bloggerperempuan
#bbloggerid
#indonesianfemalebloggers
#review
#skincarereview
#skincare
#influencer
#beautyinfluencer
#SURABAYABEAUTYBLOGGER
#endorsement
#endorsementid
#endorsersby
#openendorsement
#beautysocietyid
#skincare
+ View more details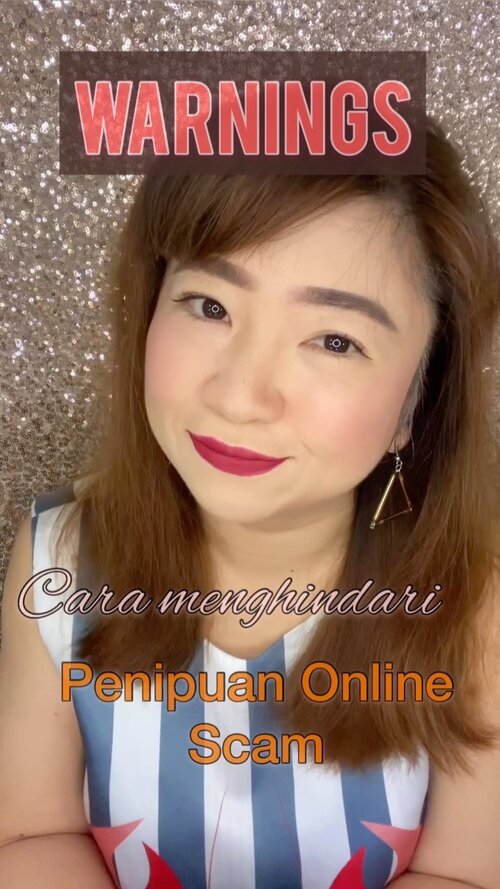 + View more details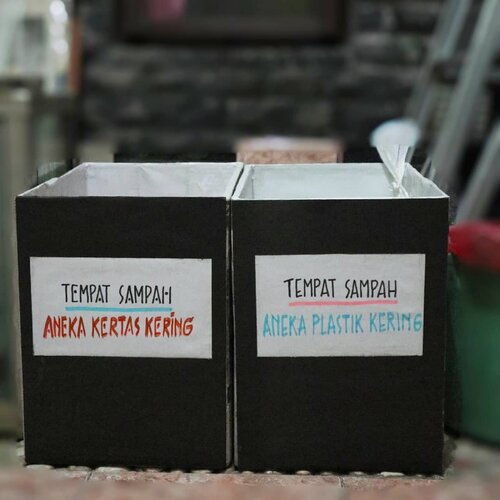 -Pilah Sampahmu Sendiri-Beware, postingan dan foto ini bertujuan biar banyak yang niru!!!..Salah satu yang mesti disyukuri dari tahun ini adalah di rumah sampahnya udah dibeda2in. Alhamdulillah yah, sesuatuh~~~ Mungkin kalian yang udah tinggal sendiri, lebih gampang buat bikin ini. Tapi yang masih tinggal sama orang tua atau siapa gitu yang lebih senior, pasti perlu pertimbangan dalam melakukan/membuat sesuatu di rumah biar dilakukan bersama.Makanya, pas ada ini, apalagi bokap yg bikin sendiri -mungkin setelah aku sering mendoktrin secara halus- , ya mesti bersyukur atuh. 🤭Kalian bikin juga dong. Kalo udah, bisa posting dan tag aku ya. Biar makin banyak yang tau. 😉..
#GoGreen
#MemilahSampahdiRumah
#lfl
#l4l
#likesforlikes
#potd
#life
#home
#clozetteid
#theshonet
+ View more details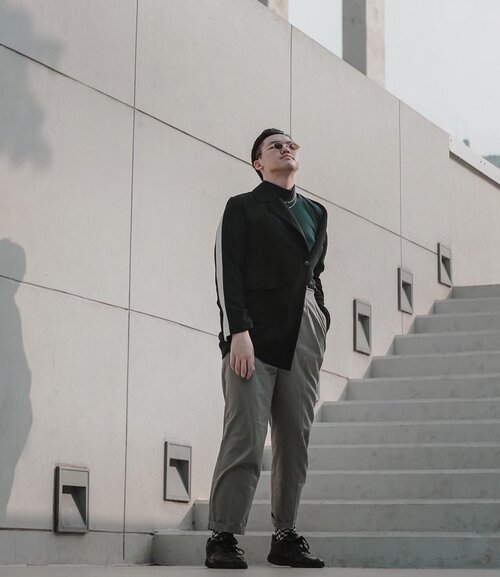 "Take a high road:), because that's the only way to survive without a bruise "
//
From now on, my perspective for fashion is to make myself proud, happy with a big smile, and full of comfort. At the end of the day, the only way to survive, is to make yourself satisfied, not others. Not him, her, or them, but to you....only. So, remember that. And when you share your contents to social media, well, beware that you'll lose yourself along the line. But, I hope you're not the one:). Also, numbers are just numbers, so don't hustlin only for that "numbers " , but hustlin for a good visual/contents/photos/videos - basically what u love to create the most 💕. Love y'all . .
.
.
.
.
.
.
#ijulwardrobe
#asianmenstyle
#asianguys
#ootdformenindo
#clozetteid
#theshonet
#lookbookindonesia

+ View more details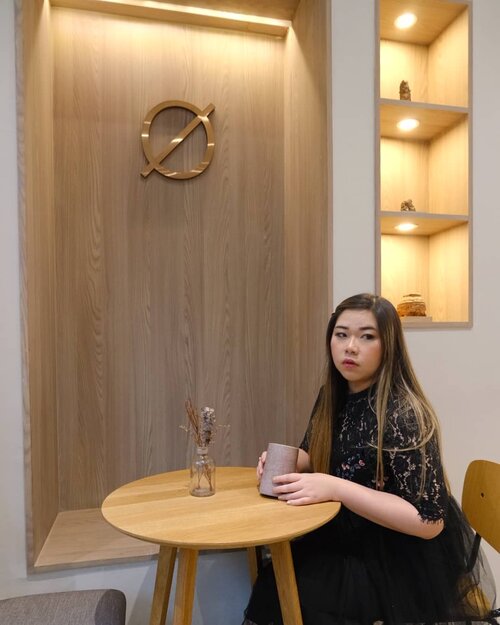 + View more details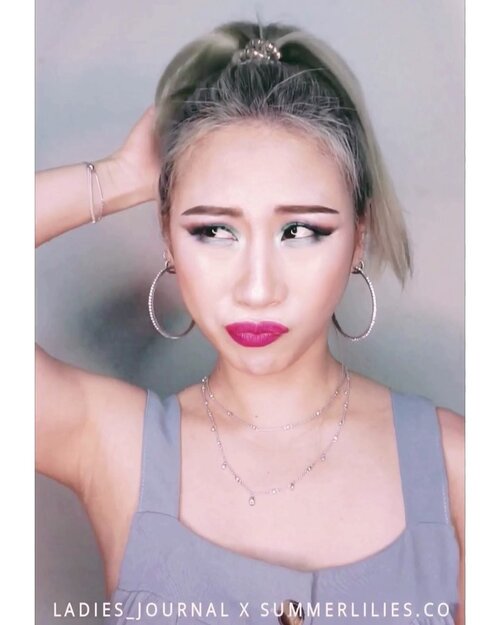 + View more details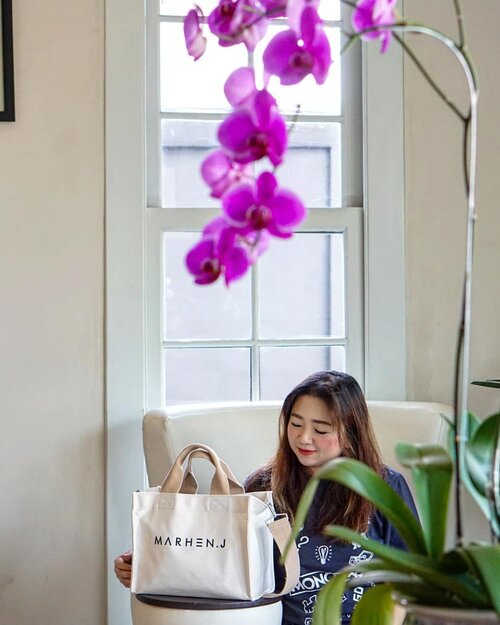 + View more details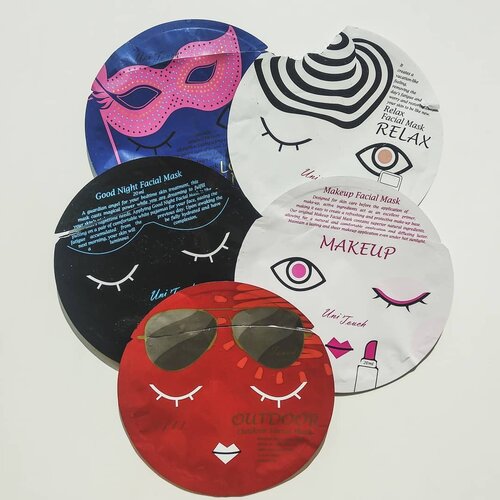 🤸 @unitouchindonesia MISS O SERIES*..Say hello to new luxury sheet masks from Taiwan that is launched today! Here's my two cents:.🤸 Good Night Mask: My favorite from all of the above! Perhaps because I rarely use black sheet mask, or it stick very well like another layer of my skin. It fit perfectly on my face! I don't have massage the leftover essence. After taking it off, you'll be very happy with your moist skin! Rating: 4/5.🤸 Long Night Mask: The fiber of this sheet mask is the thickest among all of them. There is a holder for the ear, so you could use it for long night without falling. I used it only about 30 minutes. I dislike it. The mask doesn't properly stick. The eyes are slightly pierced, while the mouth area is covering my lips. Rating: 3/5.🤸 Makeup Mask: Along with Relax, this is a sheet mask with a quite thin fibers. In accordance with its purpose, this mask is needed for giving enough moisture to my skin, so the makeup could sit perfectly on top of my face, without cracking and creasing! Rating: 3/5.🤸 Relax Mask: It used after you're tired all day long! The fiber is thin and sticks well so it could be used while resting. Rating: 3/5.🤸 Outdoor Mask: I don't understand the essence of distinguishing Relax and Outdoor Mask except for gimmicks. Well the fiber is thicker, the ingredient list is longer, but those could give the same effect after you are being exposed to UV light. So, meh, it is just the same. Rating: 3/5..INGREDIENT ANALYSIS:🤸 All if them contains essential oil and plants/flower extract, beware if you have any allergy .🤸Lactobacillus ferment doesn't trigger fungal acne.🤸 But only one sheet mask, Relax Facial Mask, which is quite safe to use if you have fungal acne .🤸 All of them are heavy with humectant. So if you're a lazybones, skip toner and essence if you're wearing Miss O Series, voila, you could directly use moisturizer/sunscreen! .*For review purpose
#unitouch
#unitouchindonesia
#sheetmask
#naturalskincare
#skincareregime
#skincareblogger
#rasiancommunity
#rasianbeauty
#sheetmask
#insommiareview
#clozetteid
+ View more details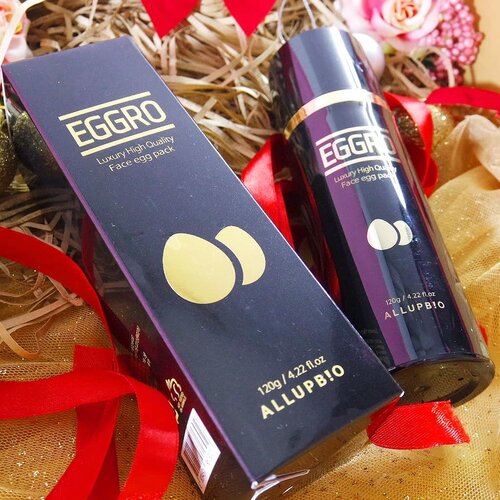 EGGRO EGG PACK
.
I still remember when I used a real egg white mask, I can't stand the smell & also it made my skin irritated afterwards. So when I got to try this mask tbh I was quite concerned 🙈
.
After giving it a try I might say it does have a pleasant rosemary smell when I 1st applied it on my face, tho after a while the "eggy" smell will come out a bit but it's still fine. My skin also doesn't give any allergic reaction, which is great!
.
This mask claim to detoxsify the skin, minimize large pores, reduce blackheads, improve fine lines & skin elasticity, skin whitening, moisturize & even out skin tone.
.
Somehow even tho it does tighten the skin for the lifting effect, I find it can be a little bit drying (tho the claims is to moisturize). Maybe because it took away all the impurities including our excess sebum.
So beware if you have dry skin, don't apply it for too long.
.
For now that's all the effect I can see. I will use this mask more often & will update you guys later about my skin improvement. I really want to see if it really can reduce pores & improve my fine lines.
.
#ALLUPBIO
#EGGRO
#FACEEGGPACK
@charis_official
#charisofficial
#CHARISCELEB
#hicharis
#charis
.
.
.
.
.
.
.
.
.
.
.
.
#ivgbeauty
#indobeautygram
#makeuptutorial
#makeup
#wakeupandmakeup
#undiscovered_muas
#indobeautyblogger
#beautybloggerindonesia
@tampilcantik
#tampilcantik
#ClozetteID
#ibv
#tutorialmakeup
#ragamkecantikan
@ragam_kecantikan
#inspirasicantikmu
@zonamakeup.id

+ View more details

loading ...
Back To Top