loading...
Search
2 RESULTS FOR BIJIN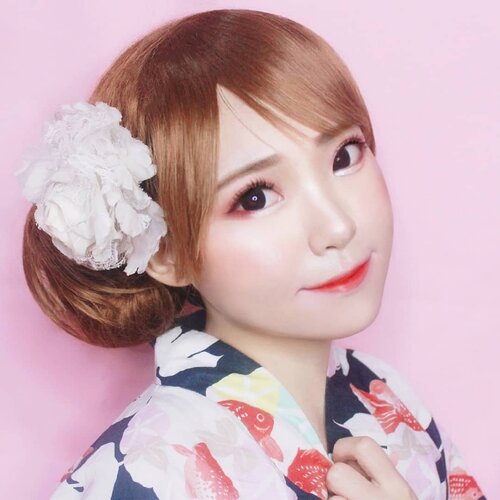 Tahun 2020 itu kaya fast-forward ya, dibumbui segala impian yang harus dikubur dan berbagai kesempatan yang harus direlakan. 40 hari lagi bakalan ketemu kamu hei 2021. Kamu sama nyebelinnya ga ya kaya adikmu 2020? Entahlah, takut berharap, takut di-PHP, tapi harus melakukan yg terbaik. .Kalo buat Yuki sih, better di PHP sama orang, daripada di-PHP sama 2020. Yuki tipe yg ga into people bgt, jadi kalo di-PHP orang ya bodo amat asal kita udah ngelakuin tugas kita dg maksimal, sisanya ya 'sakarepmu' kalo cuma omdo, it's mean you don't deserve my trust and hardwork, and there's no 2nd chance, bye. Tapi beda bgt rasanya di PHP sama 2020. Dimana banyaaaak bgt kesempatan emas dan great offering yg harus direlain. Impian, mereka semakin dekat, tapi jadi jauh karena kondisi. Sering Yuki berandai2 tentang 'what if', just wondering how far i'll go this year without all of these chaos . Tapi ga ada yg bisa disesali dan harus tetap memperjuangkan 1000 impian bagaimanapun kondisinya..Yuki kemarin banyak sharing di story, tentang sulitnya 'mengikhlaskan 1000 impian' dan salah satunya tentang Yuki yg in-contact dan audisi di salah satu agensi besar di Jepang, cek highlight story 'AUDISI' untuk baca curcolan Yuki...私 ヘ。。。Dear me....信じてた…終わりなんてないんだこのまま永遠に続くと思ったI believed…there'd be no endI thought things would stay the same forever.神さまは、私たちの未来のためにどこかで物語を描いてるSomewhere, God is writing the story Of our future..ひとりひとり自分に決められた運命がありEveryone has a destiny that's been decided for them.いたずらはなんの前触れもなく訪れこの胸を惑わせたりするMischief comes without warningAnd throws my heart off balance.胸に抱かれて宝物に変わるAnd my clear tears begin to sparkle in all the colours of the rainbow.Don't give up, Just do it. 'Cause i'm on my way.この涙はダイヤモンドね夢と希望と想い出の結晶These tears are diamondsCrystals of hope and dreams.澄んだこの輝きをずっと忘れず自分ひとりで歩いて行かなくちゃI have to walk by myselfBut I can never forget their clear sparkle... #可愛い #かわいい #カワイイ
#JapaneseMakeup
#JapaneseBeauty
#kawaii
#beauty
#girls
#fashion
#clozetteid
#makeup
#cchannelbeautyid
#bijin
#モデル  #メイク  #ヘアアレンジ #オシャレ  #ギャルメイク #ファッション #ガール #歌 #歌曲 #美人モデル #ギャル #美人
#yukata
#浴衣 #着物 #日本らしい
+ View more details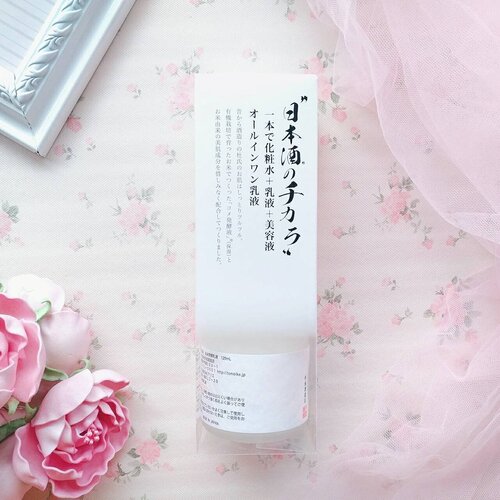 sake for the face 💆 √ lotion-gel consistency, nicely thin + light
√ natural and lovely sake scent
√ gets absorbed very quickly
√ moisturizes very well
√ nice, heavy glass packaging - luxurious to hold or to display!
i never fancies sake/wine skin care products before, but then i chose to take the guts and bought this one. no regret at all - being a highly raved product by everyone, Kuramoto Bijin seems promising but then again, my skin is very picky and usually a famous product like this would have contrary result as what its claims on me. but now i can safely say this product is worth every penny spent 🙏
#clozetteid
#skincareroutine
#skincare
#kuramotobijin

+ View more details

loading ...
Back To Top