loading...
Search
1,732 RESULTS FOR BIRTHDAY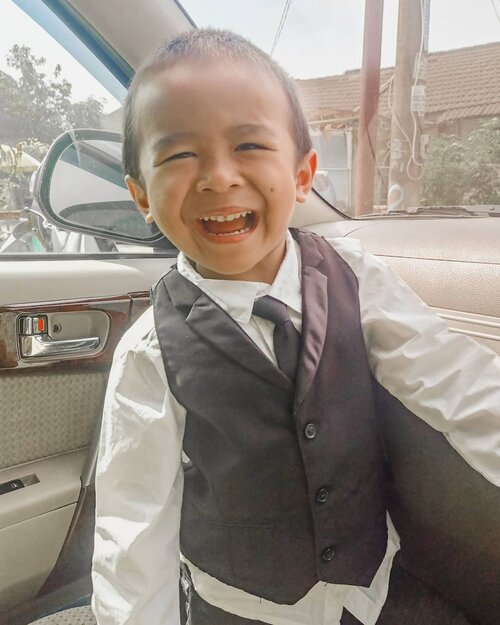 Satrio, yang sebentar lagi jadi big brother ❤️ I know things will definitely change. Waktu Ibu yang dulu berlimpah untukmu (dan kerjaan lol), harus dibagi dengan adik. But always know that my love for you will never be divided. 💕The days are indeed long but the years are short. Ga kerasa kan udah mau jadi kakak, nanti bulan Juli udah jadi anak TK, udah bisa mandiri, udah bisa baca ini itu. Perasaan dulu masih uget uget di kasur ga bisa tengkurep 😂😂 Remember, you are the one who are the first in my womb. You are the one that made me learn oh so many new things.You are the first one who made me feel wanted and special 24/7 even when I am not sure with myself. You are the one who made me a mom and experience this incredible motherhood journey. Stay happy and healthy, big brother. Semoga transisi kamu menjadi kakak dan transisi Ibu menjadi seorang Ibu dua anak berjalan mulus ya. Kita belajar lagi bareng-bareng. 💪💪 I LOVE YOU..--------.
#clozetteid
#clozettedaily
#family
#boy
#satriorpradana
#thepradanasfamily
#parents
#son
#toddler
#toddlerson
#birthday
#birthdayboy
#satrio50mo
#toddlerootd
#kidootd
#ootd
#babyboyootd
#boyootd
#kids
#child
#firstborn
#children
#kidsootd

+ View more details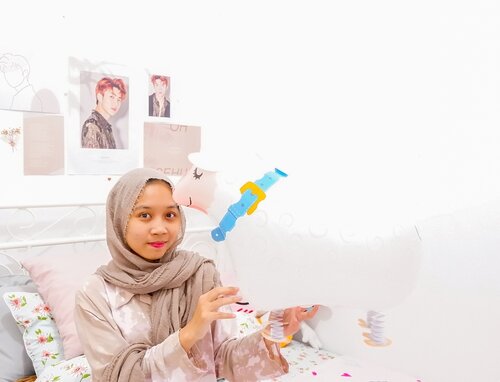 Welcome to the club. 27th. This year Birthday's theme is Kambing🐏. Not because I'm Taurus but this year celebrating my birthday with Aqiqah. Btw, thank you for the cheesecakenya Flo🌸.Yaps, I just found out that I'm not Aqiqah yet. So yeah first photo being 27 featuring Balon Kambing @warungkandang_aqiqah😆. Jadi karena udah bukan bayi lagi juga, Aqiqahnya gak mau yg ribet yang penting aku Aqiqah, kira-kira gitu prinsipnya hahahaha😅. Searching sana sini soal Aqiqah online dan menemukan @warungkandang_aqiqah yang ternyata masih di Bekasi lokasinya, which is near from my house. Sempet ragu sama Aqiqah yang pesen online gini apa bener nanti potong kambingnya dll. Ternyata pas di kepoin ignya akhirnya percaya.Prosesnya bisa dibilang cepet, pertama aku tanya pricelist dan nentuin mau ambil paket yang mana terus pilih kemasan makanannya. Aku pilih kemasan yang simple bentuk bento dan Warna Pink tentunya hehehe. Setelah nentuin paket yang dimau dan kemasannya kayak apa tinggal bayar DP deh. Beberapa hari sebelum hari H kita dikirimin Video pemotongan Kambing untuk Aqiqah kita. Ini yang bikin percaya karena ada foto dan video kambing untuk aqiqah aku beserta nama lengkap aku serta Bin nya. Udah deh abis itu tinggal bayar pelunasan dan tunggu hari H buat dianter. Karena paketnya lengkap udah ada Sate, Gulai, Nasi, Minuman, dll setelah dikirim tinggal bagiin aja ke tetangga, beres deh hehehe.Menurut ku ini worth every penny. Bisa kita sesuaikan dengan budget kita, paket aqiqahnya lengkap, bisa delivery juga, pilihan kemasannya juga beragam, sesusai syariat dan HALAL. Kalian kalau kayak aku ternyata belum Aqiqah/adik/keponakan/anak butuh Aqiqah dan gak mau ribet-ribet kayaknya bisa coba pesen disini deh.Ok ini birthday post but sounds like advertisement hahaha but it's true. Ini bukan titipan sponsor, emang beneran aku beli sendiri dan suka sama pelayanan dan produknya😉.
#clozetteid
#aqiqah
#aqiqahonline
#lifestyle
#lifetyleblogger
#ootd
#블로거  #얼짱   #라이프 #스타일 #ライフスタイルブロガー  #ブロガー  #かわいい  #旅行  #旅行ブロガー #여행  #여행자  #여행스타그램
#hunnyeo
#훈녀

+ View more details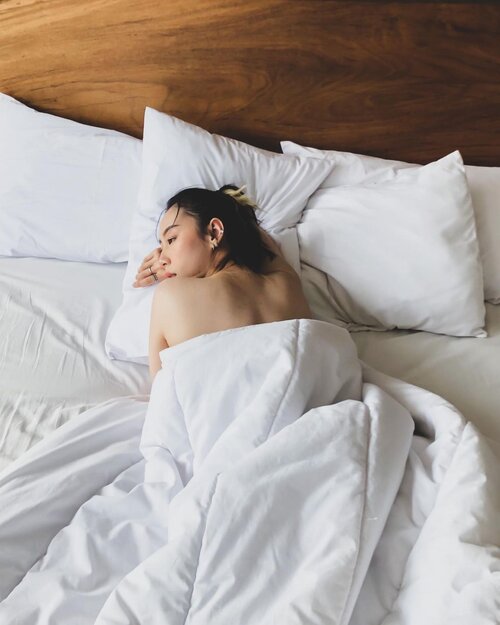 + View more details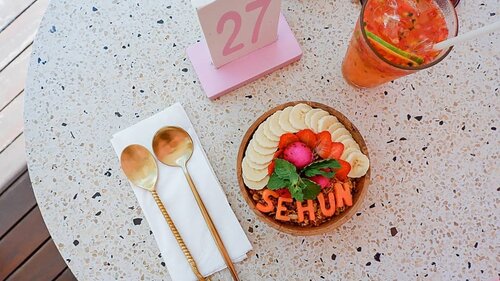 + View more details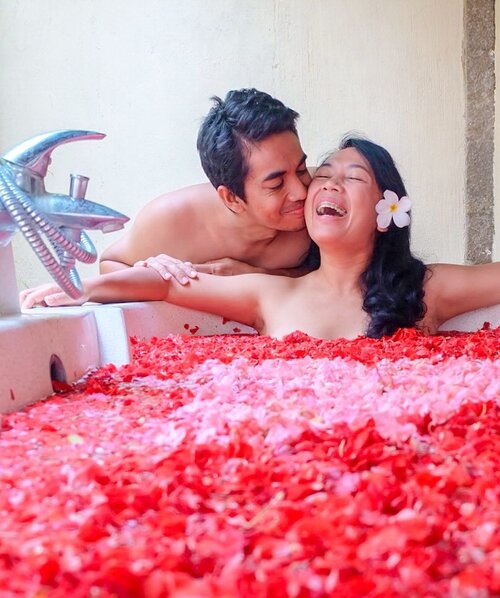 Cowok yang suka cium-cium gue ini ulang tahun di bulan April ini. Happy birthday, mantan patjar! God must've been thinking about me when He created you 😘😘. You know how to make me happy, understand how to handle me, and loving me uniquely. You're the best I ever have 😘😘
.
I pray every night for your being, for your health, career and everything. Thank you for being you. Thank you for being the reason I look forward tomorrow.
.
.
.
.
#birthday
#couple
#family
#aries
#april
+ View more details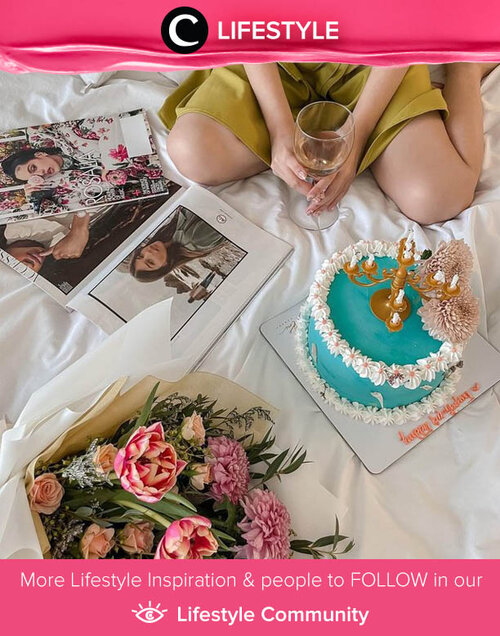 Clozette Ambassador @steviiewong baru saja merayakan ulang tahunnya bulan Maret lalu. Wah, happy birthday and stay inspiring, Stevie! Simak Lifestyle Update ala clozetters lainnya hari ini di Lifestyle Community. Yuk, share momen favoritmu bersama Clozette.

+ View more details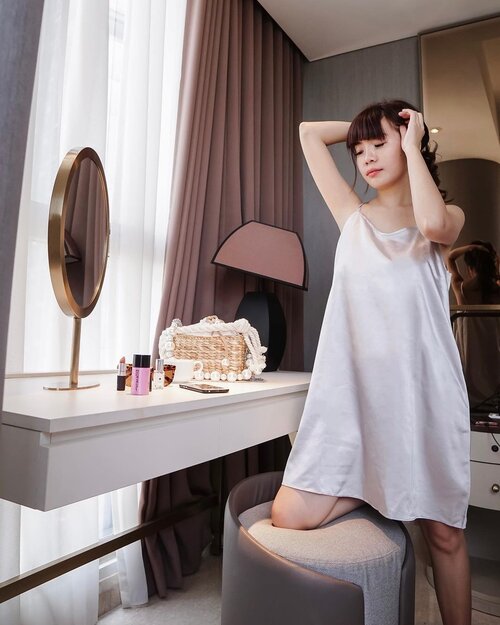 + View more details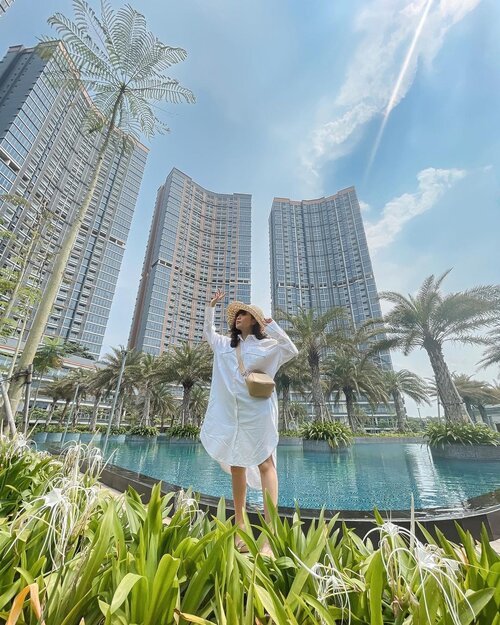 + View more details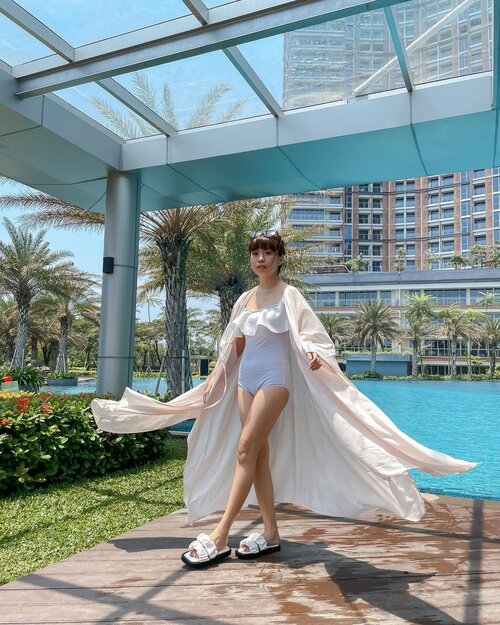 + View more details

loading ...
Back To Top