loading...
Search
6,554 RESULTS FOR BLACK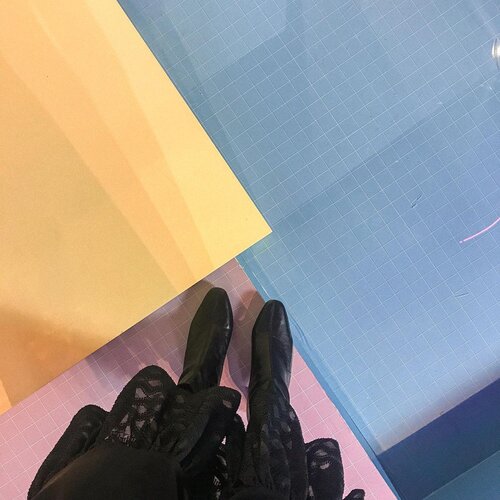 + View more details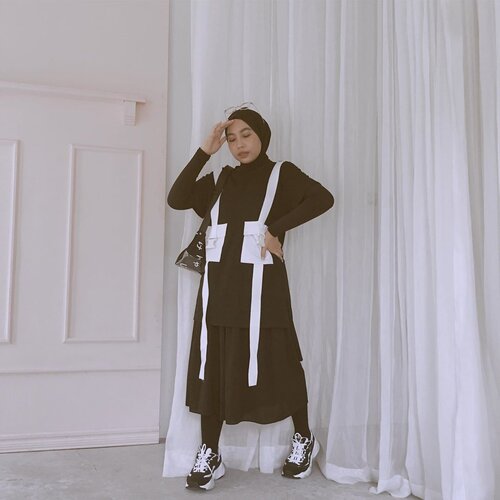 + View more details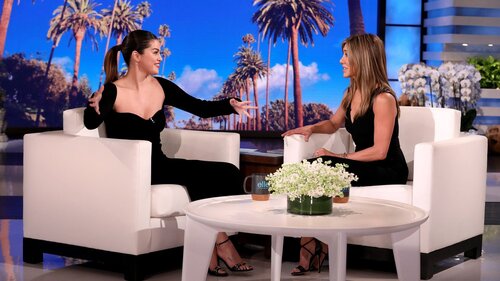 The duo's Ellen Show appearance proves the fashion failsafe always looks good, whether you're Gen X or Z.
Simak juga artikel menarik lainnya di Article Section pada Clozette App.

+ View more details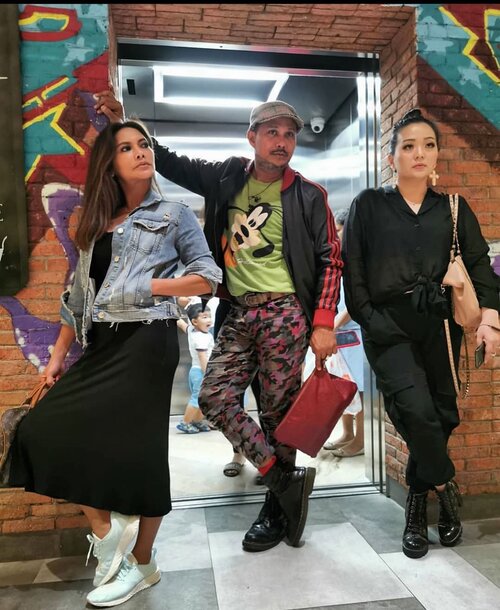 + View more details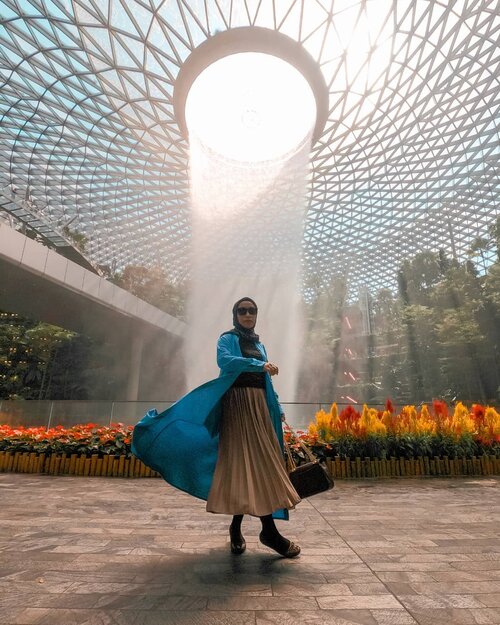 - J E W E L -
.
Jewel Changi Airport bagaikan permata sesungguhnya yang sangat indah dan memukau. Mengundang banyak orang untuk datang mendekat, berdecak kagum melihat keindahannya dan tentu saja ingin mengabadikannya dalam sebuah gambar.
.
Jewel Changi berada di level 3 Changi Airport, untuk mendatangi permata berupa air terjun yang memiliki ketinggian 40m ini sangatlah mudah. Tahu sendiri kan secanggih dan senyaman apa Changi? Jadi kalian dijamin nggak bakalan nyasar, tinggal mengikuti penunjuk jalan yang dipasang dalam bandara saja. Baik di area kedatangan maupun keberangkatan. .
Selain Indoor waterfall, hotel, fasilitas tempat shopping/makan dan lainnya. Selain itu terdapat pula taman kece dengan jumlah tanaman ribuan banyaknya.
.
Indoor waterfall bisa dilihat dari berbagai level, untuk naik turun buat pindah level kalian bisa menggunakan tangga yang tersedia di sekeliling taman. Tenang untuk kalian yang bawa bagasi bisa naik turun pakai lift qo, atau kalau nggak mau repot bisa titip dulu kopernya di tempat penitipan.
.
Sok bebaskeun mau pilih naik tangga atau lift, asalkan jangan pilih aku karena aku sudah ada yang punya 🤭🙄. .
Pic taken by : @gopro hero black 8 & @oppoindonesia F9
.
.
.
#travelphotography
#travelgram
#travelblogger
#hijabtraveler
#bloggerperempuan
#bloggerperempuan
#visitsingapore
#changiairport
#hijabootd
#ootdindokece
#hijabootdindo
#bloggermakassar
#travellingwithstyle
#travellingwithstyle
#travellercantik
#Clozetteid
+ View more details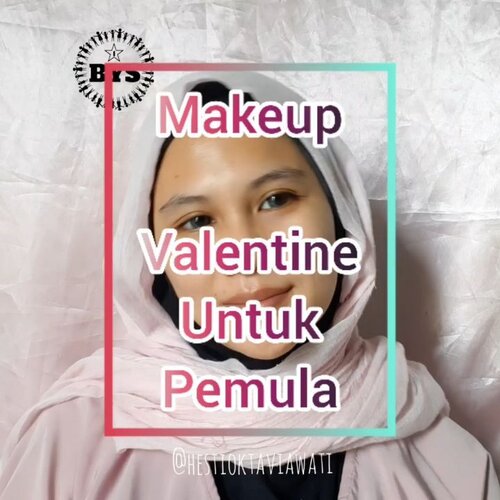 Hiii beauty ini adalah collabrations ku yang ke 5 dengan @beautyesquad , tema kali ini adalah *VALENTINE COLLABRATIONS* . happy valentine's day semua 💌💌 @beautyesquad lagi open member hanya untuk 5 orang saja ,yuk ikutinnn caranya cek highlight official accountnya di 💎 PRODUCT DETAILS :
▪@pac studio coverage hydrating primer
▪@getthelookid Infallible full wear concealer shade natural rose
▪@o.two.o concealer
▪@silkygirl insta glam brow cream shade 02 dark brown
▪@missha 4D mascara shade black
▪@mokomoko my precious contour
▪@mineralbotanica natural glow light feeling flawless coverage vitamin E clearer looking skin original loose foundation
▪ @Makeover Riche Glow face highlighter
▪ @Focallure bright lux eyeshadow pallete ▪@getthelookid rouge signature shade I Achive ( sebagai blush )
▪@getthelookid rouge signature shade I21 I Choose
▪@looke Holy lip polish luna
#beautyesquad1
#valentinesmakeup
#valentinesdaymakeup
#homakeupstory
#makeuptutorial
#tutorialmakeupnatural
#beautybloggerindonesia
#tutorialmakeup
#makeupglowing
#makeupflawless
#makeupchallenge
#makeupideas
#makeuptime
#makeup
#lfl
#fff
#clozetteid
🎶 Arizona Zervas - Roxanne
📷 Samsung A50
Editing : InShot

+ View more details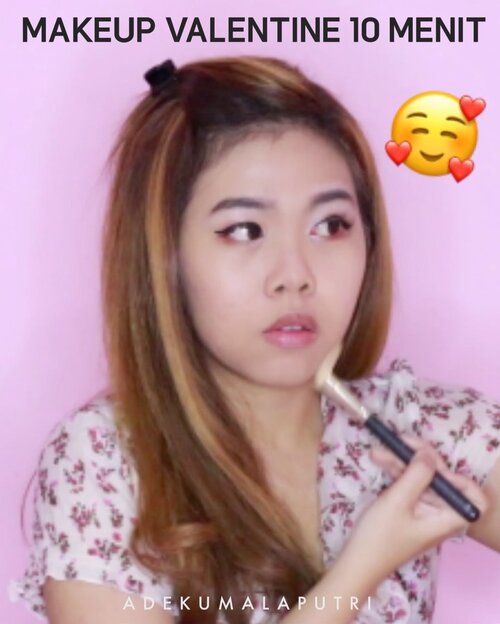 + View more details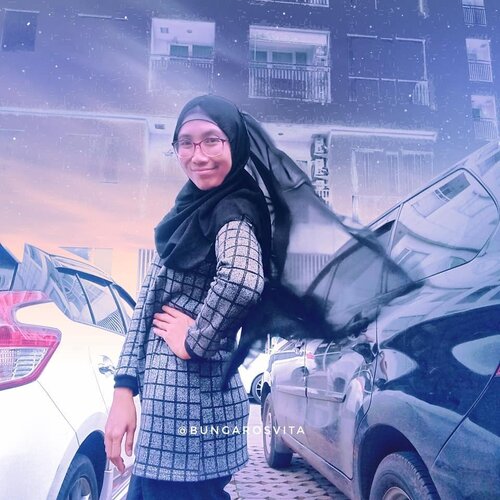 Taking the time to take a shot using this fine long comfy black pashmina from @bajusesukahati sambil nungguin kakak yang les nyanyi. Believe me, these two are so much better then the rest 😂. Totally not a model, so bare with me ya 😂😂😂.Btw, ini jilbab pasminanya tipis which is enak nggak gerah, tapi dililit dua kali juga udah ketutup rapet nggak nerawang/transparan deh. Plus masih panjang aja itu sisanya, padahal udah dililit dua kali kan. Seneng deh kalau nemu jilbab Pasmina yang begini nih. Dibentuknya juga gampang dan nggak kaku. Enak banget ternyata dipake buat jalan bawa dua anak. Nggak gerah gitu padahal sesiangan tadi kan panas ya. Alhamdulillah. Hepi bener ini sama jilbab Pasmina @bajusesukahati! Cek deh koleksi warnanya juga buanyaaak. Tinggal tunjuk pilih sesuai baju yg ada di rumah hahaha. ..Eits, tapi habis beli, jangan lupa ya keluarin beberapa pcs jilbab yg udah lama nggak dipake dari lemari biar nggak mubazir 😘 one in, one out, Ok? ...
#hijabootd
#hijaboftheday
#hijabstyle
#momblogger
#bloggertangselplus
#bloggerperempuan
#emak2blogger
#hijabpasminamurah
#selflove
#clozette
#clozetteid

+ View more details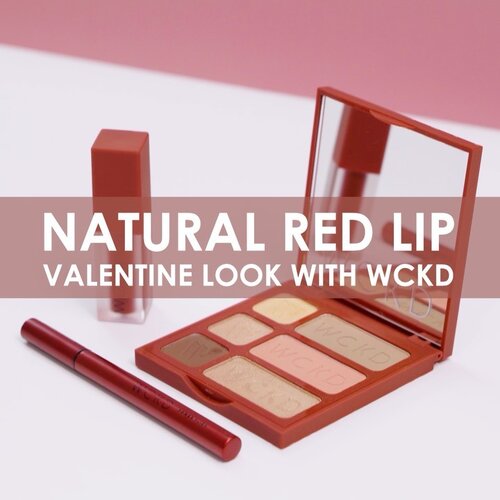 Ingin gaya makeup valentine yang lebih natural? Kamu bisa coba tutorial makeup ala @vienarissanty dengan produk-produk dari @wearewckd ini. Selamat mencoba! :).Products mentioned:- WCKD Liberty Face Palette shade 02 Deep Neutrals- WCKD Power Flick Eyeliner Black- WCKD Lip Envy Matte shade Secret Weapon.
#ClozetteID
#wckd
#wearewicked

+ View more details

loading ...
Back To Top