loading...
Search
146 RESULTS FOR BLEMISH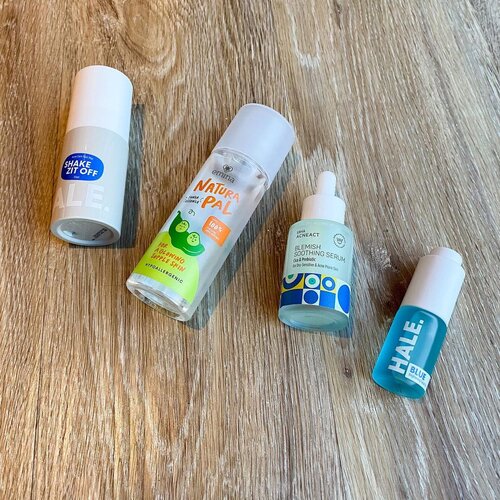 #Repost
from Clozetter @kikicasmita. Night Skincare — Mager Edition
1. @think.hale Shake Zit Off, Face mist yang ku posisikan jadi toner. Soalnya menghidrasi & segar di kulit. Yang aku suka spraynya alus banget, gak bikin kulit becek.
Hero ingredients : 0.5% Salicylic Acid & 3% Green Tea Extro
2. @eminacosmetics Natural Pal Edition Toner Essence. Teksturnya agak lebih thick dari toner pada umumnya, makanya ku jadiin essence. Terasa adem banget banget & yang pasti nambah hidrasi ke kulit.
Hero Ingredients : Natural Pea Extract. Psssttt, ada Niacinamide nya juga 😏
3. @erha_acneact Blemish Shooting Serum. Kicas udah abisin 3 botol serum ini 🥺 Karena bisa kurangin kemerahan. Juga bikin tenang jerawat-jerawat yang mau meletus. Melembabkan tapi teksturnya gak bikin lengket.
Hero ingredients : Cica yang bantu kurangin kemerahan dan bantu proses penyembuhan luka. Prebiotic yang ngebantu pertahanan alami kulit.
4. HALE Blue Brightening Facial Oil. Facial oil bisa jadi jalan pintas kalo lagi males. Cuma 1 step, tapi kulit lembab nya bombastis. Apa lagi si Biru satu ini. Padahal baru 3 kali pake, tapi udah langsung sayang. Pakai di malam hari, bangun paginya kulit jadi PLUMP 🥰
Hero ingredients : Green Tea seed oil, Sun flower oil, Jojoba seed, Chamomile, Aloe Barbadensis, Turmeric, Red algae, Bisabolol, Vitamin E
Ps : semua produk ini gak bikin kulit rewel Kicas makin rewel, apalagi sampe breakout 🥰
•
•
•
#clozetteid
#emina
#eminacosmetics
#PalFromNature
#hale
#thinkhale
#ERHAAcneAct
#acneserum
#faceoil
#facialoil
#acneprone
#acneproneskin
#acnefighter
#acneskincare
#acnetreatment
#indobeautygram
#indobeautyblogger
#jakartabeautyblogger

+ View more details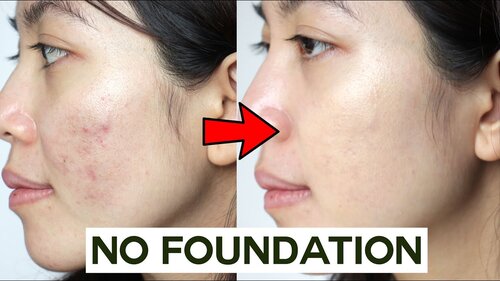 How to Cover Acne & Blemishes WITHOUT Foundation • easy & non cakey - YouTube
+ View more details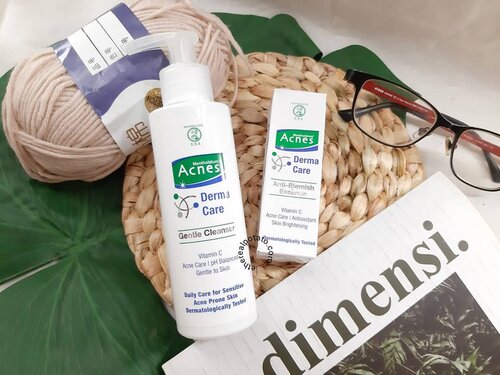 buat para acne fighter, boleh banget deh coba produk @acnesid Derma Care. Rangkaian ini terdiri dari dua produk, gentle cleanser dan anti-blemish essence.
Kedua produk tersebut didesain untuk mengatasi kulit berjerawat serta sensitif. Yang bikin aku penasaran adalah kandungan Vitamin C yang notabenenya kurang cocok untuk kulit sensitif, tapi produk ini klaim kalau bakal cocok buat kulit sensitif. Hmm.. unik kan.
Kalau mau tau hasilnya gimana di kulitku yang berjerawat dan sensitif ini, boleh langsung mampir ke blog loh! Link di bio yaaa.
#acnesdermacare
#bloggerreview
#indonesiabeautyblogger
#beautyblogger
#bdgbb
#semarangbeautyblogger
#clozetteID
+ View more details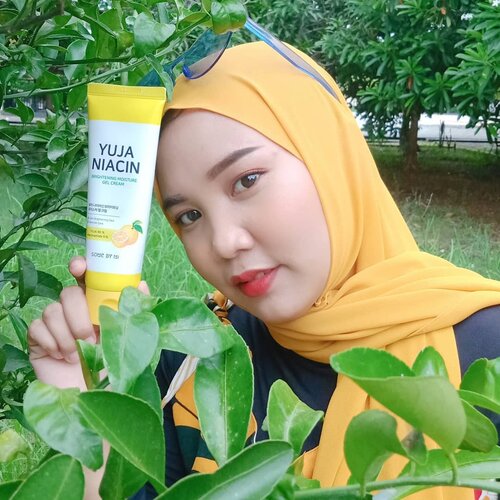 + View more details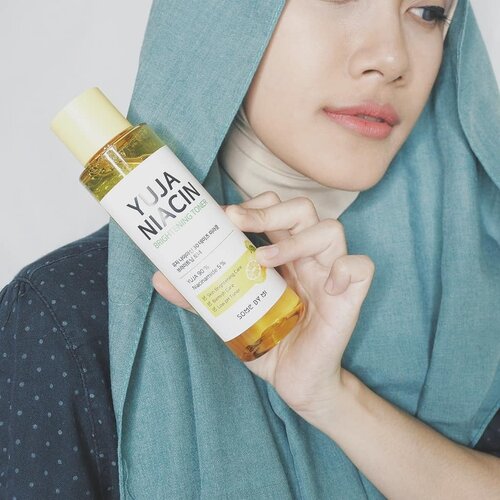 🍋 @somebymi Yuja Niacin 30 Days Brightening Toner 🍋.⬅️ Swipe to see the result! ⬅️ My skin concerns are dryness, dull, and tired-looking skin. There's also some uneven skintones & due to cold weather, my skin barrier is getting weaker.9I've tried Yuja Niacin Brightening Toner for 2 weeks and the result is already visible. To be noted, i used this toner with moisturizer and facial wash without any brightening ingredient..Yuja Niacin Brightening Toner is formulated with 900,000ppm of Yuja Extract and 5% Niacinamide.The texture is watery, color is slightly yellow, and absorbs pretty quickly on skin. I love light texture like this because it'll be good for layering skincare.Just swipe to see the details on the texture.This toner also smells nice and refreshing, like freshly squeezed orange juice!.Just like another toner, pour some amount on your palm or on a cotton pad, spread evenly, then pat gently until absorbed nicely on the skin..Is it pretty powerful? Does it stings on my skin? The answer is no! This toner is very gentle and there's no such reaction.As you can see on the result photo, my skin looks clearer and brighter. I love how my skin appears healthier then before. Skin texture under my eyes also became smoother.Overall, i really like how Some By Mi Yuja Niacin 30 Days Brightening Toner fix my skin. I also love the light consistency and smell which is very refreshing 💛.
#somebymi
#somebymiracle
#somebyskincare
#skincare
#yujaserum
#serum
#ampoule
#vitaminserum
#glowserum
#niacin
#blemish
#whitening
#brightening
#glowskin
#koreancosmetics
#asianbeauty
#koreanskincare
#kbeauty
#premiumcosmetics
#yooksungjae
#naturalcosmetics
#review
#clozetteid
#kbeautyenthusiast

+ View more details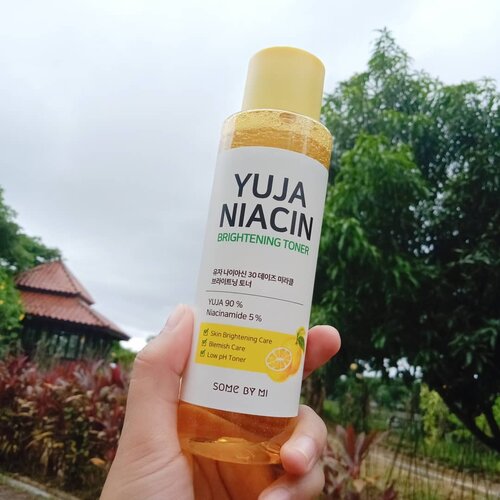 + View more details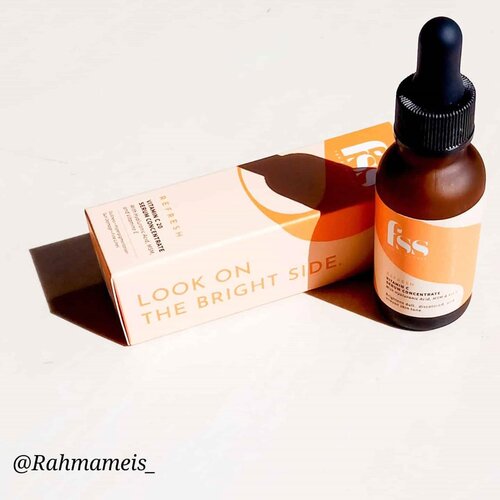 #reviews
FOR SKIN'S SAKE " Vitamin C 20 Serum Concentrate"..For Skin's Sake Vitamin C Serum is a serum that has the main function to brighten skin color thoroughly. Makes the skin supple, smooth and soft. Enriched with Hyaluronic Acid, MSM, and also Vitamin E. Has a formula that is lightweight and easy to absorb, and does not leave a greasy taste...🌻TEXTURE AND SCENT: In terms of texture, this serum is thick in texture and has a turbid white color. easily absorbed. I thought initially it would be very heavy in advance, but apparently not. It smells like medicine. But not too sharp...📦PACKAGING: In terms of packing this mask is stored in a small red bottle, not translucent like most serum containers, this makes the contents inside stay awake from direct sunlight. And if you want it can be better stored in the refrigerator...🌻HOW TO USE: I wear this in the morning after toner and essence, I use one drop for the morning before the activity. And don't forget to wear a sunscreen if you don't want to irritate your face. I don't wear this at night because I use retinol. It is not recommended to use it together with retinol. Because it will feel heavy on the face....🍁Review: After observing with 2 weeks of use, I get significant changes, even skin tone and blemishes stain slowly fade. There is no kind of reaction on my skin, because this serum does not contain alcohol and perfume at all so it is safe for all skin types, even sensitive skin can use it. Although in terms of texture this serum looks cloudy white but not at all heavy on the face. Very light if it must be overwritten with a moisturizer and sunscreen. Look at the ingredients they add vitamin E which is very good for adding skin moisture. I really like this serum vitamin C. Not heavy on the face and does not make the face become an oil refinery kill 😂😂...Non-greasyNo Animal TestingNo ParabenThere is no coloringNo Fragrance...🙌🏻Attention: The above review is based on my experience, and the results depend on each of your skin..How about you? Attracted to try it ???. .🌟 Rate: 5/5 🔖Buy at @sociolla
+ View more details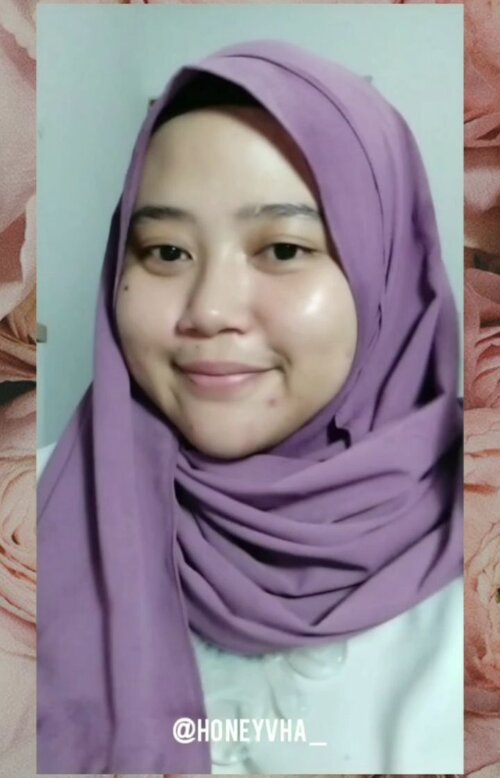 •Hellooow! I'm back with new video. The title is based on my true story tho HAHAHA. It was recorded at the last day I met my ex for a date before we... ehe.-Namanya hati, siapa yang tau yak. That's why it took long enough for me to eventually edit it and upload it here on IGTV. Now that everything seems way better, I'm ready to share it with you. Let's get unready with me 😘-Here is the list of the products that I use!✨ @id.biore cleansing oil✨ @clinelleid purifying cleanser✨ @avoskinbeauty miraculous refining serum✨ @lorealindonesia paris revitalift crystal micro essence✨ @clinelleid purifying blemish gel✨ @freemanbeauty hydrating honeydew & chamomile overnight mask
+ View more details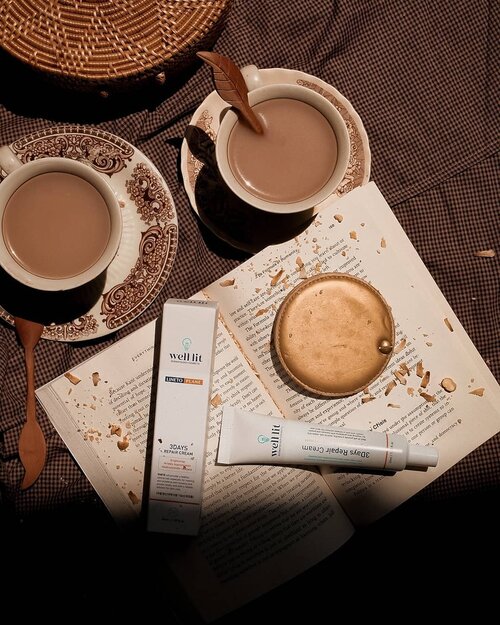 One of the first moisturizers that actually did the job and soothes my sensitive, finicky skin. This cream works great for my old acne scars. When I used this I didn't think much of it until about three days later there was a noticeable difference in my skin.My breakout was almost gone, and no new blemishes had popped up. It didn't take more than a month to figure out that this product was the best I had ever used on my skin.. I'm just going to keep this stuff on hand at all times. Definitely a holy grail product! Get yours now! Click direct link in my bio to get a special discount 🖤✨@charis_celeb@hicharis_official
#charisceleb
#hicharis
#3daysrepaircream
#repaircream
#charis
#clozetteid
+ View more details

loading ...
Back To Top