loading...
Search
14 RESULTS FOR BLESSEDBEYONDMEASURE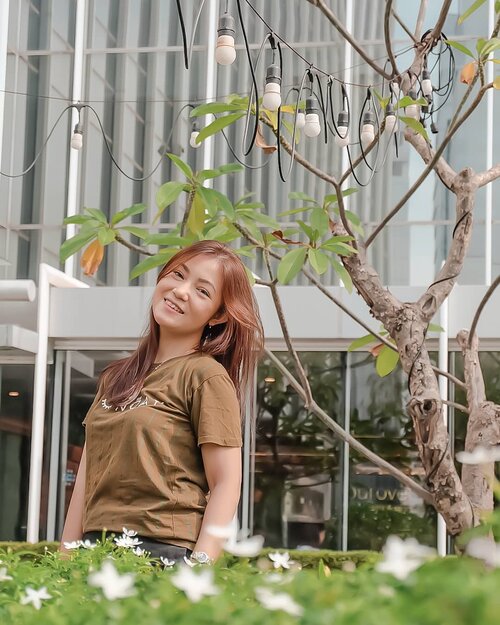 + View more details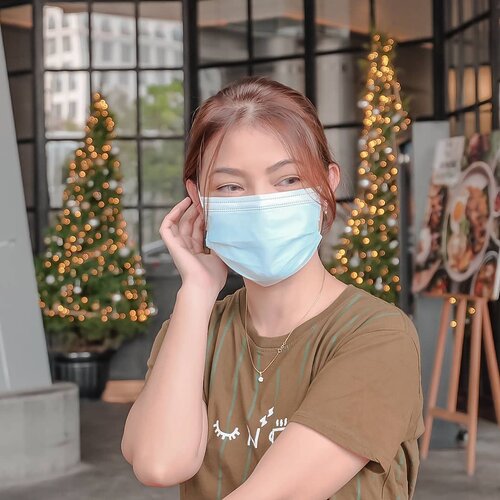 + View more details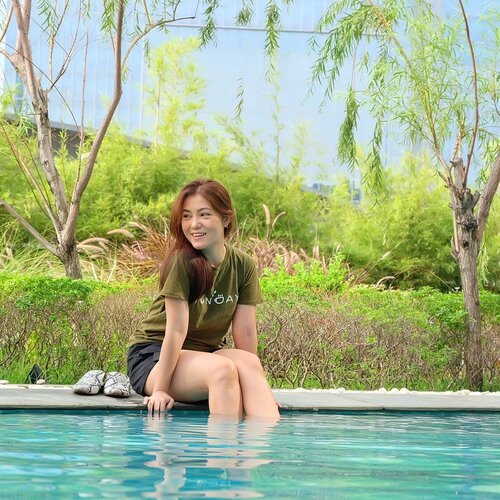 + View more details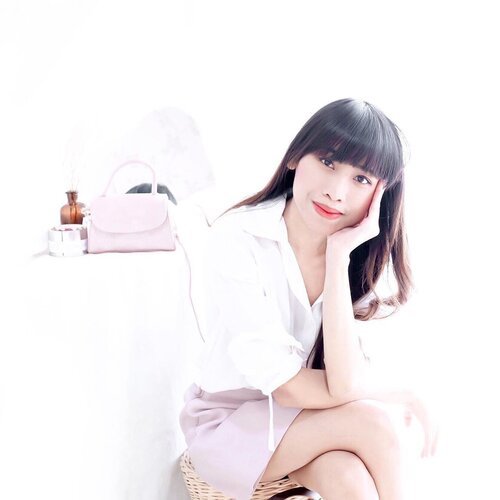 Hm,
Terkadang pusing kalo hidup selalu melihat orang lain, karena pasti kita akan merasa bahwa org lain lebih ena kita engga. Orang lain lebih beruntung kita engga. Orang lain lebih bahagia kita engga. Padahal kenyataannya sama aja.
We have our own struggles in life.
-
Kebanyakan liat apa yg d lakuin org lain, dicapai orang lain, d miliki orang lain, membuat kita jd kurang atau bahkan tdk bersyuku dengan apa yg kita punya sekarang. Pada akhirnya jadi rendah diri, cenderung membanding"kan dan menghabiskan waktu kita untuk memberi makan pikiran negatif kita ttg hidup.
-
Sebenernya,
kita punya jalan dan rejeki masing" kok. Bahkan keberuntungan masing" orang itu kdg ga mudah d nalar. Kadang kalo Tuhan dah bilang A ya terjadi A.
-
Wajar kok ngerasa ga enak hati atau ketika melihat orang lain. Tapi jadiin itu sebuah moment buat kalian bersyukur atas hidup kalian, lebih ikhlas dgn apapun yg kalian alami saat ini, lebih sabar dan lebih fokus dgn apa yg ingin kalian capai.
-
Pertama bukan berarti jd yg utama.
Terakhir bukan selalu jadi yg tertinggal.
We've our own time. Trust it !
Ketika sudah waktunya tiba giliran kalian. Semua akan terlihat sangat indah, sangat lancar, sangat membahagiakan dan membuat hati ini ga pernah berhenti mengucap syukur atas berkat Tuhan.
Be happy with your life ☘️
.
.
.
#clozetteid
#tephsharing
#selfreminder
#selflove
#selflovejourney
#blessedbeyondmeasure
#gratefulheart
#godisgood

+ View more details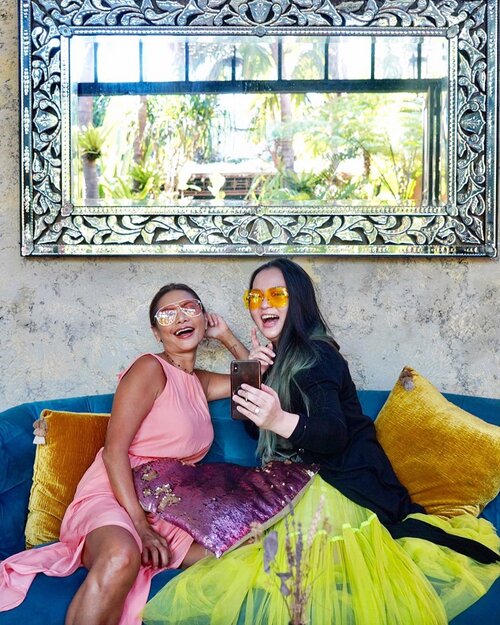 + View more details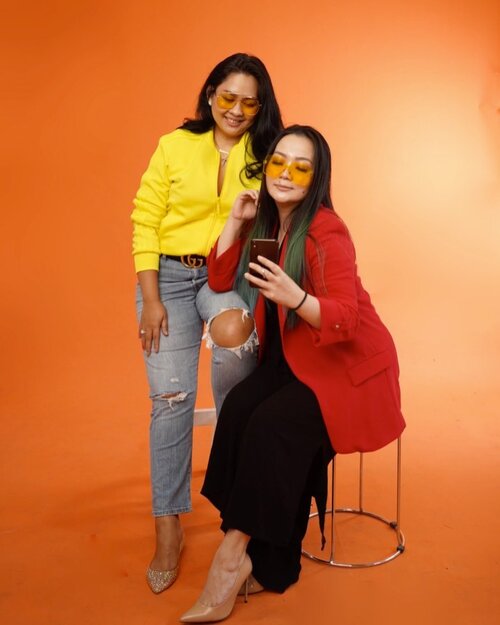 + View more details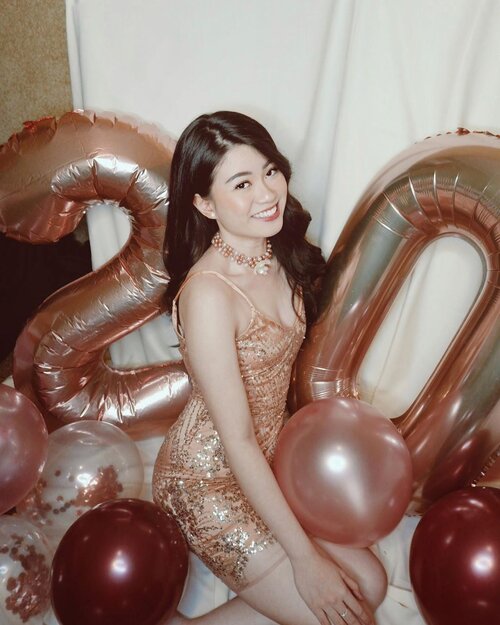 Posting with my '20' balloon before 28 June ends 😋 hehehe
Here's some of my 19 years (eh apa 20 sih? Wkwk) journey in this world and I wanna share some miracle to you guys 💫
First of all,
I am truly blessed and saved by His grace from the beginning. Wanna know why?
Here's my story;
Many of you didn't know that I was born premature 7 months and my weight is only 1.3kg. When my mom's fighting to give birth for me, the doctor asked my dad to choose between mom or the baby. My parents pray so hard until miracle happened. Jesus saved me and my mom too. (Swipe left to see my baby pic hehehe😌😋) From that moment I know about me, I believe He planned something very BIG for me. I am here not for nothing. I am here to spread His love and His miracle through what I've been through, and use my talent not for granted but to bless people and see God through me.
Walaupun aku tau Tuhan punya big plans for me, tapi ga jarang juga loh aku ngedown. I am not always cheery as you guys see me online or even offline. Tapi tiap kali ngedown, aku slalu berdoa dan menyerahkan segala sesuatu kepada-Nya.
From what I've told you, aku percaya pasti semua orang punya masalah masing". Jadi aku kadang gabisa ngeluh" bgt juga sih... lebih ke take the good side only and do what I can do.
Dan aku yakin, Tuhan gak akan kasih kita pencobaan yang melebihi capacity kita. Kita pasti bisa solve the problems with God. Just don't forget to surrender to Him. Karena every obstacles is there, to make use stronger than we are before. I truly believe in that. So the point is, God will never leave you alone like He's always with me this 20 years. I am truly blessed and it's really a miracle that I'm still alive until 20 years old and this big. How great is our God 💖
———
Anyway, thankyou so much for all the wonderful wishes di DM & other personal messages! Maaf yang belum kebalas semuaa but suree I'm trying to reply all 🥰
Love yall xoxo 💋
#blessed
#20
#20birthday
#love
#blessedbeyondmeasure
#savedbyHisgrace
#clozetteid

+ View more details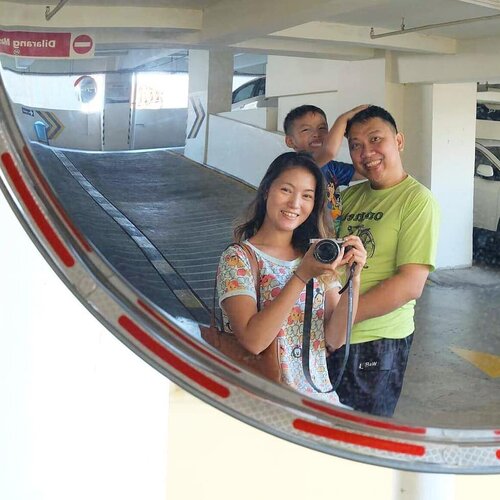 Mereka tempat ternyamanku 💕
Yah walaupun kadang klo dirumah barengan seharian full kayak waktu WFH malah jadi sering ribut, tapi selalu ngangenin kalau jauh..
Keluarga bukan masalah jumlah, tp seberapa km bahagia, bertanggung jawab satu sama lain, dan berusaha saling membahagiakan.. (Jadi jgn ada lg yg minta aku bikin anak kedua 😂)
Keluarga bukan melulu masalah materi, krn waktu dan kasih sayang adalah yg paling penting.. (Tapi abis ini jatah bulanan ya jgn dikurangin lho, pak su.. 😜)
.
They are my gratest blessing from God..!! Selamat hari keluarga nasional 2020 💕
@juztjimz
@destonmarvelle
#HarGaNas2020
.
#HariKeluargaNasional
#thanksGod
#family
#blessedbeyondmeasure
#anitamayaadotcom
#bloggerslife
#lifestyle
#ClozetteID
+ View more details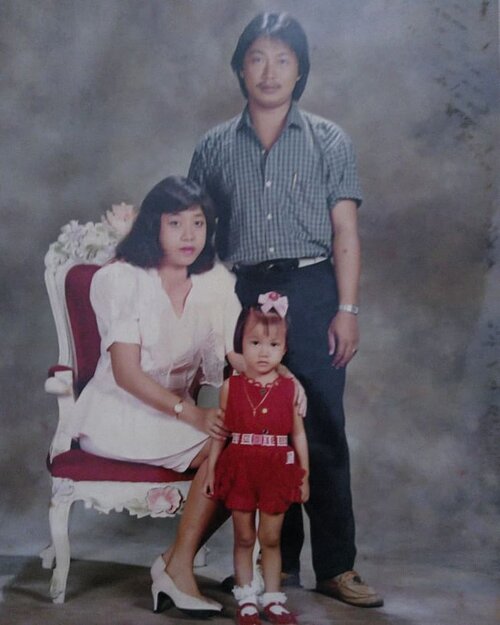 Dulu masih kecil, skrg udah punya anak kecil jadi harus makin dewasa dan makin sabar yah..Ulang tahun kali ini pas Day 2
#dirumahaja
jadi ya ga kemana2, mau masak aja deh hari ini.. Atau klo memungkinkan pergi makan yg deket2 rumah aja...Yang penting bersyukur dikasi kesehatan, dikasi rejeki dan punya keluarga n temen2 yg sayang bgt sama aku.. Terimakasih Tuhan Yesus buat semua berkat dan penyertaan di setiap langkah Maya sampe di 33 tahun ini.. 🙏🙏.
#anitamayaadotcom
#happybirthdaytome
#birthdaygirl
#thanksGod
#blessedbeyondmeasure
#grateful
#ClozetteID
+ View more details

loading ...
Back To Top