loading...
Search
189 RESULTS FOR BLING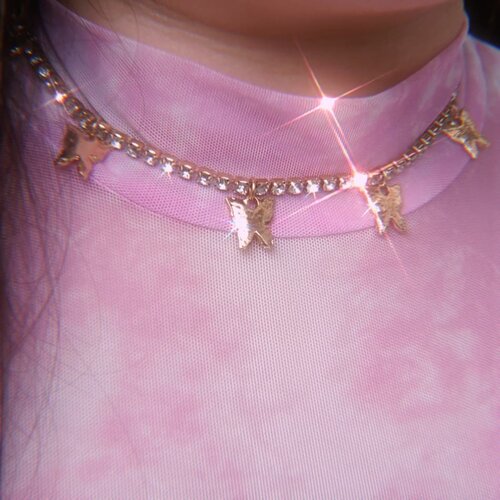 This necklace is super special for me because i really wanted it when i saw it in international online shops (and on some girls in explore) but ofc i am not willing to pay a lot for a costume jewelry - then i spotted this at Shopee!
Granted, the diamentes are not purple/pink (like the one i really wanted) and it costs 22k (i don't usually spend anywhere near 20k for costume jewelries at Shopee 🤣) but scoring something i really want and like for months without having to spend a fortune is something i take pride of!
Btw, have a nice weekend!
#bling
#necklace
#butterflynecklace
#BeauteFemmeCommunity
#SbyBeautyBlogger
#clozetteid
#startwithSBN
#socobeautynetwork
+ View more details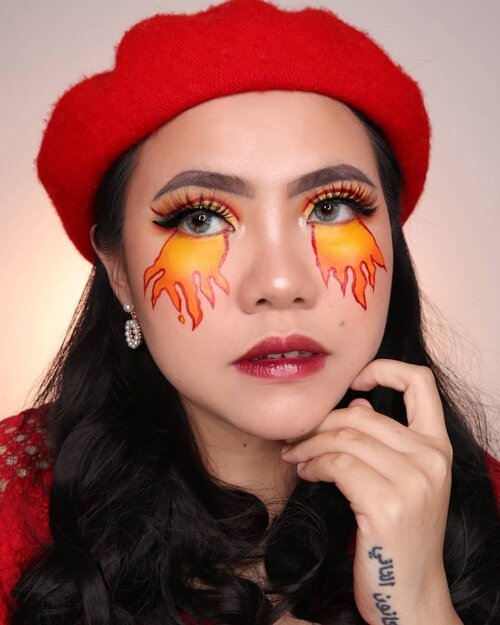 + View more details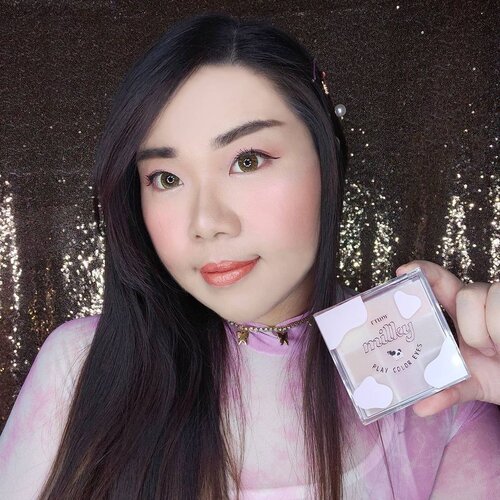 Here are three different eye looks wearing @etudeofficial Play Color Eyes in Strawberry Milk, definitely perfect for soft, everyday look with extra bling - although i think i can even create a bolder look using shades like Strong Strawberry and Strawberry Brown (now that i said that i feel like i should try soon haha).
I honestly have been reaching and using it nonstop lately, most of the sweet Valentines day looks i did used this palette, and that's how i feel for more of Etude's palettes, they make me gets carried away by how easy to use and effective they are!
Btw i think it's cute that they began naming their shades (or at least i just noticed them, did they always used to name their shades from the beginning?) like Western brands but is it just me or they seem to anyhow name the shades 🤣🤣🤣? Or is it just a Korean thing...
Anyhow, You can get yours with special price at my Charis Shop (Mindy83) or type
https://bit.ly/strawberrymilkMindy83
to get directed to the page directly.
PS : please ignore my wonky falsies in the last pic 🤣🤣🤣, sometimes when i wear them for picture takings only i don't even realize they are falling off until i see i the photo 🙈.
#etude
#playcoloreyesstrawberrymilk
#CHARIS
#hicharis
#eyeshadow
#koreancosmetics
#koreanbeauty
#reviewwithmindy
#kbeauty
#clozetteid
#sbybeautyblogger
#BeauteFemmeCommunity
@hicharis_official @charis_celeb @charis_indonesia
+ View more details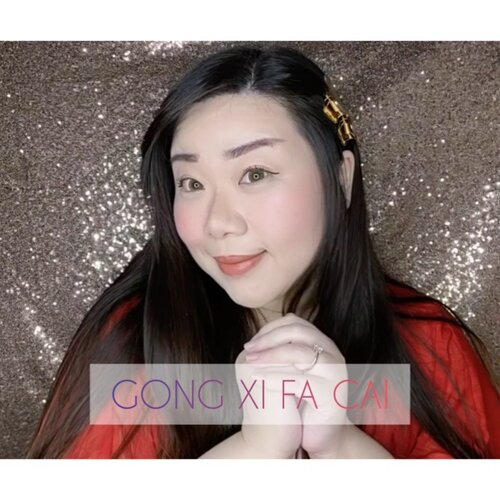 So this is what i filmed yesterday, a get ready with me for CNY / full face of new makeup for CNY!Pretty much every year i would gather full set of makeup to wear on CNY (as you probably already know, i get a LOT of makeups from PR kits and also, before pandemic - goodie bags from events. I actually used to wear new makeups for every event 😅, that's how much new makeups i have in my collection) but as this year i have a little more time to do my makeup (because no open house n no other plans so we're very 'laxed this year) i decided to film it and make a content out of it 🤣.My actual CNY look is similar every year, anything fast and make me look more awake (because i do wake up earlier on CNY, to get more luck hahaha) - but i love how this year's look come out, maybe because i wasn't stressed out or in a hurry as usual! And because i add a lot more bling2 products than usual.. Btw, the products are new for me (as in newly opened, i have hundreds of unopened new products 😓) but they are not necessarily new in the market ya, most of them aren't 🤣. I starred my fave products in the video and as usual i cheated a bit because i didn't break open new mascara, eyeliner (don't like to waste them) and loose powder (this one i forgot to).I will share and list the new products and my 1st impression in the next post, anything you want to know more of?
#BeauteFemmeCommunity
#SbyBeautyBlogger
#clozetteid
#startwithSBN
#socobeautynetwork
#minitutorial
#makeuptutorial
#chinesenewyearmakeup
#chinesenewyear2021
+ View more details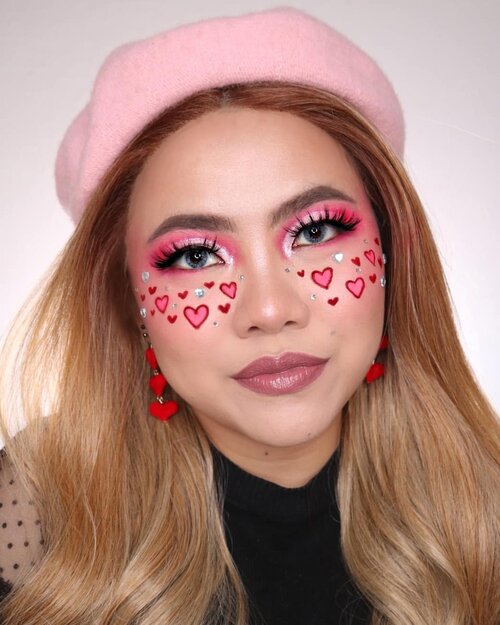 + View more details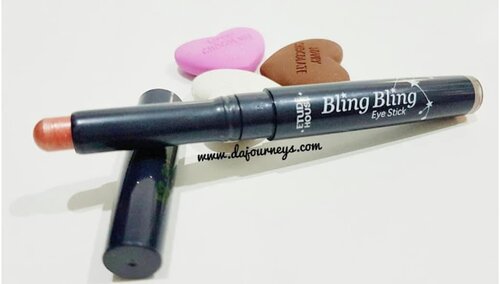 Salah satu produk @etudeofficial yang pertama saya beli tuh eyeshadow bentuk pen begini, karena saya nggak bisa pakai eyeshadow yang rapi 😁 eyeshadow bentuk begini juga memudahkan pada newbie.Ada yang pernah pakai juga? Karena Etude Bling-Bling Stick ini terkenal pada jamannya loh, dan sampai sekarang masih diproduksi. Padahal biasanya Etude kalau udah lama nggak akan diproduksi lagi, selalu keluar seri barunya.Aku punya reviewnya nih, ada di bio dan sebelum nanya belinya dimana, belinya di @altheakorea ya karena @indonesia_etudehouse udah tutup, ga ada di Indonesia lagi 😭
#EtudeHouse
#altheakorea
#clozetteID
#discoverunder10k
#eyeshadowstick
#makeupcollections
+ View more details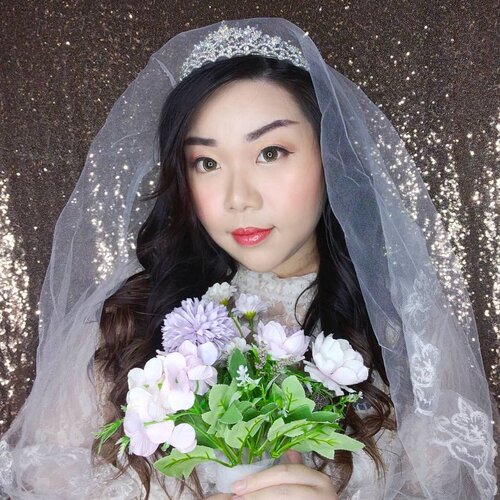 I dooooo
#ngomongsamatembok
🤣🤣🤣.Collab kali ini temanya halu abis, wedding makeup dan accidentally we're uploading it on a "tanggal cantik", 21-01-2021 kata @auzola , jadi kawin massal lah kita sama Oppa masing2 ea 🤣🤣🤣.Anyway, the result of my version of wedding look surprised me because it looks so similar to my original wedding look 😳, i definitely didn't do it on purpose tapi aku emang paling suka soft makeup gini untuk wedding, weirdly enough for someone so extra, when it comes to wedding i prefer simple and elegant (i hate borci2 n too much bling2, for me they look tacky 🙈), that's why for our wedding (almost) 14 years ago, i chose a Korean style soft makeup (that wasn't in yet in that time!).One of the most fun collab so far, don't forget to check out the looks created by the other "brides" 😁!
#weddingmakeupcollab
#makeuplook
#weddingmakeup
#koreanweddingmakeup
#BeauteFemmeCommunity
#SbyBeautyBlogger
#clozetteid
#startwithSBN
#socobeautynetwork
+ View more details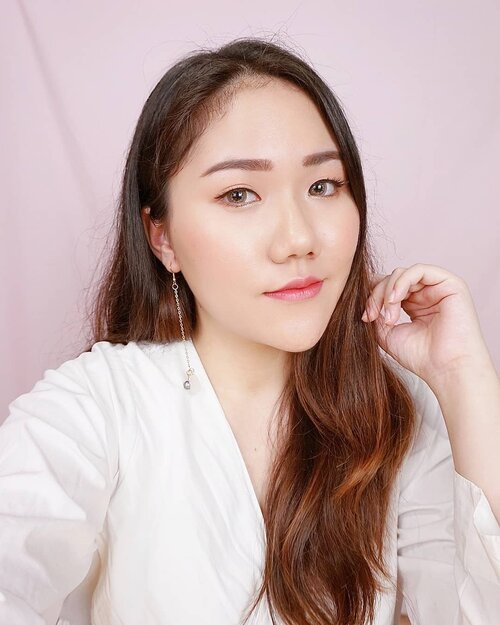 Suka banget warna bibirnya tapi lupa pakai apaan 😫 Mix 2 produk gitu 😅Basenya @joylabbeauty skintone moisture tint sama @luxcrime_id blur & cover TWC. Perona seperti biasa @milanicosmetics baked blush luminoso. No highlighter udah beberapa bulan, dulu sih bling bling banget wajib 🌟
+ View more details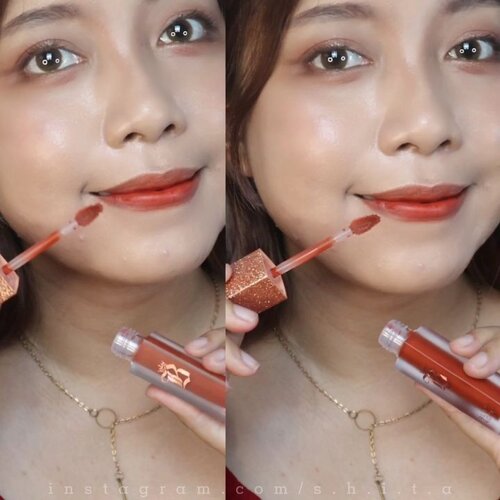 𝐁𝐥𝐚𝐜𝐤 𝐑𝐨𝐮𝐠𝐞𝒂𝒊𝒓 𝒇𝒊𝒕 𝒗𝒆𝒍𝒗𝒆𝒕 𝒕𝒊𝒏𝒕 𝒗𝒆𝒓.7 #𝑨37 #𝑪𝒉𝒊𝒍𝒊𝑲𝒊𝒏𝒈Siapa sih yang gak tau Black Rouge? Brand Korea ini aku cicipin pertama kali di tahun 2020 dan ada reviewnya juga di Youtube aku(promo dikit😝) dan ada di instafeed aku juga😍Nah yang aku coba ini adalah versi 7 nya mereka!Look at the packaging! Bling bling shining! Beda dari versi sebelumnya yang kotak juga tanpa bling bling. Kali ini ada hiasan glitter dibagian tutupnya.Scent! Baunya mirip permen karet dong! Dan texture nya moussy mudah diaplikasikan juga pigmented banget kalo kalian pake aplikatornya langsung😍Warna dari
#037
Chili King ini Red dengan ada hint orangenya sedikit seperti kalian lihat di video aku.Hasilnya velvet blurry dan gak begitu longlast karena makanpun juga hilang. Please! Jangan dipikirin, kalian bisa re-apply lagi kok biar cetar lagi🙂Kalo kalian tertarik cekiceki aja instagram mereka @blackrouge_idAtau langsung ke official shopeenya mereka (blackrouge_official.id) yang dikirim langsung dari Korea 🇰🇷Thankyou @blackrouge_id bisa cobain ini❤
#blackrouge
#beauty
#reviewblackrouge
#cravity
#lippiesht
#lipsoftheday
#lotd
#clozetters
#clozetteid
#beautyreviewer
#startwithSBN

+ View more details

loading ...
Back To Top