loading...
Search
729 RESULTS FOR BLOGGERSURABAYA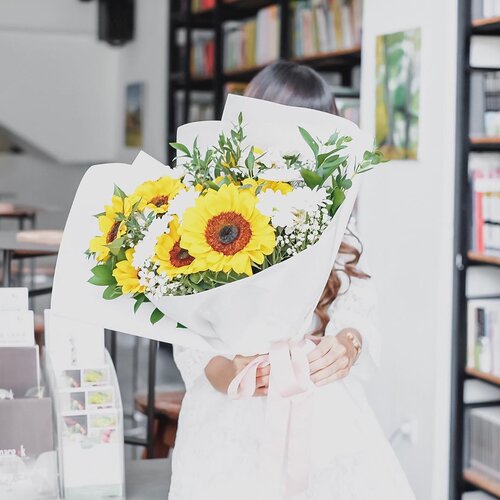 My road isn't easy,
My shoes isn't always pretty.
-
Maybe some people thinking :
"Woah, easy to going anywhere"
"Everyday is holiday"
"She have a lot of money"
"Easy to get what she want"
"Her life is happy and easy"
"Her boyfriend can give everything"
"Her parents is also spoiled her"
...and anything like that.
-
Well,
Anything that I got today,
it's just a result of something that I was struggle before.
-
If you struggle with your life today,
don't give up. A new life, has just begun.
Focus on your goal. Work hard. Be good with others. Don't forget to pray. Don't envy with others successful, give them applause. Always believe, one day you will feel what they feel 🍃
.
.
.
#clozetteid
#flowers
#flowerbouquet
#sunflower
🌻
#summer
#summervibes
#summerfun
#tephcollaboration
#bloggerlife
#bloggersurabaya
#bloggerjakarta
+ View more details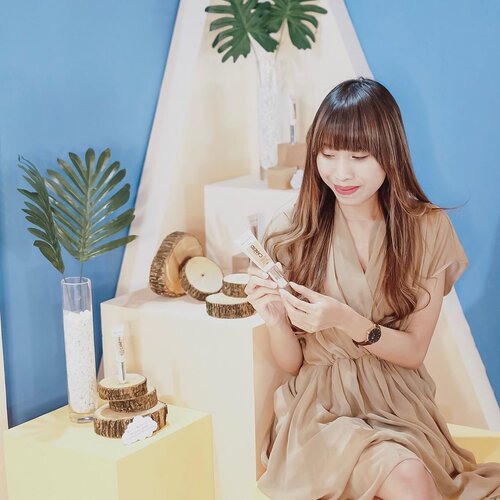 + View more details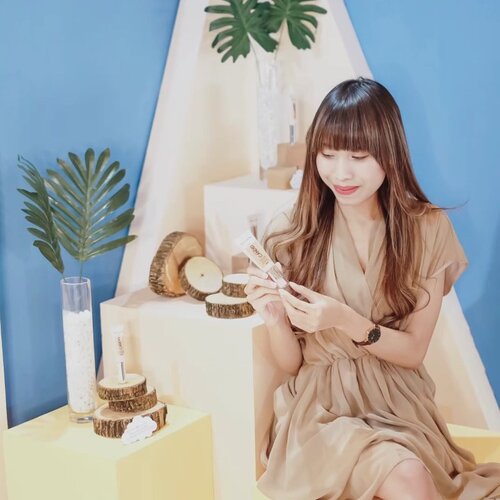 + View more details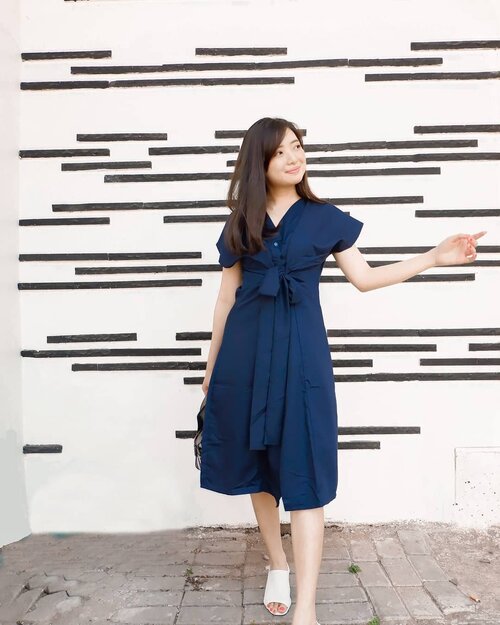 + View more details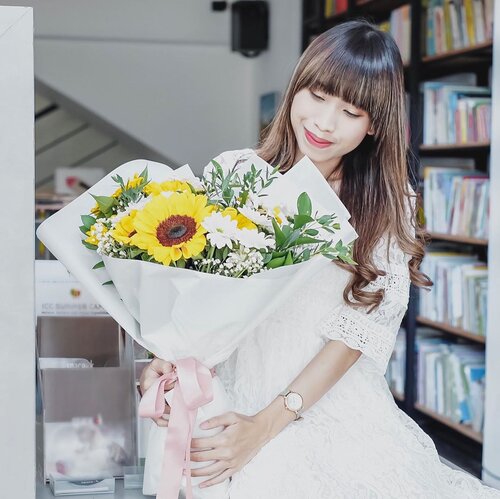 + View more details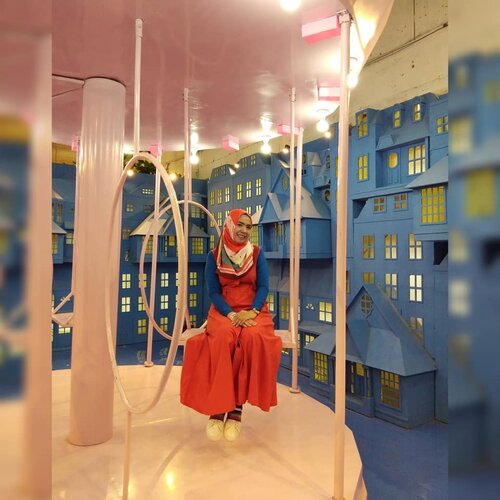 Cewek yang.. eh salah, mamak yang kalem... ..Jangan tertipu! Aslinya mah kayak di slide berikutnya ini, maklum.. Waktu kecil, nggak pernah masuk TK 😂😂😂..Waktu kecil, saya melewatkan masa TK alias tidak pernah masuk TK, langsung masuk SD. ..Jadi, saya jarang bisa main ayunan atau sejenisnya. ..Jadi jangan heran kalau sesumringah ini pas nemu ayunan ala komidi putar ala-ala ini, berasa bisa muter-muter di mainan sekolah TK hahaha.. ..Ternyataaaa.. Sekolah TK itu penting juga ya, setidaknya agar anak bisa main jungkat jungkit atau ayunan *eh 😂..Tapi ini zaman doloe sih, kalau sekarang mah, TK itu syarat masuk SD (cmiiw) ..Jadi setidaknya, semua anak pernah ngerasain main ayunan di sekolah hahaha. ..Siapa yang juga nggak pernah masuk TK dan langsung SD? ..Btw lagi, spot lucu yang bikin saya jadi berhalu-halu bagai ada di sekolah TK ini, adalah salah satu dari sekian spot foto lucu nan instagramable di @haluuworld Surabaya yang ada di @tunjungan_plaza 6 lantai 2...Ada banyak spot menarik yang lucu dan pastinya instagramable di sini. ..Di jamin, temans yang main ke sini, bakal bisa nyetock banyaaaakk banget foto lucu buat feed instagram 😁😁..So, buat temans yang belum pada ke sini, buruan deh cuss 😍😍...
#HaluuBanget
#Surabaluu
#HaluuSby
#HaluuWorld
...
#BloggerSurabaya
#BloggerIndonesia
#MomBlogger
#BloggerPerempuan
#ClozetteID
#instagramable.
www.reyneraea.com💕💕💕💕💕
+ View more details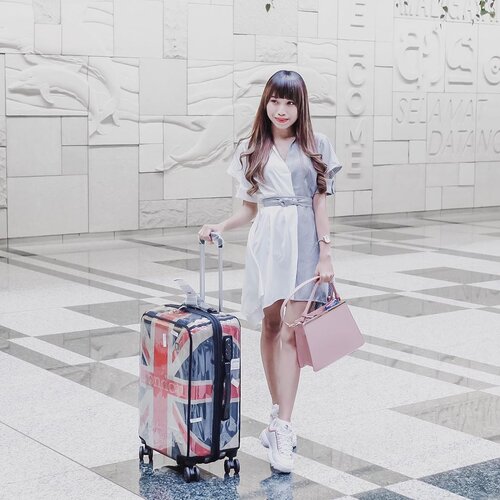 + View more details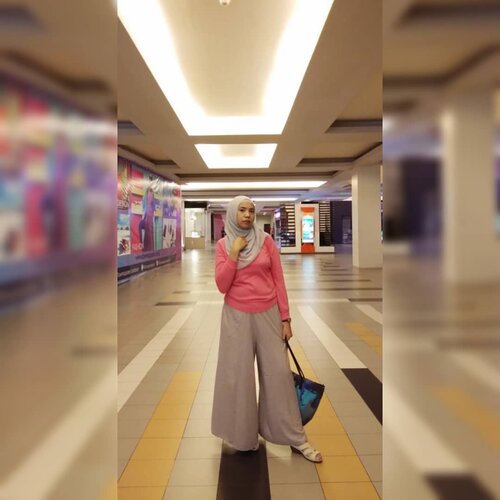 Mbak...Mbak... Cemberut ajah?? ...Karena ga mekapan ya? 😂😂😂😂..Btw, sejujurnya saya agak geli memanggil diri saya mbak Rey, karena takut dibilang sok Jowo ama teman-teman dan keluarga 😂..Btw jugaaa.. dulu kata temen-temen, saya serem banget kalau lagi diam, terkesan jutek. .Eh ternyata iya ya.. .Padahal aselihnya enggak. Saya mah orangnya nggak enakan. Lebih suka ngalah. Nggak pinter rebutan.. .Tapi kalau udah ngalah terus ditindas. Singa nya keluar 🤣🤣🤣🤣..Meski merasa diri introvert karena lebih nyaman sendiri daripada kumpul banyak orang. Tapi saya selalu (terlihat) periang kok. .Selalu jadi hebohmaker saat dulu masih ngekos, selalu jadi yang paling mau diminta temanin ke sana ke mari. .Tapiii.. .Karena selalu ceria, ketawa mulu. Suatu hari teman-teman kos shock, gara-gara saya ngamuk karena diadu domba. ..Begitulah.. ..Orang menilai saya jutek karena wajah saya. Tapi pas kenal, orang selalu menganggap saya baik banget. Eh ternyata bisa marah juga. .....Lalu kata paksu.. "yeeee.. Mami mah, tiada hari tanpa ngomel lalu maramara"🤣🤣🤣🤣..Udah aahh.. .Ini demi rapiin feed kok. Sekali aplud 2 kali berturut2 😂😂😂...
#ReyStory
#KataRey
#ReyneRaea
#BloggerSurabaya
#BloggerIndonesia
#MomBlogger
#AboutMe
#ClozetteID
...
www.reyneraea.com
+ View more details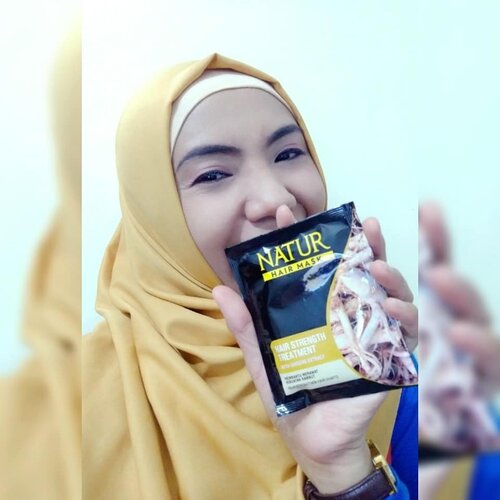 Beberapa waktu lalu, saya menghadiri acara Hair and Beauty Dating And Sharing Session, yang diadakan oleh Natur Hair Care @backtonatur bekerja sama dengan komunitas blogger Surabaya.
.
.
Dan dari acara tersebut, saya akhirnya mencoba Natur Hair Mask with extract gingseng ini.
.
.
Sebenarnya, dulu udah pernah nyobain produk Natur, tapi shamponya doang, dan masih bau jamu. .
.
Surprisingly, bertahun nggak cobain Natur, ternyata sekarang, Natur udah berinovasi baik dari segi wanginya, maupun jenisnya.
.
.
Salah satunya, Natur Hair Mask ini. .
.
Hadir dengan kemasan baru yang lebih besar, dan praktis.
Yang ternyataaaaa.. Setelah saya cobain... .
.
Aahh pokoknya, intip aja deh di postingan terbaru saya di blog
www.reyneraea.com
.
.
Klik link di bio
http://bit.ly/ReviewNaturHairMask
.
.
Ada yang sudah pernah cobain? .
.
#KuatDariAkar
#RambutTumbuhLebat
#PilihYangAlami
#AlamiLebihBaik
#NaturHairCare
#PerawatanRambut
#Praktis
#PerawatanMingguan
#ClozetteID
#Blogpost
#BloggerSurabaya
#BloggerIndonesia
#ReviewProduk
+ View more details

loading ...
Back To Top