loading...
Search
70 RESULTS FOR BLURRY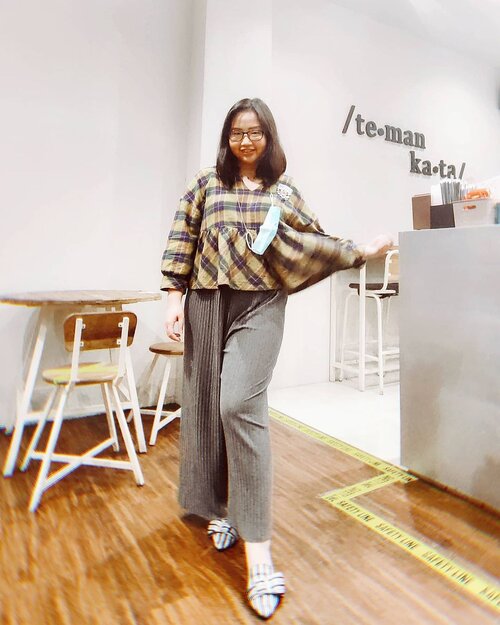 + View more details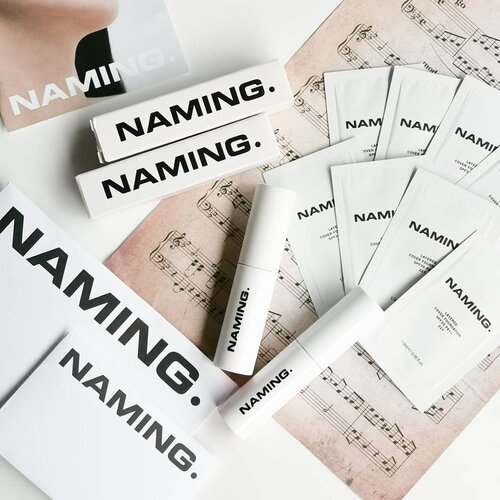 Mau ngumpulin orang-orang yang akhir tahun lalu berhasil checkout produk diatas hanya dengan bayar ongkir saja 😁. Sebenarnya meskipun cuma bayar ongkir tetep agak mahal kalo dikirim kerumahku, beruntung punya teman yang tinggal di Jakarta & mau dititipin, thanks to @gettoglowskin 😘 berkat dia aku cuma perlu bayar 12k.
Apa saja produk yang aku dapatkan seharga 12k?
10 sachet Naming Layered Cover Foundation 21Y & 23Y
1 Naming Blurry Fit Lip Tint - CR001 The Coral
1 Naming Dewy Glow Lip Tint - ORR01 Insane
Kebetulan aku sudah cobain semua produknya, and now I'd like to share my thoughts.
💋 Layered Cover Foundation
Shade tergelapnya 23Y masih terlalu terang dikulitku yang medium. Teksturnya cair, easy to blend (tergantung kondisi kulit, kalo kurang lembap agak susah di blend jadi agak keset). Memiliki medium to full coverage, lumayan bisa nutup bekas jerawat. Dewy finish, which is I love it, but unfortunately dia agak patchy di area dagu dan hidung. Ketika berkeringat bagian dahi agak luntur, jadi pas ngaca aneh banget warna wajahku jadi ombre 🤣.
💋 Blurry Fit Lip Tint - CR001 The Coral
Warnanya orange ngejreng dengan sedikit hints merah. Teksturnya agak kental, mudah diratakan dan coveragenya lumayan bagus untuk menutup warna bibirku yang gelap. Lightweight, hampir nggak kerasa kayak make lip product. Cukup tahan lama dan meskipun dipakai makan berat warnanya tetep ada, ninggal stain yang cantik dibibir.
💋 Dewy Glow Lip Tint - ORR01 Insane
Ini adalah lip tint dengan glossy finish. Warnanya orange muda yang hampir kekuningan. Nggak terlalu terlihat warnanya dipakai dibibirku yang gelap. Meskipun glossy tapi ini nyaman dipakai, nggak berat or berminyak dan lumayan melembapkan bibir. Aku coba swatch di tangan dia ninggal stain tipis, tapi dibibir Nggak terlihat sama sekali. And yes, ini nggak tahan lama, hanya aku pakai untuk minum and makan ringan it's completely disappear.
Kalian yang sudah cobain produk diatas what do you think?
@naming.global
#naming
#liptint
#foundation
#makeup
#lipstick
#beauty
#makeupcollection
#makeupreview
#beautycommunity
#makeupideas
#instagood
#kbeauty
#instabeauty
#clozetteID
#motd

+ View more details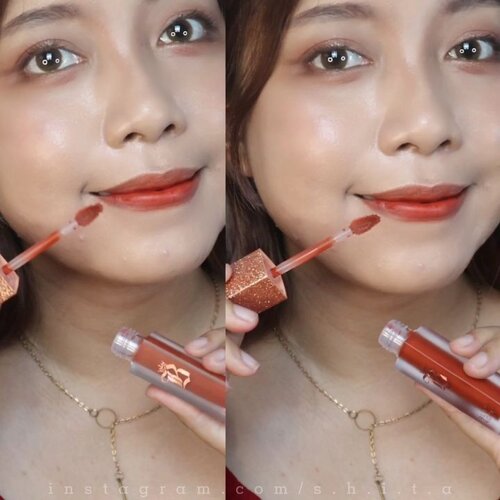 𝐁𝐥𝐚𝐜𝐤 𝐑𝐨𝐮𝐠𝐞𝒂𝒊𝒓 𝒇𝒊𝒕 𝒗𝒆𝒍𝒗𝒆𝒕 𝒕𝒊𝒏𝒕 𝒗𝒆𝒓.7 #𝑨37 #𝑪𝒉𝒊𝒍𝒊𝑲𝒊𝒏𝒈Siapa sih yang gak tau Black Rouge? Brand Korea ini aku cicipin pertama kali di tahun 2020 dan ada reviewnya juga di Youtube aku(promo dikit😝) dan ada di instafeed aku juga😍Nah yang aku coba ini adalah versi 7 nya mereka!Look at the packaging! Bling bling shining! Beda dari versi sebelumnya yang kotak juga tanpa bling bling. Kali ini ada hiasan glitter dibagian tutupnya.Scent! Baunya mirip permen karet dong! Dan texture nya moussy mudah diaplikasikan juga pigmented banget kalo kalian pake aplikatornya langsung😍Warna dari
#037
Chili King ini Red dengan ada hint orangenya sedikit seperti kalian lihat di video aku.Hasilnya velvet blurry dan gak begitu longlast karena makanpun juga hilang. Please! Jangan dipikirin, kalian bisa re-apply lagi kok biar cetar lagi🙂Kalo kalian tertarik cekiceki aja instagram mereka @blackrouge_idAtau langsung ke official shopeenya mereka (blackrouge_official.id) yang dikirim langsung dari Korea 🇰🇷Thankyou @blackrouge_id bisa cobain ini❤
#blackrouge
#beauty
#reviewblackrouge
#cravity
#lippiesht
#lipsoftheday
#lotd
#clozetters
#clozetteid
#beautyreviewer
#startwithSBN

+ View more details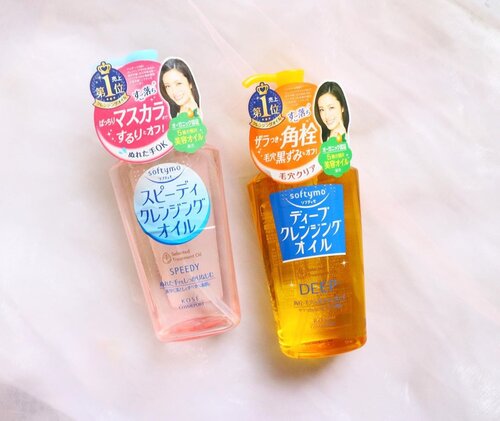 I discovered these affordable Kose Softymo Cleansing oil since four years ago, and because it was hard to find it in my country, I have to buy it in Japan for around 650¥. It's quite cheap compared to another brand tho. Price wise with good amount of product 👌🏻☘️ I've tried both Deep ( yellow) and Speedy (pink) version. The packaging is simple but cute because of the color of the bottle, pink and yellow. They comes in plastic bottle with pump, and it has another lock seal to prevent leak or another unfortunate things that might be happened.☘️ In my opinion, both Speedy and Deep don't have specific smells, odorless and colorless. They are capable of removing base makeup except waterproof eyeliner and mascara. They aren't powerful enough to erase them. When the oils get into eyes, it doesn't hurt but make my vision blurry. So, which one better. Speedy or Deep? 💦 A point of view based on dry skin person:☘️ Texture: Speedy slightly more liquidy compared to Deep. Both version has more liquid-texture-like but they're oil. ☘️ From my experience with Speedy and Deep, both work fine on my skin, it glides smoothy to remove the makeup, and when you mix it with lil bit of water, it would emulsified into milky texture. But I have to say, Deep feels lil bit dry on my skin, and I'm not really sure if it works on deep cleansing my skin since I don't see significant result. I prefer Speedy one, like the name. It can remove my skin faster, but it doesn't dry out my skin so much.
#kose
#kosesoftymo
#ellskincaregame
#skincareobsessed
#skincarebloggers
#idskincarecommunity
#clozetteid
#skincareproducts
+ View more details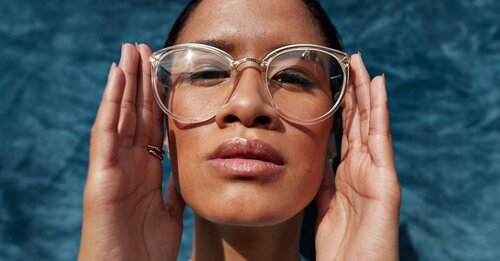 1 in 5 Brits believe their vision declined during lockdown.
Simak juga artikel menarik lainnya di Article Section pada Clozette App.

+ View more details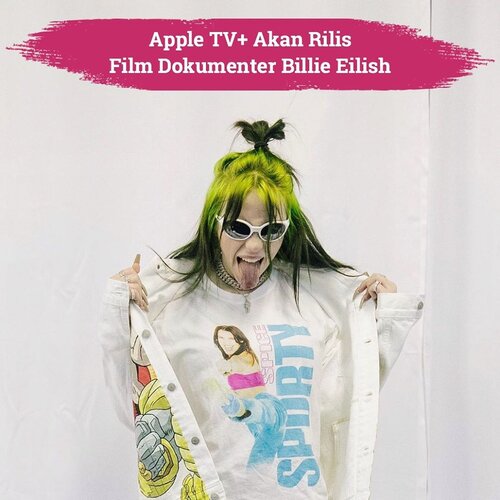 Billie Eilish is coming to the big screen!✨ Siapa yang tidak kenal Billie Eilish? Rasanya hampir semua orang mengetahui penyanyi berumur 18 tahun yang berhasil memborong 5 piala Grammy Awards tahun ini. Setelah malang melintang di industri musik, akhirnya Billie Eilish mempunyai film dokumenternya sendiri yang akan rilis di Apple TV+ dan bioskop-bioskop seluruh dunia.Film dokumenter berjudul "Billie Eilish: The World's a Little Blurry" ini bercerita tentang perjalanan Billie sejak pertama kali ia menciptakan single debutnya sampai sukses membawa pulang banyak penghargaan Grammy dalam satu malam. Tayang pada Februari 2021 mendatang, siapa yang nggak sabar untuk menyaksikan perjalanan penyanyi asal Los Angeles ini? Swipe left untuk lihat teaser filmnya!✨📷 @billieeilish
#ClozetteID
#BillieEilish

+ View more details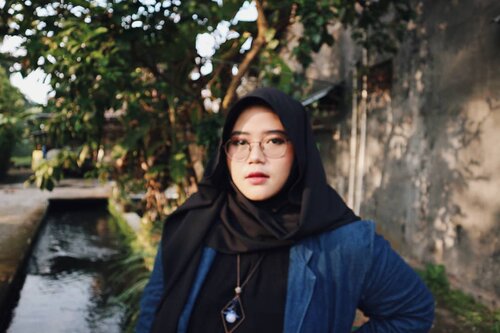 The future is still blurry, but it won't stop me from trying 😊
+ View more details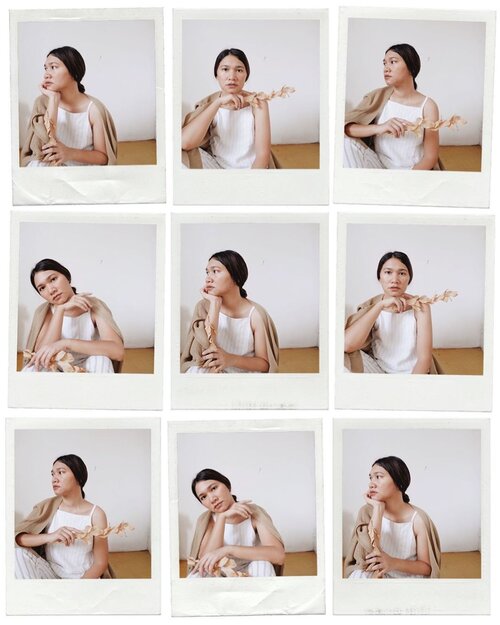 Life is an unstoppable surprises that you can't control.
-
You will feel you deserve thing, but ended up you are left out.
But then again, maybe today what you see is a blurry thing, hanging in the air.
-
But who knows about tomorrow?
You never know. The view will grow clearer when you ain't stop.
#CKwrites

+ View more details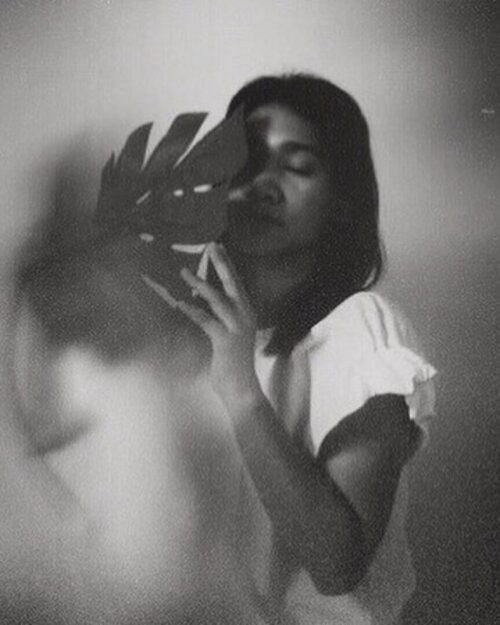 Sometimes life is blurryYou will see it thru,When it's time.-Udah berapa hari cranky banget sama keadaan
#dirumahaja.
Mungkin karena lagi PMS juga. Tapi emang udah bosen, lalu mencoba meresapi rasa. Sampai akhirnya rasa marah,bt,kesel dll ilang sendiri. Lalu bersyukur lagi.Inget, wajar sebagai manusia mengeluh,sedih,takut dan lainnya.Feel what you need to feel and move on. Yuk bisa yuk semangat lagi! (Ngajak diri sendiri sebenernya) 😅

+ View more details

loading ...
Back To Top