loading...
Search
693 RESULTS FOR BOOTS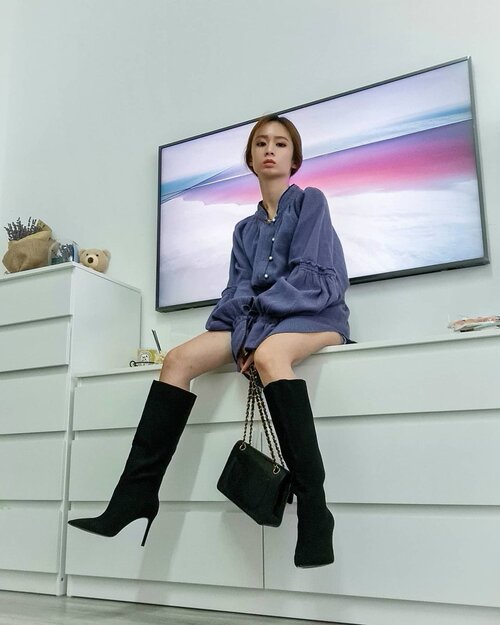 I HAVE 3 NEW BOOTS from @zaloraid
Check it out
Jangan sedih guys..
Pake aja kode aku
ZLRSILVIA to get extra discount 22%
+ Zalora Cashback 10%
Orrrrrr.... 15% Zalora Cashback for NEW USER
Aku dpt banyak barang2 gemes di Zalora. HEY... walau kita dirumah aja bukan berarti kita jadi tidak HIDUP kan... kita perlu tetap menggunakan outfit yang cantik jadinya kita semangat kerja. Let's go guys.. selalu ada cara untuk menaikan mood and meningkatkan usaha kerja kalian kan..
So, jadilah smart shopper. SILAKAN GUNAKAN KODE AKU SEBANYAK2NYA YA...
No limit!
Aku ga dapat persenan kok.. sumpah, jadi mau pake kode temen2 aku juga gpp. TAPI PASTIKAN KALIAN tetap memikirkan penampilan ya..
#zaloraid
#zalora
#beautybysilviamuryadi
#ootd
#ootdstyle
#ootdindokece
#clozetteid
#ootdindonesia
#stylefashion
#styleinspiration
#fashionstyle
#fashionblogger
#DirumahAja

+ View more details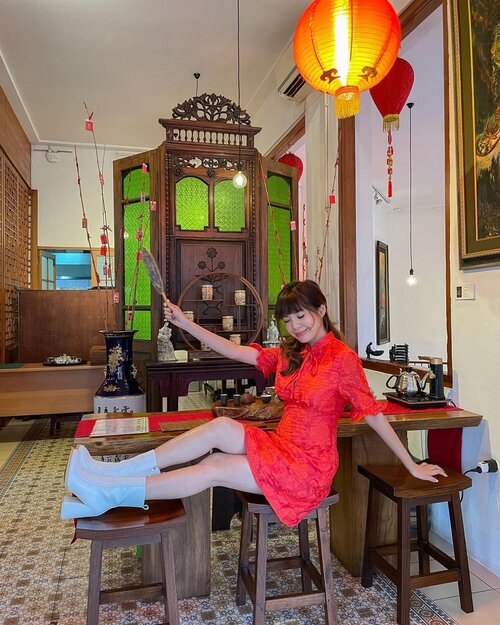 + View more details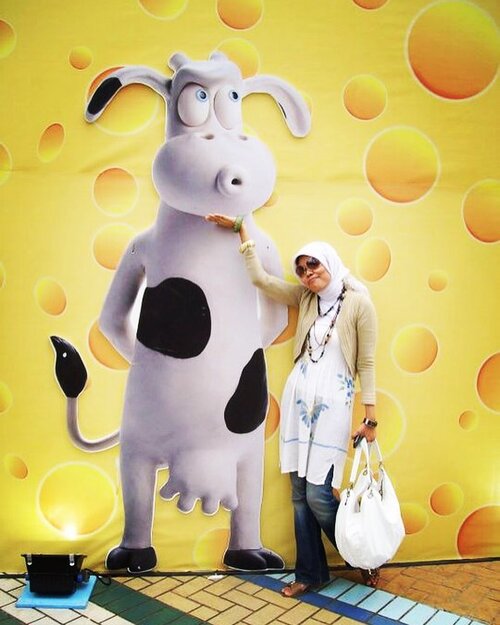 Selain musik, setiap era punya gaya fesyen tersendiri. Dari foto ini bisa menebak kapan diambilnya? Tentu dengan memerhatikan gaya pakaian yang dikenakan model 😁 bukan si 🐮 yah Saya sendiri, termasuk yang nggak anti fashun trend juga nggak maksain ikutan. Mostly, koleksi bajunya itu-itu aja. Tinggal dipadu dan padan atau bahasa kerennya mix n match, rumusan baku sejak mulai kenal majalah remaja. Dulu sih alasannya biar irit, kan repot kalau harus satu setel terus ya?! Makanya pakaian dengan model lepasan begini jadi kesukaan. Yang nggak pernah lekang oleh jaman: boot cut alias cutbray (tapi nggak ngebray-ngebrat amat). Model ini aman buat segala bentuk badan. Si petite akan terlihat lebih tinggi, yang jenjang makin kentara panjang 😁 Gimana dengan pemilik body big size? So far tetep bisa keliatan cakep kok, once I saw Queen Latifah wearing boot cut and still cute!Dare to wear?
#clozetteid
#ootd
#hotd
#hijabstyle
#fashun
#fashionate
#fashionableme
#throwback
#dandanSenin
#fashionhijab
#hijabstreetstyle

+ View more details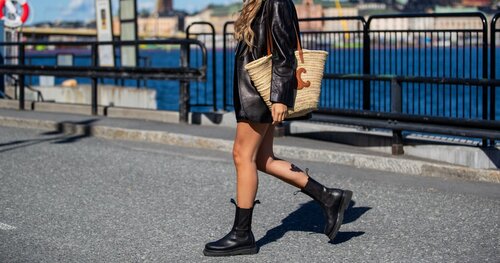 When we think of fashion staples, we think of boots. No matter what the temperature, they're the shoes we want to be wearing, and they come in so many...
Simak juga artikel menarik lainnya di Article Section pada Clozette App.
+ View more details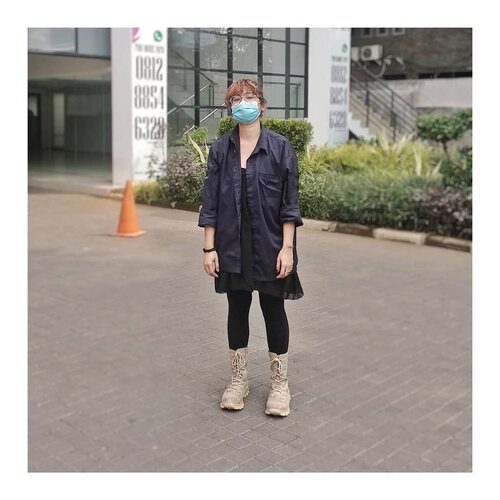 (Anggap aja) oversized boyfriend's shirt and boots.

Felt like a kid playing dolls borrowing dad's shirt.

+ View more details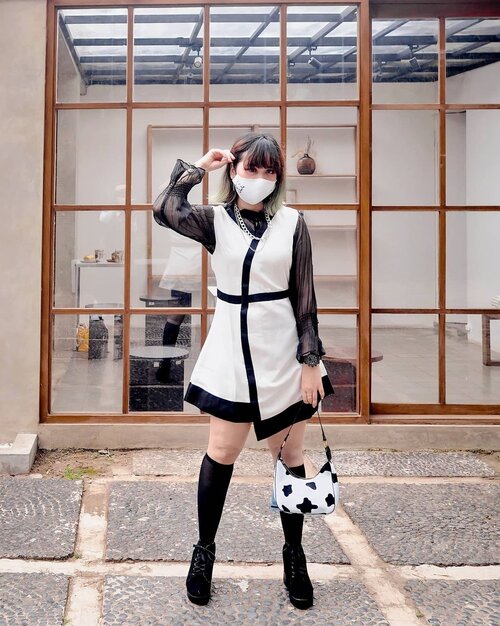 Chillin @ Japanese vibe's cafe, @kyocoffee.id
all photos taken by @travelgalau ☕
Cafe asik yang cuma tinggal ngesot dari rumahnya @travelgalau tapi dari rumahku sih enggak 😆😪
.
.
#stylingbyamandatydes
OOTD :
✧ sheer blouse by @pomelofashion
✧ kimono mini dress dari @princesshitta
@princesshitta.id temen SMP ku di Surabaya dulu yang sekarang udah jadi fashion designer, i'm real proud of her! 🖤👏
✧ Sapi shoulder bag 🐄 by @chikoisme2
✧ Y8N clothmask, merch by @ksyforina
✧ High socks with ankle boots
how do you spend your weekend? Stay healthy, Pals!!

+ View more details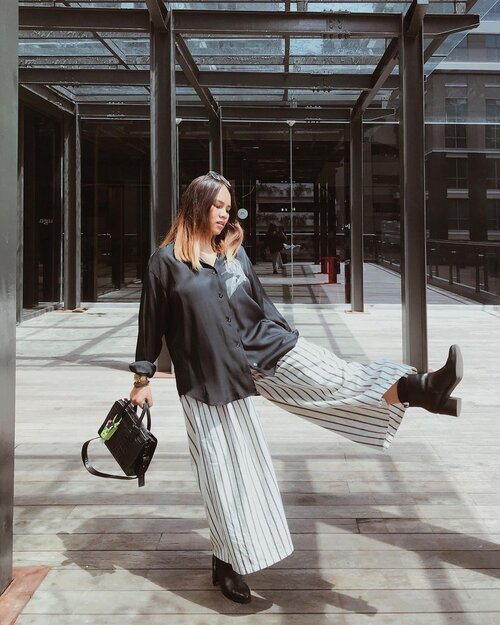 Sebulan lalu sebelum potong rambut pendek. Ini kayaknya perdana pergi meeting dan kerja di mall setelah sekian bulan
#dirumahaja
Well, setelah back to work tuh challenge terbesar aku adalah PAKE BAJU APA YAAAA?! Secara berat badan dan perut masih belum back to normal seperti sebelum hamil. Aku juga gak mau beli baju baru waktu itu. Ada beli tp ya secukupnya. Palingan 2 atau 3 pcs celana. Tapi kalau atasan sih untungnya aku banyak kemeja oversized.
Loose top, palazzo pants, black boots ini bisa jadi ide utk new mom yang mau back to work. Tetap nyaman utk kerja dan pumping! Jangan lupa bawa sanitizer, kalau aku pakai holder sanitizer untuk selalu gantung di tas supaya safe.
In my element color. Black and white that never goes wrong.
#ubbyxxstylediary
#ubbyxxthriftpicks
#ootdindonesia
#shoxsquad
#clozetteid
+ View more details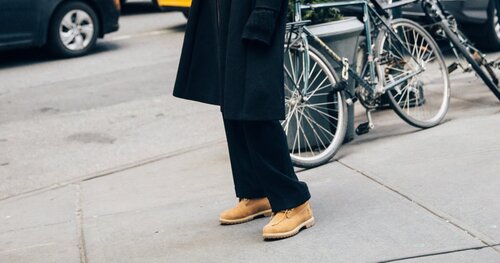 In real life, the phrase "winter is coming" can strike as much fear into our hearts as it does for any Game of Thrones fan. It sends us into a panic...
Simak juga artikel menarik lainnya di Article Section pada Clozette App.
+ View more details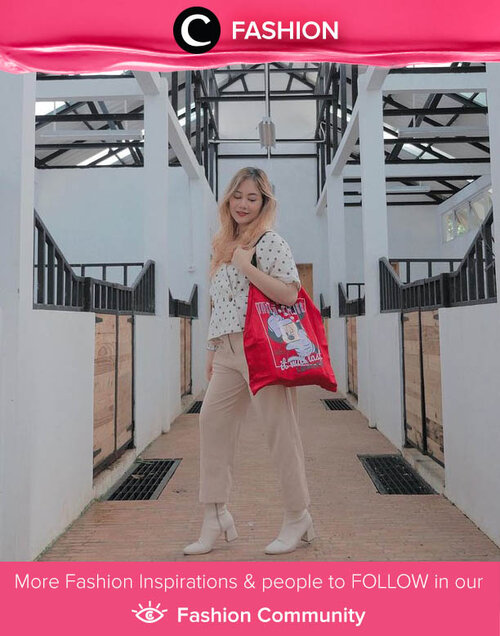 Clozette Ambassador @windana paired her casual look with white boots and a statement foldable bag. Simak Fashion Update ala clozetters lainnya hari ini di Fashion Community. Yuk, share outfit favorit kamu bersama Clozette.

+ View more details

loading ...
Back To Top