loading...
Search
131 RESULTS FOR BOUQUET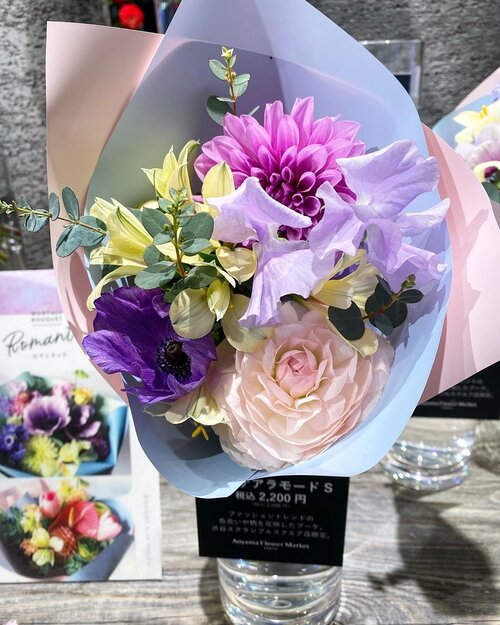 + View more details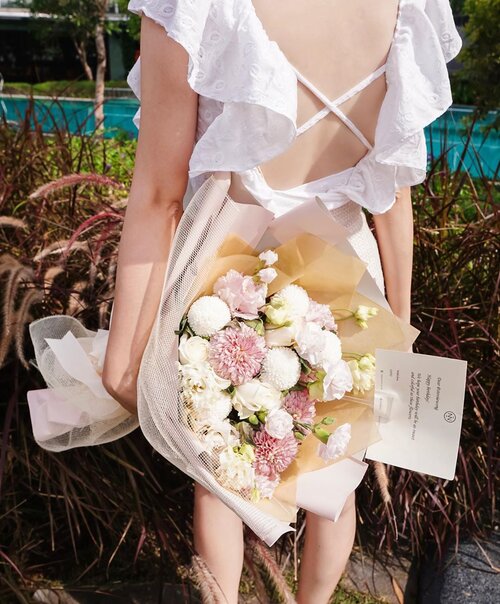 Focus on YOU! Let's live a positive and meaningful live for ourselves. Live your life, do your best and other people's path and decisions shouldn't be your concern. Be so busy bettering yourself instead of bittering on other's success or journey. It's isn't yours to begin with, remember everyone has their own demons. You either learn to tame it or it'll grow on you🎈🤍 .
.
.
-
Beautiful 💐 by @onnihouse.jkt !! Thanks for the sweet note too 🥰 // 📸 @priscaangelina .
.
.
.
.
.
.
#bouquet
#bouquetofflowers
#love
#happy
#qotd
#clozetteid
#exploretocreate
#fashionpeople
#style
#sonyforher

+ View more details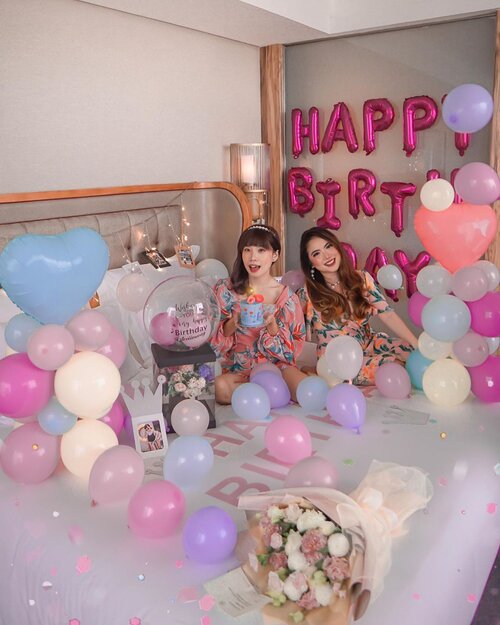 + View more details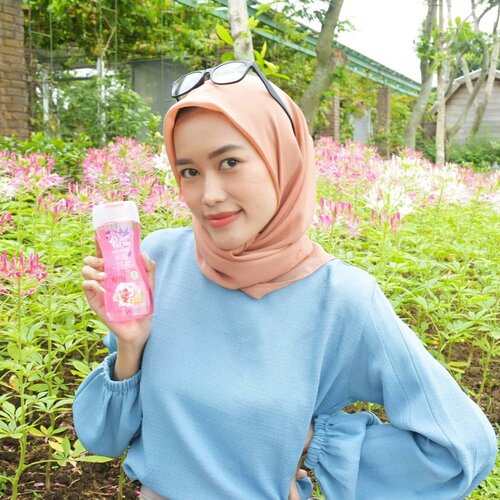 Mustika Putri Splash Cologne dari @mustikaputeriid punya 8 aroma keharuman, diantaranya: Rose, Orchid, Chamomile, Flower Bouquet, Chrysant, Lime Jasmine, White Lily & Rose Mango.Aku sendiri suka banget Putri Splash Cologne ini karena memang variannya yg banyak, jadi ngga ngebosenin klo mau ganti2. Aroma harumnya pun enak2, seperti varian Rose yg lagi aku pakai ini. Aroma harum bunganya lembut banget dan juga menenangkan. Selain itu cukup tahan lama untuk dipakai seharian dan paling penting harganya pun affordable 💖.
#puterisplashcologne
#giveawaysahabatputeri
#clozetteid

+ View more details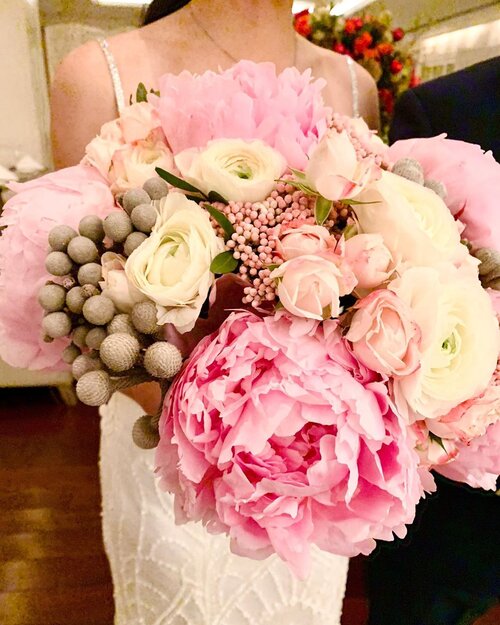 + View more details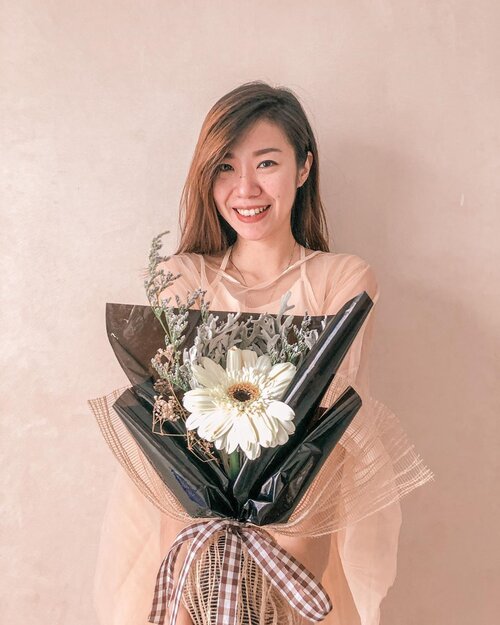 + View more details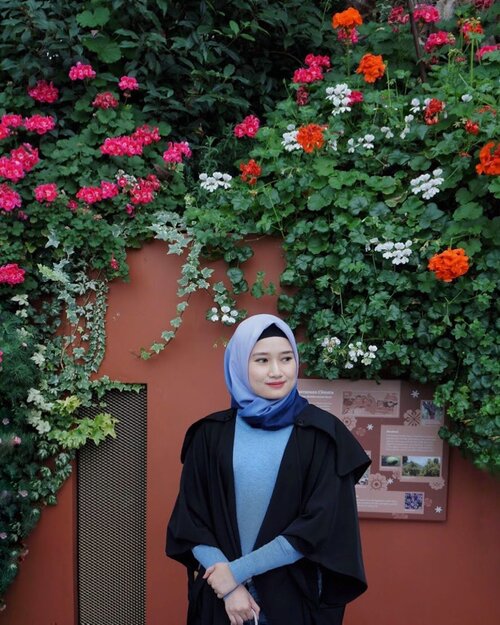 Who loves flowers? me! 🙋🏻‍♀️Bukankah semua wanita suka bunga ya? eh mereka benar-benar suka atau pura-pura aja?Tau ga sih ternyata penelitian yang menjawab pertanyaan di atas sudah dilakukan 😆 and the result was so interesting! Penelitian yang dilakukan pada 147 wanita di New Jersey menyebutkan bahwa 100% wanita bahagia jika diberi bouquet bunga dibandingkan dengan diberi sekeranjang buah/permen (hanya 90%) dan bingkisan fragrant candle (hanya 77%). Loh, tau bahagia darimana? itu lho, peneliti melihat Duchenne smile para partisipan.YANG LEBIH MENARIK,setelah diinterview kembali 3 hari kemudian, mereka yang diberi bunga memiliki emosi positif hingga 3 hari setelahnya.Kira2 kalo di Indonesia hasilnya gimana ya?
#clozetteid

+ View more details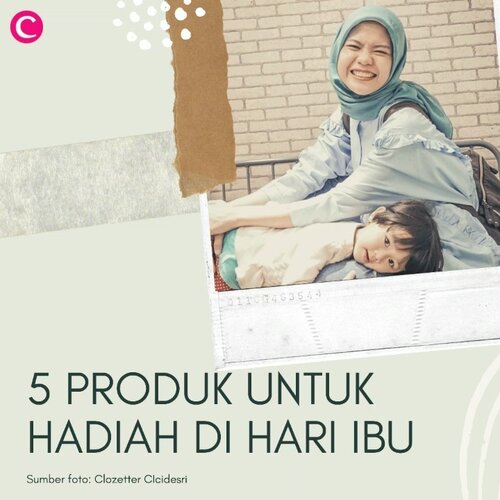 Selamat hari ibu!💞 sudah peluk ibu hari ini? Atau sudah memberikan tanda cinta untuk ibu pada hari spesial ini? Kalau masih bingung menentukan kado yang tepat, Clozette punya beberapa rekomendasi produk untuk hadiah di hari ibu. Yuk, simak videonya!.Salam dari Clozette untuk ibumu yaaa❤️
#ClozetteID
#ClozetteIDVideo.
📷 @sixscents.id @semayaclay @kemayuandco @magnolia_bouquet @dekorasi.kayu

+ View more details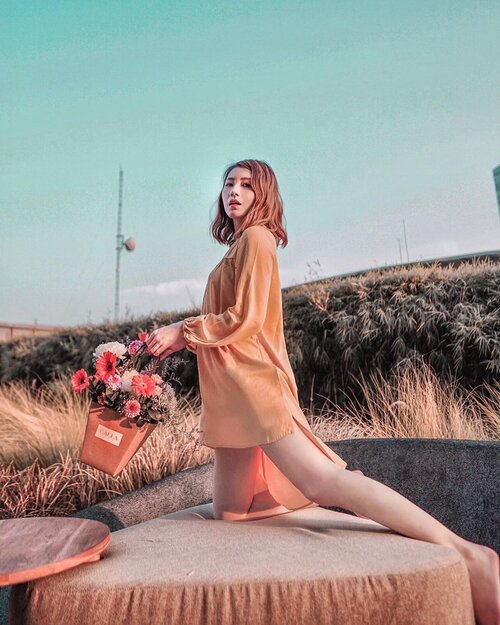 + View more details

loading ...
Back To Top