loading...
Search
506 RESULTS FOR BOY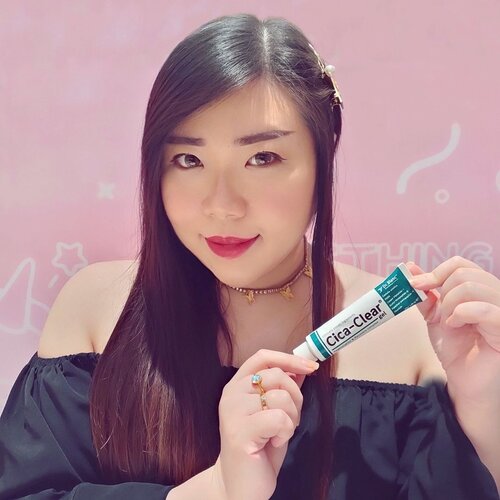 AMAZING PRODUCT ALERT!!!If you have acne (or other) scars, problem with redness, irritated skin, inflammed skin that needs to be soothed, swelling problem, maskne (to name a few), i have a product that you NEED to try!I've been loving this @dr.blanc_official Cica Clear Gel so much that i've diligently been using it (on both my face and spots on my leg!) everyday since i received it because boy, it does wonder to my skin!Like its name suggested it has a clear gel texture that is super cooling and soothing on the skin, gets absorbed real fast and leave no greasiness nor stickiness behind.I had white heads problems on my chin and it was worsened by mask wearing, they were very stubborn too (they keep on reappearing) and the only thing finally succeed in getting rid of them (plus the dark spots they leave behind) and preventing them form coming back is this Cica Clear Gel!Since it claims to help with scars too, i decided to test it on the spots (caused by ingrown hair that i poked out mercilessly 🤣) on my leg. The spots were dark and stubborn, no matter what i did they won't fade - but Cica Clear Gel managed to fade them visibly (you can see the progress on the 5th slide) and sooo it really works wonder and i am in love!I think you can also use it as a moisturizer (to prevent maskne) but i personally use it on my problematic areas, it can also be reapplied 3-4x a day as it is super light.It really is a wonderful product and i cannot recommend it enough!As usual, you can grab yours at my Charis Shop (Mgirl83) for a special price or type
https://bit.ly/CicaClearMindy83To
directly go to the product's page 😉
[email protected]
_official @charis_celeb @charis_indonesia
#drblanc
#cicacleargel
#soothingcream
#charisceleb
#charis
#hicharis
#reviewwithMindy
#beautefemmecommunity
#koreancosmetics
#clozetteid
#sbybeautyblogger
#koreanskincare
+ View more details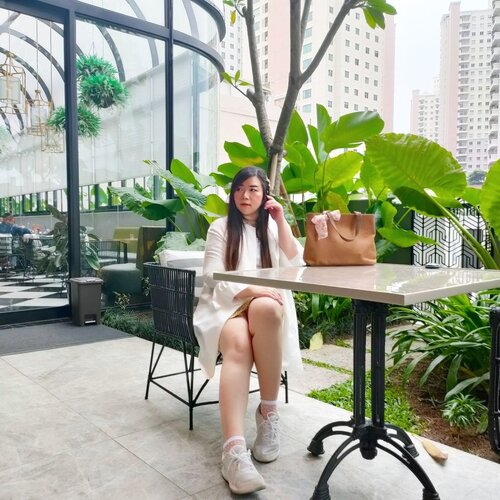 Got some questions about my bag in previous photo, it's my mom's (she gave me a lot of her old bags, all them are branded but not all of them are in good condition 😂. But she actually store them well already i guess she just used them not-so-gently 😂) and when i saw the design i thought it was a Bonia (which is probably her fave brand and the one i always associated her with as she has a LOT of Bonia bags, but apparently she used a lot more variety of brands wheb she was younger) but recently when i checked inside... It's Vintage Balenciaga wth 😳😳😳.
Now i feel bad for storing it the way i did (i shove everything together, all my branded bags with my pasar malam/shopee bags 🤣 that's why i feel like there is no point in buying super expensive bags anymore because i seem to care as much for the branded ones as the super cheap ones - which is not very much 🤣🤣🤣) and i think i should bring it for repaid because boy, she had it rought. Melting leather works, ballpoint stains all over the fabric..
Anyway, swipe to see my partner in crimes who helped took all these nice pics!
PS : 📍@tobysestateid Pakuwon Mall (which is very hard to find lol, but totally worth the hassle) as i still got questions about the location although i tagged them in my pics 😐.
#ootd
#ootdid
#clozetteid
#sbybeautyblogger
#BeauteFemmeCommunity
#notasize0
#personalstyle
#surabaya
#effyourbeautystandards
+ View more details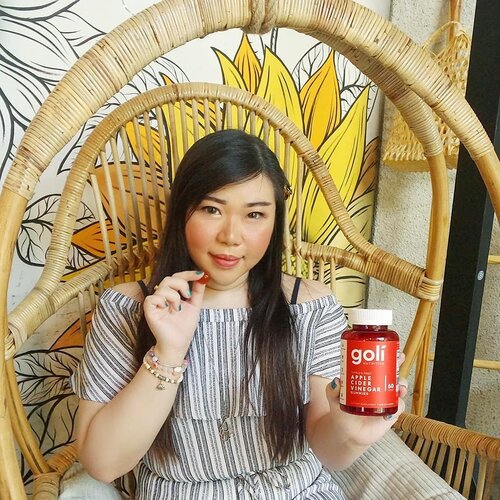 All the goodness and benefits of apple vinegar in a yummy gummy form!
I've been taking @goligummy for almost a month now and boy, do i love it! It tastes so yummy like a regular sweet and sour gummy yet it's so good for our bodies! I definitely feel its benefits like supporting healthy digestion, reducing appetite, boosting my immune system and also improves my energy.
While it has all the benefits of traditional apple cider vinegar (lowers blood sugar level, weight management and supports heart health in addition to the ones i already mentioned) Goli Gummy has added benefits like infused with superfoods (pomegranate, beetroot), enriched with vitamins (B9, B12). Btw it is safe for tooth enamel too!
Goly Gummy is made with select organic ingredients, certified Vegan and Kosher, gluten free and gelatin-free, making it suitable for everybody!
Also, with every purchase you provided a child in need with a 6 month dose of vitamins as they are a partner of Vitamin Angels. You know i stand behind brands with good causes!
I love it highly recommend you all to try Goli Gummy as well!
#golipartner
#acvgummies
#applecider
#golinutrition
#reviewwithmindy
#clozetteid
#BeauteFemmeCommunity
#SbyBeautyBlogger
#beautynesiamember
#socobeautynetwork
#startwithSBN
#kesehatan
#foodsupplement
#health
+ View more details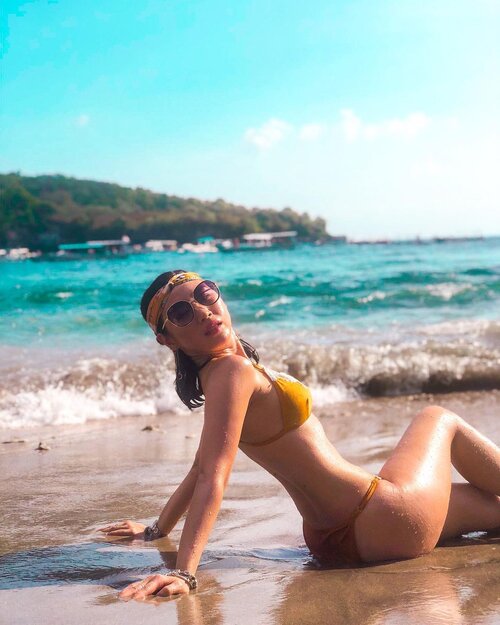 + View more details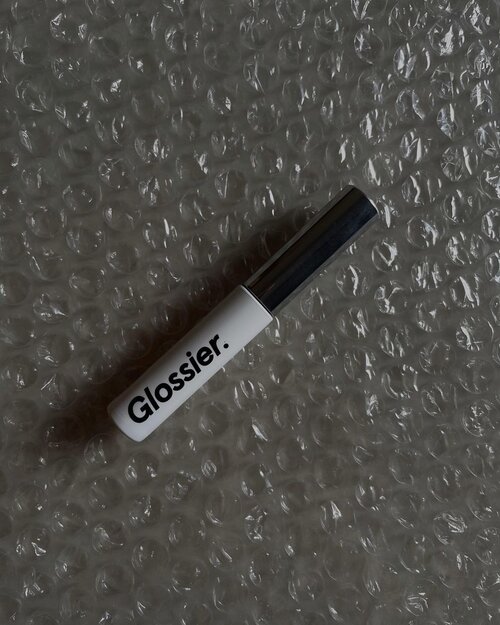 Siapa yang ngalisnya kaya gw juga?Dari dulu sebenernya enggak gitu suka makeup alis, entah kenapa pas Kartinian jaman TK kayanya trauma. Karena alis gw menentukan whole look face gw gitu. Terus pas belajar-belajar makeup mulai kan belajar bikin alis, framing segala macem. Tetep gw ternyata gak gitu comfort dengan: waktu yang dibutuhkan dan effort yang dikeluarkan 🤣 Oiya pas nikah aja request enggak mau kereng-kereng banget, tapi ya yaudah lah pasrag aja 😋Makanya kalau nanya tutorial alis, jawaban gw begini aja. Gak akan rekomendasiin pensil alis karena sekarang gw udah gak punya. Selalu repurchasenya Brow Cara aja. Nah si @glossier Boy Brow ini gak jauh beda sama local brand yang udah gw repurchase 2x ternyata. Cuma ilangin penasaran aja sih sama produk luar, produk kita ternyata enggak kalah bagus 💯-
#clozetteid
#glossierboybrow

+ View more details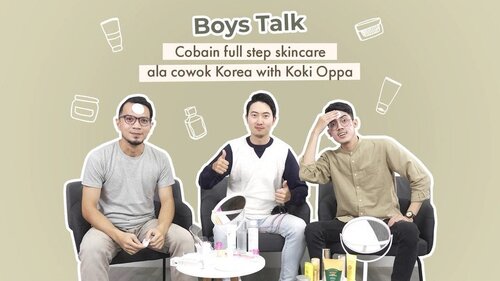 "Skincare itu ibarat sikat gigi, sulit untuk dilakukan, tapi penting untuk kesehatan kulit". - Koki OppaHayo siapa yang kemarin nonton IG live bareng @thejakartabatik ? Kali ini @polapuliaja dan @dimasalhafidh yang ditantang untuk cobain full step skincare routine ala cowok Korea dan dipandu langsung sama Koki Oppa! Gimana pendapat mereka berdua? Cus nonton videonya, yuk!
http://bit.ly/BoysTalkSkincare
(link di bio).Psst, jangan lupa cek giveaway-nya juga ya karena ada produk-produk @bioderma_indonesia senilai total Rp500.000 untuk 5 orang pemenang!- Bioderma Atoderm Creme 200 ml- Bioderma Atoderm Intensive Gel Moussant 200 ml.
#ClozetteID
#CIDYouTube
#Giveaway
#skincarekorea
#skincareformen
#boystalk

+ View more details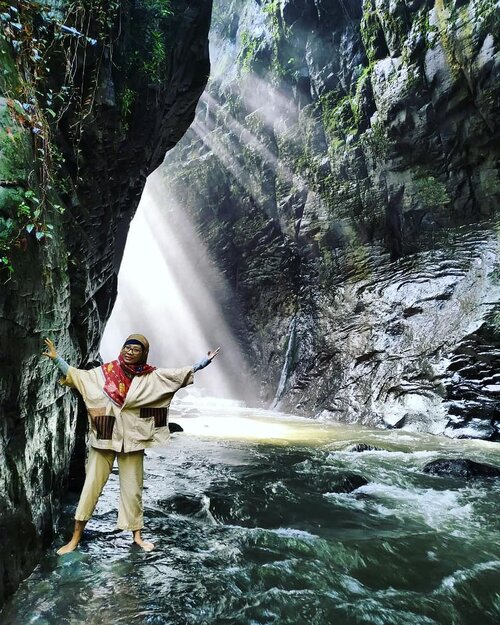 Masya Allah ✨🥰Belum turun ke bawah air, daku merasa ada sensasi lain di diri ✨🥰 Bukan sekedar terlepas kerinduan akan alam ciptaan-Nya...💦 Bukan sekedar mendengar deru air alam yang mengaliri bumi-Nya...🌤️ Sinar matahari menyorong masuk ke lorong terapit bebatuan alam...huhuhu seperti jalan bidadari dari langit ke 7..."Tunggu ya, airnya deras ,pasang dan licin karena semalam hujan. Harus menggunakan jembatan bambu..." Ryan memohon pengertian.Aku hanya mengangguk dgn mata berbinar memandang cahaya yang masuk...Kami akan kesana! ✨😍Tertatih antusias aku menuju cahaya setelah meniti jembatan bambu ✨🥰 Sayangnya gak di-video'in, pdhl pengen jg punya dokumentasi saat tertatih berjuang utk menjejakkan kaki di bumi keindahan-Nya...Kalau cuma sekedar mendapatkan foto indah ala instagram mah semua org bisa dgn cara "curang" di edit atau pakai preset tinggal klik !Toch jika daku traveling, justru bukan sekedar foto kenangan yg daku incar. Sensasi experience harus di dapatkan, terutama rasa semakin mencintai penciptanya 💚💞Kembali ke atas, agak terengah aku mendaki ratusan anak tangga..."Baguuuus....worth it deh ngatur nafas mendaki anak tangga dan melawan arus air." Saat melepaskan letih mengatur nafas agar stabil lg, Ryan memamerkan fotonya,"Aku dapat pelangi!"Aku : "Hah??? Aku mau...mauuu...ini kamu edit ah!"Ryan : "Nggak...tp lbh masuk lg di bawah. Tadi keburu balik sih..."Diantara kami nggak ada yg bawa SLR sih 😁😅Sesuai request Ryan (mantan cover boy & bintang iklan yg di trip ini justru motret2in daku 😅) mengirimkan fotonya yg ada pelanginya, dan kuposting ini 😍📍Air Terjun Pelangi 💧Curug IbunKelurahan SukadanaKecamatan ArgapuraKabupaten MajalengkaJawa Barat 45462📅 : Selasa, 23 Maret 2021
#balqis57travel
#traveler
#hijabtravellerstory
#natural
#waterfall
#wanderlust
#travelbloggerindonesia
#jawabarat
#clozetteid
+ View more details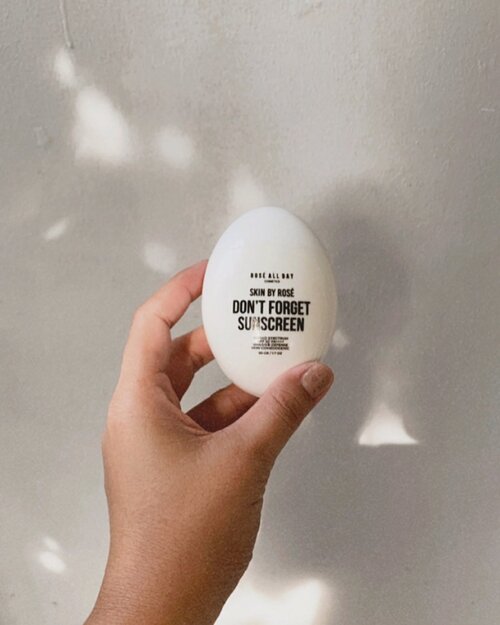 Perlukah sunscreen saat hujan dan mendung?Yes, berdasarkan penelitian, perlu kalau kita mau keluar rumah / outdoor. Karena awan mendung tidak menghalangi sinar UVA & UVB yang berbahaya untuk masuk kedalam kulit kita. Awan hanya dapat memfilter kurang dari 25% sinar UV berbahaya yang langsung dapat merusak kulit.-Don't forget your sunscreen girls! Or boys. Intinya tetap penting ya 👌🏻Anyway, apa sih skincare fave kalian? Share dong 👇🏻__source: skincancer.org
#CelliSkinsayries
#ClozetteID

+ View more details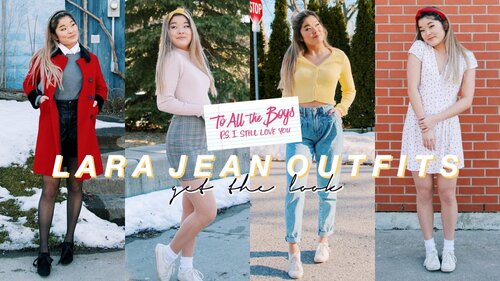 DRESSING LIKE LARA JEAN: Get The Look | to all the boys ps. i still love you - YouTube

+ View more details

loading ...
Back To Top