loading...
Search
510 RESULTS FOR BOY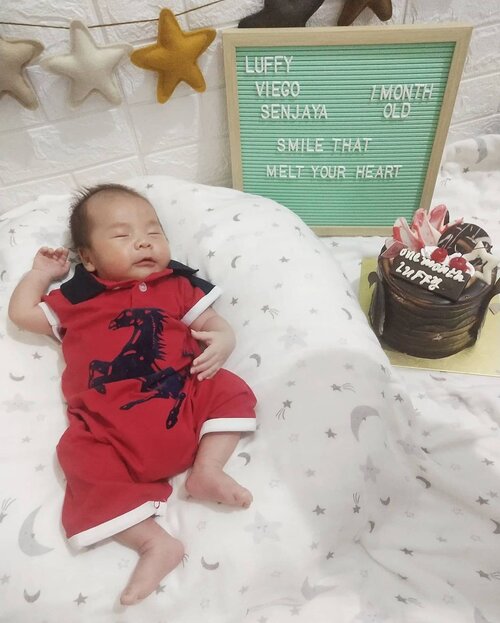 #Repost
from Clozetter @carolinekosasi.
Our baby boy is ONE month old today 🎉! Hard to believe how fast time flies.
Luffy like sleeping, milk, snuggling with mommy and play time with dadda 💕.
We love you so much.. Keep healthy my little boy 😘.
Onty uncle follow ya IG nya baby @luffy_viego 🥰.

+ View more details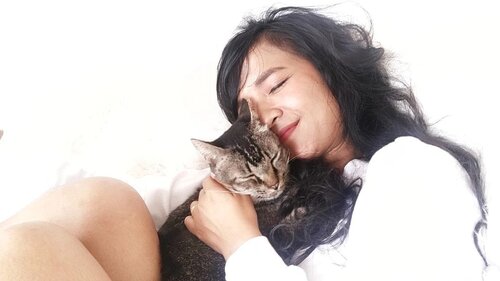 ✅weekend di Rumah Aja✅
Mendengar kabar PPKM diperpanjang, mudah-mudahan semuanya kuat ya, teman2 🤗
Sejak vaksin pertama akhir bulan lalu, memang sudah diingatkan teman-teman untuk jangan kemana-mana dulu karena imun pasti Naik turun Karena reaksi vaksin, Dan iya .. meski tingkat reaksi parahnya sudah Berlalu, tetep saja Masih gampang masuk angin, batuk pilek (selain Karena memang tiap pagi atau malam aku ya bersin2) ..
Yang kami khawatirkan di Rumah adalah Momon, kucing jantan kesayangan ini, Karena namanya pet ya .. pastinya gak mau dikurung di Rumah, meski dia tidak pernah dikandangkan. Ternyata Momon pun Paham .. dia Hanya keluar rumah untuk poop Dan pee pagi Dan malam, menemani kami berjemur rutin, atau ke Black House .. as smart as that lah, sama sekali gak jalan-jalan atau Dolan jauh ..
Gak kebayang kalo dia dielus atau digendong orang asing di situasi seperti sekarang .. 😳 meski hero paxel Dan kurir lain suka gemes tapi Momon sepertinya Paham kalau biasanya dia suka nungguin di jendela Dan diem kalo dielus2, sekarang dia nungguin di sofa .. Dan Hanya dadah2 dari jauh 🥰 good boy!
Hari ini sehabis Mandi, dia nemenin aku produktif. Nungguin foto Dan nemenin tidur siang saat Aku mendadak keliyengan tadi 🙈 abis kerokan Dan keringetan, udah Bisa nggaya lagi 💃
Jaga kesehatan ya, teman-temanku .. Untuk saat ini, Kita betul-betul tidak Bisa egois, Karena kelalaian kecil Bisa berakibat fatal untuk orang Tersayang..
Masker dobel!
Jaga Jarak!
Cuci tangan!
Mengurangi Mobilitas!
Menghindari kerumunan!
Sudah tidak Bisa ditawar lagi 🧐
Aku Masih beruntung sekarang aku Bisa bekerja dari Rumah, meski dari April 2020 - Mei 2021 merasakan jobless Dan harus mulai dari nol, Karena pandemi aku memilih pulang ke Jogja Dan tidak ambil kerjaan luar Kota lagi. Keinginan kuat untuk di Rumah Aja dijawab semesta dengan sangat baik. Alhamdulillaah..
Semangat semuanyaaaaa 🤗 Ayo! Kita bisa berjuang bersama!!!
#clozetteid
#dirumahaja
#wekeendchill

+ View more details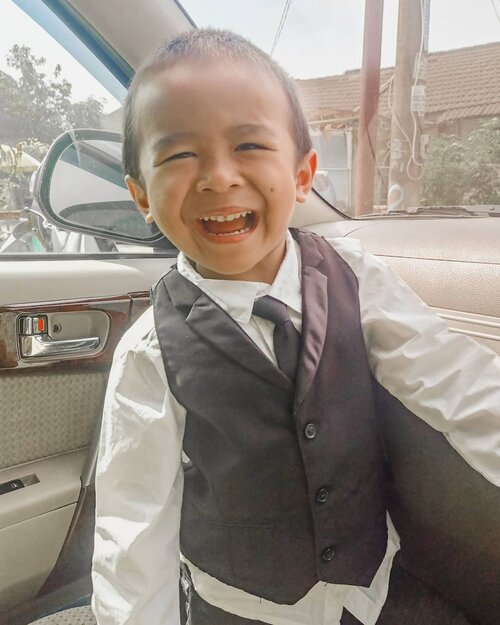 Satrio, yang sebentar lagi jadi big brother ❤️ I know things will definitely change. Waktu Ibu yang dulu berlimpah untukmu (dan kerjaan lol), harus dibagi dengan adik. But always know that my love for you will never be divided. 💕The days are indeed long but the years are short. Ga kerasa kan udah mau jadi kakak, nanti bulan Juli udah jadi anak TK, udah bisa mandiri, udah bisa baca ini itu. Perasaan dulu masih uget uget di kasur ga bisa tengkurep 😂😂 Remember, you are the one who are the first in my womb. You are the one that made me learn oh so many new things.You are the first one who made me feel wanted and special 24/7 even when I am not sure with myself. You are the one who made me a mom and experience this incredible motherhood journey. Stay happy and healthy, big brother. Semoga transisi kamu menjadi kakak dan transisi Ibu menjadi seorang Ibu dua anak berjalan mulus ya. Kita belajar lagi bareng-bareng. 💪💪 I LOVE YOU..--------.
#clozetteid
#clozettedaily
#family
#boy
#satriorpradana
#thepradanasfamily
#parents
#son
#toddler
#toddlerson
#birthday
#birthdayboy
#satrio50mo
#toddlerootd
#kidootd
#ootd
#babyboyootd
#boyootd
#kids
#child
#firstborn
#children
#kidsootd

+ View more details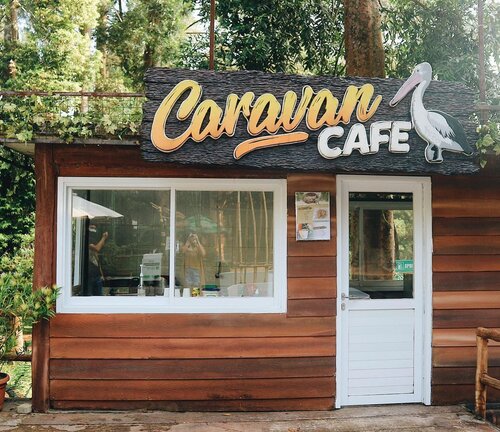 + View more details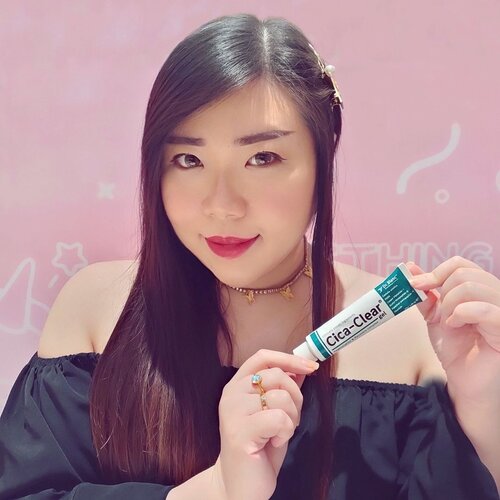 AMAZING PRODUCT ALERT!!!If you have acne (or other) scars, problem with redness, irritated skin, inflammed skin that needs to be soothed, swelling problem, maskne (to name a few), i have a product that you NEED to try!I've been loving this @dr.blanc_official Cica Clear Gel so much that i've diligently been using it (on both my face and spots on my leg!) everyday since i received it because boy, it does wonder to my skin!Like its name suggested it has a clear gel texture that is super cooling and soothing on the skin, gets absorbed real fast and leave no greasiness nor stickiness behind.I had white heads problems on my chin and it was worsened by mask wearing, they were very stubborn too (they keep on reappearing) and the only thing finally succeed in getting rid of them (plus the dark spots they leave behind) and preventing them form coming back is this Cica Clear Gel!Since it claims to help with scars too, i decided to test it on the spots (caused by ingrown hair that i poked out mercilessly 🤣) on my leg. The spots were dark and stubborn, no matter what i did they won't fade - but Cica Clear Gel managed to fade them visibly (you can see the progress on the 5th slide) and sooo it really works wonder and i am in love!I think you can also use it as a moisturizer (to prevent maskne) but i personally use it on my problematic areas, it can also be reapplied 3-4x a day as it is super light.It really is a wonderful product and i cannot recommend it enough!As usual, you can grab yours at my Charis Shop (Mgirl83) for a special price or type
https://bit.ly/CicaClearMindy83To
directly go to the product's page 😉
[email protected]
_official @charis_celeb @charis_indonesia
#drblanc
#cicacleargel
#soothingcream
#charisceleb
#charis
#hicharis
#reviewwithMindy
#beautefemmecommunity
#koreancosmetics
#clozetteid
#sbybeautyblogger
#koreanskincare
+ View more details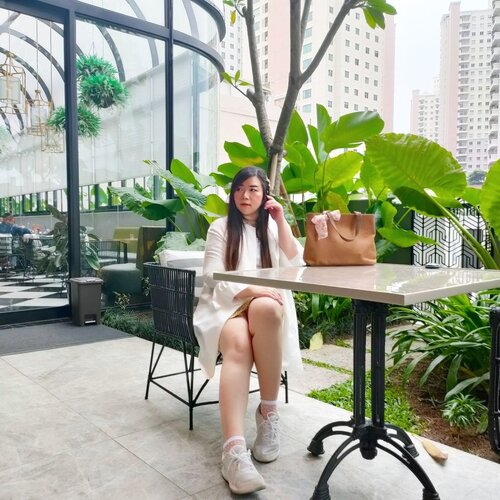 Got some questions about my bag in previous photo, it's my mom's (she gave me a lot of her old bags, all them are branded but not all of them are in good condition 😂. But she actually store them well already i guess she just used them not-so-gently 😂) and when i saw the design i thought it was a Bonia (which is probably her fave brand and the one i always associated her with as she has a LOT of Bonia bags, but apparently she used a lot more variety of brands wheb she was younger) but recently when i checked inside... It's Vintage Balenciaga wth 😳😳😳.
Now i feel bad for storing it the way i did (i shove everything together, all my branded bags with my pasar malam/shopee bags 🤣 that's why i feel like there is no point in buying super expensive bags anymore because i seem to care as much for the branded ones as the super cheap ones - which is not very much 🤣🤣🤣) and i think i should bring it for repaid because boy, she had it rought. Melting leather works, ballpoint stains all over the fabric..
Anyway, swipe to see my partner in crimes who helped took all these nice pics!
PS : 📍@tobysestateid Pakuwon Mall (which is very hard to find lol, but totally worth the hassle) as i still got questions about the location although i tagged them in my pics 😐.
#ootd
#ootdid
#clozetteid
#sbybeautyblogger
#BeauteFemmeCommunity
#notasize0
#personalstyle
#surabaya
#effyourbeautystandards
+ View more details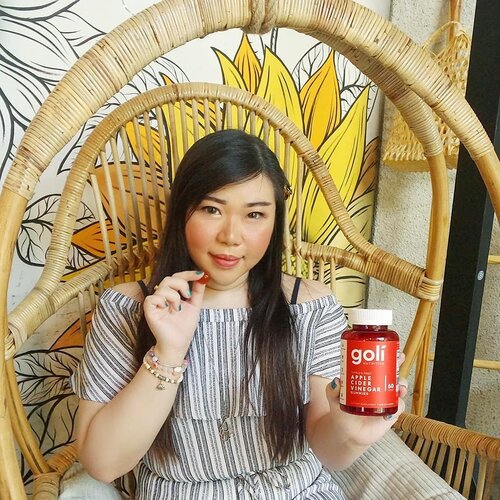 All the goodness and benefits of apple vinegar in a yummy gummy form!
I've been taking @goligummy for almost a month now and boy, do i love it! It tastes so yummy like a regular sweet and sour gummy yet it's so good for our bodies! I definitely feel its benefits like supporting healthy digestion, reducing appetite, boosting my immune system and also improves my energy.
While it has all the benefits of traditional apple cider vinegar (lowers blood sugar level, weight management and supports heart health in addition to the ones i already mentioned) Goli Gummy has added benefits like infused with superfoods (pomegranate, beetroot), enriched with vitamins (B9, B12). Btw it is safe for tooth enamel too!
Goly Gummy is made with select organic ingredients, certified Vegan and Kosher, gluten free and gelatin-free, making it suitable for everybody!
Also, with every purchase you provided a child in need with a 6 month dose of vitamins as they are a partner of Vitamin Angels. You know i stand behind brands with good causes!
I love it highly recommend you all to try Goli Gummy as well!
#golipartner
#acvgummies
#applecider
#golinutrition
#reviewwithmindy
#clozetteid
#BeauteFemmeCommunity
#SbyBeautyBlogger
#beautynesiamember
#socobeautynetwork
#startwithSBN
#kesehatan
#foodsupplement
#health
+ View more details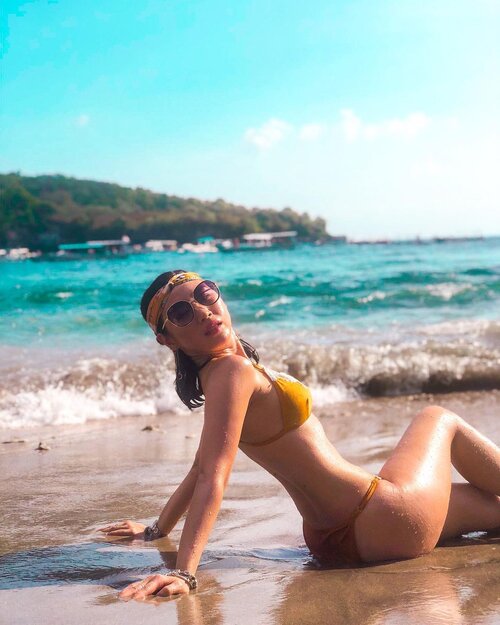 + View more details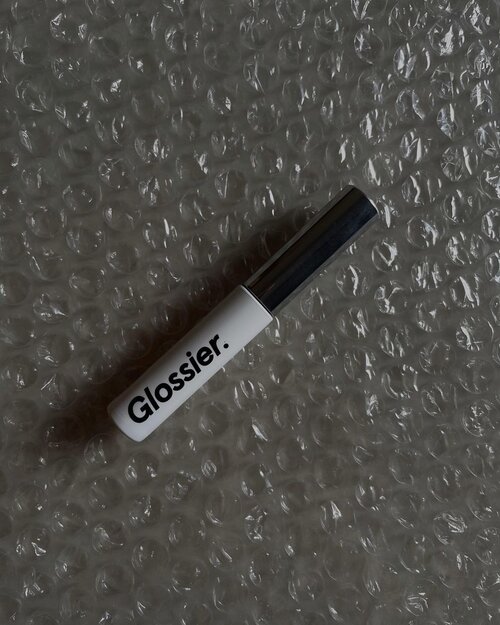 Siapa yang ngalisnya kaya gw juga?Dari dulu sebenernya enggak gitu suka makeup alis, entah kenapa pas Kartinian jaman TK kayanya trauma. Karena alis gw menentukan whole look face gw gitu. Terus pas belajar-belajar makeup mulai kan belajar bikin alis, framing segala macem. Tetep gw ternyata gak gitu comfort dengan: waktu yang dibutuhkan dan effort yang dikeluarkan 🤣 Oiya pas nikah aja request enggak mau kereng-kereng banget, tapi ya yaudah lah pasrag aja 😋Makanya kalau nanya tutorial alis, jawaban gw begini aja. Gak akan rekomendasiin pensil alis karena sekarang gw udah gak punya. Selalu repurchasenya Brow Cara aja. Nah si @glossier Boy Brow ini gak jauh beda sama local brand yang udah gw repurchase 2x ternyata. Cuma ilangin penasaran aja sih sama produk luar, produk kita ternyata enggak kalah bagus 💯-
#clozetteid
#glossierboybrow

+ View more details

loading ...
Back To Top