loading...
Search
10 RESULTS FOR BRAVURALONDON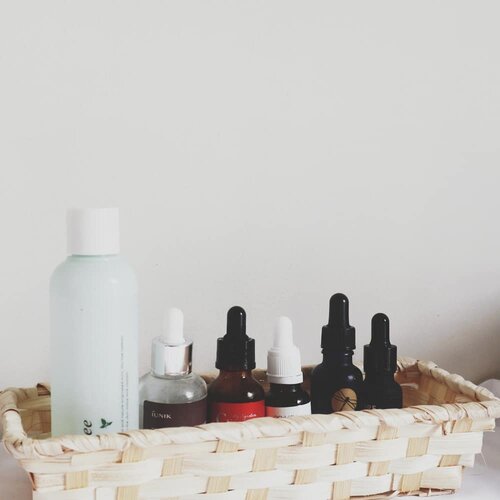 🌠One of my followers asking me about skincare routine and here it is! Let's discuss my usual in the morning and evening!
.
☀️ I don't have periodically strict schedule. I'll use different products everyday according to my liking. So I haven't have special routine. But there are some I love to use recently:.
.
🌠 @innisfreeofficial no-sebum toner, it has a botanical minty scent. It doesn't hydrate much but I think it is good for my dehydrated oily skin
.
☀️ @iunik_official beta glucan serum which I love so much more than
#klairs
rich moist soothing serum! It really hydrates my skin and because of the thin texture, I feel like it could "absorb" faster than @klairs.global
.
🌠 @tiam_global c source will be my fave vitamin C serum because it is an l-ascorbic acid! While it oxidizes faster if you don't wisely put in refrigerator or somewhere w/ cool temperature, but it is the best vitamin C according to several studies I've read so far
.
☀️ @elsheskin radiant serum, combines several vitamin C derivatives, gluthiatone, and also niacinamide to brighten your skin. It works like magic, seriously 😂
.
🌠 @bravuralondon n BHA 2%, doesn't make my skin purging at all. The best BHA I've tried! But if you have any recommendation cheaper, I'll buy your thought
.
☀️ @thebathbox pure squalane my holy grail! It is not a moisturizer or its substitute, but if I reluctant to put any skincare day or night, I'll just drop three dots to my face and voila, am done 😂
.
Did you spot one or two you like to try or add to your wishlist?
#innisfree
#iunik
#tiamcsource
#thebathbox
#elsheskin
#koreanskincareroutine
#koreaskincare
#skincarelokal
#skincarejourney
#skincareregime
#skinhealth
#veganskincare
#naturalskincare
#crueltyfreebeauty
#skincarebloggers
#igbeauty
#flatlaytoday
#clozetteid
+ View more details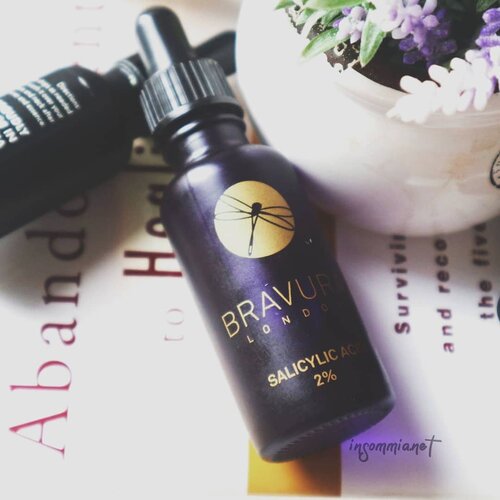 + View more details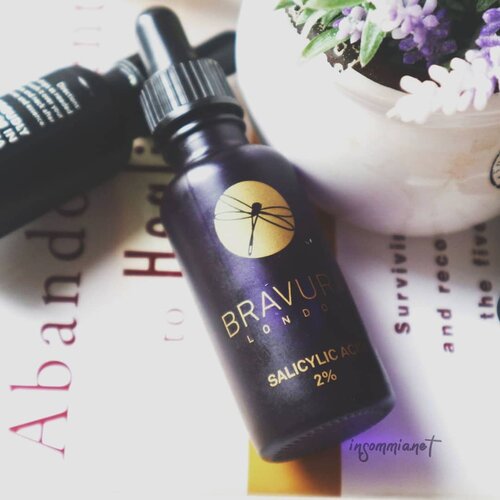 + View more details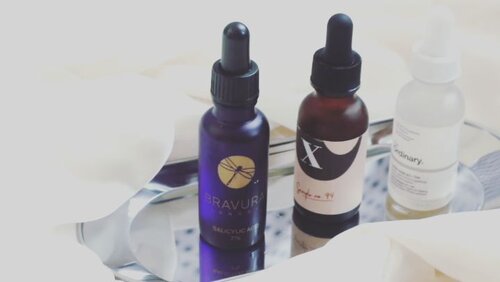 + View more details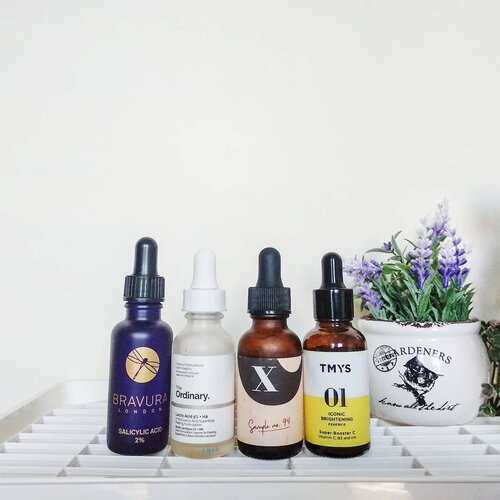 #happymonday
good people! This morning I want to share
#exfoliation
for
#skincareroutine
: ✨
#bravuralondon
Salicylic Acid 2% or a vegan friendly BHA! The texture is like oil, but can absorb fast. Range of pH is 3.✨
#theordinary
Lactic Acid 5% + HA is a mild AHA exfoliator, smells like a sour yogurt, but it is good enough for every day peeling! Range of pH is around 3.6 - 3.8 .✨
#fssprojectx
is @forskinsake 30 Days Project X newest serum! Contains 8% glycolic acid, 1% lactic acid and 1% mandelic acid; yes you guess it right. It is an AHA serum! Today is my 12th day since I've used this and so far I don't have any complain about irritation, just a little bit purging but that's fine! Range of pH is above 4.✨
#tmysthailand
Iconic Brightening Essence is a mild vitamin C serum, they use Magnesium Ascorbyl Phosphate 2% + HA 5%! Good news if you have sensitive skin, you can try this without having any problem! Range of pH is 6.My kind of exfoliate routine: Switching between AHA and BHA everyday, after that I'm using @tmysthailand vitamin C essence.Which one do you want me to review first? Share your thought, please!
#veganskincare
#crueltyfree
#healthyvegan
#vegan
#noanimaltesting
#skincarecommunity
#skincarejunkie
#clozetteid
+ View more details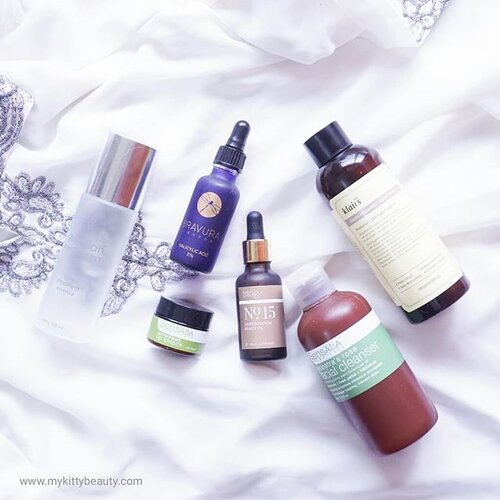 Night skincare menu 💃...🌱 @id.biore cleansing oil. (not in the picture). .🌱 @sensatia_botanicals cleopatra rose facial cleanser. .🌱 @bravuralondon salycilic acid. Yep. It is time to exfoliate 😌😌😌 . .🌱 @wardahbeauty white secret pure treatment essence. .🌱 @klairs.global supple preparatian facial toner .🌱 @trilogyproducts no 15. Finally I opened it 😍😍. .🌱 @sensatia_botanicals lemonhead lip smack. Replaced my all time fave nuxe reve de miel lip balm. Good news it is affordable 😉😉😉. ...
#mykittybeauty
#clozetteid
#skincareroutine
#nightroutine
#nightskincareroutine
#femaledaily
#abcommunity

+ View more details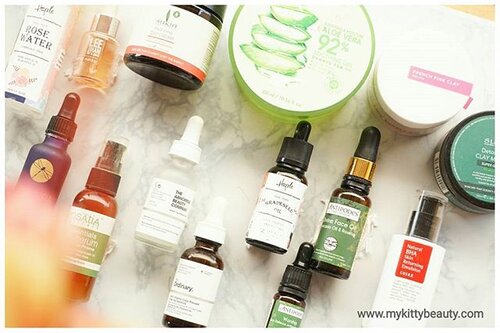 Niat hati mau uodate skincare routine. Tp tetiba sadar ada banyak banget produk yang belum pernah aku review sama sekali. .Padahal produk-produk ini rutin aku pakai beberapa bulan terakhir. Beberapa produk udah ada yang habis, udah ada yang aku repurchased, ada yang berhenti pakai di jalan, ada juga yang udah direncain dalam waktu dekat. ..Ada yang mau bantuin aku pilihin atau request produk mana yang sebaiknya direview duluan? ☺☺ ..☘️ Rose water from @haple.id .☘️ Propolis serum from @leegeehaam .☘️ Rosehip moisturizer from @sukinskincare .☘️ Aloe vera gel @naturerepublic.id .☘️ Pink clay mask @organicsupplyco .☘️ @sukinskincare clay mask .☘️ BHA emulsion from @cosrx .☘️ Divine oil and worship serum from @antipodesskincare .☘️ Rosehip oil & buffet serum from @deciem .☘️ Facial vit c serum from @sensatia_botanicals .☘️ salicylic acid from @bravuralondon ...
#mykittybeauty
#clozetteid

+ View more details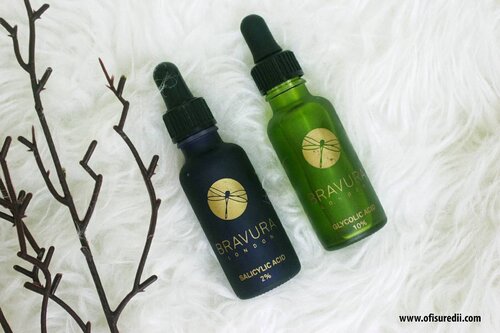 + View more details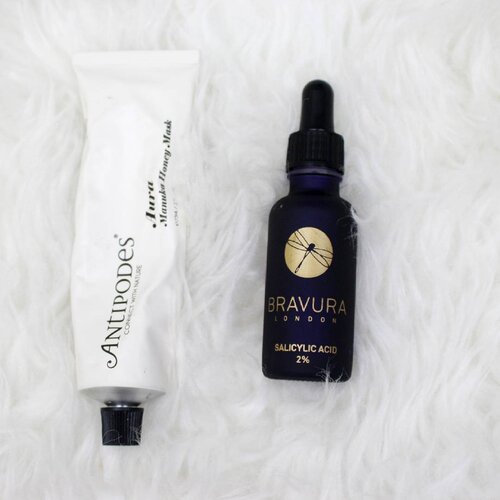 + View more details

loading ...
Back To Top