loading...
Search
516 RESULTS FOR BREAKFAST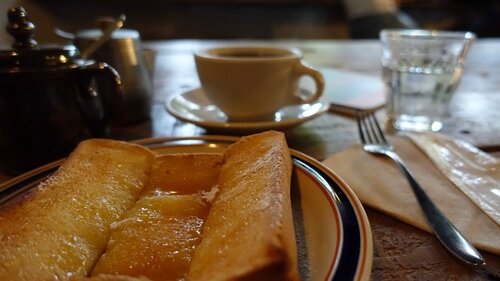 + View more details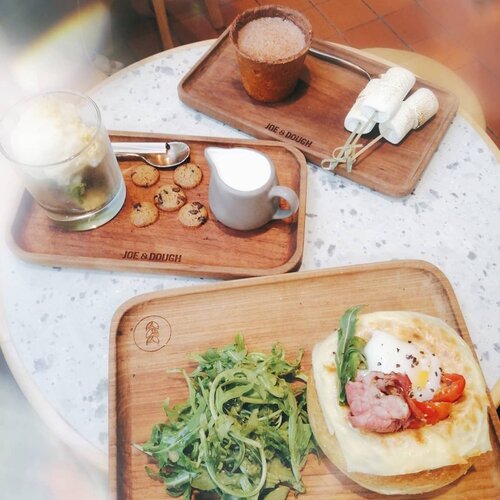 Late brunch a.k.a breakfast and lunch! Swipe for more pictures!1. All menu 😘2. JD breakfast bowl - sordough bread + beef bacon + chicken ham + horenzo+ mozzarella cheese + mushroom + cherry tomato + ginger lime mustard dressing + sous vide egg + melted cheddar cheese ❤️🍞🥖🥚🍳3. Matcha affogato - matcha cubes + vanilla ice cream + butter crumble + milk and cookies
#Clozetteid

+ View more details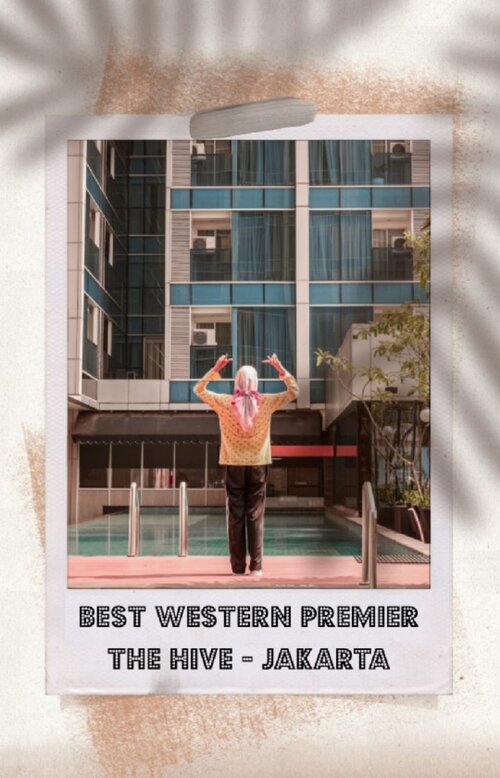 Assalamualaikum bifellas, melepas penat dengan staycation bisa jadi salah satu cara terbaik untuk me-refresh tubuh dan pikiran supaya lebih fit. Ngga usah jauh-jauh deh, di Jakarta aja bisa nemu tempat yang asik kayak di @bwpthehive ini 😍 .
Hotel ini lokasinya strategis banget, di daerah Cawang, dekat dengan Bandara Halim PK. Mau ke tempat liburan atau pusat perbelanjaan juga hanya beberapa menit aja. Hotel bintang 5 ini punya lebih dari 190 kamar, ruang meeting, fitness center, kolam renang, restoran, spa, dan masih banyak lagi fasilitas lainnya. .
Aku stay di kamar deluxe yang berada di lantai 15. Dari jendela kamar bisa langsung terlihat view kolam renang di lantai lobi (fyi lobi hotel ada di lantai 5), dan aku bisa lihat juga pemandangan Kota Jakarta dari sini 💕 Untuk kamarnya termasuk luas, bersih, wangi, dan bathroom amenitiesnya itu komplit bangeettt. .
Pagi harinya kita bisa olahraga nge-gym atau berenang. Airnya suegeerrr 👍 Pilihan makanan dan minuman saat breakfast pun banyaakk. Ada yg dari tradisional sampai korea-an 🤗 .
Overall @bwpthehive memberikan pengalaman staycation yang menyenangkan dan bikin pengen balik lagi 😃
.
.
.
#BestWesternPremierTheHive
#BWPTheHive
#HotelJakarta
#HoteldiJakarta
#ExploreJakarta
#travel
#DiariTravelJourney
#DiariJourney
#clozetteid
#travelgram
#indotravelvidgram
#InfoJakarta
#hijabtraveler
#HoteldiCawang
#HotelJakartaTimur

+ View more details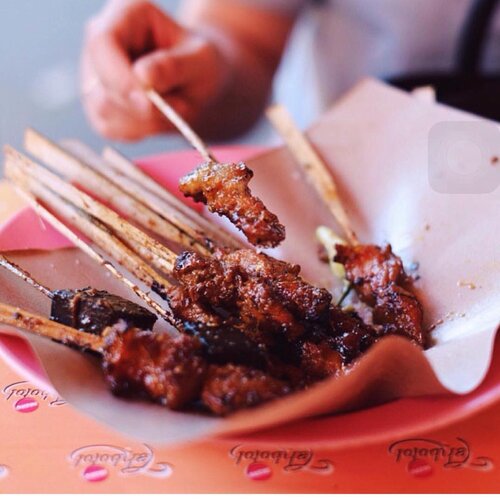 + View more details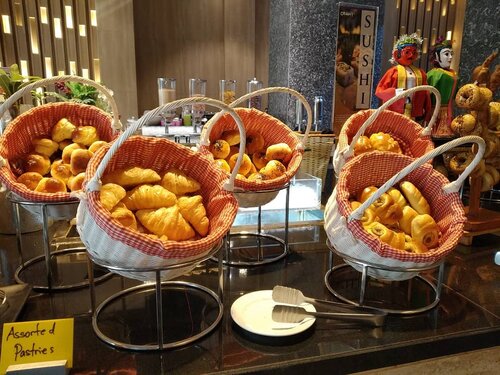 + View more details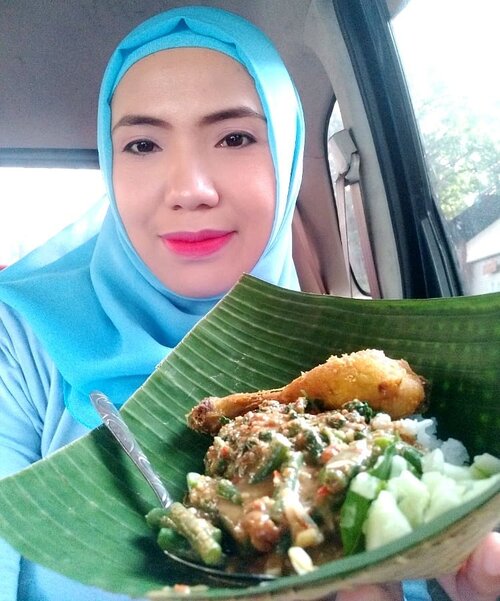 Selamat pagiiii...... ..Sudah pada sarapan belom? Saya dong sudah... Sarapan remahan makanan si bayi, dia makan sendiri dan berjatuhan mulu, lalu sambil ke sana ke mari, akhirnya maminya nyuapin, sambil ngemilin makanannya 😂😂😂😂😂..Btw, lagi kangen sarapan nasi pecel nih...Tapi, saya cuman doyan pecel yang enak (menurut saya) ..Ada beberapa nasi pecel yang enak di Surabaya (menurut saya) ..Yang pertama dan paling ngangenin karena lumayan murmer adalah nasi pecel yang ada di depan puskesmas Gayungan. ..Pecelnya enak, dan disajikan di daun pisang kek gini yang diberi tatakan anyaman bambu gitu. ..Yang bikin laf, sayurannya tuh segar, dan human eater (🤣).Iyaaa.. Soalnya saya paling bete kalau makan nasi pecel, tapi sayurannya kek sisa sayuran yang udah disiangin. ..Keras dan bahkan dikasih batang kemangi yang sama sekali ga human eater hahaha. ..Selengkapnya ada di blog saya
www.reyneraea.com
ya. Atau klik
http://bit.ly/NasiPecelEnakDiSurabaya..Link
aktif di bio. ..Kalau temans, punya langganan nasi pecel yang enak di mana? Share yuk, khususnya di Surabaya yaaa 😁..
#KulinerSurabaya
#NasiPecel
#PecelBuAf
#PecelSuzannaKertajaya
#PecelBoeyatin
#PecelKetabangKali
#SarapanPecel
#BreakfastIdea
#ClozetteID
+ View more details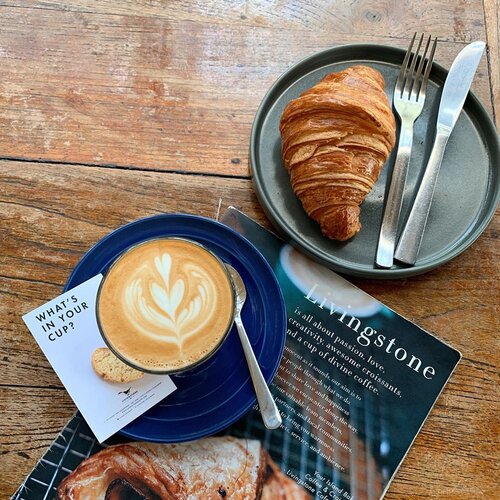 + View more details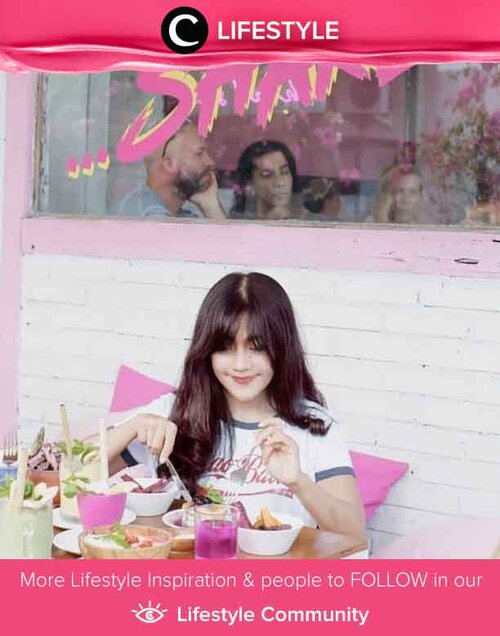 Super healthy breakfast at only 50k? You can find it here at Lola's Shakin All Day! Image shared by Clozetter @leonisecret. Simak Lifestyle Updates ala clozetters lainnya hari ini di Lifestyle Community. Yuk, share juga momen favoritmu.

+ View more details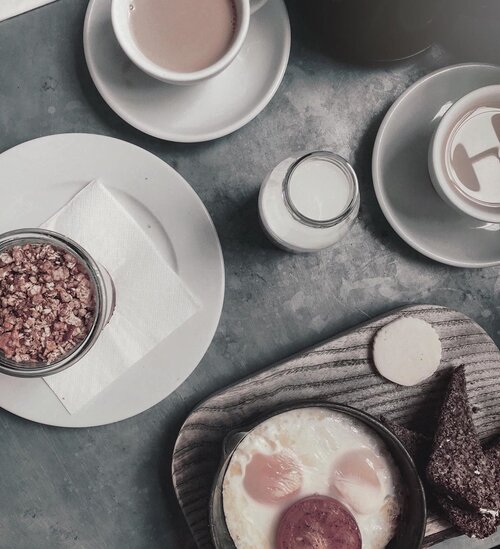 My kind of Breakfast Situation: One Cup of coffee, several biscuits, a bacon and an egg. How glorious kind of situation was that right? Totally feel blessed about it 💕.–//I don't intend to eat breakfast this a lot, but I just feel so hungry today. Guess what my lunch could be 🤔🤔?? And how's your breakfast situation?
#breakfastsituation
#foodtoenjoy
#foodgasmic

+ View more details

loading ...
Back To Top