loading...
Search
519 RESULTS FOR BREAKFAST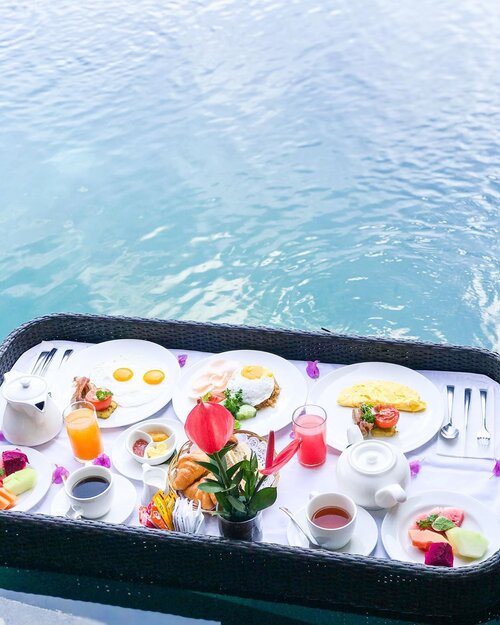 + View more details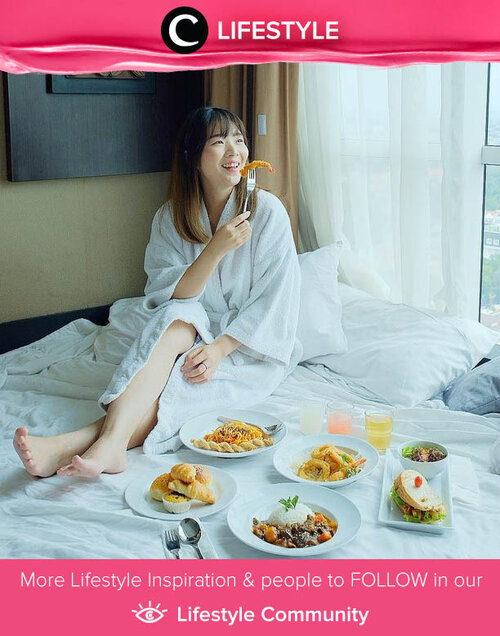 Breakfast in bed while staycation will always be a good idea! Image shared by Clozette Ambassador @lidyanatalia. Simak Lifestyle Update ala clozetters lainnya hari ini di Lifestyle Community. Yuk, share momen favoritmu bersama Clozette.

+ View more details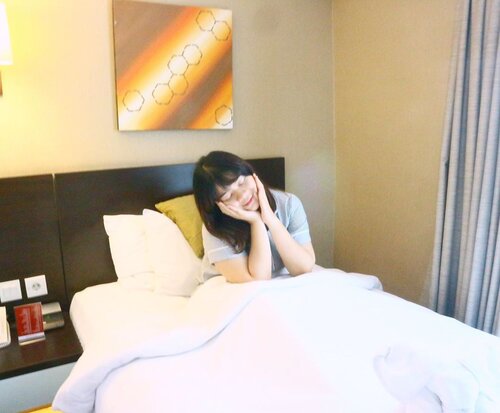 Mengingat milenial yang punya keterbatasan waktu dan dana untuk liburan bahkan leyeh-leyeh, salah satu cara manjur buat stress escape ala aku ya dengan cara staycation.
_
staycation yang berarti a vacation spent at home and nearby bisa di definsikan sebagain liburan tapi yang dekat-dekat saja. Contohnya dengan menginap di hotel yang satu kota sama tempat tinggal kita.
_
Salah satu destinasi buat staycation di jakarta adalah @bwpthehive . Hotel ini berlokasi cukup strategis, di daerah Cawang dan hanya 10menit saja kalau mau ke Halim airport. Fasilitas seperti swimming pool dan gym pun juga ada. Kalau kalian doyan makan kaya aku, breakfast disini amatlah menyenangkan. Pilihan makanannya lengkap dari western, asian food, masakan khas Indonesia, dessert, dan bahkan ada healthy food serta jamu 🥰
Staff hotel ramah, kamarnya bersih dan nyaman ♥️ _
Penasaran sama review lengkap menginap di hotel @bwpthehive ? Baca langsung di
www.elyayaa.com
🙂
.
.
.
.
.
.
.
#hoteljakarata
#elltravelling
#staycation
#stressescape
#potd
#holiday
#jakarta
#clozetter
#clozetteid
+ View more details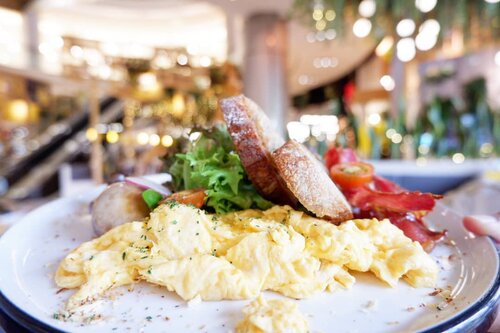 + View more details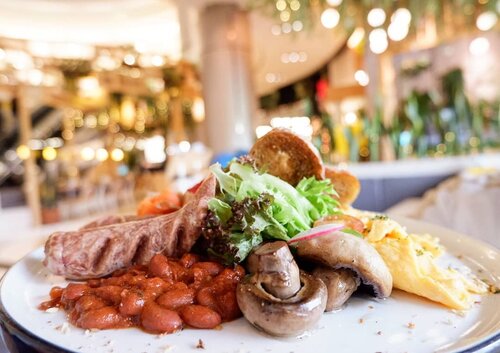 + View more details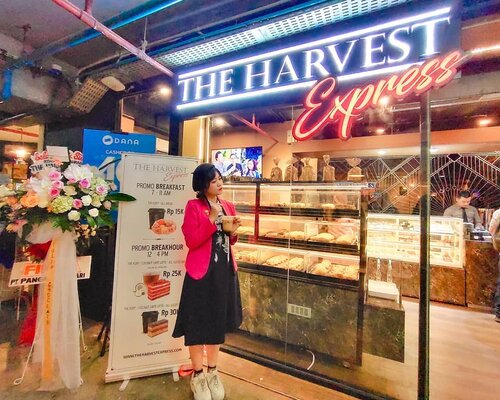 Congratulations The Harvest Express for the new store!! 🎉🎊 The Harvest Express di Menara Jamsostek ini merupakan store yang ke-8. Konsep 'Grab to Go' yang diusung @theharvestexpress ini pas banget untuk gaya hidup para pekerja kantoran terutama milenial yang aktif, ritmenya cepat dan dinamis.Menu-menu yang disediain The Harvest Express kayak roti, cake dan kopi berkualitas premium bisa jadi pilihan sempurna buat sarapan atau mungkin lembur kerja. Hayooo siapa yang kalo lembur suka butuh ngopi sama ngemil?Amazing banget sih karena pilihan roti dan cakenya beragam banget, bahkan kopinya juga. Ada kopi terbaru yaitu Kintamani Pandan Cold Brew dan Kintamani Coconut Creme Brulee ☕🍩🍰🥧Harganya? Terjangkau bangeeeeet, mulai dari 10K!!!Selain cocok buat nemenin lembur, menu-menu di The Harvest Express juga ideal buat acara meeting, gathering, atau kejutan ultah temen kantor.The Harvest Express juga sering ada promo menarik di jam-jam tertentu kayak breakfast atau promo di season spesial.Gimana, ngiler kaaaan liat menu-menu di The Harvest Express? Kalian udah pernah nyobain jajan di The Harvest Express belom? Atau buat yang sering jajan di The Harvest Express, menu favorit kalian apa siii?

+ View more details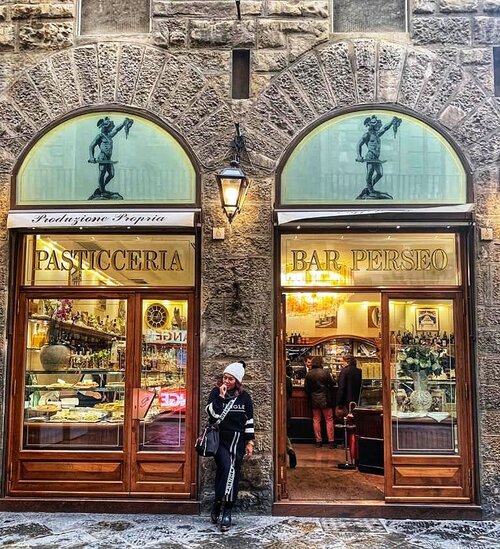 + View more details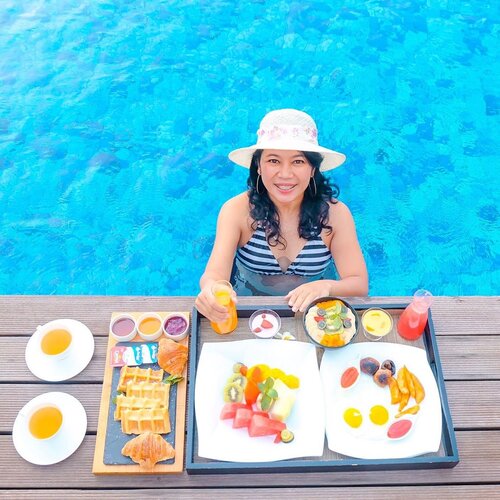 + View more details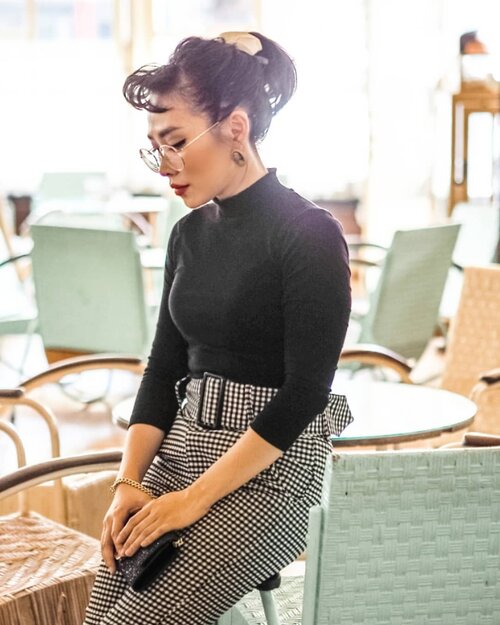 + View more details

loading ...
Back To Top